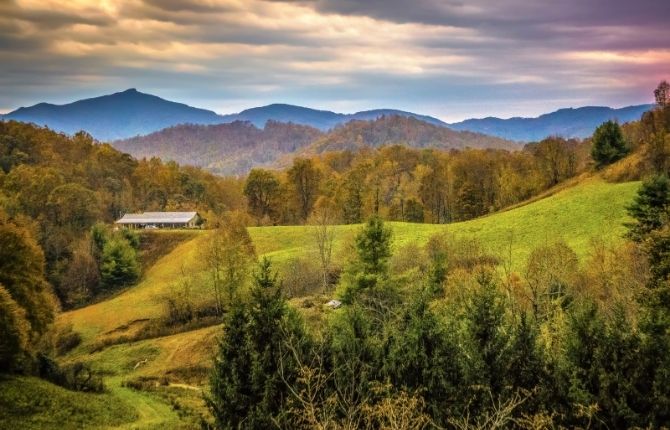 North Carolina has a wide range of wonderful attractions even for experienced travelers and offers a lot of things to do. Usual activities such as hiking trails will feel intriguing with amazing views of the magnificent Great Smoky Mountains. If you want to book a beautiful vacation, you have to consider destinations in North Carolina for your next road trip. 
This article contains information about ten unique places that could even be more interesting than local icons. Also, there's a little getting ready guide which helps to sort out actions you have to do beforehand. 
Where to Start?
Pick the Car Up
The most crucial point in the planning is transportation. The car must comply with your needs, and probably your vehicle won't be suitable for non-daily use. So the best way to solve this question is to find a car in a rental agency. Car rental Raleigh NC under 25 provides affordable conditions for young drivers at a fair price. Set in flight in Raleigh Durham Airport or nearby locations and take your time. Car rentals under 25 provide a restricted choice of car, but support will be happy to assist and choose with you the best option. 
Pave the way
Think up the way to schedule your travel. After selecting the destination, open the Google Maps, see the stops along with roadside attractions or backway sites, and link them together in the rational route. Define your visits and lodging for a night. Make your driving safe, weigh how much you can move on a day, and sensibly divide the long drives. Five to nine-hour at a time would be convenient. 
Pack the bags
Remember about one golden rule – wherever you go, bring versatile, light-weight luggage. Choose a bag that will be easy to carry, such as a Duffel Bag or Travel Backpack, and get only the necessary stuff to not mess up in the cab. Check our short list:
First kit aid and following medications: painkillers, allergy medicines (individually), and throat lozenges. 

Thin clothes that are easy to layer.

Sunscreen and moisturizer lotion.

Charger.

Deodorant. 
Examine your transport
Have you received your car from the rental company after arrival? Don't rush to set in. Then, you have to do less work – inspect the vehicle closely. Take some photos of found damages (scratches, dents) to protect yourself from extra fines or any suspicion. 
Took a personal car? It would be good to take it to the service and check the lights' fluids, tires, and headlamp's functionality.
Look for travel entertainment along
No, looking out the window isn't one method to kill time, especially when you are with kids and that's a task to keep them busy. Eventually, adults also can't spend hours in quiet. Thus there's a sense to do some preparation and:
Draw an extensive travel playlist together.

Purchase an audiobook.

Download the game for playing online in a group. 

Don't forget about

games offline

. 
Cook snacks
A healthy meal on the road always keeps you energetic. High-protein food satisfies hunger faster and leaves the satiety sensation for a long. And generally, it takes a little time to cook. For lazy grabs, we propose you buy ready Trail-Mixes and free-sugar sweets like fruit bars or energetic drinks with middle content of vital elements. Avoid fast-food and greasy delicacies. 
Book Beforehand
The best way to calculate the budget and get possible discounts or special offers is several months or at least weeks before. And what's more, so much better to keep peace in mind and have a reservation for a cozy bed you obviously will want to go after the road. Download the cash-back extension for the browser and search for coupons while you book a room or a car, etc. Use Groupon, Deals Plus, Wowcher. 
Define the best time to travel
Actually, you can visit North Carolina from early April to mid-June and then from early September to early November. The peak season runs from March to May. It is the busiest period and the most crowded, so if you have a family vacation, choose off-season traveling, which is calmer and more comfortable, especially with young kids. The weather is not severe here but drops sharply in November, so bring one or two warm clothes. 
Now let's have a look at the destination you should see.
Top Ten Unusual Places to Attend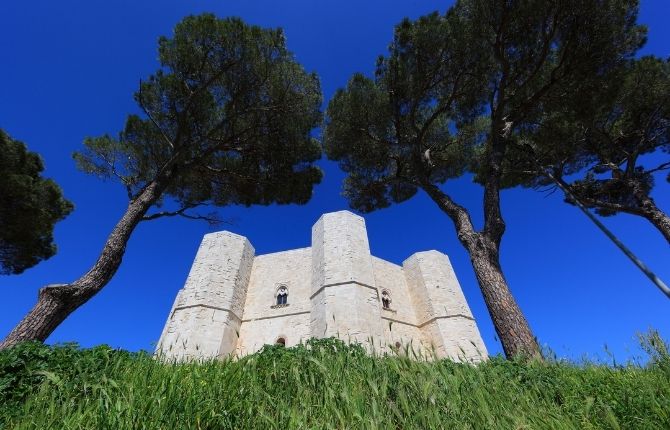 Castel Mont Rouge, Rougemont
Robert Mihaly built Mon Rouge as a home and art studio, but unfortunately, the building process was stopped because of his wife's death. And now, the castle is abandoned but still attractive to tourists because the environment is unique and mesmerizing. 
The luxurious exterior combines European and Middle-East architectural styles and still draws photographers and lovers of mystery and lost stories. 
Cloud Chamber of the Trees and Sky, Raleigh
The Hobbit trilogy is known to many people, and perhaps you recognized that Cloud Chamber is similar to the home of the main character. This is an element of the huge North Carolina Museum of Art, the biggest in the United States. 
It is a well-designed artwork – a closed camera with only one exit and entrance, the door, without any light source. The projector on the ceiling creates a virtual environment, a little another world you can explore.  
Blue Ridge Parkway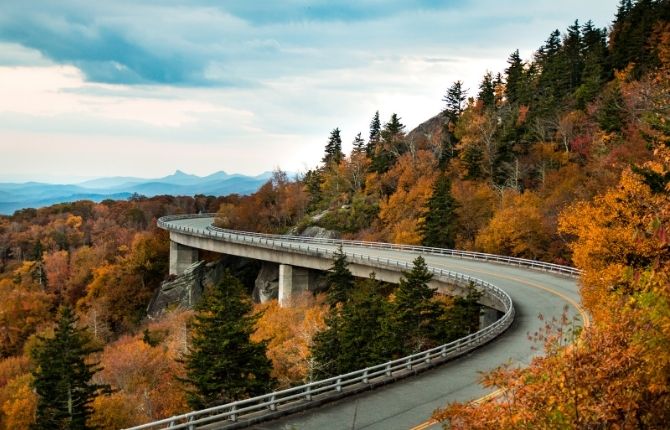 Driving through is a pleasure – 755 km of scenic landscapes for both sides of the road, which lead into the Great Smoky Mountains. Famous as "America's Favorite Drive," the road with steep sections and rigid curves isn't ideally smooth.
The driver must be attentive, but obviously, the journey will be excellent – millions of visitors come every year to enjoy the marvelous views of waterfalls, forestlands, and breathtaking cliffs. Various flora and fauna fulfill the whole picture, so check the bloom calendar to know what specific plant you would see. 
Cryptozoology and Paranormal Museum, Littleton
Littleton is full of mysticism, and the museum is dedicated to the occasions that happen on the streets. Exhibitions are pretty creepy, but honestly, amazing for exploration. Stephen Barcelo is a museum founder and now carries out his activities with locals, collecting data about unnatural phenomena. Artifacts, items, and different information about mysterious characters are updated from time to time and presented at the museum.  
Homeless Jesus, Davidson
Jesus fell asleep near the St. Alban's Episcopal Church in the public chair, wrapped in bedsheets. It is not just a statue – it is a controversial creation by Timothy P.Schmalz provoked real debates in the audience about the position in which the statue lies. Does it mean a frugal lifestyle or disrespect to the religious figure? What do you think?
Paraclete XP Skyventure, Raeford
In our childhood, we always dreamt of we could fly. But nowadays, it is possible to try and feel the flight without wings in the largest Vertical Whirlwind in the world. A skydiving wind tunnel is served for free-fall military training and civilian usage. Guests can't experience flying if they are pregnant, younger than three years old, and don't have issues with their heart, neck, or back. Consult with your Doctor before.
Kindred Spirit Mailbox, Bird Island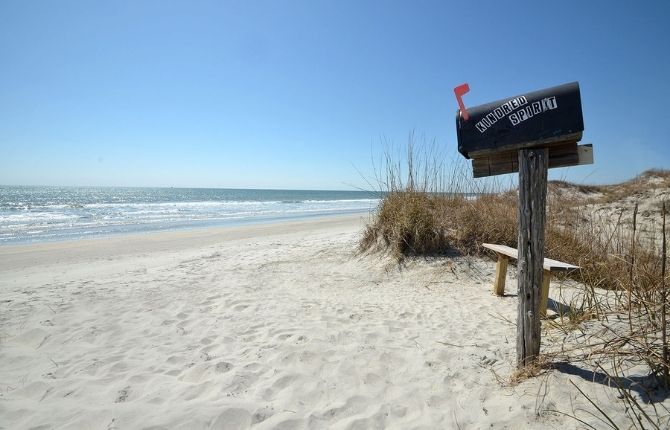 This place has stood for over 30 years on the shore between ocean infinity and the edge of the land. Do you ever want to share your innermost thoughts? Perhaps, it's impossible to find a person who could keep this secret, although you can write it on paper and leave it in the Kindred Spirit Mailbox. A letterbox contains not only a notebook with signatures and memories; it is a significant history that inspired Nicholas Sparks to write the novel Every Breath. 
Helen's Bridge, Asheville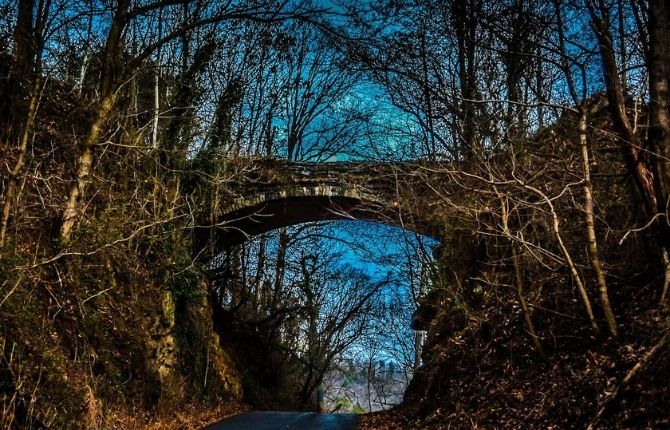 Legend tells about Helen and her child, who lived here for a long time. After the daughter died in a fire, the mother hung herself from the axle. After a tragic occasion, people started seeing her fantom until past our age. The bridge was erected in 1909 as a path to Zealandia Mansion. This location is excellent to attend during Halloween and see if the spoken is true.
Some eyewitnesses say that spirit reacts when the name is pronounced, and the car won't start when it is time to go. 
Oz Theme Park, Beech Mountain
Based on L. Frank Baum's story, the park was owned as part of Beech Mountain Ski Resort. Yellow Brick Road leads you to Oz, and you even will see the wizard in person. Characters form the book meet guests and accompany them to Emerald City. Join the Autumn celebration, watch crafts vendors, and try delicious, unique food right from a fairy tale. Enjoy live performances together with kids and just live it, as Dorothy was!
Jordan Lake, Apex
Fantastic active leisure in any season: bassing fish in the winter, boating in the summer, and natural wonders in the autumn. Outdoor activities for any taste and only for a $7 entrance charge with full access to all points on the same day.
Parkers Crick is one of the popular camping zones with 250 campsites, 150 of which have electricity facilities and picnic furnishing. Swimming beaches and hiking trails are located nearby. By the way, for kids, a Children Nature Trail is 0.8 km.
Conclusion
Magic of North Carolina pulls at once and makes every vacation unforgettable. Be sure you'll get a lot of impressions. Wish you a wonderful trip!