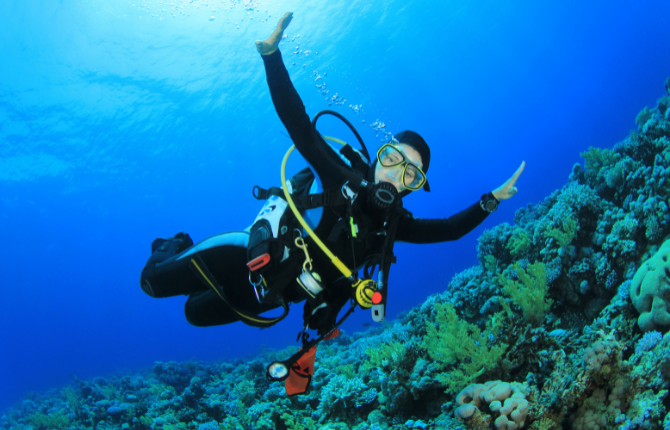 With 333 islands, the South Pacific is a scuba diver's dream. The crystal-clear waters of Fiji are a scuba diver's paradise. With visibility often exceeding 100 feet, the presence of coral reefs and tropical fish makes for a unique underwater experience.
So if you want to go Fiji Scuba Diving, here are five reasons you should go for it. 
1. The Crystal-Clear Water Provides an Amazing Underwater Experience
One of the fascinating things about scuba diving in Fiji is the crystal-clear water. The water makes for an incredible underwater experience because you can see so much more than any other place. The visibility is often over 30 meters, which is just unbelievable.
The colors are very vibrant, and there's a lot to see, from coral reefs to shipwrecks. As a result, Fiji is truly a paradise for scuba divers.
Another great thing about the clear waters is that you can often spot turtles, manta rays, and other big fishes. It is a fantastic experience that you won't find in many places.
2. The Coral Reefs Are Some of the Most Beautiful and Are Filled With Tropical Fish
The secluded atolls of Fiji in the South Pacific have acquired the name of the 'Soft Coral Capital of the World.' Different corals can be found in every color of the rainbow, and the sheer variety and health of the corals will astound you.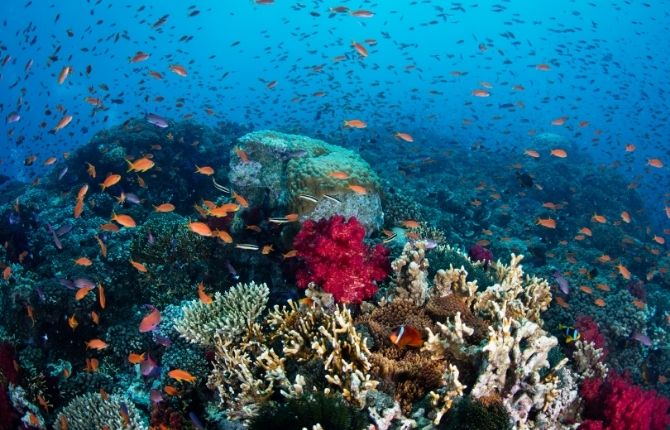 Fiji's reefs are home to an incredible array of tropical fish. You can expect to see everything from angelfish and clownfish (made famous by the Finding Nemo movie) to barracuda, rays, and turtles. You might even encounter a shark or two!  Thus, Fiji scuba diving is an underwater paradise that should not be missed.
3. Fiji Comprises Innumerable Islands, Making It The Perfect Place To Scuba Dive
There is an endless array of scuba diving sites in Fiji because there are many islands. You can dive to a different site every day and still not see everything Fiji offers.
Fiji's most popular diving spots include Shark Reef Marine Reserve, Rainbow Reef, and Bligh Water. These areas are filled with marine life, and you'll see something new and exciting every time.
4. It Offers Year-Round Diving Opportunities, So You Can Dive Whenever You Want
The best part about Fiji scuba diving is that you can do it all year round. The water temperature is comfortable at 26-28 degrees Celsius, so you won't need a wetsuit. And because Fiji is in the Southern Hemisphere, the seasons are not the same as in North America.
5. Incomparable Hospitality, Charm, and Culture
You will be welcomed into the local culture when you travel to Fiji. The people are amicable and hospitable, and they will make you feel right at home. You will love the beauty of the Fijian culture.
Ex: People will greet you with a warm smile and say, "Bula!". It is the Fijian word for hello, and you'll hear it everywhere in Fiji. 
Conclusion
When it comes to scuba diving locations, Fiji is hard to beat. The water is warm, the visibility is clear, and there is an incredible variety of marine life. So if you're thinking about taking a scuba diving vacation, Fiji should be at the top of your list.