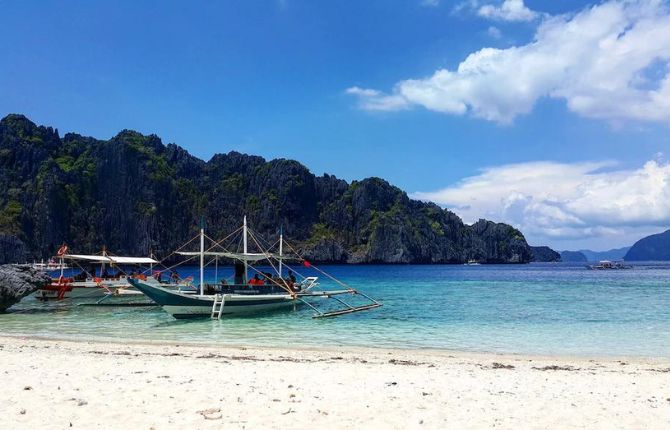 If you want to travel to a tropical destination where you can enjoy nature's best, consider traveling to Palawan in the Philippines. Palawan is an archipelagic region in the MIMAROPA provinces and is accessible by ferry or airplane.
It takes a little over an hour to reach Palawan by plane from Manila and between 33 to 53 hours if you take the ferry. You'll surely enjoy the province's different sights and delights regardless of how you travel to the region.
But before you can put your beach sandals on to walk the white sand beaches, the place is renowned for, you have to plan for the trip properly. First, you should book a trip at your convenient time and arrange for accommodations. Then, you can coordinate with a local tour operator for the best itinerary.
However, don't forget to sign up for travel insurance. This will protect you should you encounter medical emergencies, flight cancellations, lost luggage, and other similar scenarios. Signing up for good insurance will ensure you enjoy your trip, as you wouldn't have to worry about coverage.
Should you find yourself in Palawan, here are some of the best things you can do.
Explore Honda Bay
A mere 45 minutes away from the provincial capital, you can indulge in a terrific island-hopping adventure as you explore Honda Bay. You can sign up with local operators to explore the white sand beaches and turquoise waters of Luli Island, Starfish Island, Cowrie Island, Pandan Island, and Verde Island. Feel the majesty of nature as only these islands can offer.
Scuba dive in El Nido
If you think exploring the beauty of Honda Bay was majestic, wait until you experience scuba diving off the coasts of El Nido. Then, whether you're a novice or an expert scuba enthusiast, you'll enjoy the teeming underwater topography and marine life, including a 12-meter underwater tunnel and a 50-meter cliff where you can spot sea turtles, manta rays, seahorses, and the like.
Eat local tamilok delicacy
If you've got a squeamish stomach, you're better off eating balut and other local food. However, you will like eating one of Palawan's exotic culinary offerings if you have an adventurous palate. You can find restaurants making and selling tamilok, a mollusk living inside mangrove trees. Natives prepare tamilok and serve it raw with a dipping sauce of vinegar, chili, and salt. Tamilok tastes like oysters, although they look like long slimy worms.
Cruise the 7th New Wonder of the World
When you visit Palawan, the trip wouldn't be complete if you don't cruise what's widely recognized as the 7th New Wonder of the World – the Puerto Princesa Underground River. Local tour operators guide interested people as they navigate the 8.2 kilometers of the underground river. Before you can access the place, you'll need to hike a forest where you can enjoy seeing monkeys begging for food. It'll be a terrific experience worth sharing.
Endnotes 
If you want to explore a tropical tourist destination, consider Palawan. Plan your vacation and straighten the details to ensure a smooth and beautiful stay.