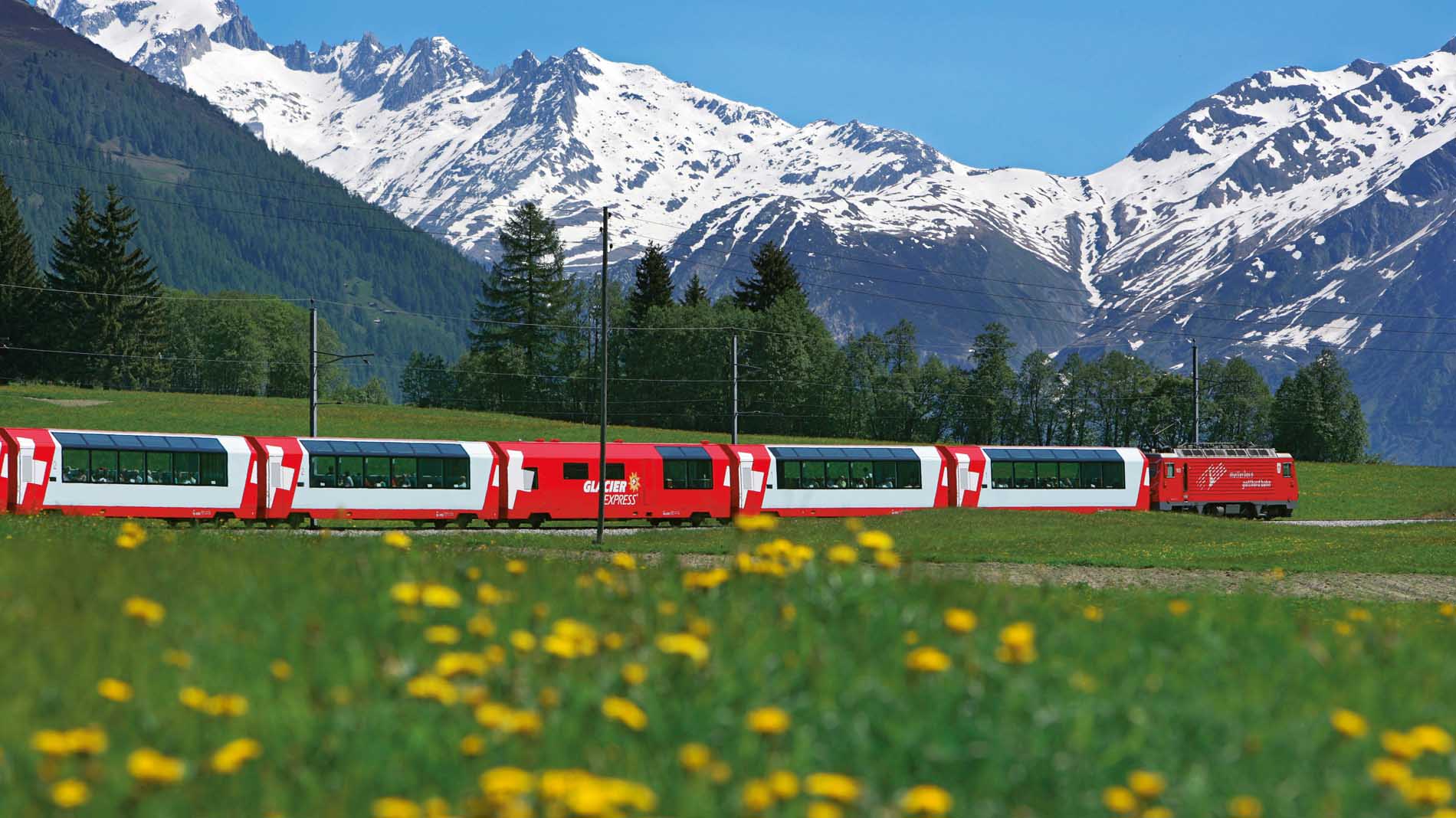 Travel by Buses and Trams in Switzerland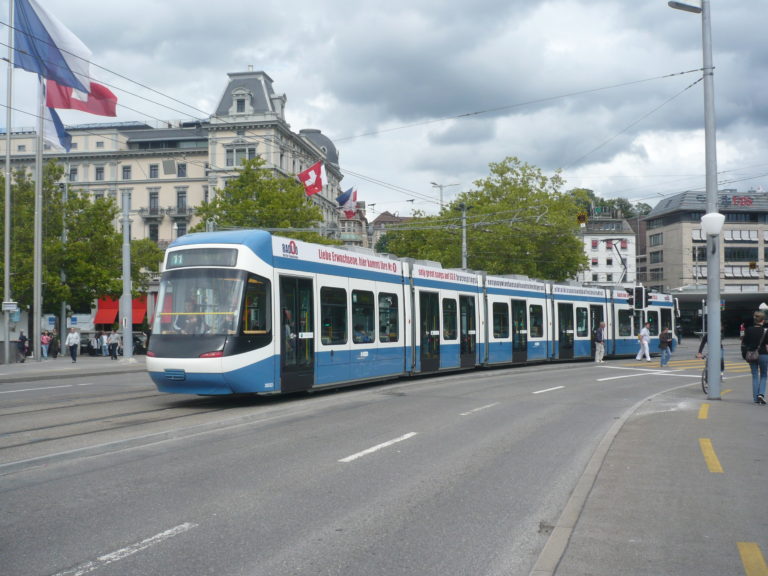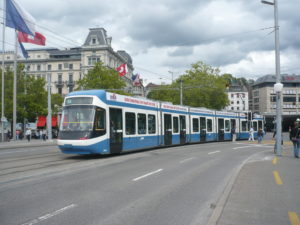 Switzerland is famous for having the world's most reliable public transport services for each country's corner. Trams and buses in Switzerland make a more efficient urban network. And this public transportation system is very affordable and economical as well. For example, a short journey ticket costs around 2.60 CHF which is valid only for an hour.
And on the other hand, if you require purchasing a day pass, it would be around CHF 8. And even a monthly pass or a prepaid discount card is also more economical. So, you must know the information about Switzerland Transportation System.
The ticket guards are totally allowed to upgrade the passengers to first-class categories for discounted prices on their requests. Actually, this decision was taken due to the complaints of overcrowding. Those upgrades are totally depending on the trip and the card type ranging from CHF 5 (for travel less than 30 minutes with a half fare card) to CHF 20 (for travel more than 30 minutes with no half fare card).
It actually represents a significant saving for travelers. This selection is totally up to the guard's discretion, available to space, and used as a spontaneous surprise.
Travel by Trains in Switzerland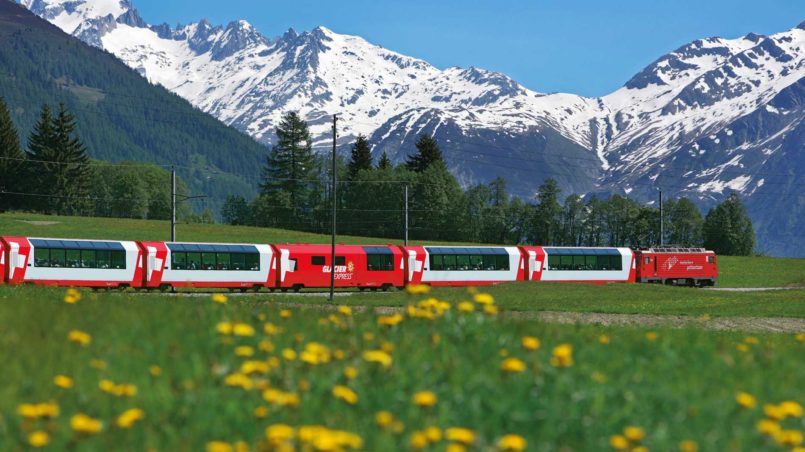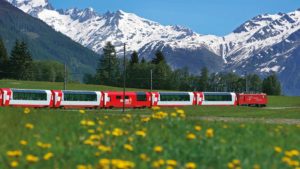 Switzerland's train system is very sharp and covers the whole country. It has around 5000 km of railroad track. The Swiss government-run transport provider owns the majority of that system. This strong train network connects the major cities by inter-city trains which run at least once every hour throughout the week.
And more fascinated international trains are also available. And especially, on any train, the facilities are excellent. For example, restaurants and restrooms are the world's best ever.
Additionally, some special trains are also offered by the Swiss train system. Educational tours, full-day trips, and scenic trains are highlighted in the list. To experience the beauty of Swiss landscapes, they offer the following train lines in different seasons. Glacier Express, Chocolate Train, GoldenPass Line, and Bernina Express are more highlighted.
Suggested Reading: Scenic Snow Trains in the World
Travel by Other Transport Methods
Cars are accessible for any village or city in Switzerland. Apart from the heavy snowfall days, all the roads are well maintained with the best quality. But you need to purchase a special license (called Vignette) to drive through the cities. You can purchase it for CHF 40.
Not only cars but also caravans and Lorries travel even along with the Alpine passes.

And also, keep in mind that mountain cities like Zermatt, Murren, Wengen, and Braunwald are totally free from gasoline cars. So, the public transportation system is awesome there and available at any time.
Prices and discounts in the Switzerland Transportation system
The high-end public transport categories are a little bit expensive in Switzerland. It is better to purchase the General Abonnement ticket (GA) as it provides unlimited travel through the Swiss transport network. GA is available for one month, six months, and one-year durations according to your requirement. And the half fare cards (CHF 164) holders are getting half-price travel on the whole network.
Information about Switzerland Transportation System