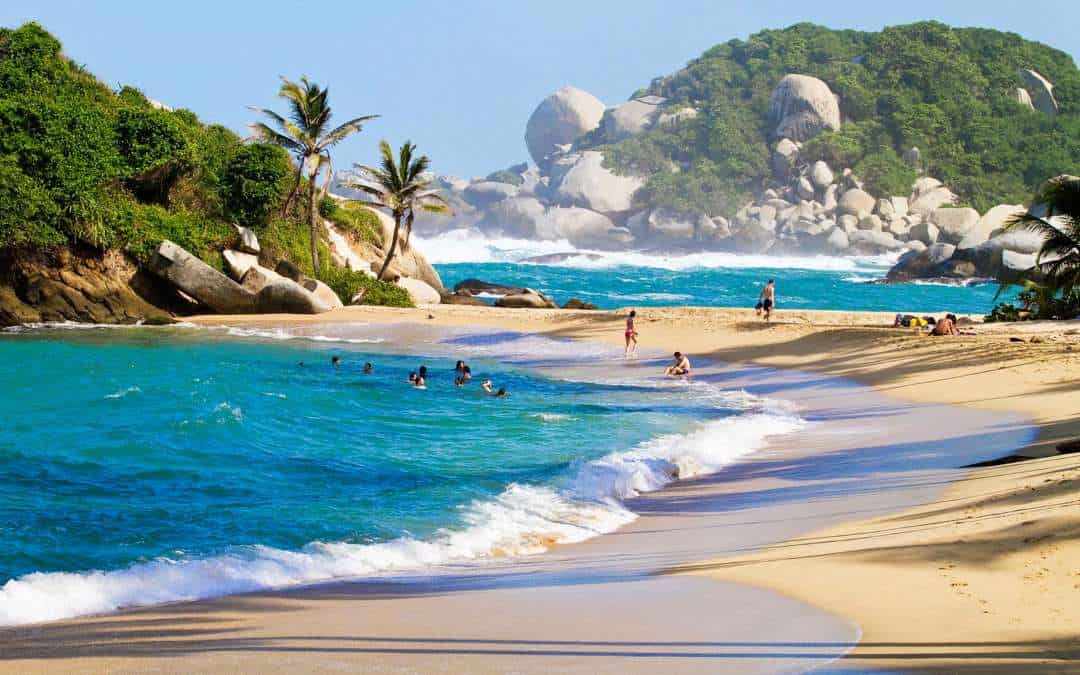 Santa Marta Colombia is the best beach destination in Colombia. So, Santa Marta offers numerous fun things to do by beach lovers. And also, this city is the oldest in the country, which was found by Spanish Conquistador Rodrigo de Bastidas in 1525. That means there should be old monuments here. But unfortunately, most of the colonial heritage was damaged and destroyed by the pirates back in time.
As one of the most popular gateway destinations in the country, Santa Marta Colombia attracts many tourists and locals to feel the warm Caribbean breeze (Brisa Loca), sea, sun, and rum. So, here's the ultimate travel guide to Santa Marta Columbia.
Santa Marta Colombia
Backpackers consider Santa Marta as the best place to discover the Caribbean coast. Chilled vibes in Palomino, Tayrona National Park beaches, natural paradise like Minca, adventure tracks in Cabo de la Vela, and discovering the Lost City are the most highlighted things to do in Santa Marta.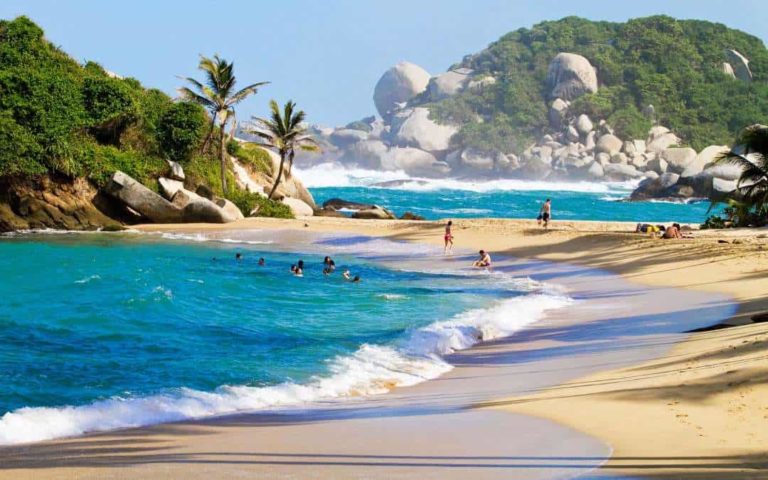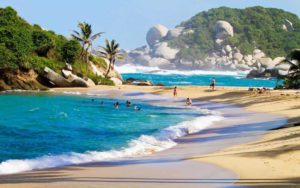 Since the above features, Santa Marta becomes a more popular tourist destination in Colombia annually. On the other hand, Cartagena is also one of the leading and well-known travel destinations in Colombia, located next to Santa Marta. But, comparing with Cartagena, Santa Marta is a less cost or budget destination.
Santa Marta Colombia Population
Santa Marta is half the size of well known Cartegena city. And the city has 500,000 people as its total population.
Where is Santa Marta Colombia Located?
The city is located in the province of Magdalena, Colombia. The city's exact location is 74.2 longitude and 11.24 latitude, with an elevation of 12 meters above sea level. And this is the biggest city in Magdalena, with around 2400 square kilometers, and uses the BMT (Bern Mean Time) time zone.
There's a special feature of the location of Santa Marta. It is pressed between the snow-capped mountain of Sierra Nevada and on the edge of the Caribbean Sea in Northwestern Colombia. Therefore the city has both mountainous and beach climates.
If you take a bus or a cab from Cartegena, you should reach the Marsol Bus Station in Cartegena at around 5.45 am. But, plan your journey and ticket bookings on the previous day. Normally minivans in Marsol will charge you around 15$ for the whole journey. And the journey will take around 3 to 4 hours. (Santa Marta Colombia)
Best Hotels in Santa Marta Colombia
Planning to visit Santa Marta Colombia?? Just check here for the best hotel deals matching your budget. 


Does Santa Marta Colombia have an airport?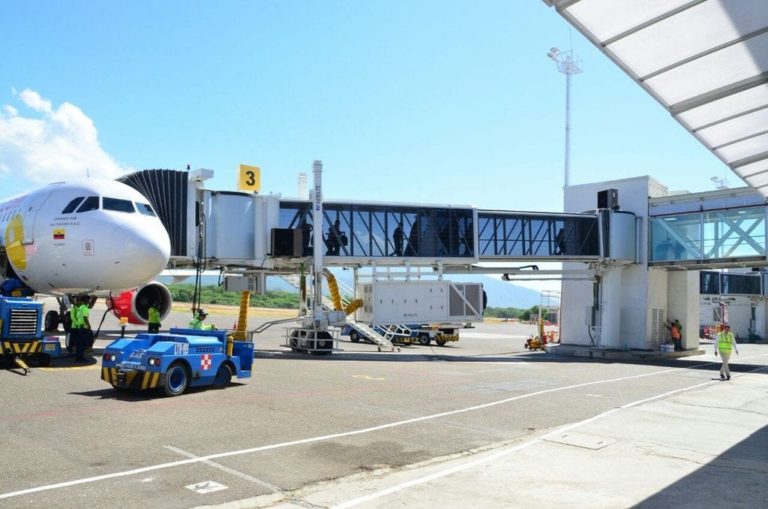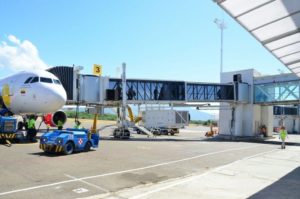 Yes. It has an airport. Its name is Simon Bolivar International Airport, located 14 kilometers to Downtown Santa Marta's south side. This airport was recognized as an international airport in 2007. But it mostly operates only domestic flights. The name "Simon Bolivar" has come from the famous great political and military leader who played a major role in developing the South American countries.
There are some budget straight flights from Santa Marta to the USA as well.
Suggested Reading: How to Travel the World for Free?
Santa Marta Colombia Weather
Santa Marta has a hot climate with a low chance of rain throughout the year. If you are looking for the warmest sunny days here, visit in May, June, and July. At the end of July, the temperatures climb to their peak and record around 35 Celcius. But at night, it drops up to 26 Celcius.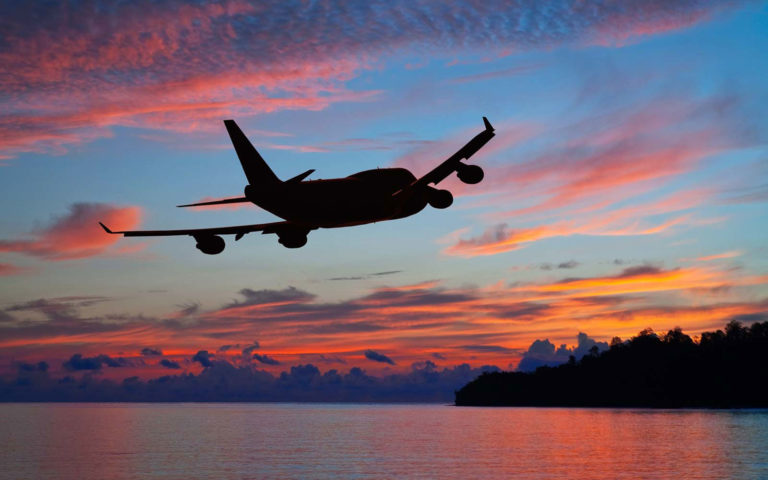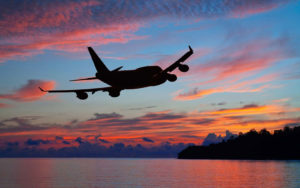 In January, February, and March, Santa Marta gets very few amounts of precipitation. And on the other hand, in October, November, and December, the city is more likely to get rain and rarely snow.
In the case of wind, March is the windiest, and February and April are windy too.
Most of the tourists visit this city in December, June, and July. Those months have expensive travel packages (flights, hotels, foods, etc.) due to that peak season. Well, the least expensive month is March. But, travelers are not willing to travel in March. But for the budget travelers, if they travel here in March, they will get the lowest prices of all items. (Santa Marta Colombia)
Santa Marta Colombia: Seasonal Summary
Winter (from December to February): Although it mentions winter, it is the perfect climate to travel to Santa Marta since it has the best climate with cool and warm temperatures.
Spring (from March to May): The temperature and the humidity combine and deliver a hot temperature this season. And it is windy as well. Therefore tourists are very lack.
Summer (from June to August): Summer is hot and gets a few precipitations as well. Therefore, more tourists attract in this season to Santa Marta.
Fall (from September to November): Due to getting rain, tourists are not coming in this season. (Santa Marta Colombia)
Is it safe in Santa Marta, Colombia?
It is generally a safe destination to travel. But, you have to follow the basic safety tips. Because Santa Marita and the whole of Colombia are still famous for crimes, drugs, and violence, so let's take a look at some safety information and safety tips.
The homicide rate in Santa Marta was getting higher in the last few years.
The robberies, theft, and pickpocketing rate were slightly increased in the last few years.
Safety Tips
Watch your valuable things, especially at the beaches. Since most travelers attract Santa Marta to spend time on beaches, many crimes occur there. Do not leave your things on the beach and go to have fun in the water. And also, most of the sellers on the beach sell the products with over prices.
Don't flash your bags, jewelry, cellphone, or any other valuable item. Be alert when you are traveling on the roads since pickpocketing and purse snatching are more popular.
Never try to resist a robbery. The records say that most of the homicide victims in Santa Marta have resisted the robberies. So, do not try to be a hero.
Sex tourism, drugs, and illegal activities are very famous in Santa Marta. Since all of them are too dangerous, please stay away from them.
Be careful when you are using ATMs. Try to avoid the ATMs on the street or in lonely areas. Always use ATMs in malls and grocery stores.
Be careful from fake police. Keep the correct contact numbers for help.
Never carry a lot of cash with you.
Do not use random taxis at night. And also, do not walk alone on the streets at night.
Do not show that you are rich. Always show a low profile.
Always protect your passport and ID cards. I recommend you make copies of them when you are traveling around the city. But keep the original one in a very safe place.
Always book a recommended and positive reviewed place to stay. And do not take strangers inside your room. (Santa Marta Colombia)
Suggested Reading: Emergency Numbers You should Know in Switzerland
Is Santa Marta Colombia worth visiting?
Yes, it is worth visiting Santa Marta. Here are the reasons for that.
If you are traveling around the Caribbean Region, I highly recommend you spend 2 or 3 days in Santa Marta. The historic center of the city is one of the safest places to visit. Most travelers attract the historic center since it has the best restaurants, hotels, and hostels. Just walk around and discover the living style of Colombians. Compared with Cartagena and Medellin, Santa Marta does not have more tourists crowd effect. So, you can enjoy the environment freely.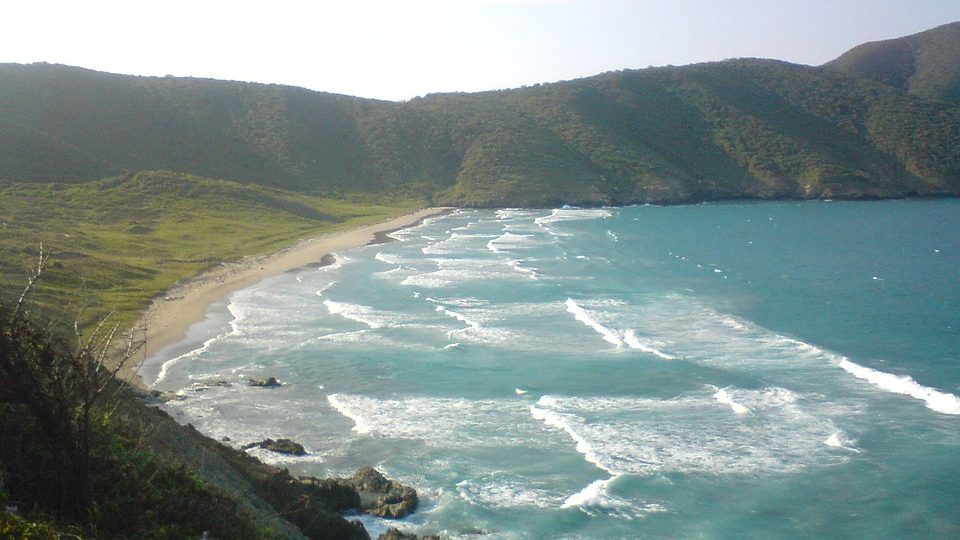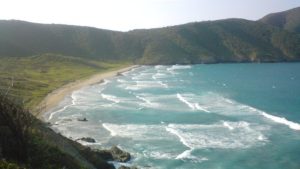 Even the food in Santa Marta's restaurants is very cheap but tasty. They serve the food in a traditional Colombian style with Colombian food. They were amazing and really cheap. You can fill your stomach with around 2 to 5$. Actually, travel to Santa Marta is very low cost and budget-friendly compared with other cities and regions.
Another reason why you should visit here is its hot climate. Santa Marta is really hot. So, do not forget to bring more water, apply sunscreen and wear very simple cotton dresses.
And on the other hand, the stunning beaches in Santa Marta is also a big reason to visit there. You can feel the tropical beach climate without any crowd effect here. (Santa Marta Colombia)
Suggested Reading: St Croix, Virgin Islands US
What is Santa Marta Colombia known for?
Definitely, Santa Marta is known for its breathtaking shorelines. For example, Tayrona National Park's shorelines are located in a short drive away from Santa Marta.
And also, Santa Marta is famous for the best seafood in the country. There are fishing villages as well. Taganga is one of the best seafood villages where you can visit and discover the way they live. And on the other hand, Taganga is an ideal place to learn scuba diving. There are fluent scuba instructors. After learning the courses, you can try them anywhere.
Another place that is well known in Santa Marta is Lost City Trek. You can trek through the jungle to find the Lost City.
When we hear about the history of the South American region, Simon Bolivar is an important character. He was playing a leading role in developing the South American region. And he was lived the last days of his life in Quinta de San Pedro Alejandrino, Santa Marta. So, you can discover that history as well.
And also, Santa Marta is known for the best handicrafts and jewelry in the impressive Gold Museum (Museo del Oro) and Tairona Gold Museum (Casa de la Aduana)
Another well-known place in Santa Marta is the Mountains of Minca, which is famous among hikers. There are coffee plantations, stunning waterfalls, and rivers. (Santa Marta Colombia)
Things to do in Santa Marta Colombia
Apart from the above-mentioned experiences, add these things to your list as well.
Scuba Diving
Santa Marta is one of the cheapest places in the world to get your scuba certification. Actually, the cool and warm water in the Caribbean Ocean supports you in achieving it. Santa Marta and the Taganga fishing village offer you safe and ideal scuba diving learning opportunities with professional divers.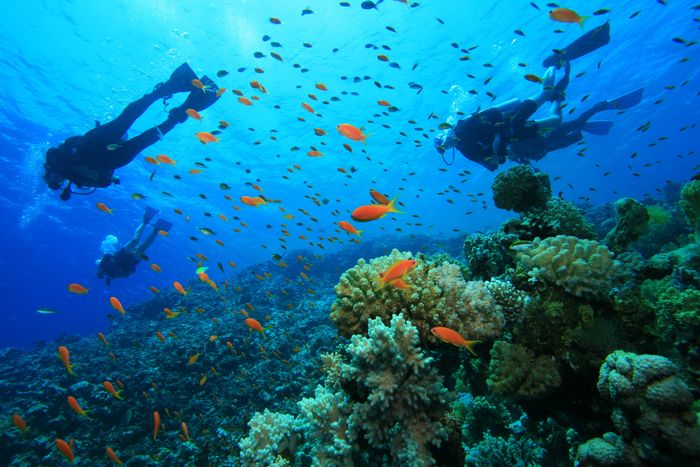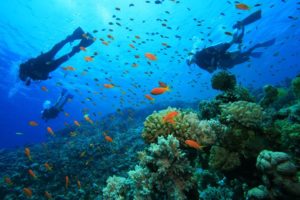 They give you the transportation service to Tayrona National Park for driving around all the islands. Santa Marta Dive and Adventure Center and Poseidon Dive Center in Taganga are the best places that I highly recommend.
La Ciudad Perdida Trek
As I mentioned earlier, hiking fans are well known about Colombia's Lost City. This is an ancient settlement made by the Tayrona people in the years of 800 AD. The name "Lost City" came as hidden within the Spanish era's coastal jungles and then again found in the 1970s.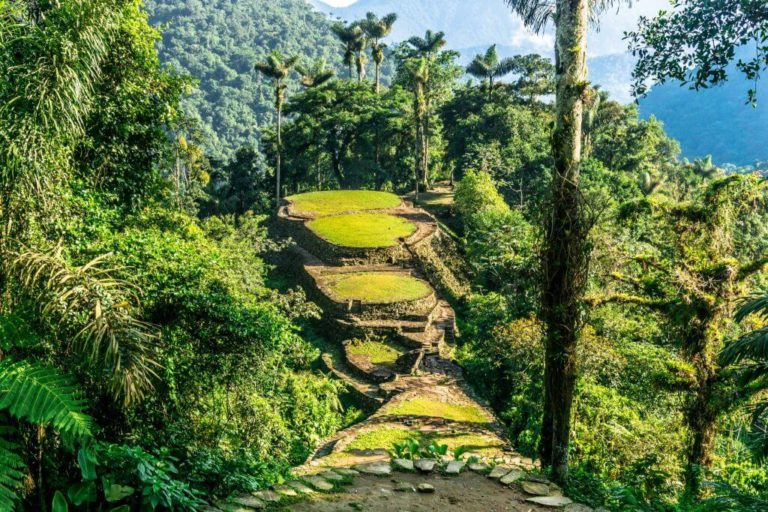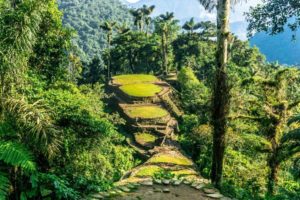 To be honest, the hiking trek is so difficult since it is muddy, steep through tropical vegetation, and hot. So, you may have to face more difficulties, but the climax is just awesome. (Santa Marta Colombia)
Tayrona National Park
Tour to the protected National Park Tayrona is a famous one from Santa Marta. It includes forested mountains and several stunning beaches (mentioned below). And also, monkeys, birds, and more other creatures are there with varied biodiversity.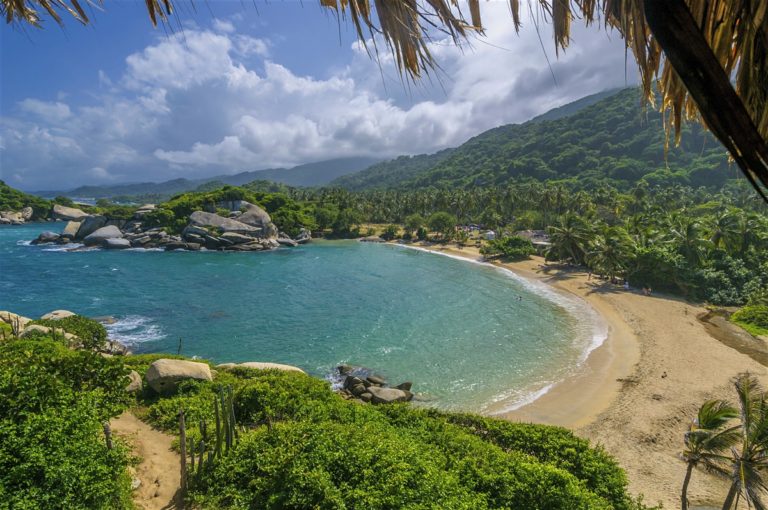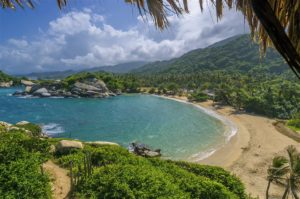 There are jungle hiking trails with great viewpoints as well. Since the trail is so long, you can stay one night there—plan for your jungle camp at night.
Suggested Reading: Wadi Rum Jordan
Santa Marta Public Market
Walking along the Santa Marta public markets is also such an exciting thing to do. But always be alert and stay safe.
Santa Marta Market is a purely authentic Colombian market where you can buy anything like clothes, foods.
Visit Minca
Locating just outside of Santa Marta, Minca is a green, cool village with stunning beaches. Birdwatchers, backpackers, hikers attract to this place mostly. Waterfalls, great viewpoints, and many attractive things are packed in this destination. (Santa Marta Colombia)
El Dorado Reserve
El Dorado is one of the leading birding destinations in Colombia. Many rare, endemic, and threatened species are heading to both Minca and El Dorado Reserve. Apart from the birds, the lush vegetations, mountains, supernatural environment with the various wildlife will blow your mind.
Historic City Center, Santa Marta
As I mentioned earlier, Santa Marta is the oldest city in the country. Therefore, the city's Historical Center is worth visiting. On the other hand, Cathedral De Santa Marta, the oldest cathedral on the continent, is there in the pure white color and with colorful colonial architecture.
Santa Marta Colombia Beaches
This information is for Santa Marta's beach lovers. Since this mid-sized Caribbean city offers you the world's best beaches, let's dive in.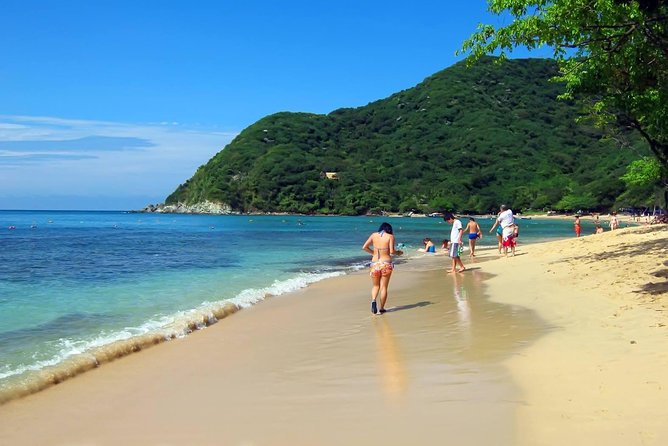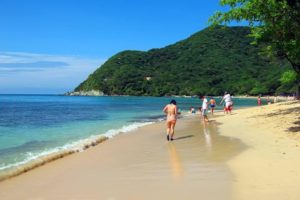 Las Piscina, Parque Tayrona
Las Piscina is also one of my favorite beaches in Santa Marta, located in Parque Tayrona. This stunning beach is stretching for miles and ideal for sunbathing, swimming, and snorkeling. In the case of swimming, for me, this beach was the best.
Suggested Reading: Best Beaches in Mexico
Cabo San Juan, Parque Tayrona
Cabo San Juan is one of the best beaches in Colombia. It is a kind of addictive beach since it has all the features of an ideal beach, such as crystal blue water, white sands, unique rock formations, and a calm environment.
Locating in Parque Tayrona, this is great for snorkeling and swimming as well. And one more fun thing is there are ideal rocks which you can jump off from the rocks into the sea. (Santa Marta Colombia)
Costeno Beach, near Parque Tayrona
Costeno beach is a really nice beach located a little outside of Park Tayrona. This is an ideal beach area for swimming, surfing, hiking, and even doing yoga. And also this is a good campsite and an ecolodge as well. The unique location of this beach really helps to achieve all the above experiences.
Playa Crystal, near Park Tayrona
This unwind beach destination is my favorite beach in Santa Marta since it has crystal blue water with a purely white sand beach. All the features of this beach tell you that it is a great destination for snorkeling. Yes, it is. So, take your stuff there.
You can take a boat from Taganga, and the driver will drop you before Parque Tayrona. This beach is ideal for camping as well. Actually, there are some campsites and eco-lodges as well. (Santa Marta Colombia)
Suggested Reading: Best Campgrounds in Acadia National Park
Rodadero Beach
If you plan to stay for some weeks in Santa Marta, this is the ideal beach for you. Rodadero is a super clean, well maintained, some kind of blue water containing semi-white sand beach.
Locating just five minutes away from the City Center, it is a decent beach with all the amenities.
One more important fact is, there are boat rides for Playa Blanca near Rodadero for a charge of around $20. But I highly recommend you not to take that ride since it is totally a waste of time and money.
Taganga Beach
Taganga is a fantasy place on the Colombian coast for the backpackers. This beach is very clean with a kind of blue water and also it not too shabby.
Suggested Reading: Best Beaches in Sicily
Playa Los Cocos, Centro
Playa Los Cocos is the ideal beach for swimming, located very close to the city center. Since water is very cold and refreshing, it offers you a relaxing swimming experience. I'm not saying that it is a pretty beach. But yet, it is great for swimming, splashing and relaxing.
Playa la Bahia, Centro
Just 30 seconds away from the city center of Santa Marta, Playa La Bahia is there. Actually, this is one of the worst beaches I've ever seen in life. It is dirty, filled with a crowd, brown ugly sand. (Santa Marta Colombia)