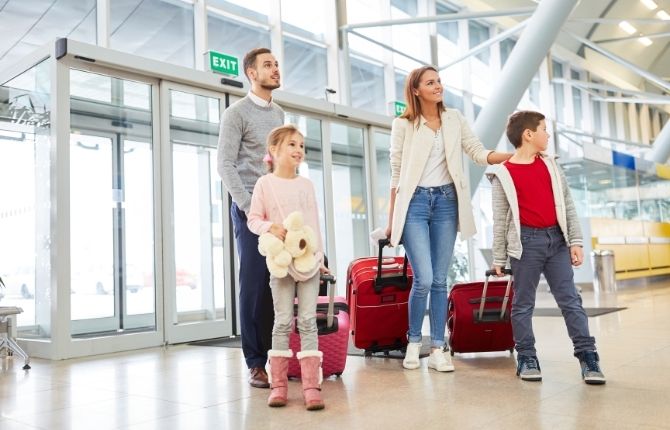 If you're planning a vacation to Cancun, you may be wondering "What is the Best Time to Visit Cancun?" Here are some of the best times to travel to the Mexican Caribbean.
Here are more details about the best time to visit Cancun in Mexico.
Most Popular Time to Visit Cancun
If you're looking for the most affordable vacation in Cancun, there are a few factors you should consider.
The coldest month is January, but the water is outrageously warm. Therefore, the most popular time to visit Cancun is from December through April, when the USA and Canada are experiencing the winter.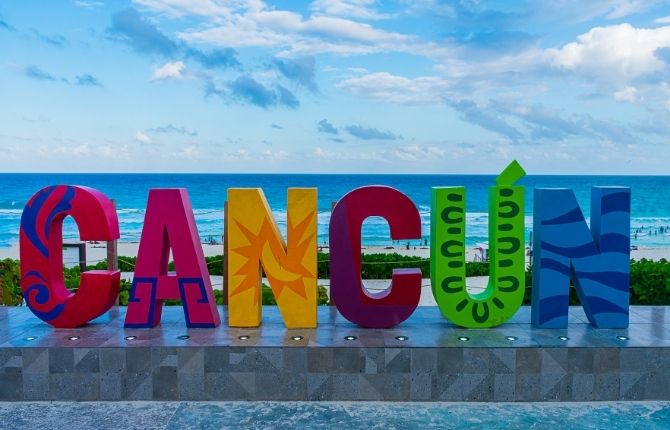 September is also, a good time to visit, too, with temperatures that stay warm well into the evening.
Obviously, it is the best time to visit, when temperatures remain around 240C and there is almost no chance of rain. This period of the year is also the busiest, due to spring breakers. (families with kids, college and high school students, and honeymooners)
While temperatures are mild and the beach conditions are ideal, these months also have the highest airfares and crowds.
Between May and June, whale sharks begin arriving in the area. These species are also plentiful, and whale shark tours have a 100% chance of seeing them. By late March and early August, these animals start leaving the area.
Meanwhile, from May to August, sea turtles begin nesting on the beaches. Then, the baby turtles start heading out into the seaward direction, and their nightly treks continue until December.
However, you may still get to enjoy great weather during other seasons. Although the hurricane season in Mexico falls between June and November, it always doesn't land hurricanes. 
During these months, you can enjoy the beach and other attractions without worrying about crowds. You'll also enjoy the best rates and discounts at this time of year.
Book your flight to Cancun with Etihad Airways, one of the best airlines in the world.
Weather in Cancun
When it comes to the weather in Cancun, one thing to keep in mind is that there is no uniform pattern of precipitation. While the sun shines for much of the year, certain months of the year have significantly more or less rainfall than others.
Between December and April, Cancun shows a combination of golden skies and light showers. So, these months are the best months to visit Cancun.
Especially, between January to March you can experience a fantastic time with the lowest annual humidity, rain, and the gentlest temperatures in Cancun. So, it is the perfect time to swim in the Caribbean waters, sunbathe, and explore Mayan ruins and jungles.
The wettest month of the year is September, with 181mm of rainfall on an average of six days. A typical day in Cancun will be hot and sunny, but if you are looking to relax by the beach, consider visiting in May or early June.
The rainy season in Cancun is not as bad as it is in other parts of Mexico, but the weather in Cancun can be very hot and humid. The humidity makes 90 degrees feel much hotter than they actually are. A quick dip in the ocean is a great way to cool off if you're sweltering. 
Although many of the hotels, restaurants, and clubs close during this time, it can be a great benefit if you want to avoid the crowds.
While the Hurricane Season in Mexico lasts from June to November, most storms do not make landfall, meaning that the rainy season is not always present.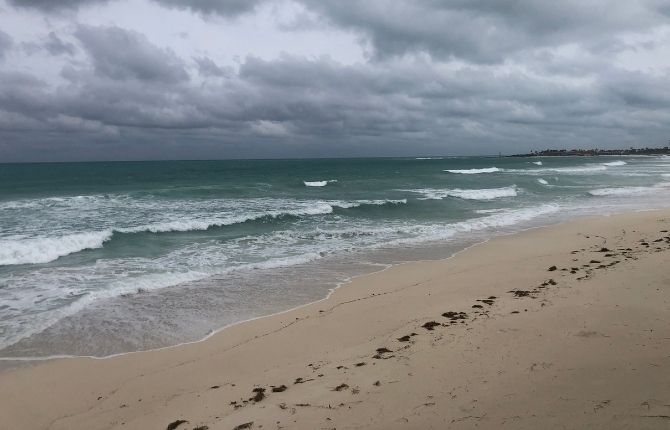 So, you can find affordable hotels and other services at a lower cost. Just keep an eye on the weather forecast before you book your accommodations. It's a great way to get an early start to your vacation and save money, too!
Best time to visit Cancun with family
The best time to visit Cancun with your family will depend on your budget, location, and interests.
April through June are the best months to travel to Cancun with families. Compared with the peak season (December through April), these months provide lower flight fares and hotel deals. And lower crowd too.
On the other hand, temperatures are generally warm between July and October. And it calls the rainy summer season. 
This rainy summer season is perfect for getting great deals and discounts for the family. Since there's less crowd, it is great for visiting with kids.
If you're looking for a less expensive vacation, try visiting during the shoulder seasons (September, October, and November). However, this rainy season doesn't mean that you should skip this time.
However, avoid traveling during Thanksgiving, Easter, Christmas, or Spring Break. Especially, many American families visit Cancun during Thanksgiving. 
The list of the best months to Visit Cancun
The best months to visit Cancun for sightseeing, and exploring Mayan ruins, and jungles are during December and April.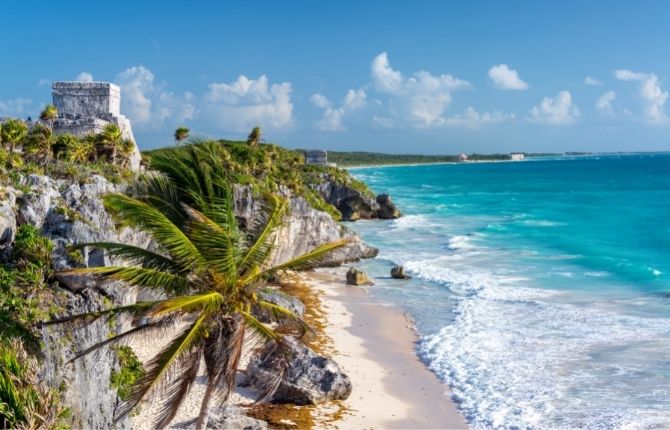 The best months to visit Cancun for swimming, snorkeling, and diving are July and August.
The best months to visit Cancun for spotting whale sharks and sea turtles are from July and August.
The best months to visit Cancun for enjoyable nightlife are March, June, and July.
Cancun Travel Seasons
High Season in Cancun: Mid-December through March
Low Season in Cancun: June through October
Shoulder Season in Cancun: April, May, and November through mid-December
Rainy Season in Cancun: from May to October
Hurricane Season in Cancun: from June to November