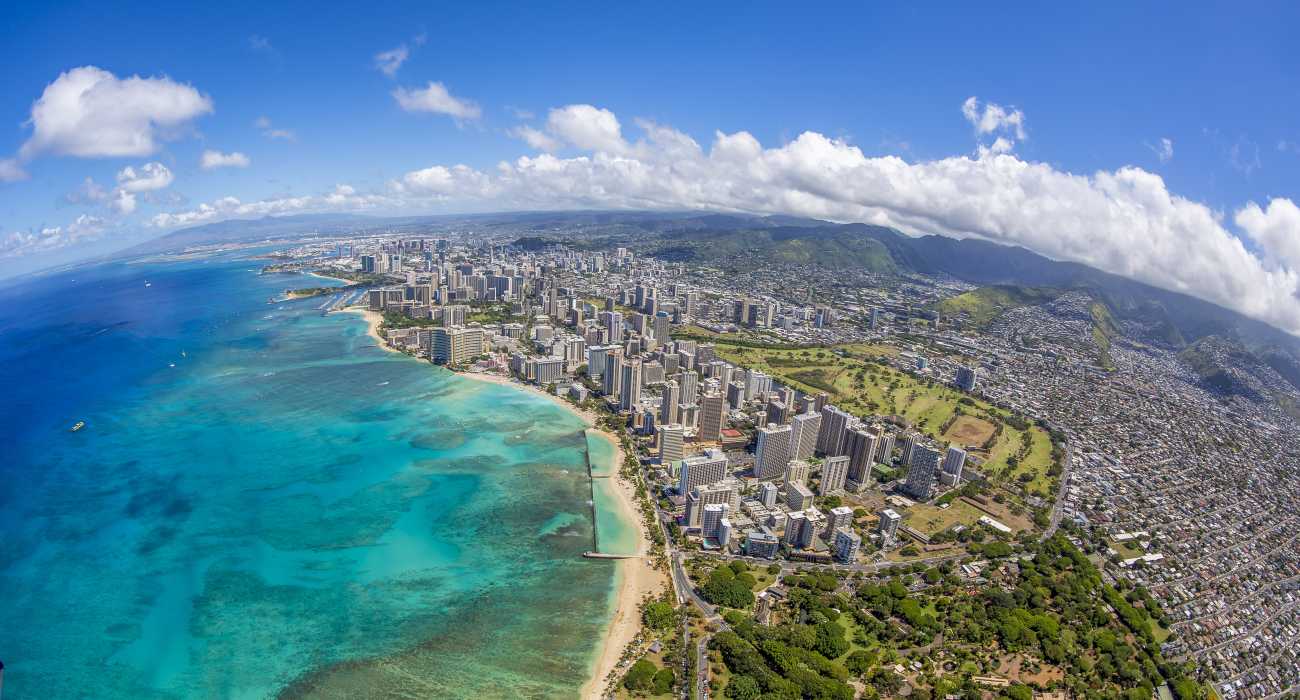 Most of the travelers have questioned that "which island is Honolulu on." So, here are more details about that. Honolulu is one of the most iconic and beautiful cities in Oahu, Hawaii. Actually, this is the biggest city in the Hawaiian Islands, with 69 square miles. It has everything like flawless beaches, volcanoes, industrial districts, people with warm, welcoming hearts, and rich culture within that limit.
Which Island is Honolulu on?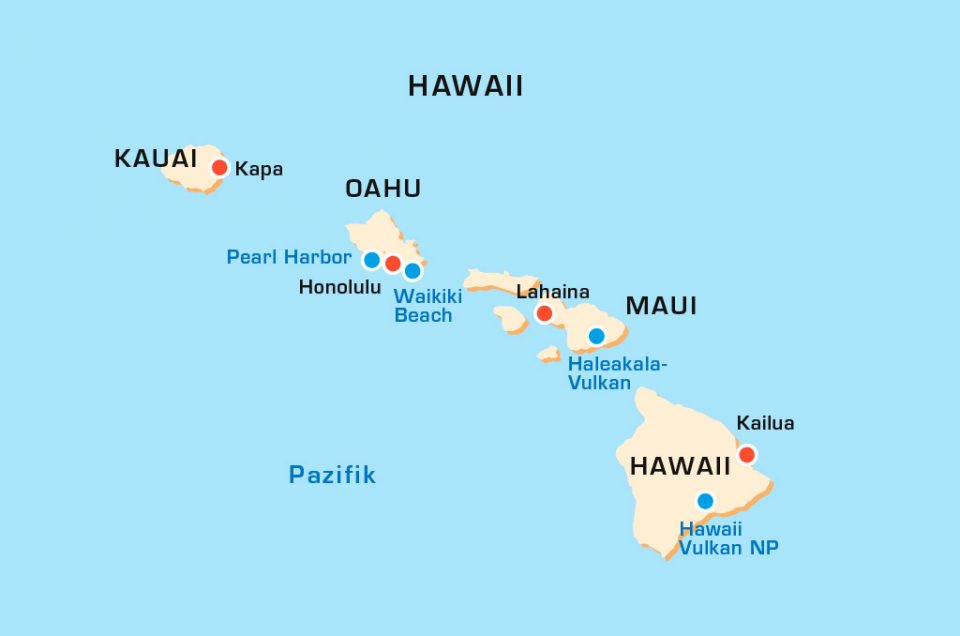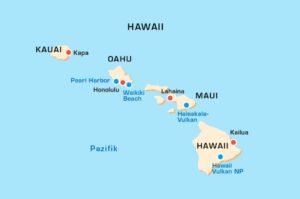 There is a saying among the travelers of Hawaii (the Big Island). That is, "When Oahu is the heart of Hawaii, Honolulu is the racing pulse of it." So, I think now; it is clear to you that Honolulu is located on Oahu's southeast side. And it is the 20th largest island in the USA, with a land area of 596.7 square miles.
Basically, the island has divided into several parts. They are Waikiki, Honolulu, central Oahu, North Shore, and the western end of  Wai'anae Leeward. (Which Island is Honolulu on?)
Everything you need to know about Honolulu
After addressing the question "which island is Honolulu on," let's discuss the other important things, you should know about Honolulu. Since apart from Waikiki, North Shore, and Pearl Harbor, Honolulu is definitely a beautiful place to visit.
Best Time to Visit Honolulu
The best time to visit Honolulu is from April to October. The other months of the year are rainy, and these months are the ideal ones to travel. Whatever your celebration (birthday, honeymoon, anniversary, and babymoon) is, Honolulu offers you any kind of celebration climate.
If I share my food experience in Honolulu, I found traditional and tasty Hawaiian food there. My favorite one was kalua pork, which is cooked in a traditional underground oven. You can taste this food usually at a traditional festival like a luau. And trust me, you will feel like a Hawaiian royal when you eat this food. (Which Island is Honolulu on?)
Just like other travelers in Honolulu, I was also looking for a souvenir to bring home. Then I found the world's best chocolates covered with macadamia nuts. And on the other hand, you can get the best cookies from Honolulu Cookie Company.
If you visit Costa Rica, do not ever miss these Best of Costa Rican Foods.
Is it worth traveling to Honolulu?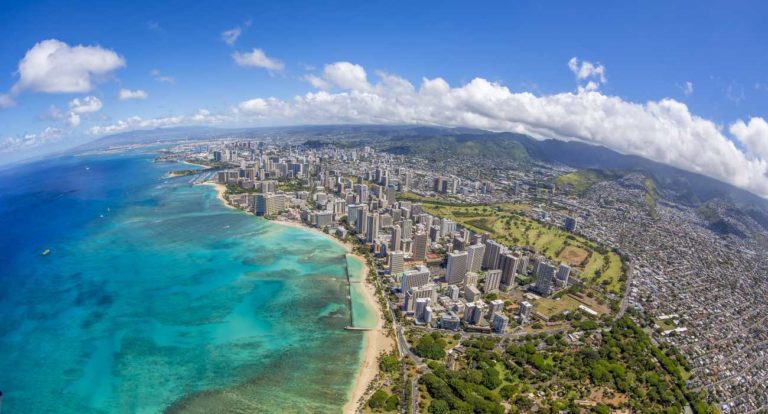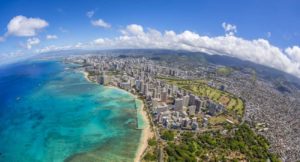 Of course, it is worth visiting this international destination. You can get a world-class shopping experience, amazing nightlife with parties, luxury hotels, and tasty Hawaiian food. The following things will prove that it is much worth visiting Honolulu on your tour of the Big Island.
Things to do in Honolulu
Now you know which Island is Honolulu on. It is on Oahu. But, as the largest city in Hawaii and Hawaii's capital, Honolulu is not considered a part of Oahu. Normally, Honolulu considers a city or a separate country.
It spreads on the southeast end of Oahu, borders Ko'olau Mountain Range on the south side, and the pearl harbor on the east end. (Which Island is Honolulu on?)  
Watch Humpback Whales in Honolulu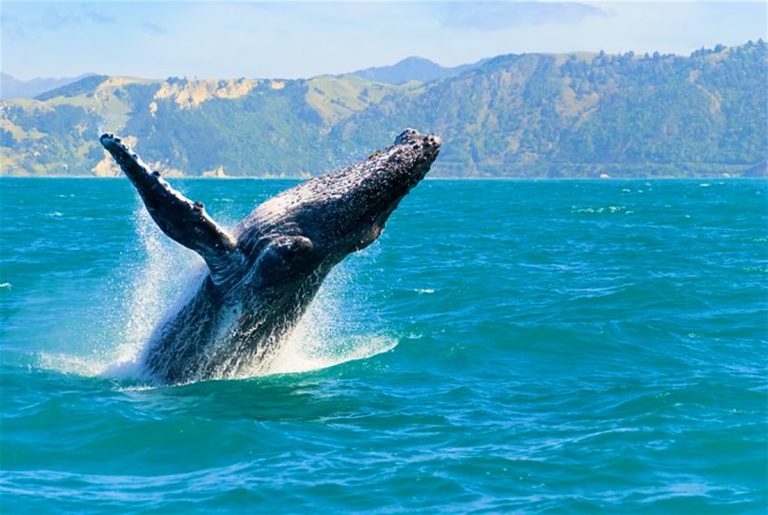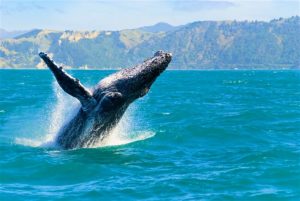 From February to May, you can see humpback whales in Honolulu. Since they come to tropical sea areas to mate and give births, you can see them, especially in the springtime. I suggest February and March as the best months to see humpback whales in Honolulu (even in the other Hawaii Islands).
And there are several whale-watching cruises that guide you to see them safely. For example, Star of Honolulu offers the best whale-watching cruises in Honolulu. 
Address: Pier 8, Aloha Tower Market Place, 1 Aloha Tower Dr, Honolulu, Hawaii 96813, United States. 
Hike to the Makapu'u Point Lighthouse in Honolulu



This amazingly viewing lighthouse was built in 1909. It gives spectacular views of Makapu'u Beach, and also, if you visit there between December to May, you can see whales coming to the North Pacific Ocean. Since this lighthouse is located 600 feet above sea level, you can get wide stunning views. The trail also is not difficult and lengthy as there're only 2 miles. (Which Island is Honolulu on?)
On the other hand, you can visit the beautiful islands close to this lighthouse as well. Like: Molokai, Kaohikaipu, and Rabbit Island (Manana). 
Address: Makapu'u Lighthouse Road, Honolulu, Hawaii 96825, United States. 
Catch Honolulu Fish Auction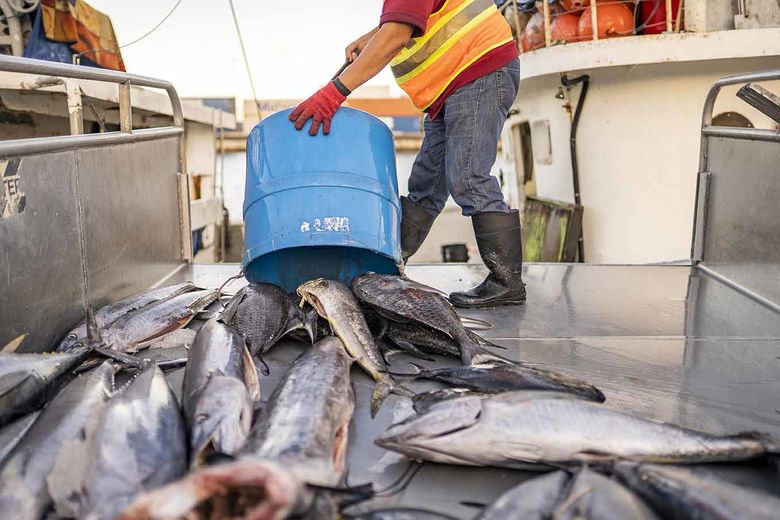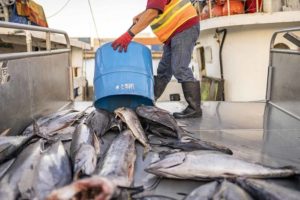 Just wake up early in the morning and go to Pier 38 to experience one of the best fish auctions in the world. This is almost like a Japanese fish auction and the only tuna auction in the country. All the fishermen, chefs, sellers, and buyers are waiting since early in the morning to start the auction.
And plenty of locals and foreign buyers are surely attracted to this Honolulu fish auction all the time as this is the only and the best tuna auction in the country. (Which Island is Honolulu on?)
Tour to the Home of the Last Hawaiian Queen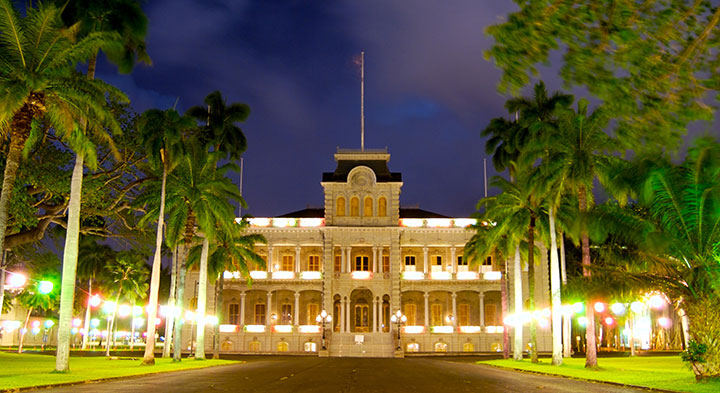 In downtown Honolulu, the Hawaiian monarchy, Lolani Palace is considered the last official residence of the Hawaiian Queen Liliuokalani. It was built in 1879, and after 1893, it was captured by the US military. Still, this royal residence remains well and looks very classical and nice to visit.
Address: 364 S King St, Honolulu, Hawaii, 96813, United States.   
You can check Honolulu Airport Departures here. 
Visit Mission Houses Museum in Honolulu
Three restored houses offer you the chance to look into the era of the 19th century. This reminds us of Christian missionaries' time period coming to the island (Hawaii) in the 19th century. And this was recognized as a National Historic Landmark in 1965 as this is the oldest house in Hawaii.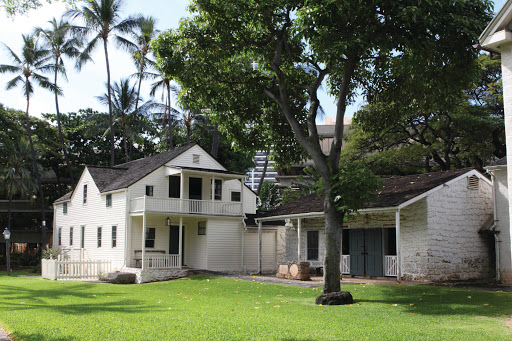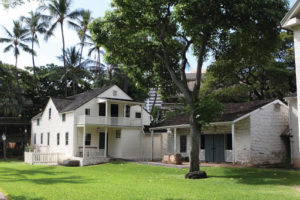 You can get a tour of this museum from Tuesday to Saturday with a guide and feel the old life of the 1820s.
Address: 553 S King St, Honolulu, Hawaii, 96813, United States.
Do Snorkeling in Honolulu
Just like all the other beaches in Hawaii, Honolulu is also offering great chances for snorkeling. You can swim with sea turtles, see colorful sea turtles, and even scuba dive.
Looking for more fun things to do in Honolulu? Just check this link. 
Which Island is Honolulu on?