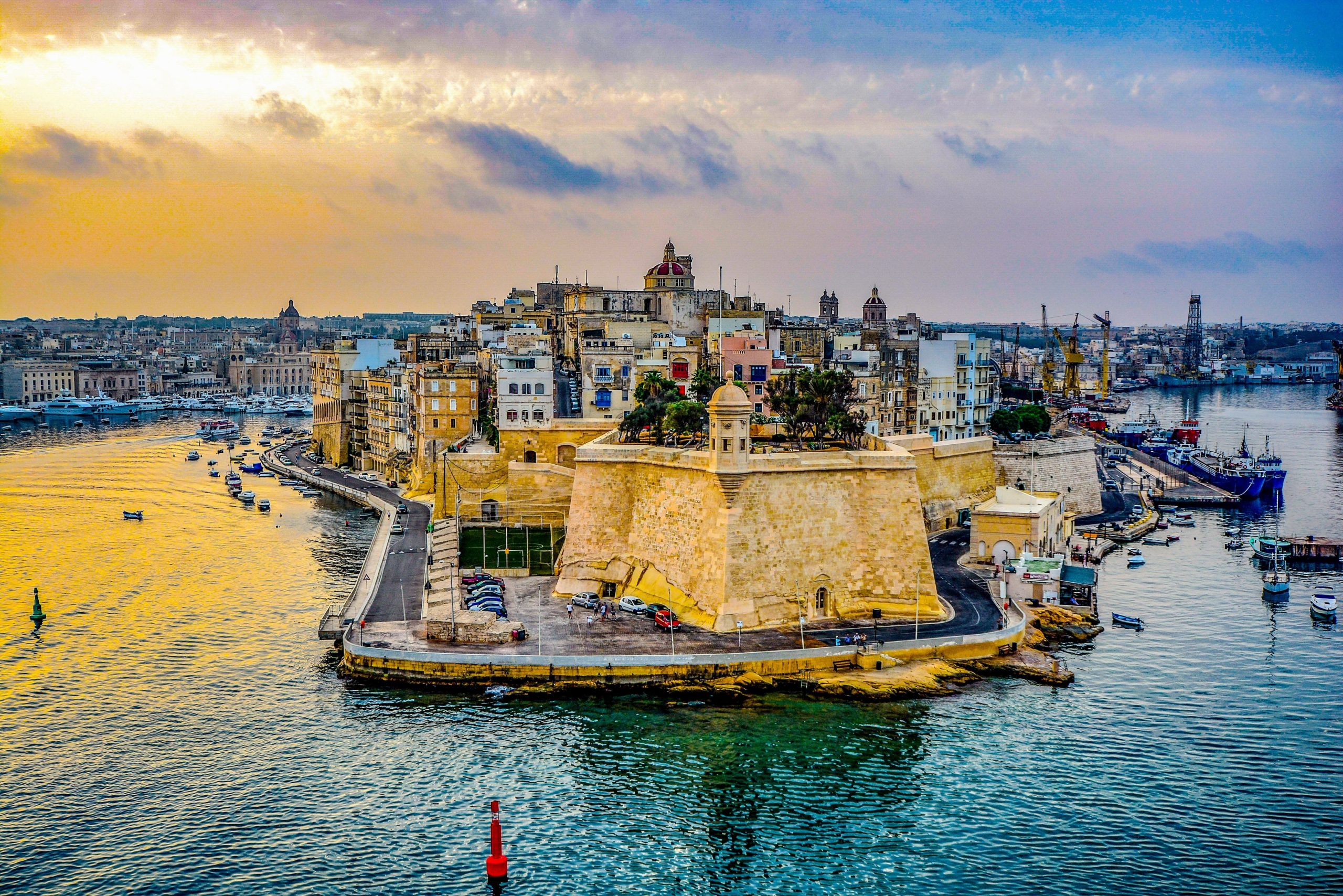 Malta Island is not just an island; it an amazing archipelago situated in the Mediterranean Ocean. This is a very famous destination in the world since it has the best climate year-round. And also, Malta Island is offering you more adventures than you expect.
On the other hand, it is super sunny and never gets zero temperatures, even in the winter. I call this small Malta island a paradise in the Mediterranean Ocean. So, follow this complete travel guide.
Malta Island
Is Malta Part of Spain or Italy?
Malta is one of the smallest countries in Europe. Having three islands in the archipelago, it is a separated country called the Republic of Malta and not Spain or Italy. Some people think Malta is a city or a region in Europe, and most people confuse that it is an Italian island. No, it is not. Malta is a fascinating, famous, historical, cultural, and beautiful country in Europe. 
Where is Malta located?
Malta is exactly located around 100 km east of Tunisia, North Africa, and about 60 nautical miles south of Sicily Island, Italy. Containing 316 square kilometers, the Malta Republic is made of 3 major islands. Malta Island, Gazo, and Comino are those major three islands. Apart from them, there are a few smaller islands as well. Like: St. Paul Islands, Filfla, and Cominotto.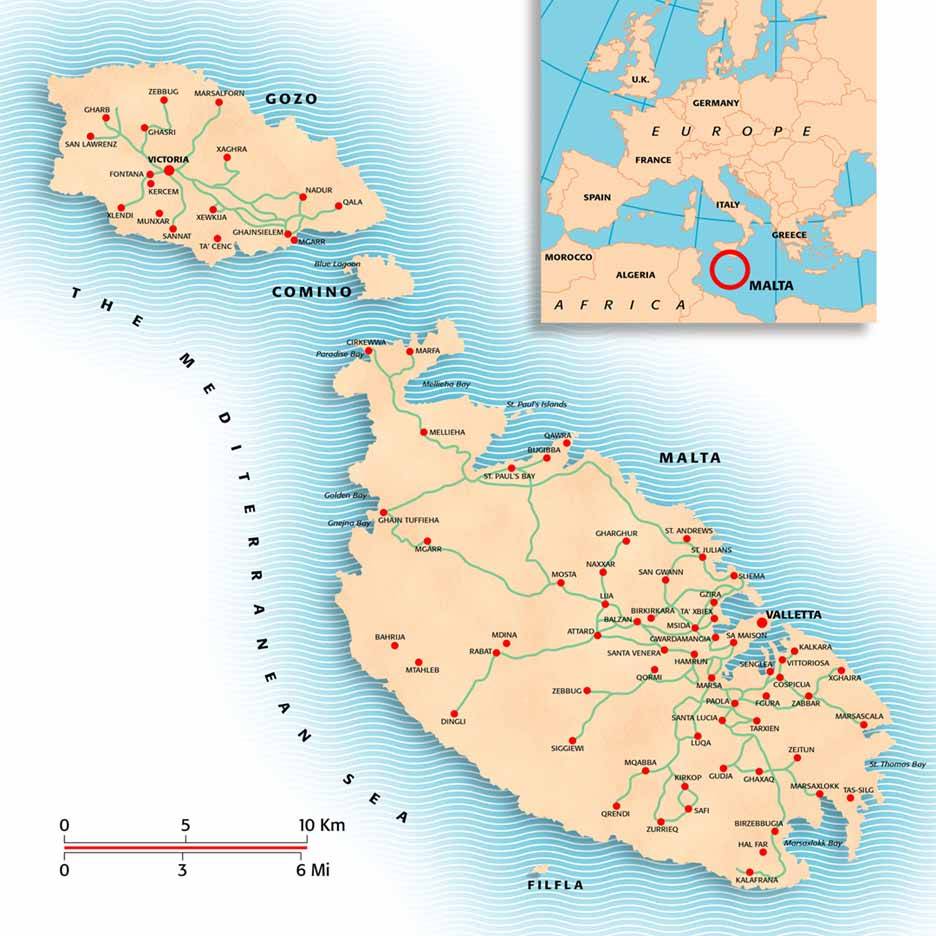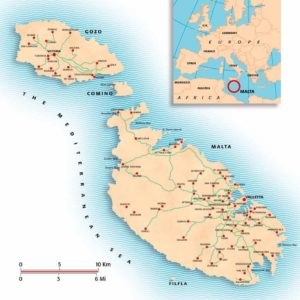 As mentioned earlier, due to having the warmest climate even in the winter, compared with all the other countries in Europe, Malta attracts more tourists all the time. Yeah, long summers and warm winters are unique features of Malta Island.
Suggested Reading: Sintra Portugal
And also, Malta is a large rocky island, but it is not a volcanic one. Due to its rocky feature, residents call this island the "Rock." And also that rocky nature has big disadvantages as well. Like: minimum agriculture opportunities and have to import major things from Sicily.
In the case of time, Malta follows the Central European Standard Time, which means it has the same time as Italy, Germany, and other European countries. Greece, Italy, Tunisia, Albania, and Libia are the closest countries located near Malta Island.
How many islands are there in Malta?
As said earlier, there are three major islands as follows:
Malta Island: Malta is the center out of all the other islands. It is the center for cultural value, commercial value, and administration as well.
Gozo Island: This is the second-largest island, and it is more rural. But very famous for its beaches with blue water. So, more tourists are attracted to the island.
Comino Island: Comino is the smallest island and offers you more historically valuable things. (Malta island)
Is Malta safe?
When considering the country's overall safety condition, Malta Island is a very safe country to travel to. It is on top of the list of safest countries in the European Union. But, there are common travel safety issues as well. For that, you must keep your valuable things with you safely.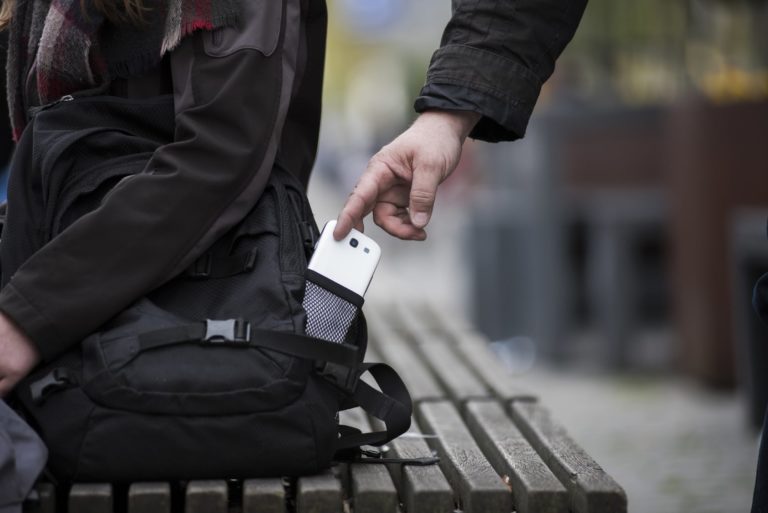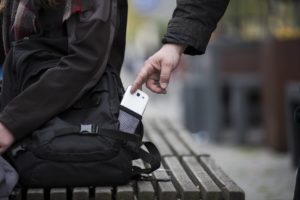 In transportation, taxi and other transport methods are safe with having modern and reliable vehicles. But be careful, taxi drivers may try to charge you high prices.
When explaining the natural impacts of Malta, here're the facts. Since it has a natural rock structure and most of the towns are covered in tarmac and cement, rainwater has no place to go. So, there's a probability of occurring floods during the rainy days. Then, it will cause traffic jams as well.
Pickpocket risk is low on Malta island. But, I'm not saying that it is like zero. There're some impacts since the rate has increased in the past 2 years. The thing is, you should be careful and be safe. In the case of mugging, as an overall view, it has a low rate. But, especially in the areas of St. Julian's and Sliema, there are some mugging records. So, try to avoid those areas in dark times and do not go alone.
There's a little risk of having scams in Malta Island. Especially during peak seasons like summer and on holidays, small scams can happen. So, it is better to negotiate before the transactions and then double-check for the change.
There is no terrorists attack that occurred in Malta in the past years. And also, there's no such a probability of happening that kind of attack. On the other hand, Malta Island is even safe for a solo female traveler. But do not forget to follow the common safety tricks by all solo travelers.
Suggested Reading: Top 5 things to do in Santorini Greece
Malta Island Population
People in Malta, called Maltese, have a huge history and currently living around 433,000 people. That amount is considered the most overpopulated country in the whole of Europe. And on the list of the most densely populated countries in the world, Malta archipelago takes 9th place. Because the population is higher compared with the land area,
The town of Valletta is the capital of the Island Malta. This small capital, which has a huge history (part of the city is a UNESCO World Heritage Site), contains around 6000 people.
Malta Island has first inhabited around 5900 BC. And then, the population has started to grow in 3850 BC. The most highlighted evidence for that old civilization is Megalithic temples. It is one of the oldest buildings in Europe.
Although Valletta is the capital in Malta, it is not the biggest one in the archipelago. The biggest one is Birkirkara (the central region of Malta) and the second biggest one is Quormi (a town in the southern region).
Just like the climate of Malta, Maltese are very warm-hearted and welcoming people. (Malta island)
Planning to visit Malta Island?? Just click here to book the best hotels in Malta Island that match your budget. 


Malta Island Weather
As the most highlighted factor in Malta Island, the weather is awesome all the time. Since the island has a Mediterranean climate, it offers you an adequately hot and sunny climate. Warm to hot summers and mild winters are the symbol of Malta. In the winter, some precipitation can occur, and it will cause some floods as well.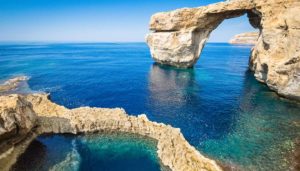 From May to October, the temperature will be around 20 to 30 Celcius. But from November to April, it will be around 10 to 20 Celcius. Weather in Malta is very predictable and easy to understand. If the forecasts predict to have heavy rains, try to avoid those days of the flood probability.
Malta Tourism
Malta's historical importance, museums, multicultural community, amazing architecture, climate, dramatic landscapes, amazing coastlines, warm hospitality, and excellent cuisines are the major reasons behind the huge tourists' attraction in Malta. On the other hand, Malta is heaven for diving with the cleanest water in Europe. And also fishing trips are famous too.
Picturesque hilltop towns, colorful seaports, the best restaurants in Europe, entertaining opportunities, and religious festivals are also waiting for you in Malta. Actually, although Malta Island is very small, it has everything for any kind of traveler in the world. So, here're the tourist attractions on Malta Island.
Tourists Attractions in Malta Island
The Blue Lagoon in Comino Island
Blue Lagoon is the most famous natural swimming pool in the whole archipelago. Locating in Comino Island, it has crystal blue water on a white-sanded sea bed, making it more attractive.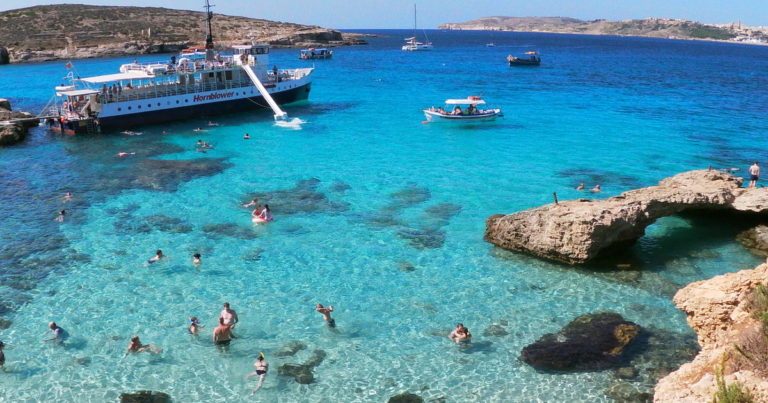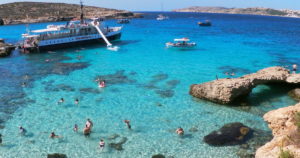 This blue lagoon's important features have a shallow end, even safe for children, temperate, and not wavy water. These features make the swimmers feel like they are in a natural pool.
So, this Olympic size natural swimming pool in Comino offers you the chance to swim, floating on tubes, and snorkeling with your family. On the other hand, the small beach offers you many chances to sunbathe and play with your family.
The major problem with the Blue Lagoon in Comino Island is the crowding effect. In the high seasons, they cannot put the finger on the beach due to the heavy crowd. So, please avoid the late morning times like 10.30 am, and 11.00 am. Come as early as possible in the morning. And also it gets less crowd after 4 pm as well.
If you are coming from Malta Island, then the ferry ride will take around 30 minutes to reach the Blue Lagoon.
Suggested Reading: Top 5 Glowing Beaches in the World
Tour around capital Valletta
The creator of this elegant capital was Jean de la Vallette. And it is such a beautiful and important city; therefore, it is recognized as a UNESCO World Heritage Site. This city and whole Malta Island was taken as a film location of Game of Thrones, the world-famous TV series due to its amazing beauty.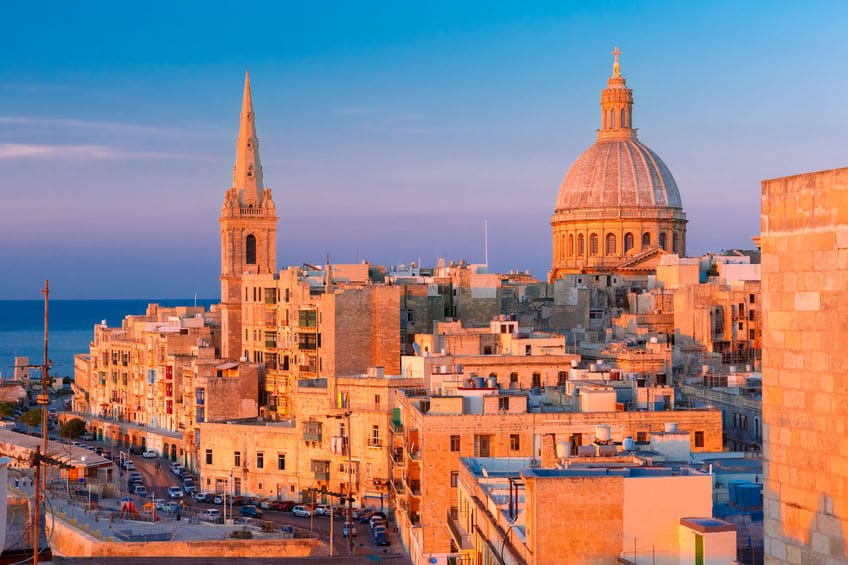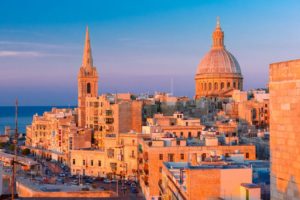 Everything in Valletta reminds us of the European noblemen, Knights of Malta. Actually, they saved Malta Island from Spain's king in 1530 and made the island into an aristocratic way. And the urban planning of Valletta reminds us of Malta's knights' logical planning in the 16th century.
Saint John's Co-Cathedral is the symbol and t of Valletta, MaltMalta's knights in the 16th century. It has astonishing interior decors. And another important thing about Valletta is it is bounded by two famous harbors, which help the tourists to navigate easily. They are Grand Harbor and Marsamxett Harbor.
On the other hand, the Grand Master's Palace, which shows Knights' military victories' stories, is also located in Valletta. So, now you may realize how historically important Valletta is. And also, it is one of the most convenient cities on Malta Island with all the facilities. This cute little city can explore even by walking without any vehicle.
Hilltop Town of Mdina, Malta Island
Locating in the Island of Malta, Mdina is a hilltop medieval old town that reminds us of the things that happened in medieval times. This is also known as the silent city in Malta, and you may feel like you are in a fairytale when traveling around Mdina.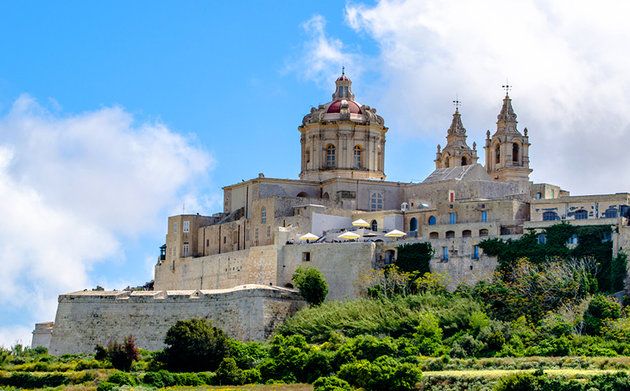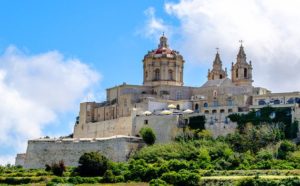 This fortified ancient city is on the list of UNESCO World Heritage Cities. And I recommend you to travel early in the morning, after sunset and late evenings since the climate and environment are excellent at those times.
When entering through the Main Gate, you may feel like stepping to the ancient times of Malta. Sandstone buildings, carfree streets, ramparts, and most importantly, St Paul's Cathedral are more highlighted. The cathedral is more important, which was built by Lorenzo Gafa, a famous architect in Malta.
On the other hand, the former palace (18th-century magisterial palace), Palazzo Vilhena (Saint Publius Square), is now a natural history museum with natural things to see.
And also, the museum on Villegaignon Street (Palazzo Falson Historic House Museum) offers you the chance to see more important old stuff.
Historical attraction in Rabat
Locating just nearby Mdina, Rabat and Mdina Rampart can cover on the same day. Due to the modern features rather than ancient things, Rabat does not attract more tourists like Mdina. But yet, it has Casa Bernad (16th-century old house), Roman Villa (one of the best Roman mosaics), St Paul Church, and Wignacourt Museum (contain Punic Roman artifacts) for you to discover.
Tour around Gozo
As mentioned earlier, Gozo is one of the major islands in Malta. We can call it the sister island of Malta as well. Actually, this is one of my favorites in Malta. Because I love silent, untouched, and pure destinations with beaches, Gozo is such a place. It is silent and has pure natural locations with the pure smell. And most importantly, for the beach lovers, Gozo has the best-untouched beaches as well.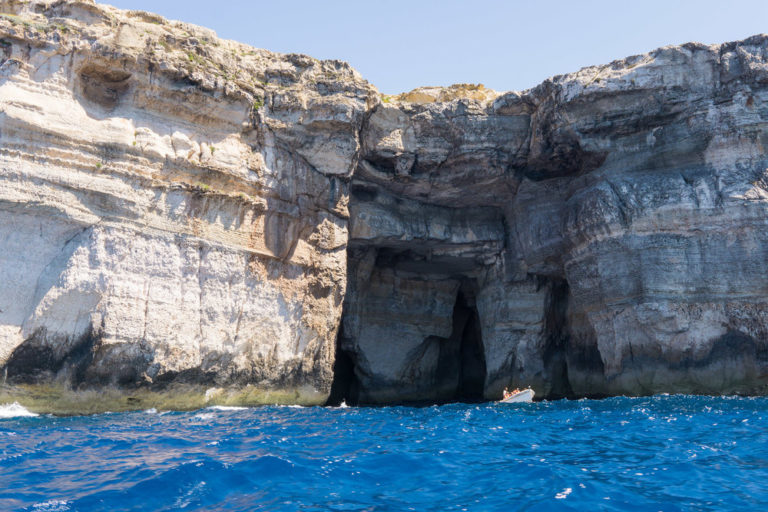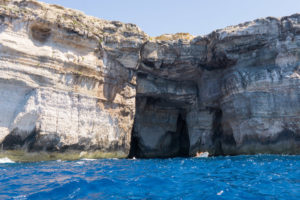 My favorite beach is Ramla Bay. It is a wide golden sand beach with clear and shallow water. It would be best if you took a small ferry ride from Malta Island to reach Gozo.
Apart from the beaches, Gozo has its beautiful capital Victoria, Ggantija Temples, and Marsalforn archeological site to discover.
Suggested Reading: Best beaches in Mexico
Tarxien Temples in Malta Island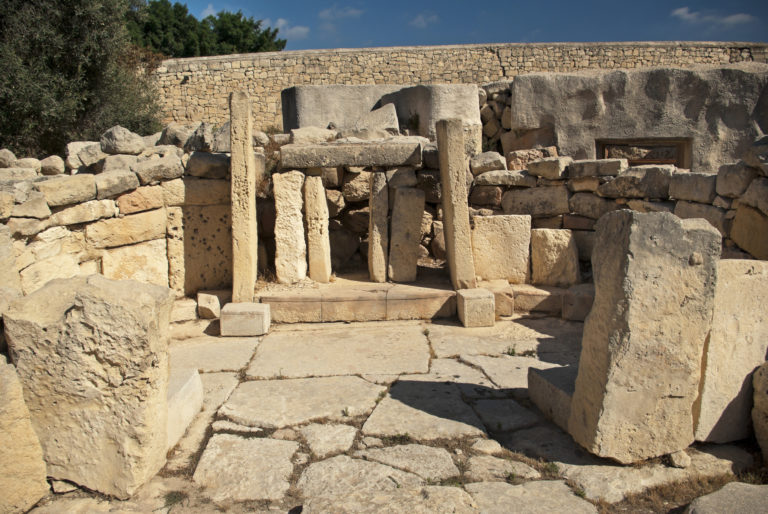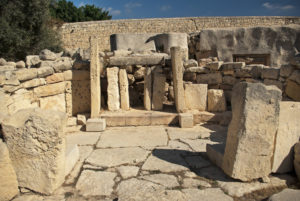 This UNESCO listed historical temple is the best conserved historic cult site in Malta Island. Covering 5400 square meters shows Malta's great achievements in prehistoric culture during the era of 3600 BC and 2500 BC (also called the Temple Period).
Dingli Cliffs View Point
These breathtaking Cliffs are locating on the southern coast of Malta Island. It is great to see the sunset over the Mediterranean Sea by sitting on the Dingli Cliffs. 250 meter high cliffs on the hillside offer you a great viewpoint. It is totally worth visiting.
Blue Grotto in Malta Island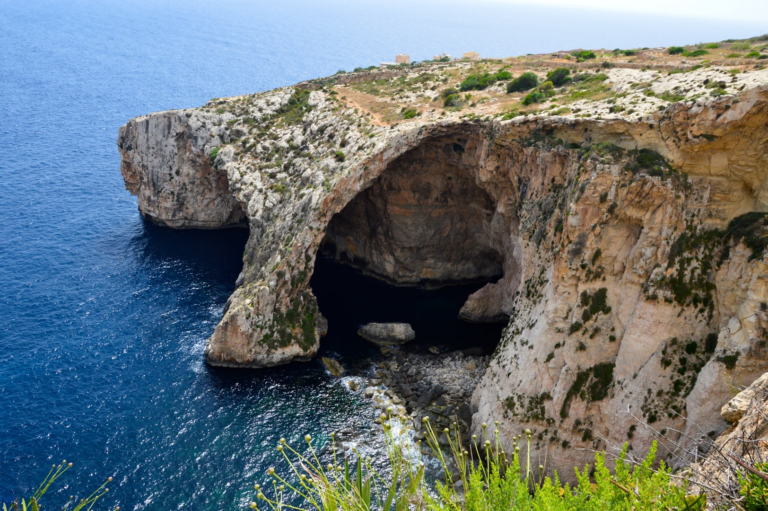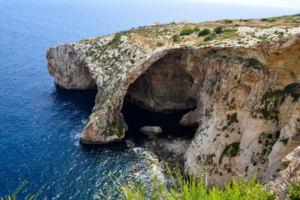 Blue Grotto is also a great viewpoint on Malta Island. But the special feature here is the crystal blue water of the mediterranean sea. This is a famous scuba diving destination and ideal to take a boat ride. And also there are sea caves which you can go through the crystal blue water.
Golden Bay Beach, Malta Island
Locating on the Northwest of Malta, Golden Bay Beach is one of the prettiest beaches on Malta Island. Having a mountainous coastline and cliffs makes it prettier. Due to that, most of the travelers attract here for sunbathing, send family vacations, swimming (safe for water activities), and many more.
Mellieha Beach is also a nice countryside beach in Malta.
Suggested Reading: Cat Ba Island Vietnam
Hagar Qim Temples, Malta Island
Hagar Qim is a megalithic temple site that is listed under UNESCO Sites. Locating on the south coast of Malta, this is one of the largest megaliths built as separate individual places to worship alone.
And the interesting villages Zebbug is a country village, and Popeye Village is also worth visiting in Malta Island.
Did you enjoy this post?? Just pin it for later.