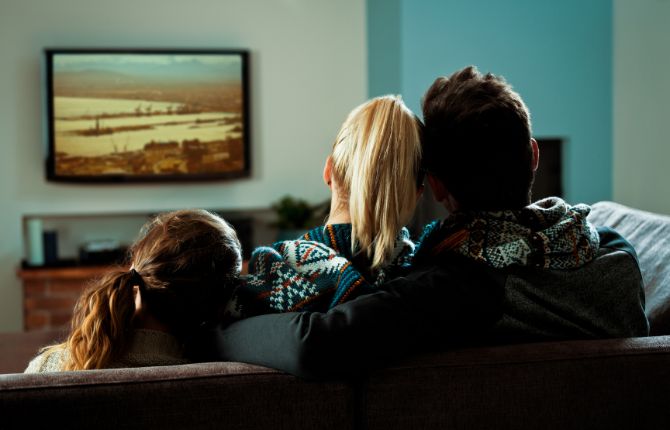 Those who watch travel movies escape from the mundane realities of their lives vicariously. Travel allows us to escape our everyday lives and experience all the excitement, adventure, and beauty that goes along with it.
A travel movie can also inspire people to discover different cultures and see the world for themselves.
Aside from providing a welcome respite from the continual flow of bad news, travel movies are also entertaining. Imagining what it would be like to explore distant places allows us to dream about faraway places. The popularity of travel movies is on the rise at a time when more people are staying at home rather than traveling. Hollywood is a blessing!
We can find inspiration for real-world adventures from travel movies beyond escapism. Here are 5 movies that fuel your wanderlust and inspire you to travel. But before that, do you have a steady internet connection to watch these travel movies and get inspired?
Well, if not, it is about time you opt for a reliable and fast internet connection. If you are looking for suggestions, Spectrum has some amazing plans. The rates are affordable too and you can enjoy unlimited data as it comes with zero data caps. Additionally, the Spectrum deals are just another reason to consider this provider today.
Ready to start the travel movies series? Let us begin then!
Roman Holiday
Audrey Hepburn gives a charming performance in this timeless classic. An American newsman falls in love with a bored princess in Rome after escaping her guardians. There is nothing better than watching all of Audrey Hepburn's iconic movies in a row to get inspired.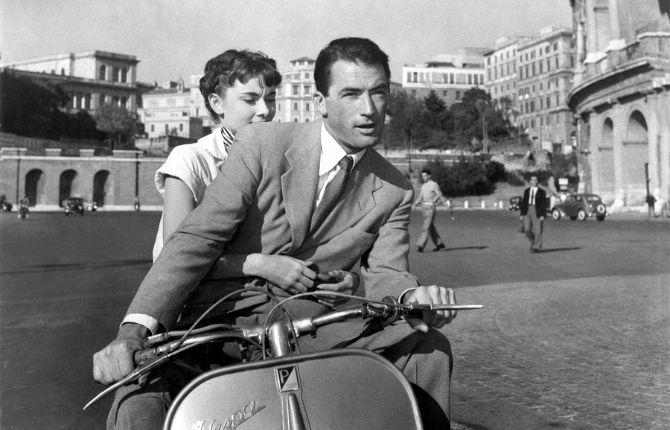 The Godfather
This mafia movie is arguably the greatest performance of Marlon Brando's career, as he plays the aging, Italian-American mobster Don Vito Corleone. In the Corleone family line of work, Don Vito's brightest son, Michael (Al Pacino), reluctantly accepts leadership duties and finds himself embroiled in a cycle of violence, manipulation, and betrayal.
Based on a 1969 novel by Mario Puzo, the story takes place between New York and Corleone, a small village south of Palermo, during the 1950s. Forza d'Agro and Savoca, just a few miles north of Corleone, were used for filming because the real-life location had been modernized. Small towns on hillsides and stunning views of the Sicilian hinterland can be seen in both.
The Time Traveler's Wife
This 2009 science fiction drama film is based on Audrey Niffenegger's novel of the same name. The story revolves around Henry DeTamble (Eric Bana), a time traveler who cannot control where or when he travels. This is complicated enough on its own, but things get even more complicated when DeTamble starts dating Clare Abshire (Rachel McAdams).
La Dolce Vita
This film marks a transition between Federico Fellini's neorealist style and an experimental phase of his career. Marcello Rubini, a womanizing lothario and photojournalist, endures a week in Rome in search of 'the sweet life and love. Celebrity cults and the power of images are the subjects of this prophetic film.
It was dubbed 'papparazzo' by a headline-hunting newspaper when it was released, creating the term that defined 21st-century media. A critique of consumer culture and morality in post-war Italy, a nation rebuilding itself on the foundations of emerging mass consumption. With its black and white filming, Marcello Mastroianni and Anita Ekberg exemplify the timeless beauty of Rome and its grandeur.
Into the Wild
The story follows Christopher McCandless' journey from Alaska to the United States on a cross-country road trip. It's interesting to wonder how someone could live off the grid when he gave up everything. Krakauer examined McCandless' psyche and motives for taking risks.
The reasons for cutting all ties with your family, hitchhiking across the country, and finally cutting yourself off from society are hard to fathom. As an adventurer, he learns a valuable lesson when things do not go as planned. Krakauer's writing style is amazing, and I found myself engrossed in this book.
Tea with Mussolini
A comic tale of Italian history brings English eccentricity to the forefront. As an adolescent English boy, Luca is under the guardianship of a group of elderly, privileged British and American women living in Florence for feeding their love of Italian art and culture.
The story opens in 1935 as a couple's expatriate idyll is disturbed by Mussolini's Fascist regime. Despite its humorous tone, this film covers major wartime issues, such as conscription, Jewish oppression, and Italian resistance. Featuring Franco Zeffirelli's semi-autobiographical narration, it is one of his best-known films.
Wrapping Up
This brings us to the end of this list. We really hope you find the inspiration to travel and explore the world after watching these amazing movies. You can also add your personal favorites in the comments section below.