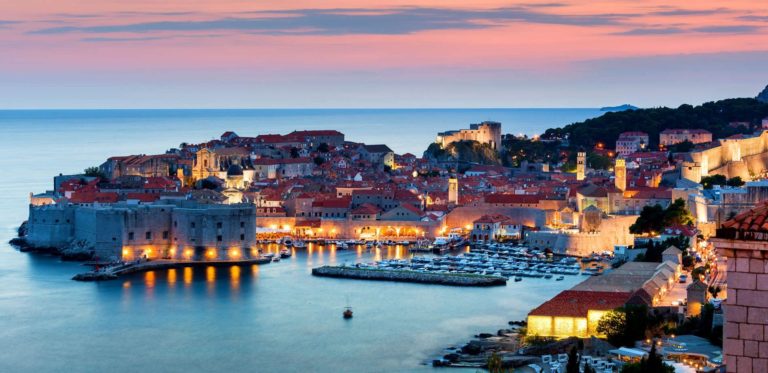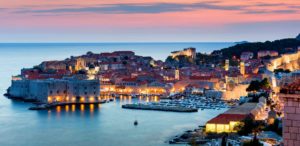 Dubrovnik is an amazing city in Croatia which contains old palaces, museums, limestone streets, baroque buildings and many old buildings. So, let's travel Dubrovnik Croatia.

Visiting Fort in Dubrovnik: Travel Dubrovnik Croatia
The fort is a top choice by the travelers while travel Dubrovnik Croatia. The major aim of building this fort was to prevent the Turk attacks in 14th and 15th centuries. So, the entire old town was covered by this stone wall of 2km long and 25 m high. This Fort has several sections.
Fort Minceta protects the landward edge from attacks while, Fort Bokar and Lawrence protects the west side of the town from sea entrances. And the Fort Revlin and St John protects the eastern side of the town and the Old Harbor. You can enter to the wall through Pile Gate, Polce Gate and Maritime Museum.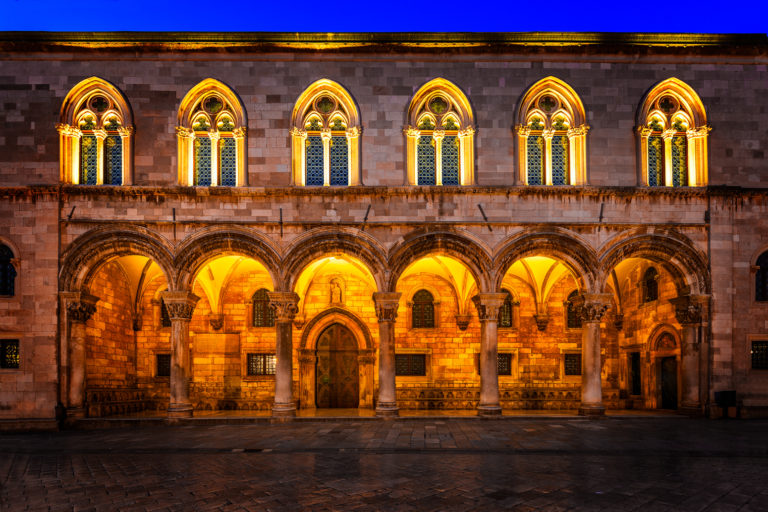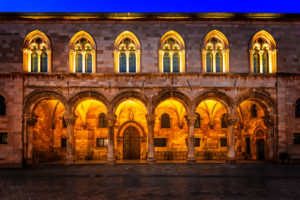 Rector's Palace: Travel Dubrovnik Croatia

Another important sight in Dubrovnik is Rector's Palace. This palace was built for the rector who governed Dubrovnik in 15th century. So, this Gothic featured palace contains rector's office, administrative offices, public halls, private chambers and a dungeon. Now, this palace is a cultural history museum where artfully displays the ancient things of the palace.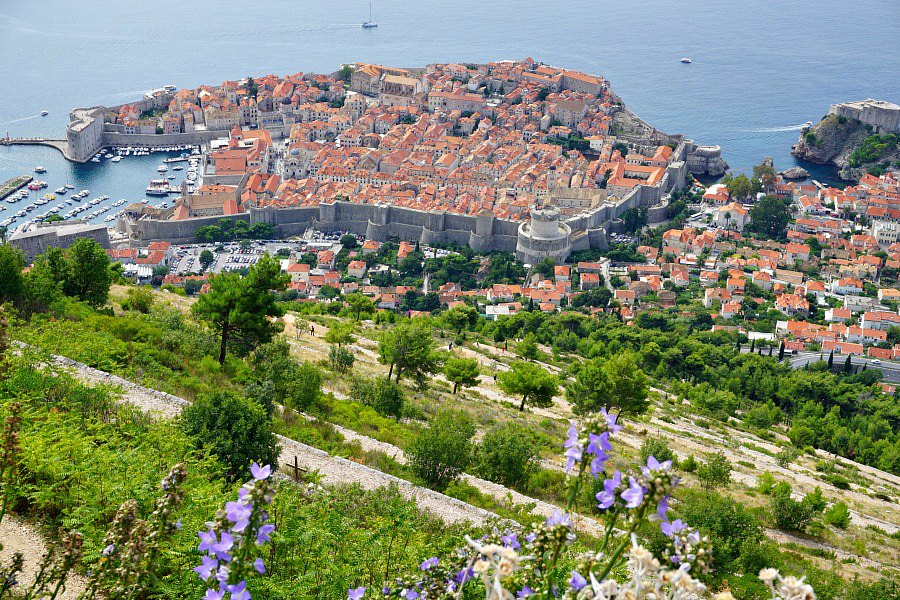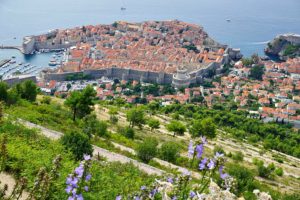 Mount Srd: Travel Dubrovnik Croatia

Mount Srd considers as the view point of Dubrovnik. You can get surreal views of the old town from this 412m high mountain. Since this gives an overall view of Dubrovnik, Lokrum and Elafiti Islands this was a major point of 1990s war. You can climb it through a cable car, by walk or by a vehicle.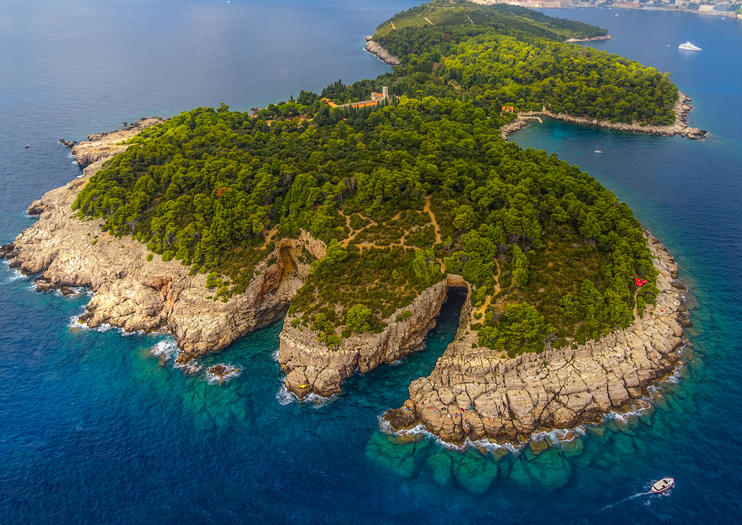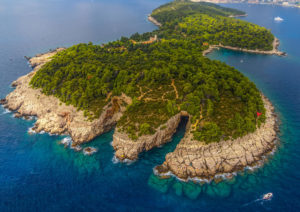 Lokrum
Lokrum is an amazing island which you must visit in Dubrovnik. After a 10 min ride from Dubrovnik Old Harbour, you can find this forested island. Lokrum includes holm oaks, black ash, pines and olive trees. Since it is very rocky, Lokrum is popular as an adventurous swimming spot. If you are entering to this island by a public boat, you can enter free of charge. Otherwise, you will have to pay for the entrance. The large medieval Benedictine Monastery is the main hub of this island. It has a restaurant, displays island's historical things, and film locations of "Game of Thrones". Apart from them, Fort Royal, nudist beach and the Dead Sea are some other attractive places in this island. But please keep in mind, check the departure boats before the trip as nobody is allowed to stay overnight in the island.
War Photo Limited
For the artistic people and photographers, Dubrovnik offers you an amazing gallery called, "War Photo Limited". New Zealand photojournalist Wade Goddard who worked in war era of Balkans in 1990 was the person who sourced this gallery. It clearly shows the horrific and unjust reality of the war. The upper floor exhibits the war experiences in Yugoslavia. Like that, this gallery is a permanent place of displaying the real war photos.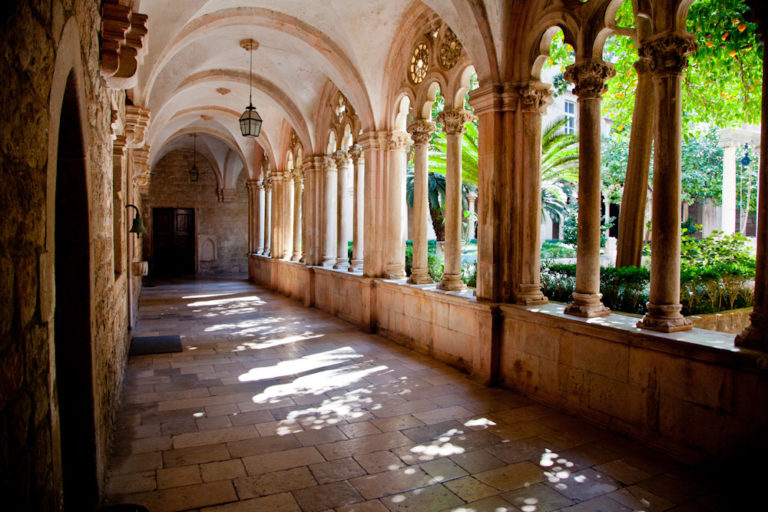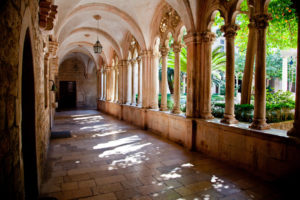 Franciscan Monastery and Museum in Dubrovnik
Franciscan Monastery and Museum in Dubrovnik offers you get knowledge about historic pharmacy items; a small museum displays a collection of relics and liturgical objects, chalices, paintings and gold jewelry.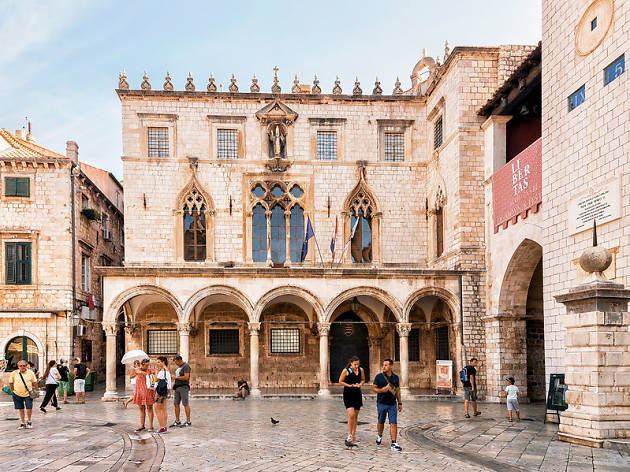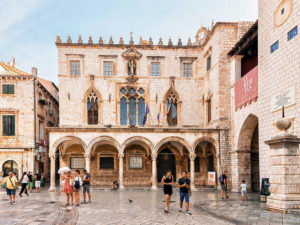 Sponza Palace
Another stunning palace in Dubrovnik is Sponza Palace. The architecture of this palace is a mixture of styles Renaissance and Gothic. For an example: the first floor windows are in late Gothic style while second floor windows go with Renaissance style. This palace is in between the few buildings which were survived in 1667 earthquake. This can be considers as a custom house and also used as a mint, armoury, bank and treasury.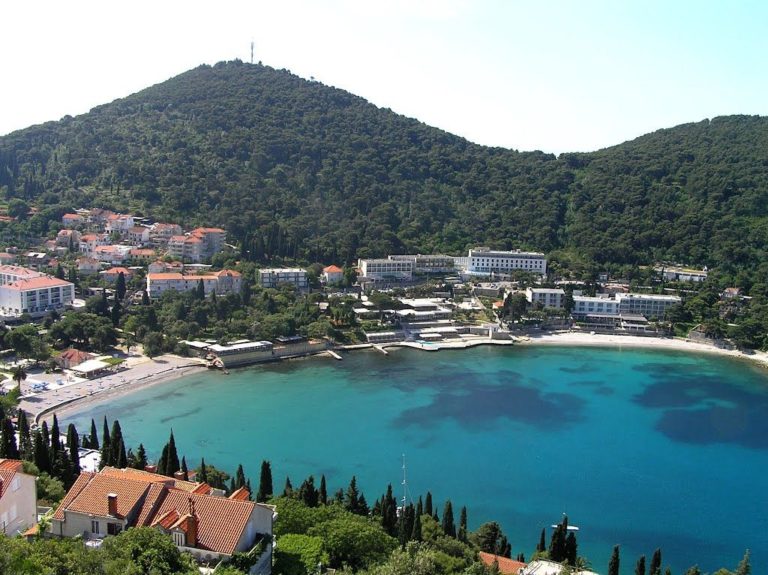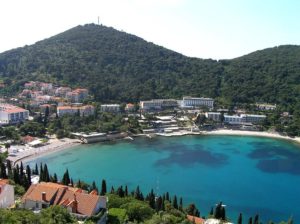 Lapad Bay
Lapad Bay is a stunning place in Dubrovnik which offers you unforgettable swimming experiences. Pebble beaches, beach front hotels, bars and many more out of water experiences are also available. This can be recommended as a family travel location as there's a safe kids' playground.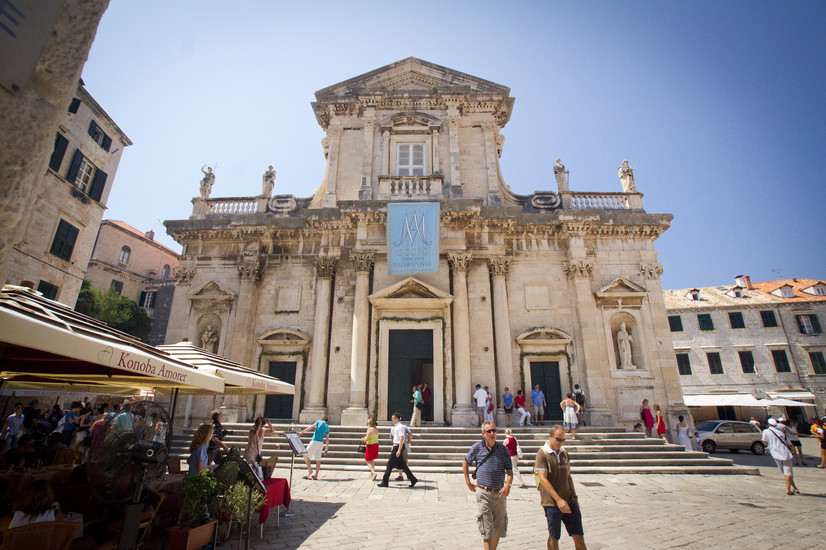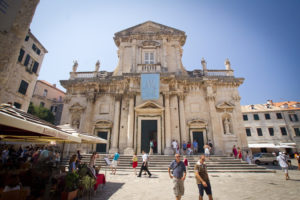 After destroying the first cathedral of Dubrovnik from the earthquake, second one was started to build. It was funded as a gift from England's king Richard 1. Its altar, paintings and sacred relics make more special and notable cathedral in Europe.