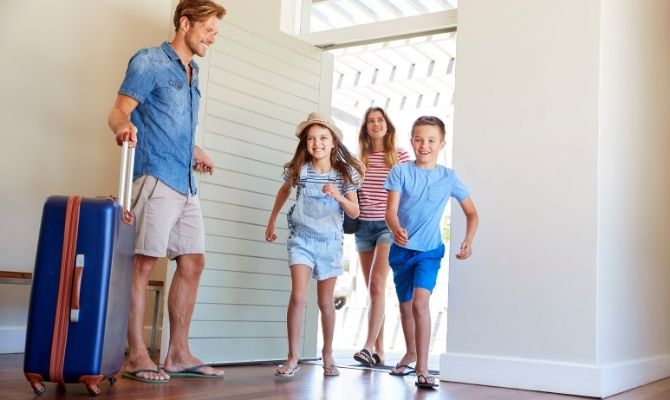 Are you worried about your vacation rental management process? Well, good vacation rental software will really help you with that. It effectively manages reservations and directly communicates with the visitors. So, nobody needs to log into famous hotel booking websites (a third party).  
Actually, good vacation rental software will simplify the rental management process. So, ultimately your business can achieve more revenue and save time. Here's a small guide for selecting the best vacation rental software for your company.   
Vacation Rental Software
What is Vacation Rental Software
Simply, the vacation rental software handles all the reservations and property management operations for your vacation rentals without hiring any third-party reservation company or property management company. 
For example, most vacation property owners are doing this process with huge online reservation companies like Booking.com, Airbnb, and Virbo. But, it is the typical and old method.
Using vacation rental software and owning your own website with an operating system is the latest and most profitable method for your company.   
Features of Vacation Rental Software 
Good vacation rental software usually has the following features. 
Website Builder
Your company website is the basis for all the marketing efforts. That's why a website builder should be a feature of any vacation rental software. So, normally software offers easy template-based website builders. You just have to select the template, customize it by adding photos and details, and publish it. That's it. 
Definitely, the vacation rental software should not be scary and difficult to use.   
Booking Engine
It is an essential feature to have a booking engine because travelers spend millions of dollars on online travel bookings annually. So, vacation rental software plays a key role in this feature. 
Normally, a rental reservation software should have an integrated booking engine to accept travelers' payments in any currency from anywhere in the world.
You just have to set the rates and policies (whether you charge per night, week, or month). Also, for additional revenue, you can add some add-ons for the booking process like airport transports and breakfast.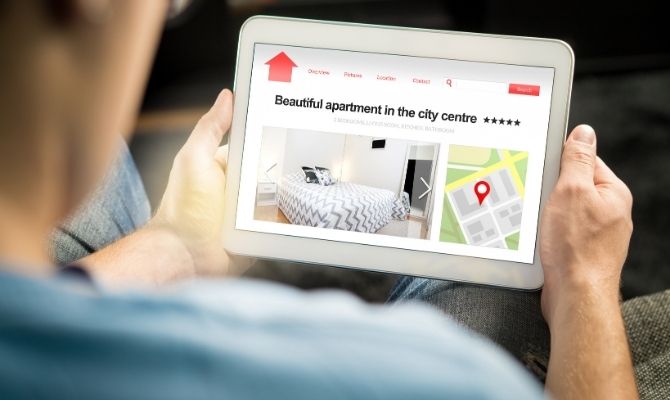 Reservation System
A flexible reservation system is another feature to have in vacation rental software. It should have facilities to oversee, update and manage reservations. 
So, having a built-in reservation system is essential for any vacation rental business. 
Normally, a reservation system helps keep track of calendars, approve bookings, block if necessary periods, answer inquiries, create customized quotes, set up autoresponders, automatically collect payments, and more.     
Yes, it really saves your valuable time. 
Channel Manager
Channel manager is a tricky feature to have in vacation rental software. It helps to synchronize bookings (rates, availability) from all the external listing websites (ex: VrBo, Airbnb, booking.com, Homeaway, Flipkey) to a centralized place.
So, you can see all the reservation details (like where they from, for how many days, etc.) in one signal calendar. Simply, this feature helps you to send your property management system's changes to all the listing channels that you have already connected. So, it automatically avoids booking jams on your website.         
Integrations
We all know that over 50% of travel bookings are coming from social media accounts. Therefore, it is essential to integrate with other apps to attract your target customer group to the website.
So, it is necessary to post interesting content for social media and link them to your website. If your vacation rental software is linked with social media apps like Messenger, Instagram, you can attract many visitors and respond to them through a single system. It is efficient and profitable.    
On the other hand, property management systems provide a library of integrations that include dynamic pricing systems, payment processors, and more. 
Also, you can integrate your software with website performance analysis metrics like Google Analytics and GT Metrix. It will help to identify the improvement needs of your website as well.            
Benefits of Using Vacation Rental Software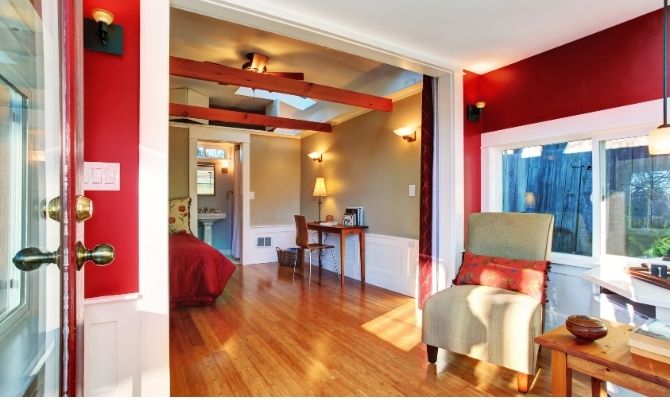 Yes, it is really beneficial to use vacation rental software handed your business rather than hiring a management staff and contractors. Also, there are some other benefits as well. 
The first one is saving your time on admin functions. Especially when it comes to managing multiple properties, the help of good vacation rental software is important to save your time for other works.       
Another benefit of using such software is being able to list on multiple booking platforms simultaneously. It is also called enhancing the distribution. And it will really increase the number of potential visitors to your website. Ultimately, it creates more bookings.  
On the other hand, vacation rental software lets you do everything from one portal. As mentioned earlier, it does by the synchronizing feature of the software.  
Ultimately, vacation rental software reduces the dependency on listing sites and helps you create your own customer base. 
Vacation Rental Software