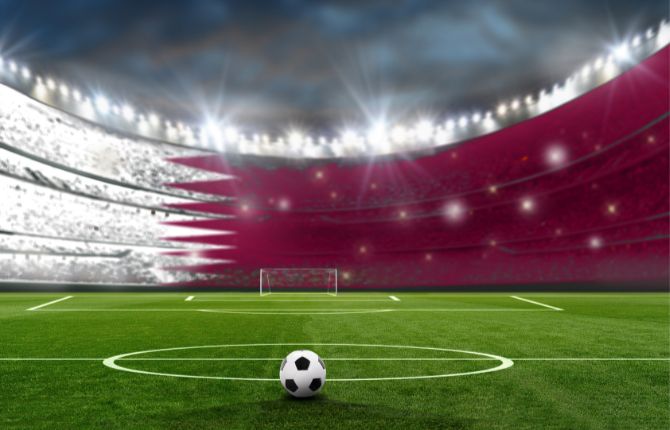 Are you looking for the perfect accommodation for the 2022 FIFA World Cup in Qatar? You are on the correct article. Here is some important info to consider.
Things to Consider When Booking a Hotel in Qatar
Booking a hotel can be challenging, especially in an unfamiliar country. Although many booking websites and blogs promise unlimited accommodation options and facilities, the reality can be different.
Therefore, knowing the truth and identifying your requirements is essential before the tour.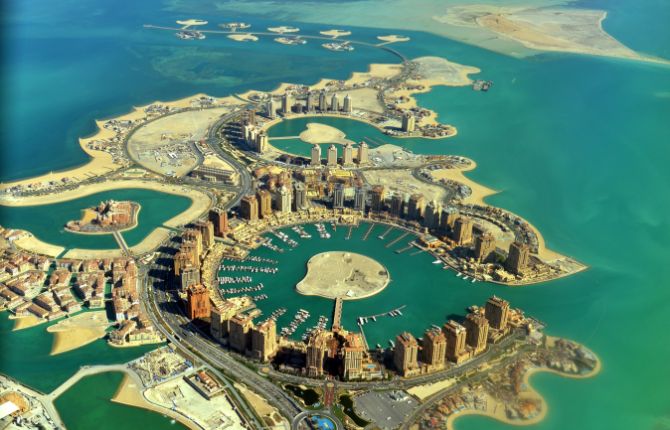 Especially when you travel to a particular destination during a festive season (eg, the 2022 FIFA World Cup in Qatar), it is important to consider the following factors.  
Identify Your Style and Requirements
Identifying your style and requirements is essential when booking a hotel for Qatar's 2022 FIFA World Cup.
Perhaps you favor luxury hotels like the InterContinental Doha – The City, larger chain hotels, family-run lodgings, or boutique or boutique-style hotels. It's critical to recognize your style before organizing your trip. This will enable you to focus your search and prevent you from being overly anxious.
Use the filters on a hotel website to choose the rating you want. The usual hotel search options are two, three, or four stars. The hotel will be more pleasant and opulent the higher the star rating. This is particularly true in a nation like Qatar, where some very outstanding hotels exist.
Read Trustworthy Reviews
Read the hotel reviews and consider each hotel's location after you've identified a few accommodations that fit your needs and price range. The cost of public transportation and taxis should also be considered when choosing a hotel outside the city center.
Since many luxury hotels are frequently found in desirable areas, they are perfect if you don't want to travel far to the city's top attractions. For instance, the City Center Shopping Mall and Souq Waqif are adjacent to InterContinental Doha.
It is advised that you read any available internet evaluations written by other travelers when evaluating hotels in Doha before selecting your ideal fit. Before making a reservation, you can learn more about the hotels featured through online reviews.
You can seek online reviews on the websites of specific hotels or websites devoted to reviewing hotels in Qatar. To prevent disregarding viable possibilities, staying objective when reading online reviews is advised.
Look for evaluations that speak to the issues that interest you rather than just about anything else.
Check the Official Hotel Website
Several hotels post lower rates on their websites to compete with booking services. Make sure to verify the price on the hotel's website before making a reservation.
I know several customers who have directly emailed hotels to let them know they have discovered a lower rate on another website. The hotel has occasionally honored the cheaper rate, creating the ideal win-win scenario.
Look for Reward Programs in the Hotel
Most hotel chains offer incentive schemes, and joining one is usually always worthwhile. The first thing you should do before making any vacation arrangements is search for rewards programs. It's always free to do this, and the procedure is typically relatively easy.
I joined the Icelandair rewards program in preparation for my vacation to Iceland. I had never taken a flight with Icelandair, and I wasn't sure if I would ever do so. But even if I do, I'll already have a bank of awards stored up.
Location
The location is one of the most crucial factors to consider before making a reservation in Qatar. You should consider your hotel's location to make your trip and stay much more convenient.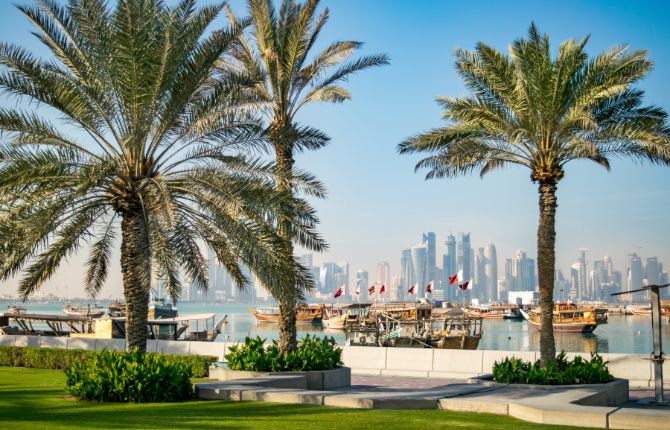 It would be much simpler for you to explore the city if your hotel is close to a lot of the major sites. In the case of attending FIFA 2022, consider the proximity to stadiums.
If you are going on business, you might want to think about renting a hotel near or inside the commercial district. And it is important to keep in mind that the hotel's location affects the rate paid; selecting a hotel outside of the city and away from tourist hotspots may result in lower hotel costs.
Price
Before making a hotel reservation in Qatar, the vast majority of consumers initially consider the cost. This can limit your alternatives while also ensuring that you get the greatest value possible in terms of your lodging budget.
As a result, it is preferable for you to search for options that provide the highest value for the money spent. It is advised that you look at a range of hotels, including those that are a little more expensive.
Once you've found the ideal fit, you can start looking for methods to save money and get the best hotel offers in Qatar.
Facilities
The top hotels in Qatar offer a wide range of valuable amenities designed to make your stay as comfortable as possible. Make sure to evaluate the amenities offered and match them to your needs before making a reservation at a hotel in Doha.
Business travelers will benefit from having unrestricted WiFi connection, while vacationers will seek out amenities like spas where they can unwind. Pet owners should confirm that the hotels they are considering allow pets.
Top Three Hotels to Stay during 2022 FIFA World Cup in Qatar
These hotels are close to each stadium in the tournament (2022 FIFA World Cup in Qatar). Consider these options when you book hotels in Qatar. 
St. Regis Doha
St. Regis Doha is located in Doha West Bay, Doha, Qatar. It is considered one of the best hotels to grab the World Cup experience. This hotel is located in a scenic place on the Arabian Gulf. Therefore you can observe panoramic views as well.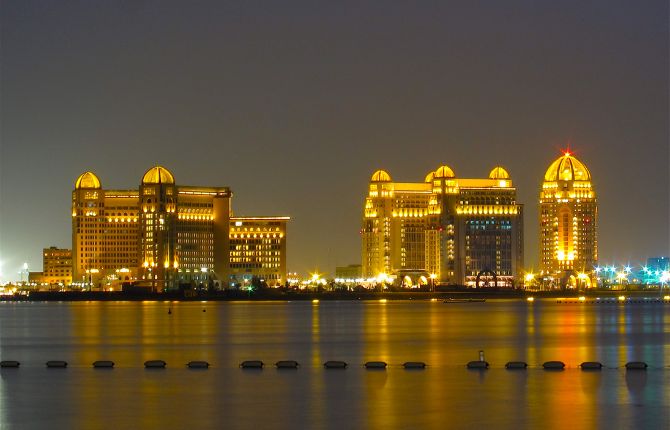 On the other hand, St. Regis Doha promises you a perfect luxury experience with all the facilities. Whether you are a sports lover, foodie, beach lover, spa lover, or whatever St. Regis Doha offers you, everything.
Dusit Doha
Dusit Doha is a five-star hotel located in the heart of West Bay (Diplomatic Area, West Bay, Doha, Qatar).
As this hotel is close to several stadiums, it is considered one of the best hotels to stay in during Qatar's 2022 FIFA World Cup. Not only stadiums, but it is also close to shops, shopping malls, and restaurants. 
Aside from that, the hotel features scenic views, a relaxing environment, luxury spa treatments, a rooftop pool, restaurants, and a fitness center. 
Millennium Plaza Doha 
Millennium Plaza Doha is also a good option for football fans. It is located near the stadiums and all the other facilities in the city.
Mainly, it features luxury facilities in rooms, three restaurants onsite, a well-equipped fitness center, a relaxing onsite spa, and many other facilities. And most importantly, it has won the TripAdvisor Certificate of Excellence.