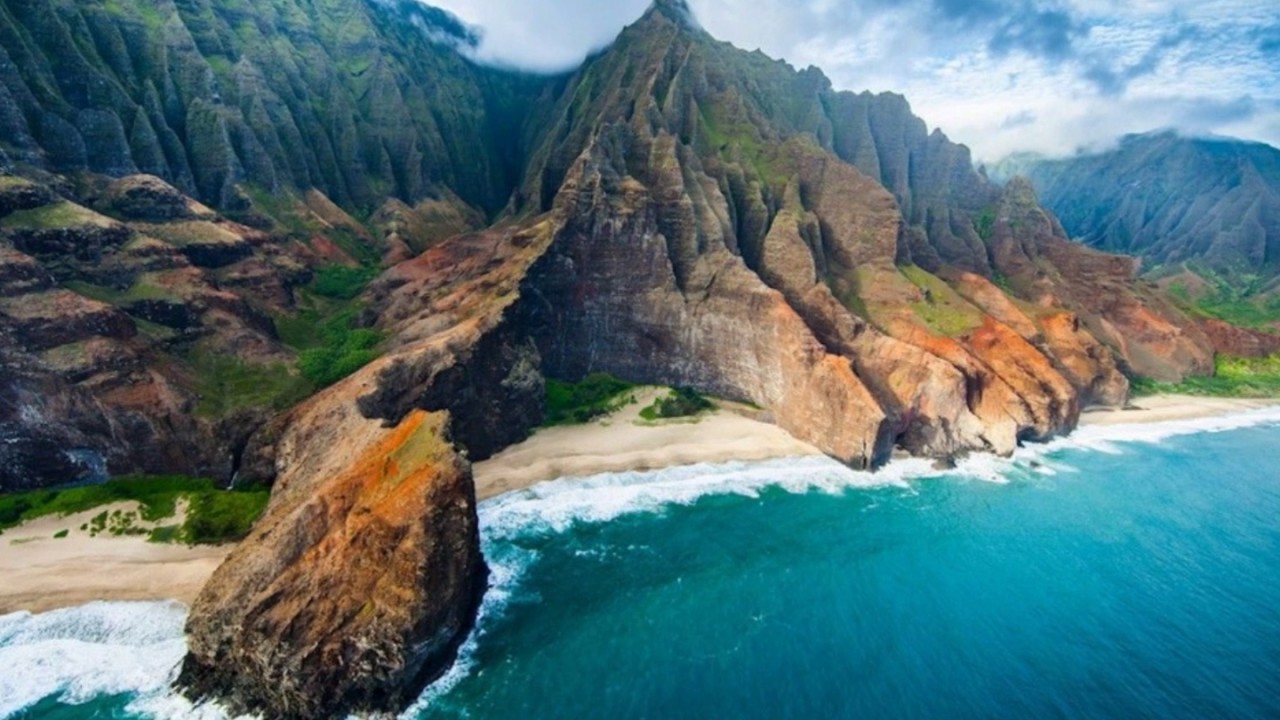 This is for the travelers who love beaches. Actually, walking on the white sand with touching the salty wind is completely a different feeling. There are plenty of travelers who are crazy to travel and discover beaches around the world. Living with beach and sea is a kind of beautiful addiction for any traveler's life. So, here are the 5 best beaches in the world for 2020 according to the TravelAdvo fans choice.  
Honopu Beach, Kauai, Hawaii : 5 best beaches in the world for 2020

Do you remember the beach locations of King Kong, Six days, Seven Nights and Raiders of the Lost Ark? That is exactly the Honopu Beach, Hawaii which is also called as Cathedral Beach, Honopu. Although it's quite difficult to reach, you must see the beauty of it in your life. For starters, it's not accessible except by water, so to get there, you must swim from an offshore boat, or from neighboring Kalalau Beach (a quarter-mile swim).
El Nido ,Palawan,Philiphines
Do you love white sand beaches?, Then El Nido is the best place in the world with 50 white sand beaches. It's difficult to select one of those because, all are set around dramatic limestone formations and boast the finest and whitest sand you'll ever see. The colour of water is almost same with Caribbean Sea in comparison. And you can see marvelous sun set views for sure.   
Sunset Beach, Oahu, Hawaii

This is an amazing place where you can surf even in winter and do snorkeling in summer. Because, it gives big surfing waves in winter and becomes calm as a lake in summer for snorkeling. After all, the name itself says the beauty of watching sunset in Oahu, Hawaii
Lindquist Beach, St. Thomas
Do you want to have a nice beach party, then this is the best place in the world. As a part of Smith Bay Park, here you can enjoy, swim with your whole family. Because, this white-sand beach has shallow, calm turquoise water ideal for everyone in the family.
Horseshoe Bay, Bermuda
Heavenly made rock formation, soft, pink sand and shallow water. Yes, you can find this entire natural package in Horseshoe Bay Bermuda. Shallow water content is perfect for young kids.