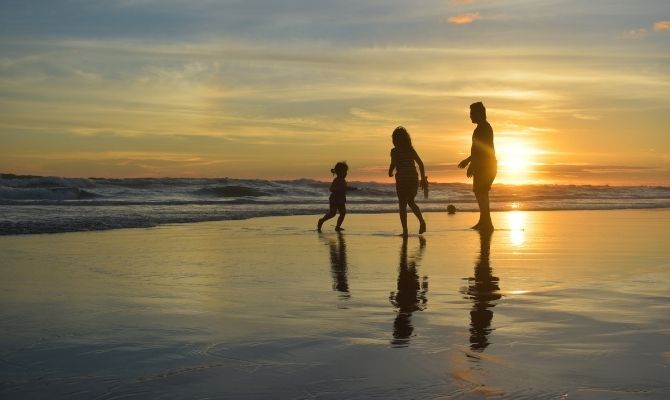 Tel Aviv, like some of the other coastal regions in Israel, is known for its beautiful beaches packed with people of all ages and cultures loving the sand and coastline, playing seaside sports, skydiving, and just whatever their spirits longing, so if you're ever stuck for things to do in Tel Aviv, going to the beach can be a great choice. Here's a rundown of the best beaches in Tel Aviv, Israel. 
Best Beaches In Tel Aviv
1. Givat Aliya Beach 
This beach, which is the southern end of Old Jaffa and near Bat Yam, can be reached by a couple of dozen stairs. It attracts a diverse mixture of people and teenagers on workday and couples with kids on weekends.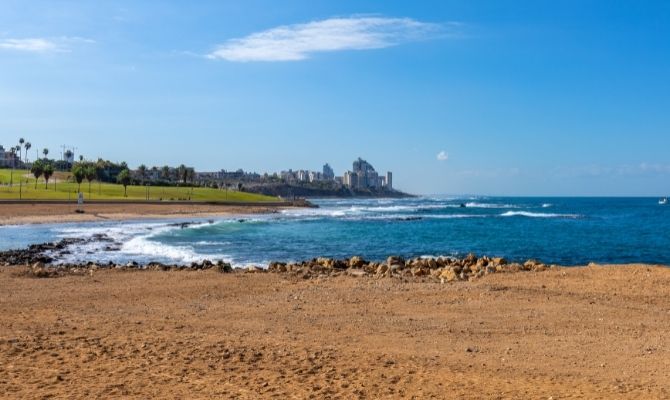 With elegant archways and sandy beaches, the walkway is simply stunning. For the more athletic, there is a volleyball field on the beach.
Click here to read about the best beaches in Thailand. 
2. Best Beaches In Tel Aviv: Banana Beach, Tel Aviv
This is among the most relaxed and scenic beaches, surrounded by short hills on the southern end, making it a perfect place for photos. Tel Aviv appears to be flawless from the beach, and one can confidently assert that it is one of Israel's best-kept treasures.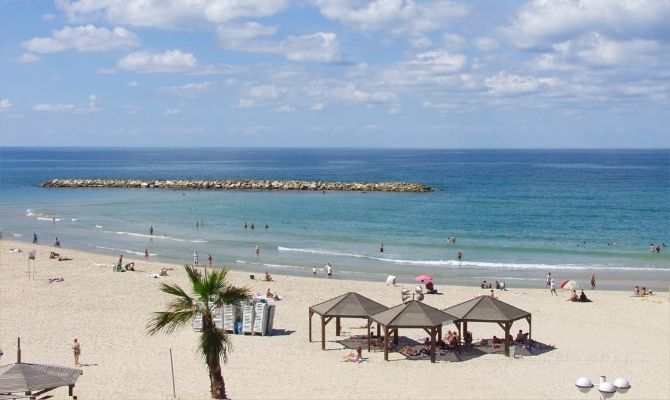 The beach does not have a large number of visitors or amenities. There are only a few lifeguards on duty, some water sports, and plenty of peace.
3. Jerusalem Beach
From the promenade, Jerusalem Beach is easily accessible. It is positioned just in front of the beachfront hotel Tel Aviv, and because it has wave barriers, this is among the greatest beaches in town for swimming in a safe setting. It's also a famous market hangout.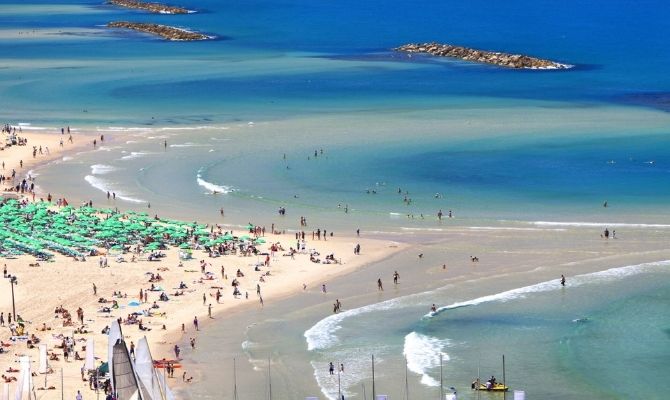 The exercise center, lifeguards, and supervisory team on duty, showers, and lockers are all extras that will make your stay even better.
4. Best Beaches In Tel Aviv: Metzitzim Beach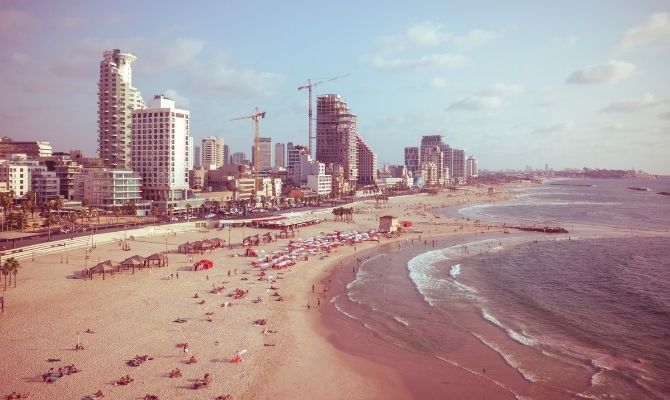 Metzitzim Beach is likely to be the first pick if you're searching for a family-friendly seaside. The tranquil waters are ideal for young kids, and there are facilities, saunas, dressing rooms, and a food shop on site. The Tel Aviv Port's restaurants and stores are just a stone's throw away.
5. Trumpeldor Beach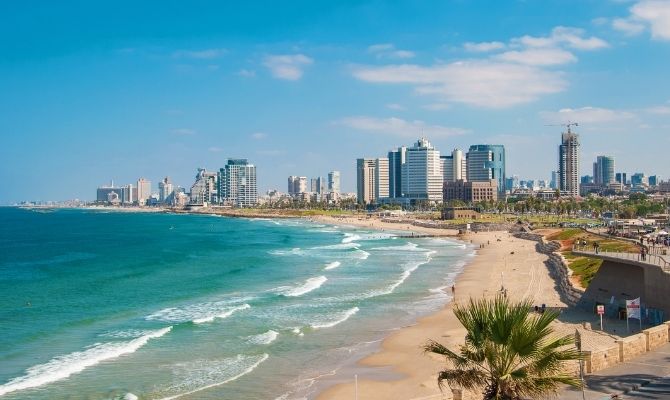 This gorgeous beach, located near Trumpeldor Street, seems to have a wonderfully relaxing ambiance. Because there are no support services, you must bring your personal towel and refreshments – but please remember that the adjacent beaches are well-equipped.
6. Bograshov Beach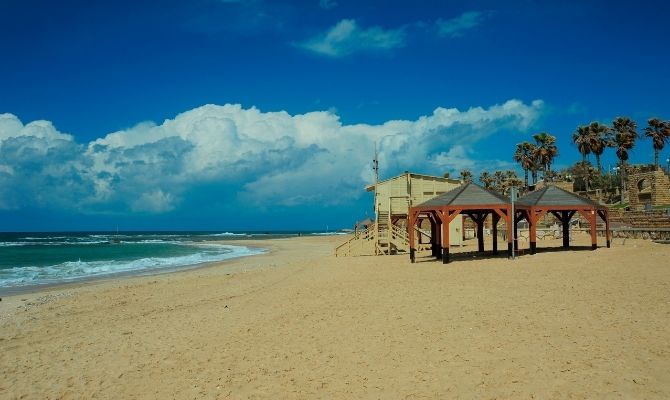 The beautiful buildings would help you identify Bograshov Beach. It's among the city's busiest beaches, particularly on Sundays.  So, if you need to get a sense of what the city is like, make a point of visiting. Many great shops and restaurants are located along the beach.
7. Tel Baruch beach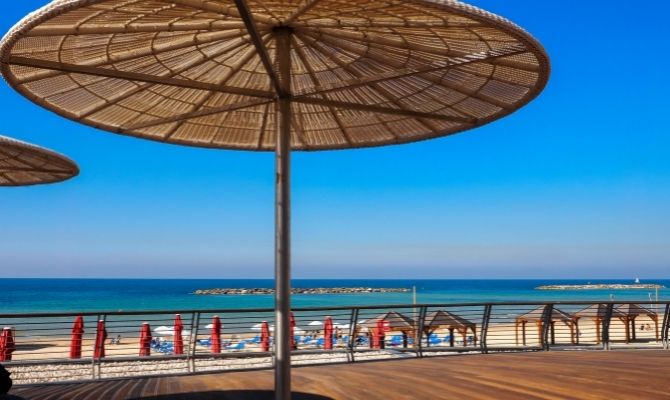 Tel Baruch Beach is a great place to spend a day with loved ones. It is a prominent beach and a major tourist destination because of the gleaming multi-colored corals that sit empty near the coast. The pristine waters close to the beach are home to a varied array of aquatic species.
Best Beaches In Tel Aviv
Givat Aliya Beach 

Banana Beach, Tel Aviv

Jerusalem Beach

Metzitzim Beach

Trumpeldor Beach

Bograshov Beach

Tel Baruch beach