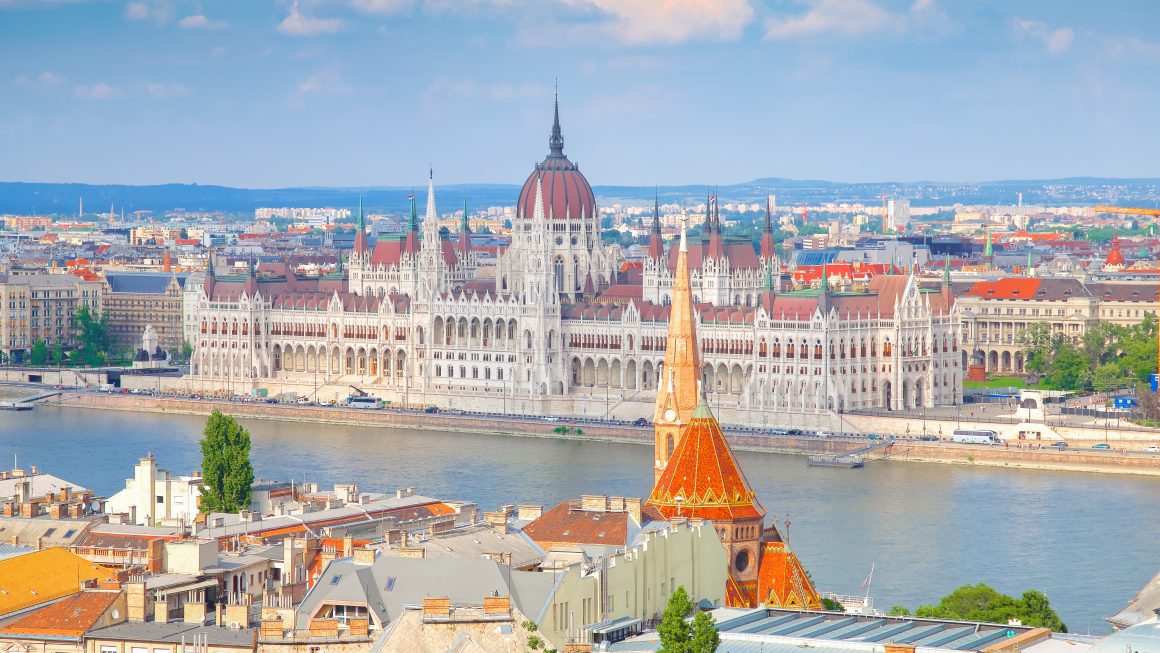 Budapest as the Most Affordable Destination in Europe
Budapest can be called the Paris of East Europe. Its beautiful architecture, monuments of the communist ruling era and unique walking streets will make your tour awesome. On the other hand, one thing that makes Budapest so dynamic is its mix of Western and Eastern Europe. 
The city is still transitioning, so more and more young Hungarians are breathing new and youthful life into this great city.
And most importantly, Budapest is a very affordable destination for budget travelers and here are the Best Places to Travel in Budapest Hungary. (Most affordable destination in Europe)
Best Time to Travel Budapest Hungary: Most Affordable Destination in Europe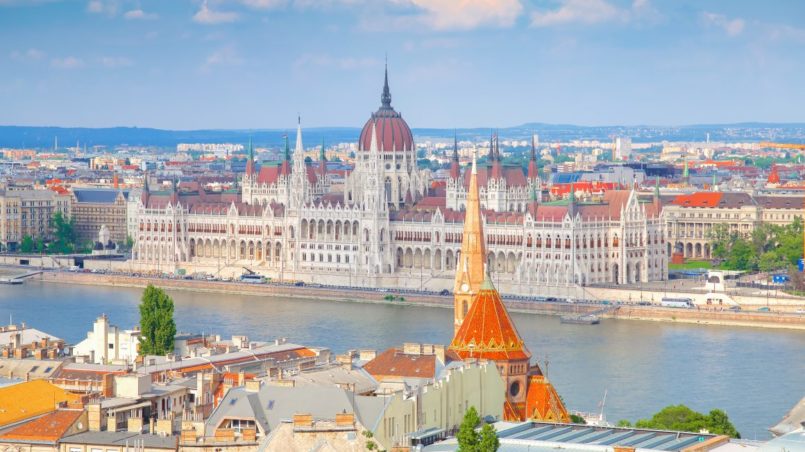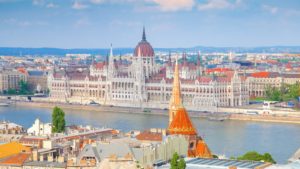 Spring and Fall both tend to be nice. In fact, September and into October have average temperatures in the low 70s. April and May both tend to be nice with temperatures in the mid-60s.
Summers are always nice with temperatures averaging in the high 60s to low 70s. But, there are a handful of days in the 90s. On the other hand, the thing is that summer is obviously high time for tourism. However, you shouldn't worry about it as Budapest doesn't get overrun with tourists. So, summer is still a great time to visit.
In winter, Budapest is very cold. December average high temperatures hover around freezing and nighttime lows are in the single digits. And it's gloomy and snowy, so this might not be the best time to visit. But still, it has been selected on the top of the list of Best Places to Visit in December. Of course, it offers you a cold festive and glamour surrounding in December.  
Best and Worse in Budapest Hungary
Best
Danube River: The banks of the Danube are listed as a UNESCO World Heritage site. So, it's a joy to take a stroll along the Danube (especially at night when everything is lit up).
Castle Hill and Architecture: You'll love walking the streets while you're admiring Budapest's Art Noveau and other style buildings.
Night Life. Parties love Budapest.
Thermal Baths. Budapest is world-famous for its natural thermal baths. And they've been attracting visitors since the Roman times. They're still a popular draw for both tourists and locals alike.
Worse
The Language Ain't Easy. Hungarian is a tough language and while the alphabet looks similar to English, the letters are pronounced much differently so don't expect to read many signs or menus.
Crooked Taxi Drivers. Taxi drivers have a reputation for ripping off tourists so beware when using taxis. Always use real taxis and insist they use the meter.
Scams and Pickpockets. There are a handful of common scams popular in Budapest. One scam is for a beautiful to invite tourists into a bar and ask them to buy her drinks. However, the drinks end up costing hundreds of dollars. Then the bouncers escort you to the ATM.
And of course, there are the usual pickpockets that you have to watch out for.
Best Places to Travel in Budapest Hungary
Danube Promenade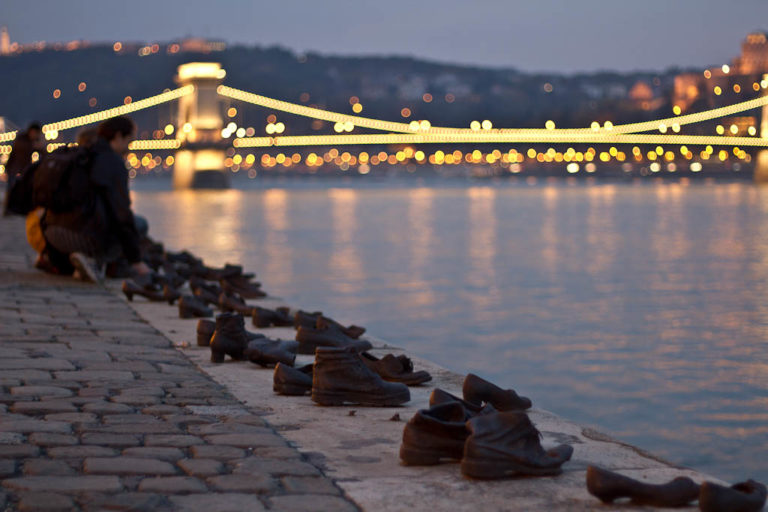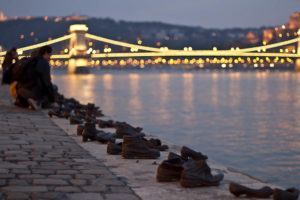 The banks of the Danube River are listed as a UNESCO World Heritage Site so you should spend some time visiting the Danube Promenade. It's also a great place to see many of Budapest's best sights. So, it is on the top of the list of Best Places to Travel in Budapest Hungary.

Great Market Hall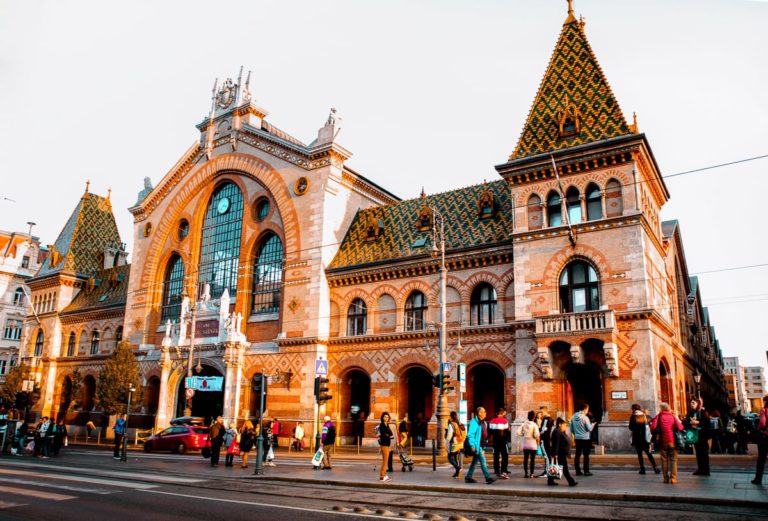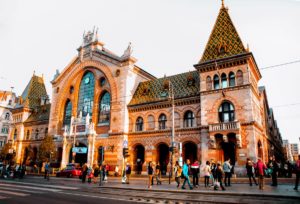 Built-in 1894, this massive indoor market draws a major crowd looking for fruits, vegetables, prepared foods, and random souvenirs. And it's a nice place to go for small bites and to look at the architecture of the hall. But, it is a bit of a tourist trap as the prices are a lot higher than what you'd find over on the Buda side of the city.
House of Terror
The House of Terror is a museum detailing Budapest's time under Nazi and communist rule. It's a very interesting museum and it's one of the city's most visited attractions. Especially it focuses on the secret police of both parties. It's housed in the secret police's former headquarters (which was also their torture site).
Great Synagogue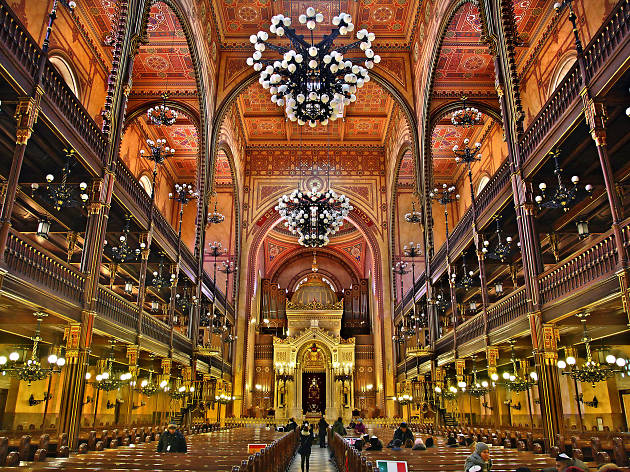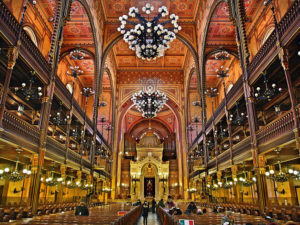 The Great Synagogue is not only a beautiful structure; it's also the world's second-largest synagogue.
Castle Hill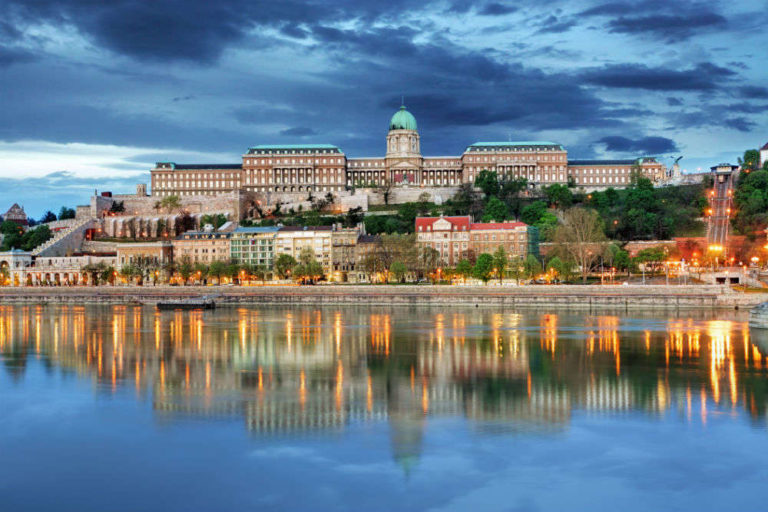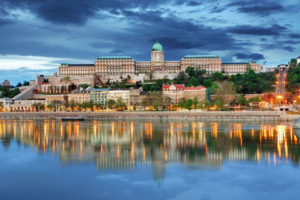 Perched above the city, Castle Hill is a must-visit neighborhood of Budapest. Some of the buildings date back to the 14th and 15th centuries. Set aside a day to discover its winding cobble stone street. You can visit the following attractions.
Trinity Square, Matthias Church (Mátyás templom), Fishermen's Bastion (Halászbástya), and Buda Castle.
Hungarian Parliament
This iconic building is the largest building in Hungary. And it is the third-largest parliament in the world. It's a treat to admire from the outside but you can also admire the inside by taking one of the daily tours explained in English.
City Park
City Park is where people of Budapest go to escape the city (The place where available Széchenyi Baths). In this 302 acres park, you'll also find a zoo and a replica Transylvanian Vajdahunyad Castle. It's a fun place to explore a nice day.
Heroes' Square
The largest square in Hungary and it also marks the entrance of City Park so you're sure to come across this monument.
Memento Park
The communist loved building statues and monuments. So, Budapest was full of them during their years behind the Iron Curtain. Once communism in Budapest ended the people tore down almost all these statues and put them in a park in the outskirts of town. Now it's a fun place to go visit and get selfies with Stalin.
Hungarian State Opera House
This neo-Renaissance opera house is one of the finest in the world. Better yet, you can actually score some cheap tickets to see an opera if you're into that.
Saint Stephen's Basilica (St. István's Basilica)
Not only is Saint Stephen's Basilica the largest church in Budapest but it also contains St. Stephen's mummified right hand. Possibly more impressive are the views from the top of the church as it also offers the highest 360-degree views of the city.
Margaret Island
This 2.5km long island in the middle of the Danube is a nice landscaped park and it's a popular recreation spot.
Andrássy Út (Andrássy Avenue)
This grand tree-lined boulevard runs through Budapest is a UNESCO Heritage Site and is best explored on foot. It connects the Opera House and City Park.
Ecseri Flea Market
This is one of the biggest flea markets in Central Europe. And it sells just about everything you can imagine. It's a good place to pick up a unique souvenir. It is located about 40 minutes outside the city but it is easily reached via public transportation.