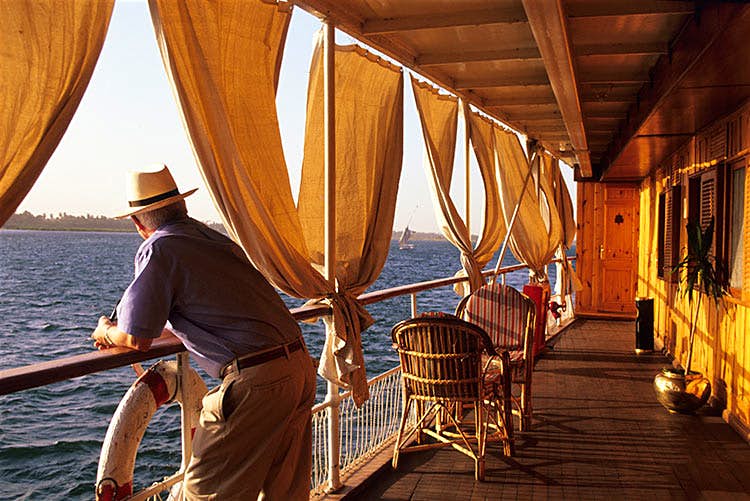 People define solo traveling in different ways. But people who travel alone are solo travelers by choice rather than by necessity. And the solo travel isn't just a default setting because you're single, nor is it a pursuit chased solely by digital nomads or lifelong wanderers. So, the concept of solo travel is for those who have endless travel goals and are hungry for exposure to new places and new cultures. (Best Adventure Cruises for Solo Travelers)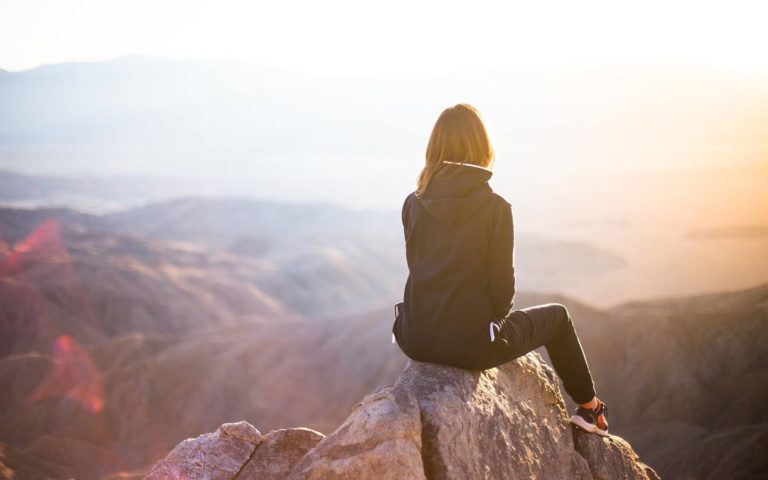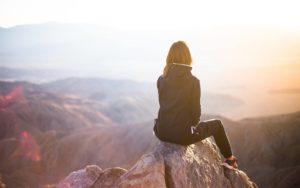 And on the other hand, solo traveling is advantageous as they don't want to wait for a meaningful relationship before booking a plane ticket. And also, normally, solo travelers are not waiting for the perfect travel companion or the perfect jet-setting moment.
They select their destinations based solely on where we want to go and then booking without waiting for anyone else's approval.  
Taking an adventure cruise is also worth a solo traveler to get new experiences. So, here are the great options for a solo traveler to get an adventure cruise in 2020.
Original Travel's Ply the Nile River and the Red Sea Cruise: Best Adventure Cruises for Solo Travelers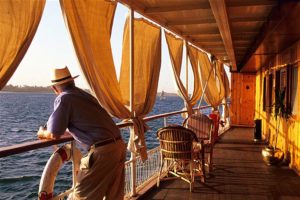 This cruise normally starts from Cairo and takes for 12 days. It starts by visiting one of the Seven Wonders of the World: The pyramids of Giza. Then it takes a one-hour flight to Aswan, where Original Travel participants then board the S.S. Sudan on the Nile. So, while enjoying the Nile River cruise, you can visit the old temples in Luxor and other monuments in Egypt.
Especially, there are plenty of things for solo travelers in this cruise plan. Diving in the Red Sea is on top of the list. As we all know red sea offers different types of coral and sea fauna and flora like scouting turtles, barracudas and dolphins.  
Crystal Symphony's Alaskan Discovery Cruise: Best Adventure Cruises for Solo Travelers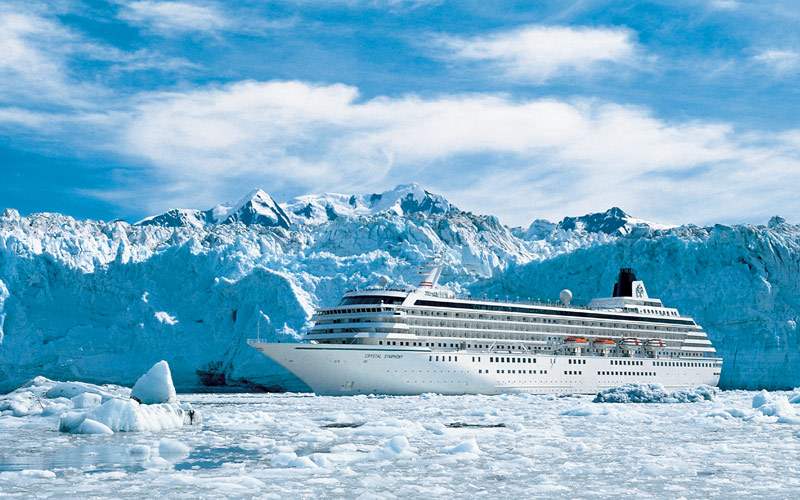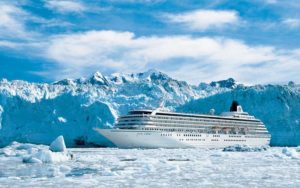 Starting from Vancouver, British Columbia, this cruise will take you around Alaska for 7 days. Within this amazing 7 days trip, you can discover Juneau, Skagway, and Ketchikan, Alaska. As a solo traveler, you can experience the Alaskan wilderness and canoeing in Alpine lake.
Also hiking in Skagway and sea kayaking in Juneau with glacier views. Specially, you can explore the Davidson Glacier while scouting whales, seals, fjords, and waterfalls.
Regent Seven Seas Cruises "Way of Emperors" Shanghai to Tokyo Cruise
Seven Seas Cruises are starting from Shanghai, China. You will venture along the East China Sea to Beijing before sailing the Yellow Sea to South Korea. Also, the Seven Seas facilitates you to travel Hiroshima, Kyoto, Nara Park, Kasuga Grand Shrine, Jeju, and South Korea's "Island of the Gods".
As a solo traveler, if you are looking for collecting adventurous experiences, you can get followings: Climbing to the summit of Mt. Sakurajima, one of the world's most active volcanoes during your Kagoshima stop.
REI Adventures' Discover Sri Lanka—Temples, Tea Trails, and Safaris Cruise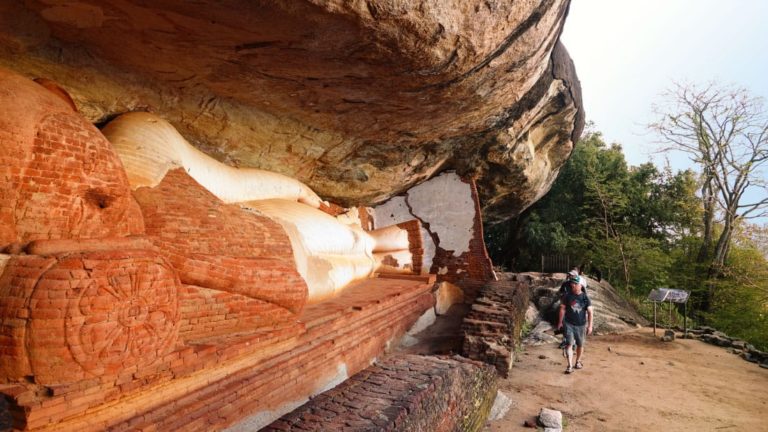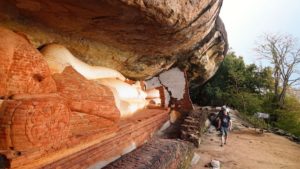 This 12 days exploration of Sri Lanka will bring you up-close and personal with wildlife and provides plenty of hiking and cycling opportunities. Of the many hiking sights, you'll trek the followings:  
Campbell's Lane Forest Reserve, Dumbara Valley, and Gal Oya National Park. You can also visit with elephants at Gal Oya Lake, and take a cooking class with the locals in Kandy town. And it should be mentioned that Sri Lanka is considered one of the best tropical destinations for solo travelers.

For adventurous solo travelers, there are amazing safari tours. Going on safari in Yala National Park, where travelers will track leopards and stay overnight in a safari lodge within the park.
Backroads' Venice to Croatia Ocean Cruise Bike Tour

For the solo traveler looking to see more of Europe, a multi-country itinerary Backroads' Venice to Croatia tour is a perfect fit. After ambling along the Venice canals, you'll sail to Croatia. And you can spend the day biking through the medieval town of Korčula and the Lumbarda wine region. Later in the trip, you'll head to Montenegro where you can hike the scenic Vrmac ridge along the Bay of Kotor.
Bahamas Paradise Cruise Line's Cruise and Stay Excursions
Bahamas Paradise Cruise Line is going out of its way to welcome solo travelers by waiving single-supplement fees altogether. Instead of charging a solo cruiser a double occupancy rate, Bahamas Paradise Cruise Line has ocean view rooms for one and hosts a welcome reception specifically for solo travelers on their cruises.
Their cruise and stay trips will take you from Palm Beach, Florida to Grand Bahama Island, where you'll stay for either two or four nights before returning to Florida. (Florida travel tip: Best Florida springs camping)

Celebrity Cruises' Galapagos Outer Loop and Machu Picchu
Machu Picchu is a bucket-list trip for so many adventure travelers, and you don't need to wait for a traveling entourage to make it happen. Specially, you'll explore Quito, Ecuador, and the Galapagos Outer Loop on your way to Peru.
The Galapagos are a treasure trove of adventure: You'll visit Fernandina Island, with its black lava rocks and iguanas, Floreana Island with sea turtle nests, and Isabela Island, where you may see flamingos. This is all before your four days spent exploring Lima, the Sacred Valley, and Machu Picchu.
Original Travel's Antarctica in a Nutshell Cruise
This is another cruise for those looking to hit multiple continents in one solo adventure. After two days exploring Buenos Aires, you'll fly to the southernmost city on the planet: Ushuaia. You'll then pass Tierra del Fuego along the Drake Passage before four days of exploring the South Shetland Islands and the Antarctic Peninsula.
These Antarctic exploration days are all about capitalizing on the long stretches of daylight while taking in glaciers and penguin colonies.
Especially, as a solo traveler, you can't miss the camping on the ice for a night in Antarctica. Original Travel takes care of the camping logistics for you, saying "Wrapped up warm against the elements you will have the chance to build a snowman under the midnight sun and snap away taking photos in the fabled 'golden hour' light that lasts all night long."
Best Adventure Cruises for Solo Travelers