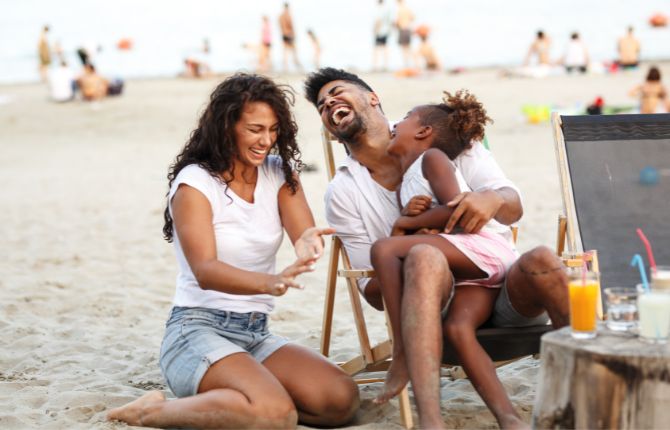 Are you planning a tour to Miami, Florida?? You may be looking for the best time to visit Miami. This article will help you with that.
Miami is a city in Florida that gets UV rays 249 days per year. And the best time to visit Miami is between mid-February and the end of May. If you are looking for the best month to visit Miami, obviously it is April which features the most fantastic weather.
Read the information below to know more about Miami's seasons and weather.
Best Month to Visit Miami
If you're looking for warm and sunny weather, the best time to visit Miami is during spring (March through May). And the best month to visit Miami is April which features around 26°C temperature. And it never drops below 20°C.
April's fantabulous weather attracts thousands of visitors, especially during the Easter break. Therefore, the prices of airfare, hotel rooms, and tickets skyrocket.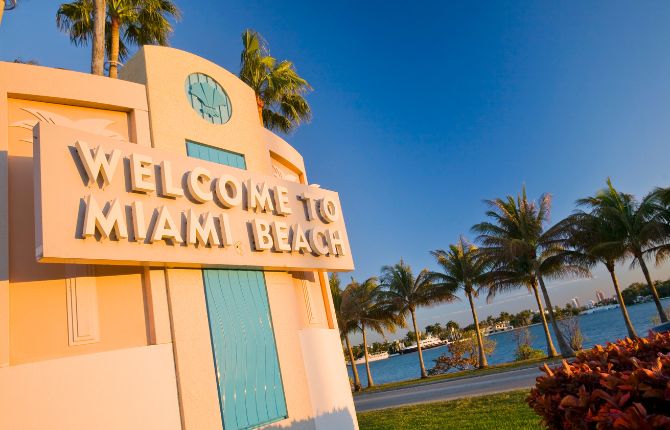 But, it is still worth visiting in April to enjoy Miami's endless blue skies, cool breeze, perfectly warm temperatures, warm waters, beach parties, and many other fun events. So, do not forget to bring your sunblock, swimsuit, and a hat.
During the month of April, you can take in the art scene in Wynwood, with a flurry of fashion shows and music. There's even a dog and car show, so if you're into art, parties, and festivals, visit Miami on weekends in April.
Spring temperatures are perfect for sunbathing on the beach, drinking cocktails on rooftops, or catching a Miami Open game. And also, Miami Music Week is the epicenter of spring break and attracts thousands of neon-clad revelers.
May is a good option if you are looking for a budget-friendly month as the prices drop when tourists leave. May also features high temperatures making it a suitable time to enjoy all water activities with your family.
While September through November is generally the wettest time of the year, temperatures drop to more moderate levels. By mid-October, the average temperature is about 80 degrees, but the humidity is still heavy.
Remember to avoid the hurricane season, which runs from mid-August to mid-October, when temperatures are at their highest.
March is also a great time to visit. Early March brings the Miami Film Festival, a great way to escape the heat and watch some fantastic films.
Best Time of Year to Visit Miami
The best time to visit Miami depends on your interests. However, mid-February and the end of May is the best time to visit Miami.
As mentioned earlier, the spring or high season (March through May) attracts thousands of visitors to enjoy its fantastic weather. But, spring break is too crowded, especially on the most popular beaches in Miami.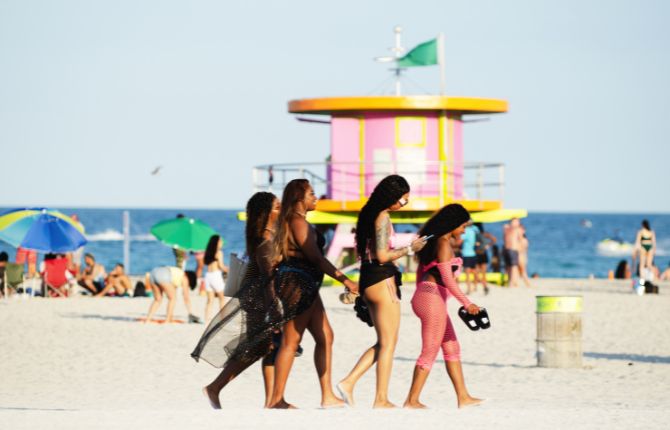 If you are looking for a relaxing beach vacation, try to avoid the spring break. Also, prices are too high during this season. But, spring break hosts tons of festivals, competitions, and parties. If you are a party person, this is the ideal time.
Travelers planning your Maimi tour during spring will surely book your accommodation and other tickets in advance.
Of course. Spring is beautiful and features optimum temperatures (not too hot and not too humid) to enjoy the beaches, parties, festivals, concerts, and art exhibitions. On the other hand, there's a zero chance for raining. And there's no risk of pesky insects.
If you can wait until May, you can take advantage of the late spring weather, when temperatures are moderate, and the humidity is low. And prices also drop.
The weather in Miami is tropical, and temperatures are warm all year round. Daily highs are still around 21 degrees Celsius. Temperatures can reach up to 33 degrees Celsius in July, but a lot of that is due to the humid weather of the Caribbean.
The Winter months (December and Early February) are the driest in Miami. So, it is also considered a high season.
Best Time to Visit Miami
Cheapest Time to Visit Miami
If you're looking for the cheapest time to visit Miami, fall is the time to go. Miami is a popular destination, but you can also get a great deal on airfare during this season.
The cheapest time to fly to Miami is usually mid-late September through November. The city's airports can help you find the best flights for lower prices for your trip. If you are ok with a rainy and windy climate, plan the trip in Fall.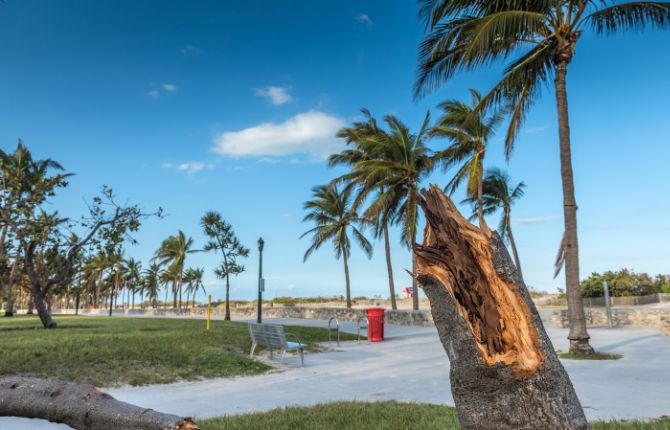 The beaches and other places in Miami are vacant during this season. Also, you can enjoy the best prices at restaurants, hotels, shopping malls, and other areas.
In addition, summertime is an excellent time to get a great deal on flights to Miami. But, spring and early summer are the most expensive times to visit Miami. The cheapest time to visit is late summer.
July and August: The hottest months of the year in Miami are July and August. These months are also the best time to book your hotel and flights. However, make sure to book at least three months in advance because these months are known for hurricane activity.
In addition to being extremely hot, the temperature in August is also sea turtle nesting season. Because of this, you'll have to book hotels at least three to four months in advance.
Miami has many Caribbean immigrant communities, and you can see this in historic neighborhoods like Little Havana. You can also check out the city's cultural attractions like museums and art galleries. The Wynwood Walls are a great place to check out some of the city's murals.
Worst Time to Visit Miami
When is the Worst Time to Visit Miami? June through October is the worst time to visit Miami. As the hurricane season is from mid-August through mid-October, you have to expect intense storms.
During cooler months, you'll find the weather much more pleasant and lower prices. The weather in Miami is also relatively mild, and there are fewer tourists, so you're less likely to be bothered by the heat.
Summer (June through August) is generally the hottest time to visit Miami, with temperatures in the mid-80s and high humidity making it feel even hotter. This season is relatively quiet, but hurricane season will still impact Miami.
In the summer months, it's still possible to catch some bargains.
The most popular time to visit Miami is during the winter, but you'll find it's still worth visiting in any season.
While winter is still the best time to visit Miami, it's also one of the busiest seasons.
Spring is another great time to visit; temperatures are higher, and you'll have less chance of catching a hurricane. The beaches are also very popular during these months, so you may want to book your accommodation early to avoid the crowds.
Weather in Miami
The Weather in Miami is characterized by a wide range of seasonal temperature extremes. Miami experiences more thunderstorms than most other US cities, with lightning on average eight times a day.
Occasionally, the storms can be severe, producing large hail and damaging straight-line winds. Waterspouts can also occur. While violent tornadoes are rare in Florida, climate change events like El Nino and La Nina can affect Miami's weather patterns.
The average temperature in Miami is 72 degF in January and 76 to 89degF in August. In August, the water temperature usually reaches an average of 85degF. From December to April, the temperature remains below 80degF.
During the warmest months, temperatures can reach ninety degrees. The coldest month is December, with average temperatures between 67 and 76degF. Miami is known to experience hurricanes during this time.
Although the temperatures in Miami do not typically reach 100 degrees, the average December temperature is 77degF. Nighttime temperatures remain above 70 degF, and the water temperature is 74 degrees.
The average day is sunny throughout the month, with less than 30 percent cloud cover. On average, Miami has ten hours and forty minutes of daylight. During January, the sun is brightest for 66 hours a day, while it is dimmer during the rest of the month.
Temperatures in Miami fluctuate from warm to hot during November. On average, the temperature is in the mid-twenties, but on rare occasions, it drops below sixty degrees.
Morning lows typically fall into the mid-seventies, while afternoon lows reach 39 degF. On four evenings, the temperature drops below 50 degF.
Winter in Miami – (December through February)
Those of you who have never visited Miami may wonder how to prepare for winter here. Unlike the rest of the country, Miami doesn't have a typical winter. Actually, it is the driest season.
The last time it got below freezing was December 25, 1989, and it only snowed once on January 19, 1977. There was no accumulation, and the snow melted before sunrise. If you are planning a winter trip to Miami, here are some things to remember.
The weather in Miami is generally pleasant throughout the winter. Temperatures rarely drop below 40 degrees and are enjoyable for sightseeing.
Temperatures remain between 65 degrees Fahrenheit and eighteen degrees Celsius throughout the winter, with the low being only 62 degrees Fahrenheit in mid-January. The highest temperature recorded in August is 79 to 90 degrees.
The weather is generally comfortable throughout the year in Miami, with temperatures ranging from 62 degrees in January to over 76 degrees in August.
For more culture and nature, visit the Night Garden. This Miami botanical garden is beautiful year-round but becomes even more stunning during Christmas in Miami. The dandelion flower fields are lovely during the winter months.
Winter in Miami is the perfect time to take advantage of the city's abundant natural beauty. And, for those who love music, the Miami Marathon attracts more visitors and is an excellent opportunity to listen to the late composer's music.
Best Time to Visit Miami
Spring in Miami (March, April, and May)
Spring in Miami has just what you're looking for. The weather in Miami is perfect for all kinds of springtime activities, including the Ultra Music Festival. Miami hosts various cultural events during spring.
However, if you want to spend a relaxing spring weekend, booking your hotel in advance is essential. Miami's spring break is the most popular time to visit, so booking a hotel early is essential.
The temperature during spring fluctuates between 18°C to 26°C. And it never drops below 20°C. So, you can enjoy perfect beach time, parties, festivals, and unlimited celebrations.
The rain and snow in Miami have a distinct pattern. Although the temperature rarely reaches above 80 degF (26°C), the chance of precipitation rises quickly over the spring and summer months.
From April to October, the chance of rain and snow is at its highest, while it's at its lowest in January. The rainfall is often mixed and intermittent, with highs in the afternoon being more moderate. A 'wet day' in Miami is defined as one with 0.04 inches or more of liquid equivalent.
If you're looking for some art, Miami's Wynwood Walls is the place to go. The outdoor gallery features murals by prominent graffiti artists, including Shepard Fairey, who designed Barack Obama's "Hope" poster.
Wynwood Walls is sure to impress regardless of what you're looking for during springtime in Miami. It's open to the public, and you'll have the opportunity to snap a picture or two while you're out.
Best Time to Visit Miami
Summer in Miami (June through August)
Summer in Miami is a season of warm temperatures and long days. The average high temperature is over 26°C, with high humidity of around 30 percent. So, this season is incredibly hot and humid. And also, it rains more than other months of the year.
Rainfall is relatively low, and there are few chances of tropical storms. Summer temperatures are also moderate, but you should know that mid-August is the beginning of hurricane season.
The month of July will see a higher rainfall average, with 4.6 to 7.2 inches expected.
If you're planning to visit Miami during the summer, you'll need to check the weather forecast. Warm, sunny days are ideal for swimming and other beach activities. Even though summer temperatures in Miami can be hot, the water remains pleasantly warm.
A high-quality pool will keep you cool, whether you're relaxing at the beach or swimming at the local water park. From late March through mid-May, you'll be able to enjoy the most enjoyable beach weather. Cloud cover can be problematic during this time, but you can always count on clear skies for swimming.
Fall in Miami (September through November)
If you are a Miami tourist, fall is the most budget-friendly time to visit the city. During this time, the temperature is cooling down (into the high 60s or low 70s), and cultural activities are rising.
In addition to enjoying the fall foliage, you can also enjoy the city's outdoor attractions and culinary delights. Since you have to expect hurricanes during the Fall season, many travelers avoid visiting Miami during this period. That's why the prices are low.
The average rainfall is shown below and is measured over 31 days. Each band represents the amount of rain accumulated around a particular day. In Miami, the average rainfall for the fall is decreasing rapidly.
Starting the season at 5.6 inches, it rarely falls below three inches and rarely exceeds 8.5 inches.
Miami's arts and culture scene kick into overdrive during the fall as outdoor fairs and festivals take over the city. The South Beach Seafood Festival, for instance, features top chefs and the bounty of the South Florida coast.
Music lovers can take in a three-day waterfront festival, the Miami Beach Pop Festival, featuring Chance the Rapper, Juanes, Daddy Yankee, Kygo, and more. As the weather continues to cool, Miami has more to do in the fall.
Best Time to Visit Miami