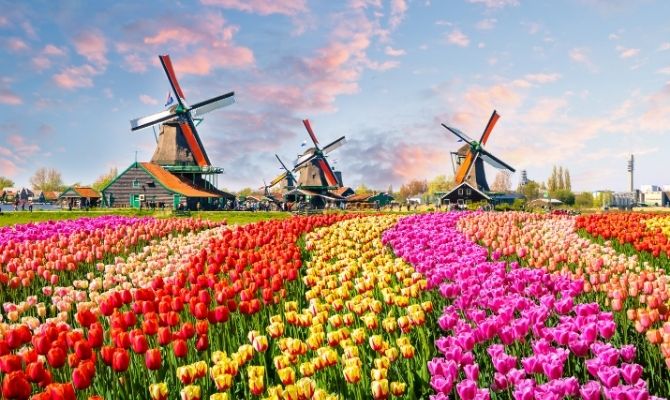 Welcome to Netherlands' capital Amsterdam. Filled with museums, historical attractions, flower gardens, canals, educational attractions, and beautiful streets, there are plenty of enjoyable things to do in Amsterdam. A'DAM Lookout, Dam Square, canal cruises, Amsterdam Museum, Anne Frank House, and Hortus Botanicus are some of the most highlighted tourist attractions in this wonderful city. Amsterdam is always ready to impress you with its culture, architecture, flowers, canals, museums, wonderful hotels, and many other things. So, are you ready to be impressed?
Here's the list of the best things to do in Amsterdam, Netherland.
Things to Do in Amsterdam
A'DAM Lookout
A'DAM Tower offers you the best aerial views of this stunning city. Climbing to its observation deck and seeing breathtaking views of the city is definitely the top thing to do in Amsterdam.
These 360-degree views of Amsterdam will surely be a turning point in your travel life. You can see the canal system, cruise ships, the historic city center, and many other special attractions in the city.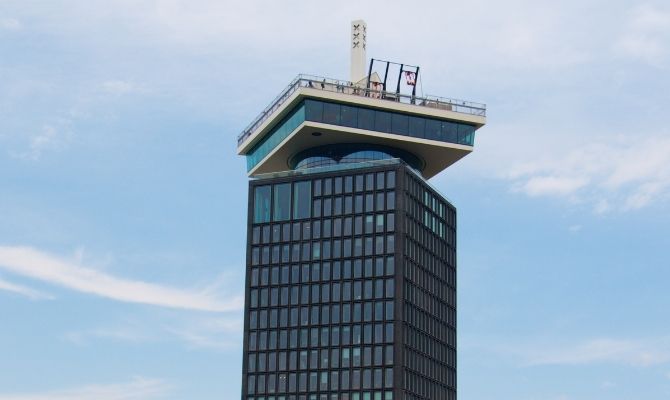 Also, you'll find an informative exhibit that explains Amsterdam's history and the points that you can see in the distance. 
If you are an adventure seeker, do not wait on the average observation deck. Try Over The Edge, the highest swing in Europe. It safely lets you swing over 100 meters above the land. 
So, start your journey from A'DAM Lookout. 
Address: Overhoeksplein 5, 1031 KS Amsterdam, Netherlands 
Amsterdam Museum
Amsterdam Museum or Amsterdams Historisch Museum offers you the best opportunity to study Amsterdam's history. Located in the old city orphanage, this museum was founded in 1926.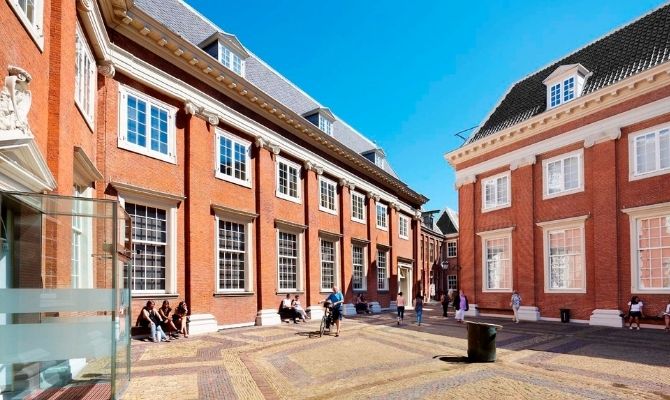 If you like to know the city's whole story, here's the ideal place. You will know a lot of interesting information like how Amsterdam became a trading city, the history of marijuana in the city, famous artists who lived there, etc.
Since it is located in a 16th-century building, it looks so historical as well.        
Address: Kalverstraat 92, 1012 PH Amsterdam, Netherlands
Dam Square
This is the city center in Amsterdam. 
Dam Square was built in the 13th century when a dam was built for the stunning Amstel River. So, this central square has been home to various entertaining things for so many years. 
You can see entertaining performances, markets, various events, live music, and many other fun things. Actually, this is the central meeting point for locals as well tourists.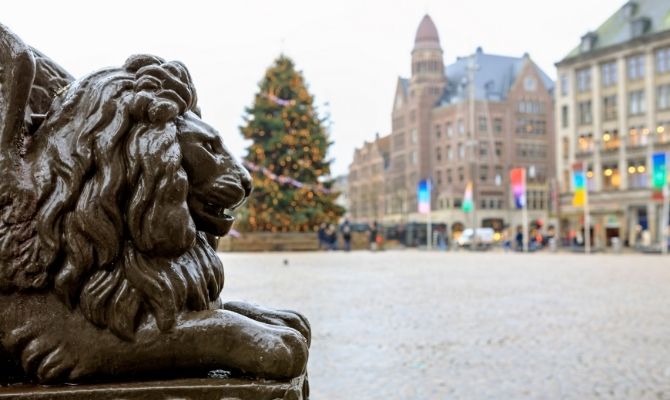 People gather at this place for planning tours, parties, dates, and other celebrations. So, it is always packed with people. Therefore, you can see delicious cafes, restaurants, bars, and street performers like fun things.  
Also, you can get lovely views of the royal palace from Dam Square.  
Click here to get the best Amsterdam Guide. 
Van Gogh Museum
Vincent Willem van Gogh was a famous Dutch painter who lived in the Netherlands. He created spectacular masterpieces like Starry Night and Sunflowers. And the specialty of his paintings is anyone can understand the meaning. They are simple and creative. That's why he is one of the best know artists of all time.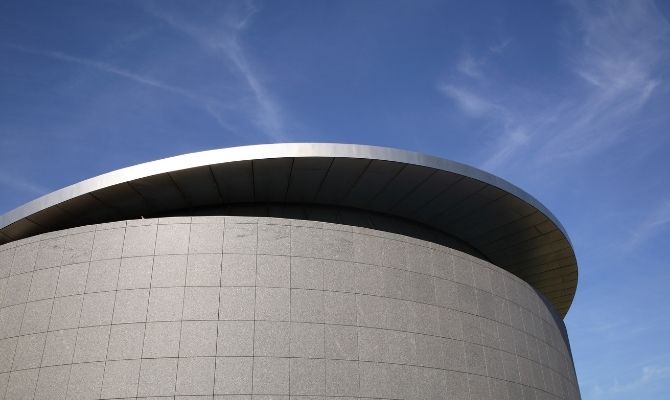 (Look at its architecture. It is so unique and creative)
The museum features the largest collection of Van Gogh's artworks. Also, it shows his life story. You may be surprised to hear that he committed suicide in 1890 due to a mental illness.    
So, whether you are an art lover or not, you should visit Van Gogh Museum to appreciate his wonderful artworks.
Address: Museumplein 6, 1071 DJ Amsterdam, Netherlands
Electric Ladyland
Electric Ladyland or Museum of Fluorescent Art is totally devoted to the artworks fluoresce under ultraviolet light. Are you excited?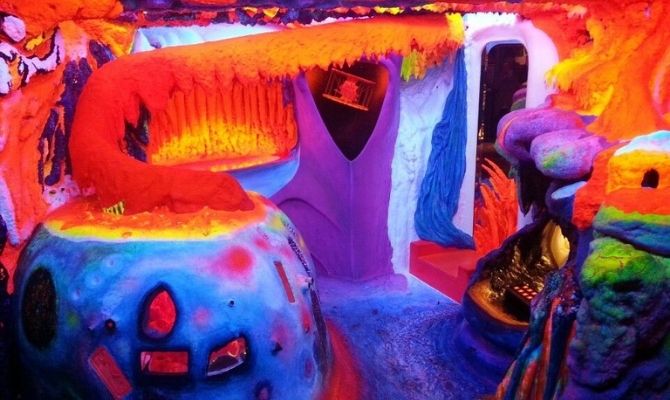 Opened in 1999, this museum is located in the Jordaan area of Amsterdam. And this world's first museum to devote to neon colors and the effects of fluorescent light. 
If you are a psychedelic art lover, Electric Ladyland offers you shocking creations from the start till the end. All of them are insanely bright, bold, and attractive. 
Address: Tweede Leliedwarsstraat 5, 1015 TB Amsterdam, Netherlands, Phone: +31-2-04-20-37-76