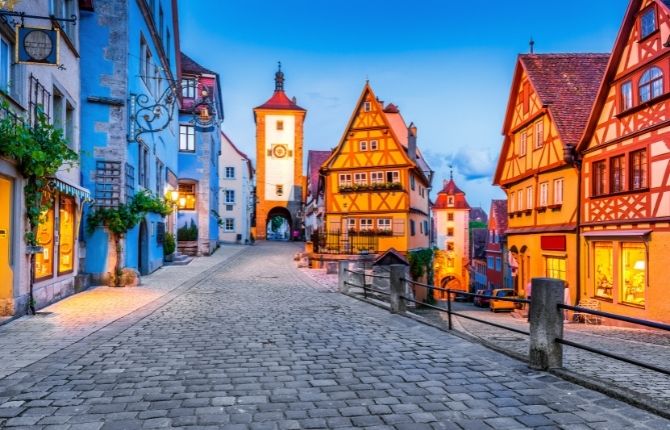 If you look at the European continent, you see that it comprises a mosaic of countries with their own culture, distinctive traits, and vast history. This rich amalgam of nations is what makes Europe such an appealing place to live.
Many countries are well-known for their rich history, culture, and strong economy, which is extraordinary for finding work.
Before we proceed to the list of best countries to live and work in Europe, you ought to know that these countries are all members of the E.U. (European Union) and have everything that you might be looking for from your expat region.
The free movement between these countries is a plus point for those who are interested in living and working abroad.
1. Germany
When one thinks of Germany, two stereotypical things about this country come to mind – punctuality and efficiency. That said, if you decide to come to Germany and work here, you will find it to be an organized and orderly experience.
The potential benefits of the stereotypical German efficiency include clean public areas, plenty of bureaucracy, and tidy parks. Furthermore, this country has the lowest percentage of youth unemployment partly because of the youth apprenticeship system.
This can be excellent news for expats who want to live and work in Germany. Besides, this country also has short working hours as compared to their strict neighboring countries. You will enjoy the strict no-working policy on the weekends, which makes this country great for families as well.
2. The Czech Republic
This European country has attracted many expats in the past, mainly due to its favorable financial climate. This country has a strong economy and transport network connected to Germany and Russia. There are also many investment opportunities in the country while making it incredibly easy to travel throughout Europe.
If you decide to move to the Czech Republic, you won't be spending much time traveling as there are loads of things to explore and experience in this country. Non-EU citizens require a work permit to gain employment and work in the Czech Republic.
3. The Netherlands
The Netherlands is one of the most popular European countries to work and live in. You will be surprised to know that nearly 21% of the country's population are expats, most living in Rotterdam and Amsterdam.
The Netherlands is an extremely liberal country with a high percentage of tolerance, making it an easy place to adjust to. You will be surprised to know that the majority of the people here speak English. So, if you are considering moving from the US to Europe, you won't have a hard time making friends.
Besides, the Netherlands has the lowest unemployment ratio and a 30% tax-free allowance for people coming in to work in this country, which makes it an attractive place to work and live.
4. Denmark
Also known as the happiest country in the world, Denmark has a great balance between work and family life, high education standards, and a thriving business climate. Besides, no matter where you reside in Denmark, you are always a thirty-minute drive away from a city or the beautiful Danish countryside.
You will also find a wide variety of job options in Denmark's countryside in all industries and sectors. Additionally, the working hours in this country tend to be shorter than in most European countries, allowing you to strike a perfect work-and-life balance.
You will be amazed to know that the workforce of Denmark has an equal ratio of men and women while all employees have full-time employment.
All of these aspects of Denmark make it a strong option for working expats who would like to live and work in Denmark.
5. Ireland
Despite its small size, Ireland has a lot of amazing things to offer, including diversity, artistic talent, rich culture, lush landscapes, and happy people. Ireland has also experienced an economic boom in the last few years, especially because many European companies moved their headquarters to Dublin.
Since the upturn in the city's economic improvement, the capital of Ireland has become increasingly popular with foreign expats. As a result, the demand for housing has skyrocketed. You might find the cost of living a tad bit pricey; however, the quality of life in Ireland remains excellent.
Besides, the culture, lifestyle, and people outweigh many of the potential difficulties of Irish life.
6. Portugal
You will find many advantages being offered in Portugal, such as a warm climate, sunny beaches surrounded by mountains, a low crime rate, free medication, and a relatively low cost of living. Education is well-developed here, and the residents can immensely benefit from tax exemptions.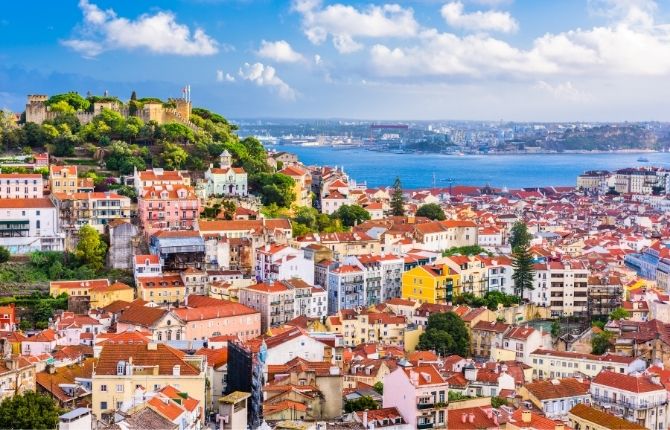 Unlike many other European destinations, working and living in Portugal is hardly a problem for expats who are looking to work and live in this country. In fact, you will be surprised to know that many expats escape to Portugal to escape the faster corporate culture of their own home countries.
Among the happy expats who decided to live and work in Portugal, you will find retirees and professionals who actually sacrificed higher wages for a higher quality of life. You can avail of the many job opportunities offered in Portugal, including I.T. (Information Technology), marketing, and other online tech jobs.
Another safe option for expats who are thinking of relocating to Portugal is working in the industries of real estate and tourism.
7. Belgium
This country is home to at least one million expats. Besides, 70% of the country's population speaks English, so language won't be an issue while living here. Furthermore, you will never lose sight of culture anywhere in Belgium.
There are vibrant theaters, impressive museums, and some of the most beautiful towns and cities that you can find on the European continent. Despite the fact that the unemployment rate rose during the pandemic in Belgium, it remains below the overall unemployment ratio in the E.U.
Nonetheless, this country hosts many international institutions and global companies, so it won't be hard to find a good job as Belgium has attracted many skilled workers. You will find freelancing and self-employment a common aspect in Belgium, especially in the popular city of Brussels, which has a rich culture of entrepreneurialism.