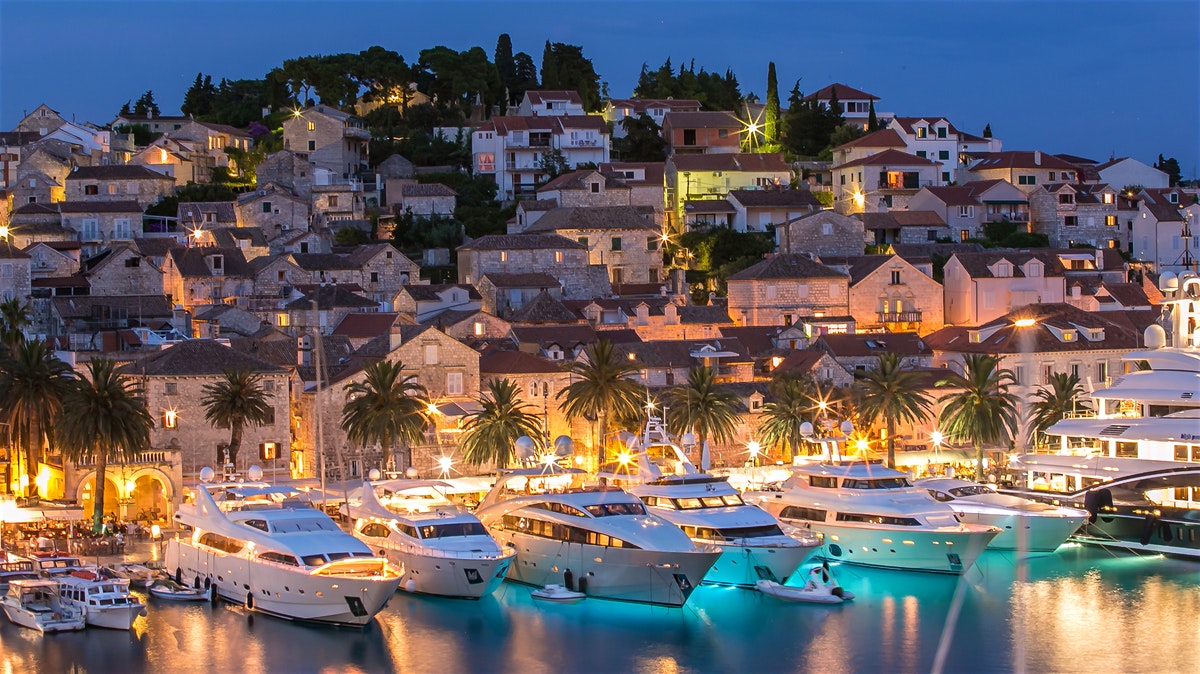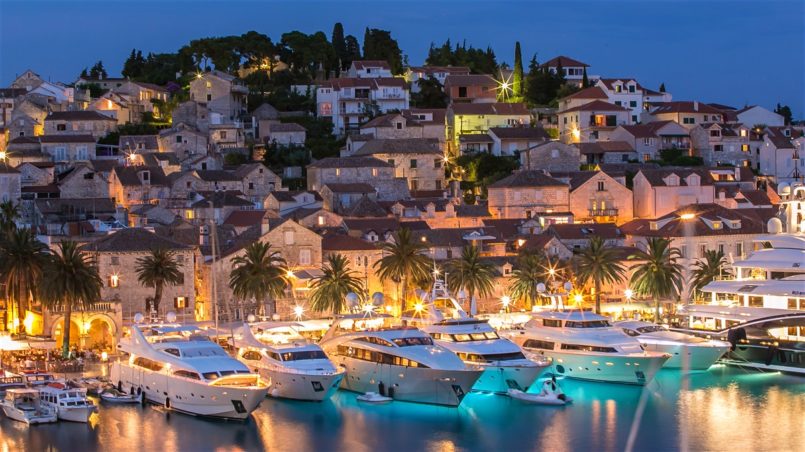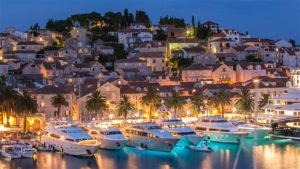 Hvar Town is Croatia's busiest town. It's amazingly fit for you to a great night life. The average tourist amount per day in the peak season is around 20,000. All of those travelers are attracted to this small bay town which made up with gothic palaces and 13th century walls. And also you can walk along the beautiful marble streets without any rush or traffic and take stunning views for your camera. So, travel Hvar Town Croatia will be an unforgettable one from Europe travel. 
On the other hand, if you are a beach fan, there are numerous beaches to walk, play and swim. And, Hvar considers as the party town in Croatia. So, if you are traveling to Croatia for a birthday, bride-to-be, anniversary or any other celebration, Hvar Town is the best destination.
All the infrastructures are there for a party climate like: best restaurants, hotels, foods and natural views. But keep in mind, check the rice rates as those prices can be fluctuated at peak times periods.
Following destinations are the top in Hvar recommended by travelers. So, add it to your travel Hvar Town Croatia.
Duovica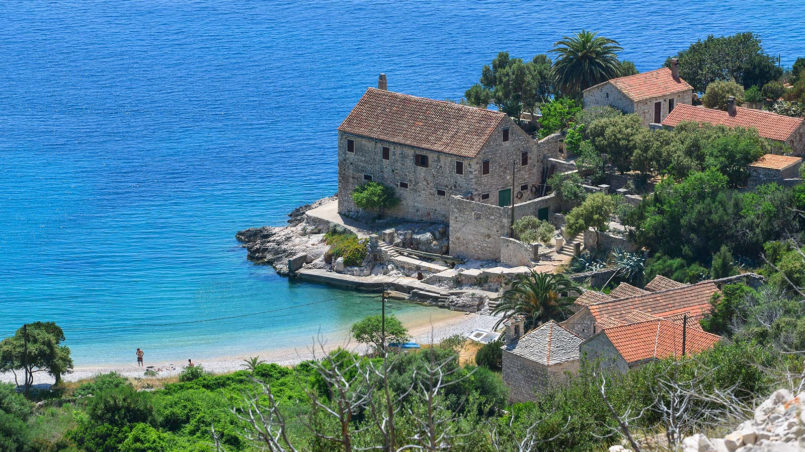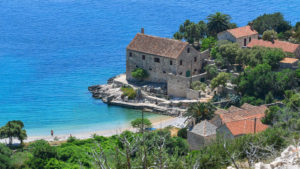 Duovica is one of the gorgeous and relaxing beaches in Hvar Town. You can walk along the beach and feel the fresh sea breeze. And there is some tiny cluster of stone houses and a couple of café bars alongside the beach. Duovica's white sand with the crystal blue water provides you surreal views for your camera. This heavenly place is suitable even for wedding, pre-wedding and any kind of photography sessions.
Fortcia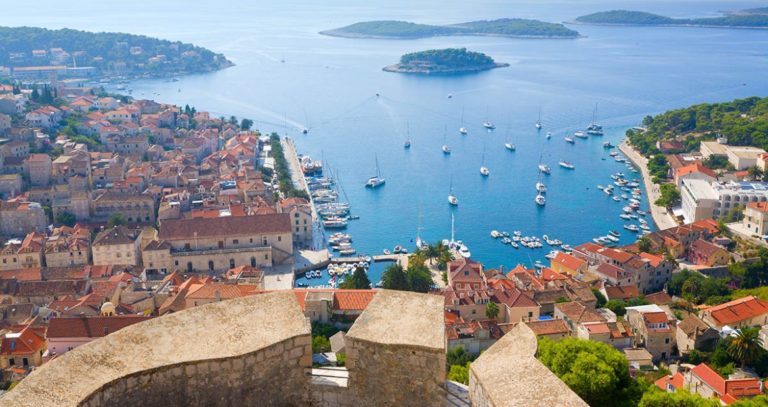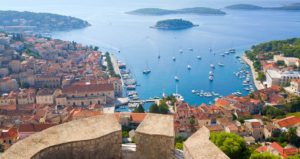 Fortcia is a fortress in Hvar Town which offers you a stunning view of the whole town with the sea line. It's an ancient medieval castle made up with Illyrian settlement dating from before 500 BC. The view from Fortcia offers you both scenes of Hvar Town and Pakleni Islands. Once you completed walking around the town, you can walk or drive a taxi towards the tree shaded hillside. In there, you may find the entrance to the fortress. From the top of the fortress, you can get a marvelous view.
When we focus about the history of this fortress, Byzantines and Venetians are the creators of it. In 6th century, Byzantines built a citadel and after, Venetians started the construction of the present fortress in 1278. When Turks attack Hvar, this fortress saved the lives of Hvar's population. Inside the Fortcia, there's a terrace cafe and a collection of ancient amphorae (A tall ancient Greek or Roman jug with two handles and a narrow neck).
Trg Sv Stjepana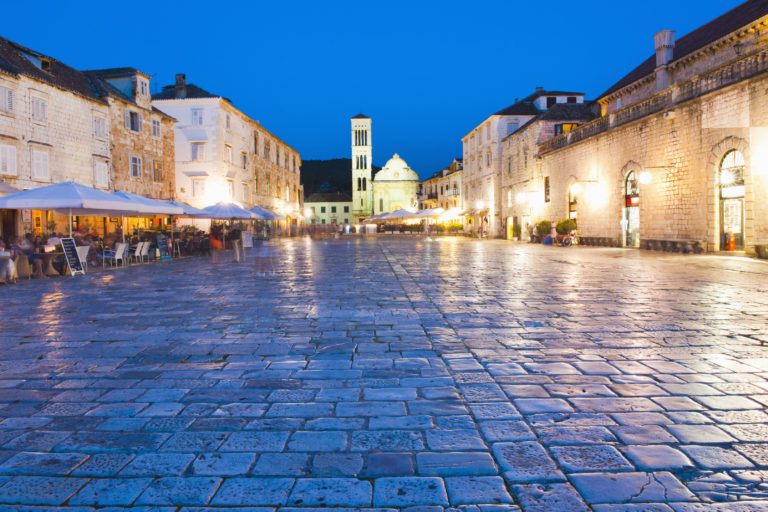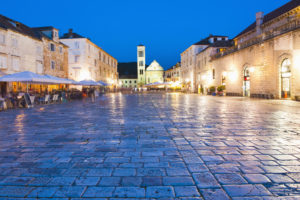 Trg Sv Stjepana is an impressive rectangular square stretching from the harbor to the cathedral. With a 4500 square meters area, the square considers as one of the oldest squares in Dalmatian region.
Arsenal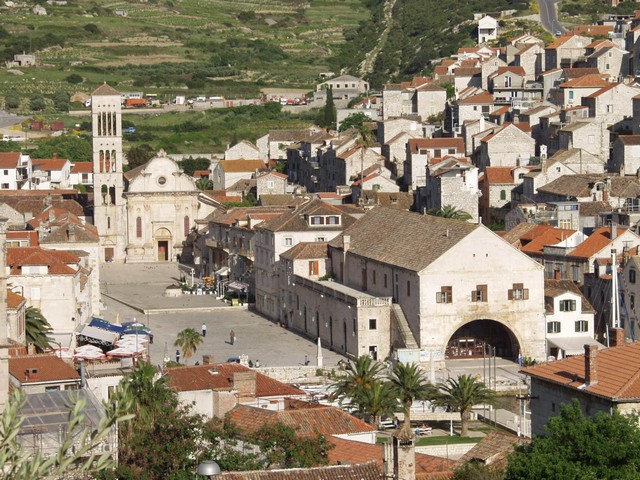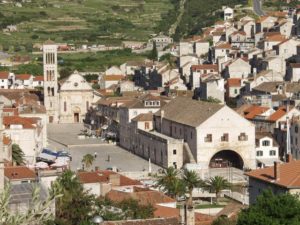 Arsenal is a historic building in Hvar Town. This building had been used for so many reasons in the past. Once it was used as a repair and refitting station for war galleons. In some Venetian literature, Arsenal is mentioned as "the most useful and also beautiful building in Dalmatia. But, the actual building was destroyed by Ottomans and the present one was built 1611.
The upstairs of this building was opened as an amazing theater in 1612. It considers as the first theater in Europe to have admitted plebeians and aristocrats alike. And it has remained as a cultural center for centuries and even plays were staged until 2008. The entire complex has been closed for the conservative needs for many years now.
Franciscan Monastery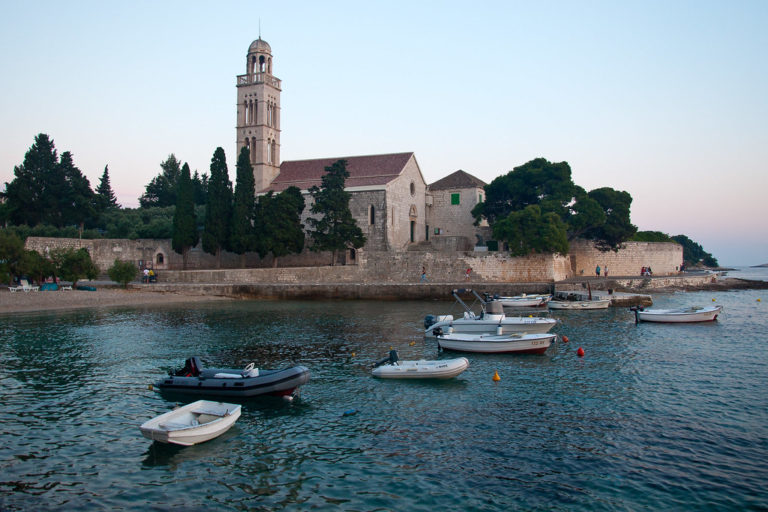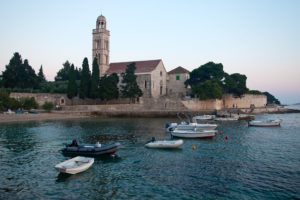 Franciscan is an old 15th century monastery with an elegant bell tower. It was built by a family of stonemasons from Korcula. The adjoining church contains fine paintings by Francesco da Santacroce in 1583.
St Stephen's Cathedral
St Stephen's Cathedral in Hvar Town was built in 16th and 17th centuries as a replacing to the cathedral destroyed by Turks. The most special feature of this cathedra is that it is very tall like Dalmatian Renaissance and rectangular bell tower which give a top and heavy appearance.
Episcopal Museum
This museum contains embroidered liturgical robes, treasury houses silver vessels, a stamp collection and carved sarcophagus. This is one of the most attractive museums in Hvar Town, Croatia.