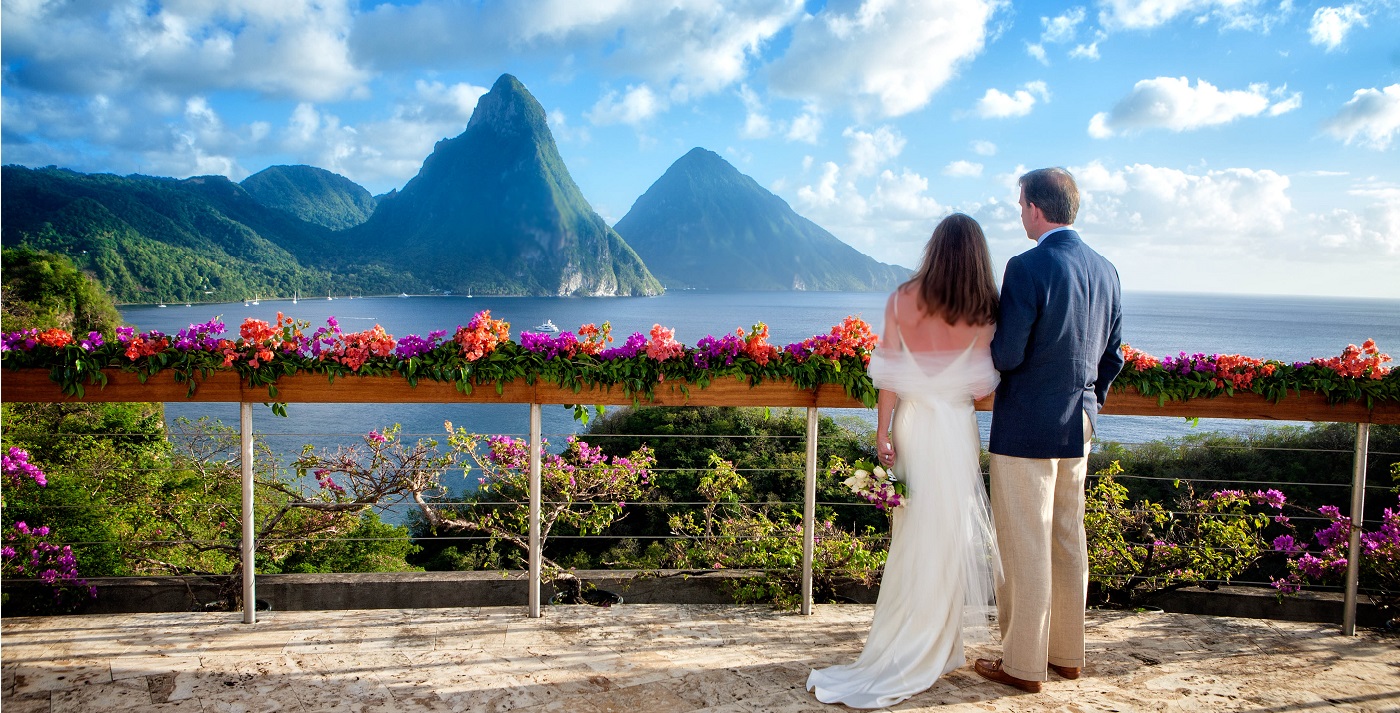 Planning a wedding is not an easy task. Planning a destination wedding is surely a tough task. But still, the love birds love to have their dream celebration to be incredible like a fairy tale. The first step of the plan is to select the most suitable and magnificent destination for your dream day. Travel Advo is always there for you. Here are the world's best destination wedding venues selected by Travel Advo fans and wedding photographers worldwide.
Fiji

If the bride and groom are dreaming of having their wedding on a tropical beachside with a magnificent view of the sunrise, Fiji is the best place. Both Mr. and Mrs. to be would love to make true their dream on the soft and purely white sanded beach.
There are more than 3000 islands in which you can select one of them as your choice. The islands with palm and coconut trees, vibrant coral reefs with magnificent sunset and sunrise views will create a magical destination wedding.
Tuscany, Italy 
"Romance" is always bound with "Tuscany," the beautiful region in Italy. It is famous for art and culture, architecture, history, and romance. You will experience an amazing wedding with Tuscan hills, stunning vineyards, and fantasy sunsets. Italian cuisines will add more taste to your wedding. For love birds who love nature, Tuscany is one of the best destination wedding venues.  
The central region of Italy has the exact storybook environment of romance. But keep in mind to check the climate predictions of rain before arranging an outdoor event.  
Bali, Indonesia
Bali is one of the trending places for honeymooners as well as destination weddings. A region full of mountain ranges, beautiful beach views, and a green environment with beautiful waterfalls will offer you a huge range of choices. If you've dreamed of having your wedding in a calm and natural place, Bali is the best choice. 
Saint Lucia, Caribbean
As one of the best beaches globally, Saint Lucia in Eastern Caribbean Island offers the best destination wedding experience for beach lovers. Surrounded by white Volcanic sand, magnificent mountain views, cascading waterfalls, and glowing beach views will make your wedding album like a fairy tale book.  
This picturesque region in the eastern Caribbean offers you and your guests the magic of sea life under the water. You can also walk across volcanic beaches or spend time in a cabana by hearing Jazz music.  
 

Sri Lanka
Sri Lanka is a beautiful Island in the Indian Ocean. If both love birds like for a Sri Lankan traditional wedding, well you would get a chance there. On the other hand, you can plan your dream day nearby beautiful beaches, hill country or close to a rainforest. This island is tiny but rich with more climate diversifications. So, you can select your preference.
World's Best Destination Wedding Venues