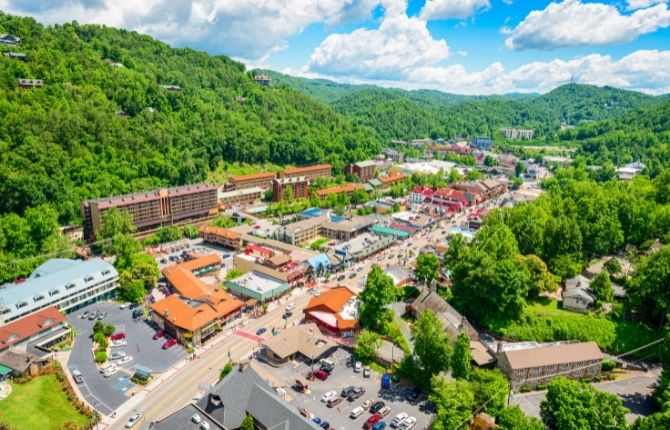 So, are you planning to go on a family vacation this summer? Statistics indicate that 40% of American families take vacations once each year. The coronavirus pandemic prevented Americans from embarking upon soothing getaways. However, the impact of COVID-19 gradually dropped as about 50% of Americans took a summer vacation in 2021.
Now, another summer's upon us, whereas COVID has become less threatening to an average American than before. That's why people are discussing the next great vacation for their families. We suggest you move to Gatlinburg today for a few days to escape the monotony of a scheduled lifestyle. This seems like a vacation your family needs for self-healing now.
How to Entertain Yourself in Gatlinburg?
Visitors arriving in Gatlinburg can participate in several fun-filled activities while visiting its many history-inspired attractions. We often wonder how this tiny resort town has so much to offer visitors lodged on the outskirts of the Great Smokies.
Don't forget that renowned tourist destinations in Tennessee, such as Gatlinburg and Pigeon Forge, serve as entry points into the Great Smoky Mountains National Park. There are several activities for your entertainment in this popular location.
Whether you're traveling alone and unbothered or are accompanied by your friends/relatives – there's always something enlivening to do in Gatlinburg. So, here's the list of some of the most exciting activities for tourists in this mountain town:
1. Renting a comfy condo
First, you must arrange some temporary residence in Gatlinburg after arriving there. We suggest you rent affordable condos in this town with 1-3 bedrooms as per your party's needs. Search online using the string condo rentals Gatlinburg TN for the ideal place to stay at.
These rentals are well-equipped with the amenities travelers need for a mesmerizing adventure. These include private balconies, guest laundries, and furnished kitchens. Make your trip worth its budget by renting these condos.
2. Heading up the Needle
How can you visit Gatlinburg but forget about seeing the Space Needle! Towering at 400+ feet, this monument has almost become a symbol that offers a bird's view of the Great Smokies today from a 360-degree podium.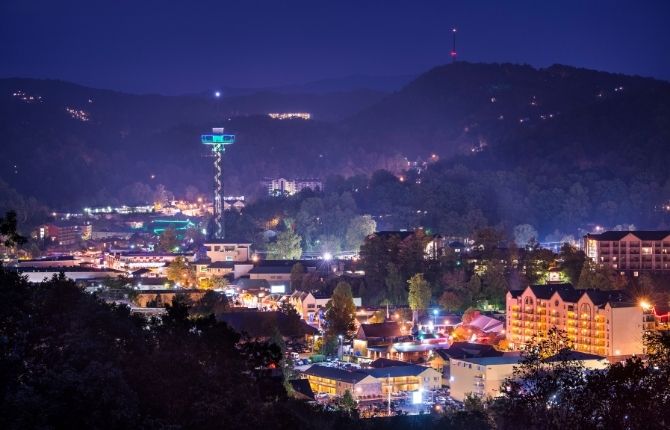 Tourists can also find other activities/stimulators for amusement, quick-service eating places, and a common theater. People often flock over the Needle when there are fireworks. Also, climbing this monument at night allows you to appreciate this town's beautiful nightlife now.
3. Climbing the Ober Gatlinburg
The Needle's not the only monument tourists are crazy about in Gatlinburg. If you're planning to ski, Ober Gatlinburg's the perfect place to engage in this activity. This activity features a chairlift and a mini-golf area for your amusement.
Don't forget about the wildlife encounter area where folks can see bears, otters, and bobcats living in their natural habitats. There are also some restaurants to freshen yourself for the next adventure! Now, that's a trip you must take with your friends today.
4. Driving the Cades Cove
Gatlinburg is well-known for its scenic driveways where tourists can engage in traveling activities. An intrusive tourist shouldn't let go of the opportunity to drive the Cades Cove Loop Road.
This 11-mile journey can take a couple of hours at least. However, the slow-moving traffic on this road can make the trip easily last four hours. But drivers can witness some majestic meadows, homesteads, as well as churches during the trip. Also, you can see some horses and black bears in their natural habitats.
5. Tasting some moonshine
Everybody knows that Gatlinburg isn't just famous for its museums, aquariums, and mountains. You can taste some amazing moonshine as tourists in this gorgeous location.
Today, moonshine tasting's one of the trendiest activities in Gatlinburg, where this Appalachian tradition has been preserved for centuries. This high-proof liquor gets its name because it was produced illegally at night. People can engage in this tradition as a part of Gatlinburg's nightlife, and there are even free-of-cost tastings!
6. Visiting the Great Smokies
The Great Smoky Mountains National Park was visited by over 14 million people in 2021. You can easily travel from Gatlinburg to the Sugarlands Visitor Center and learn what to do in the most-visited park in the United States.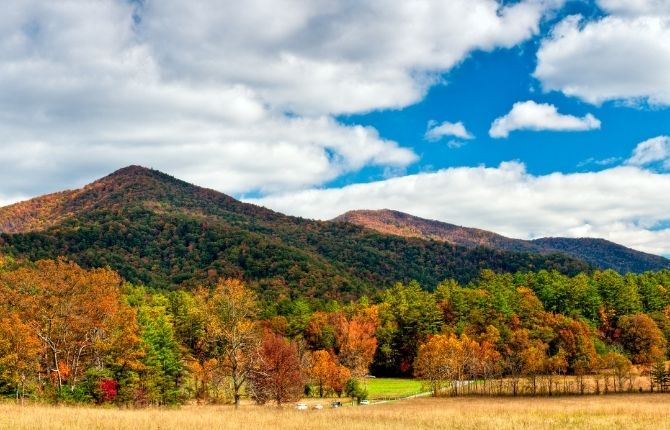 Many visitors engage in picnics, camping activities, as well as fly-fishing in the National Park. For Botanics enthusiasts, there are 1,400+ species of flowers native to this park.
7. Wandering around Anakeesta
This award-winning park can amuse visitors for twenty-four hours. Derived from the Cherokee word for high ground, Anakeesta isn't just a garden but a collection of different adventures.
So, there's an 880-foot sky bridge hanging over a 70-acre rainforest stretched across the state of Tennessee. A visitor can take a zipline tour and the Great Smokies from the heavens. Don't forget to climb the AnaVista Tower and appreciate the glamour of the world-famous Mount Le Conte today.
8. Engaging in rafting
Tourists often engage in white water rafting when they're visiting Gatlinburg. Its crystal-clear waters allow people to participate in this activity at Nantahala Outdoor Center (NOC). Since the 1970s, NOC has served as a trend-setter in offering white water rafting tours to people.
Rest assured, they have well-certified guides who have experience in wilderness survival. They offer several on-site activities as well, such as wall-climbing, cave-crawling, and other exciting adventures for both kids and adults.
9. Visiting some haunted places
There's nothing haunted itself about visiting haunted locations around Gatlinburg. Now, you realize that watching horror movies doesn't give you the same sensation as visiting these ghostly houses at night!
In Gatlinburg, you can wander around allegedly haunted locations where people have witnessed supernatural occurrences taking place. A two-hour walking tour takes people across some of the spookiest destinations you have ever seen. It's a Gatlinburg-specific adventure.
10. Visiting Ripley's
We can't afford to neglect the mention of Ripley's Aquarium, where you can submerge yourself in an amazing location filled with exquisite marine creatures. This underwater experience lets visitors look at oceanic exhibits from an otherworldly perspective.
There are see-through glass tunnels where an individual can encounter giant sharks just swimming by on the other side of the barrier. So, you may enjoy an exhilarating experience in this amazing aquarium and interact with a colony of penguins.
Conclusion
We've established that more American households are embarking upon interesting journeys to the town of Gatlinburg as the pandemic grows weaker. So, how do you enjoy yourself at this place?
We discussed different activities and attractions available to travelers and sightseers in this small town. So, people can visit the Great Smoky Mountains National Park and drive the Cades Cove Loop Road to calm their nerves today.
Also, rent a condo where you can stay with your partner. Visit the Ripley's Museum and engage in moonshine tasting. Go white water rafting when you're free and climb the Space Needle to get a view of the entire town from above. These activities make your summer vacation in 2022 worth remembering.