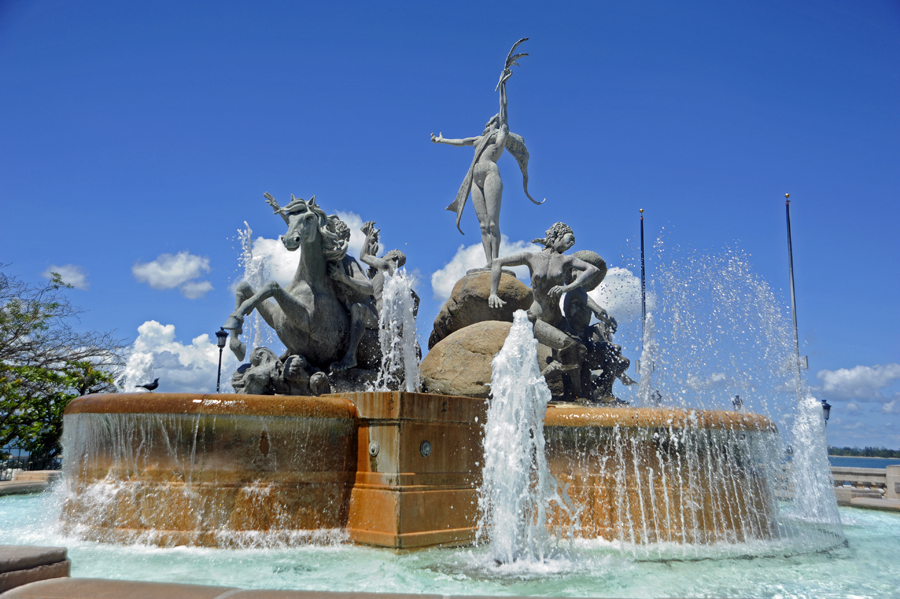 Puerto Rica has the exact climate to enjoy the Caribbean nature of sun, beaches, and culture. Therefore, there are a lot of things to enjoy on this island.  Here are the 7 best places to travel in Puerto Rico.
Places to Travel in Puerto Rico
Places to Travel in Puerto Rico: Old San Juan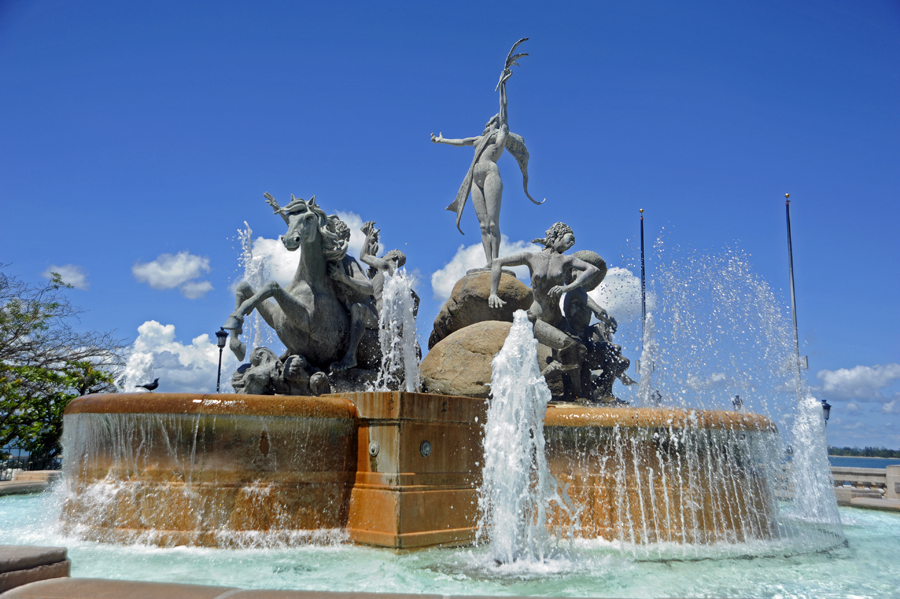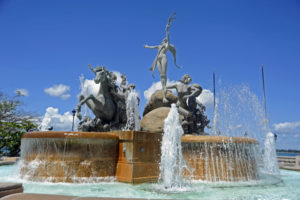 Old San Juan in Puerto Rico is such a romantic place to visit. Especially if you visit Raices Fountain in Paseo La Princesa, you can even spend a more romantic evening with your loved ones. Watching sunset near the Raices Fountain may be a great memory for your life. And don't forget to take a walk along the pedestrian of Paceo to hear romantic live music and see ancient city views.
When the sunset rays come through the San Juan Bay and shine the Raices Fountain in an amazing way, not only at sunset time but also at night, this place is heavenly beautiful. Apart from that, El Morro Fort in Old San Juan is also an eye-catching place to visit. But everybody says that there are ghosts in the fort at night. So, be careful if you are a solo traveler.  
Places to Travel in Puerto Rico: El Yunque National Forest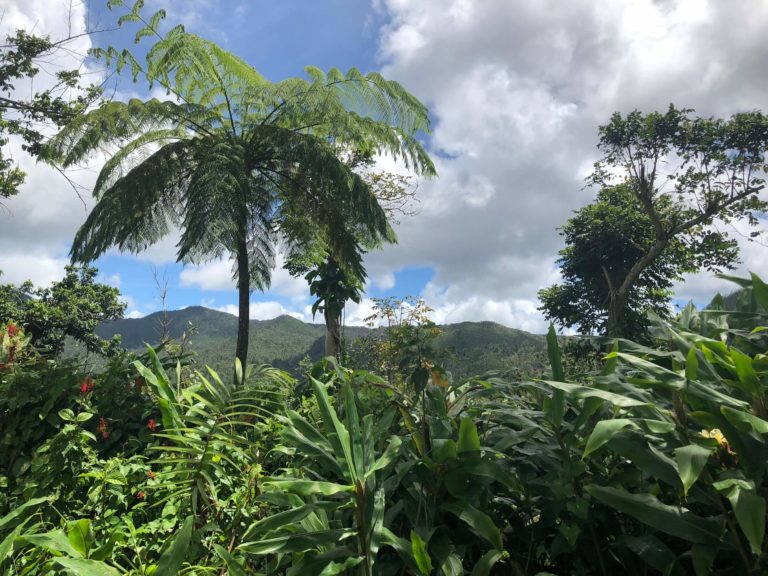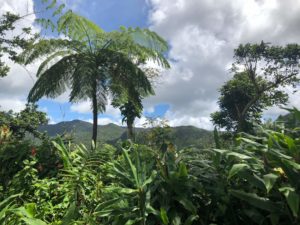 The special feature of the El Yunque National Forest is that it has remained undisturbed for many years. So, if you visit here, you can observe and experience the way of Puerto Rico a thousand years ago. And you can immerse in the inner natural beauty of the island. There, you can see Puerto Rico inherited bird types, frogs, and vegetation.
Playa Tortuga, Culebra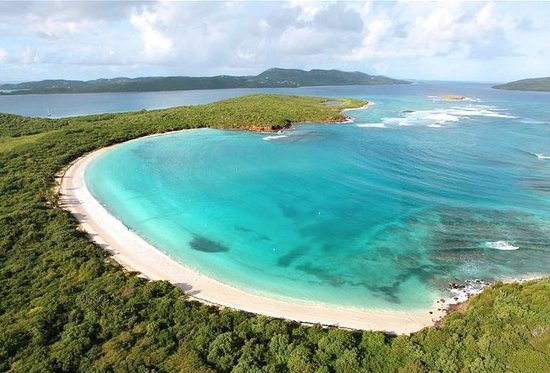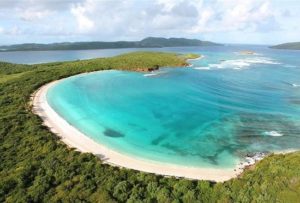 The photogenic Playa Tortuga is always on the top of the list of best beaches around Puerto Rico. The reason behind its popularity is the photogenic environment. And also you have to take a water taxi from Culebra to access this area. Culebra is also a remote and beautiful destination. On the other hand, Playa Tortuga is not a crowded beach. So, it provides a very calm and quiet environment for any traveler. The tiny Culebritita lighthouse is situated as the only human-made structure in Playa Tortuga.
Places to Travel in Puerto Rico: Mosquito Bay, Vieques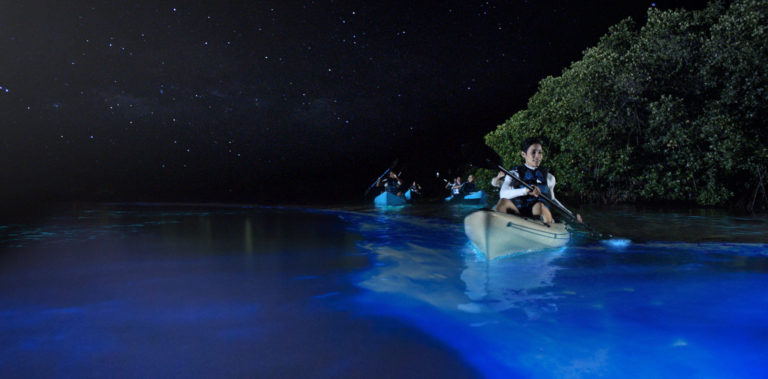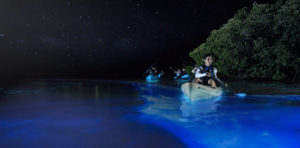 Mosquito Bay in Puerto Rico is a very famous bioluminescent beach in the world as we all know that organisms in the water are not harmful to us. And there's no harm from us to them as well. Actually, they give a colorful show at night, and you can swim with them. Some call this the best bio bay (bioluminescent bay) in the world as it is shinier. Vieques is the home of Mosquito Bay, and it has some other amazing beaches as well.
Camuy River Cave Park, Quebrada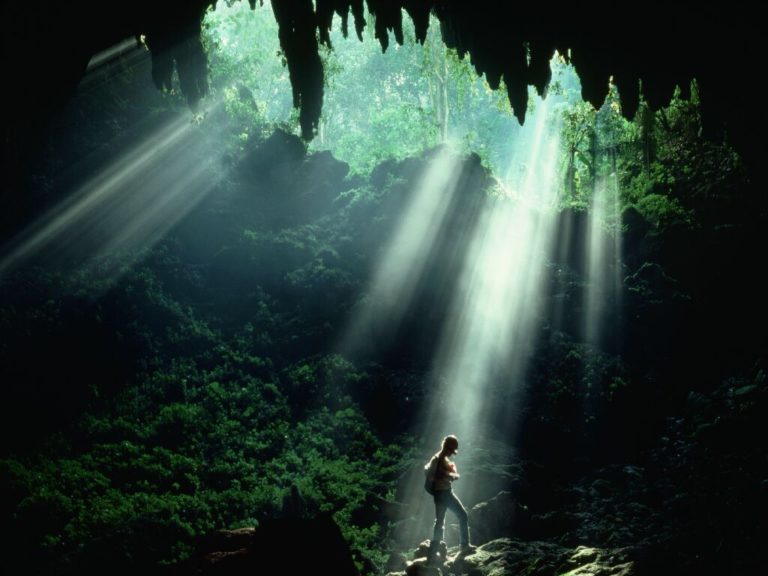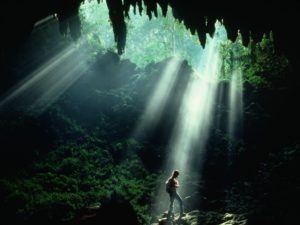 Visiting Camuy River Cave Park is a kind of adventurous tour. Only several tour companies do the tours there. However, it is worth traveling to this cave park and feels natural beauty.
Places to Travel in Puerto Rico: Enjoying at Ponce Carnival, Ponce
Ponce Carnival is the only best way to see the whole Puerto Rican culture at one time. This one is also amazing like other cultural festivals in the world which show their own culture. This one has a long history of more than 100 years, and it is held in February right before Ash Wednesday. Actually, this is the most colorful and celebrating day of the town. And the carnival show is filled with plenty of folkloric costumed items and cultural items.
Places to Travel in Puerto Rico: Rincon Lighthouse, Rincon
This is not a well-known and famous travel fact, but you can see humpback whales on the western coast of Puerto Rico. There you can catch the migrating humpback whales in winter from Rincon. Actually, you don't even need to go deep sea to catch them. You can see them from the land of Rincon Lighthouse from December to March. But February is the preferable month to visit.
7 Best Places to Travel in Puerto Rico