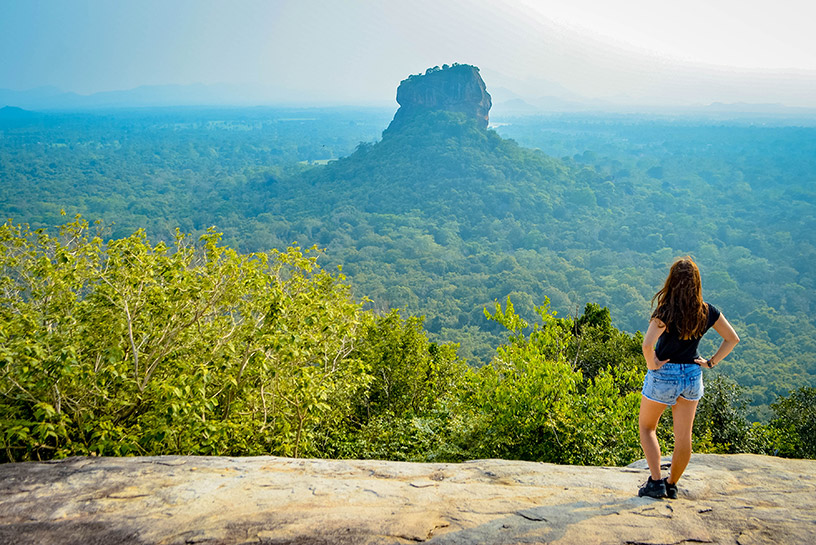 Sri Lanka is one of the best islands in the world, situated in the Indian Ocean. And there are plenty of things to do in Sri Lanka for any traveler. Since the island is very small and has a huge climate variation, you can travel from a completely hot climate to a completely cool one within a few hours. And Sri Lanka is one of the finest surfing destinations with amazing beaches in the world. So, here are the top 5 things to do in Sri Lanka for travelers.
As mentioned earlier, since this is a small island, it is very easier to travel anywhere. Compared with the neighboring country India, Sri Lanka has all the facilities conveniently. And also it is a cleaner, cheaper and less crowded country where you can enjoy yourself more. Wildlife safaris, tea plantations, rainforests, Buddhist ancient ruins, and many more things are there to discover.
Things to do in Sri Lanka
Best Time to Visit Sri Lanka
From December to March is the high season for tourists. That means it offers the best climate to travel and feel Sri Lanka. Galle, Matara, Colombo, and Hill Country are the best areas to travel in the high season. But, to travel the North and East parts of the island will be better from May to September. As a whole, April and September will be good to travel all over the country. So, let's discover the best things to do in Sri Lanka. 
Things to do in Sri Lanka: Take a wildlife safari with your family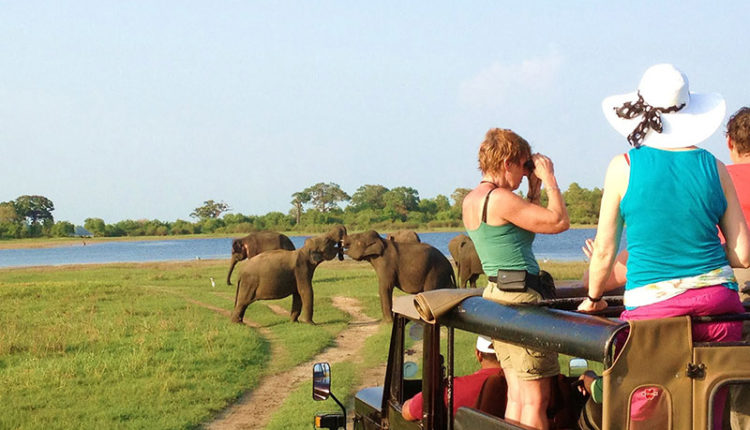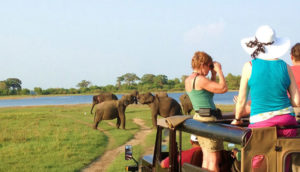 Sri Lanka is one of the best places in the world to see and get close photos with elephants in the wild. Udawalawa National Park is the most popular safari spot to see wild elephants. And also, Minneriya National Parks and Kaudulla National Park are some other amazing places. Especially in Minneriya, you can see large gatherings of elephants, around 200 in one place during August and September. Further, if you want to get more close-ups with elephants and bathe them in the river, you must visit the Pinnawala Elephant Orphanage.
On the other hand, Yala National Park is offering you the chance to enjoy leopard spotting. And even in Kumana National Park, you can see leopards. But Kumana is more famous for bird watching. And Bundala National Park is also a good place to see birds.
Things to do in Sri Lanka: Visit and Explore Sri Lanka's Heritage Cities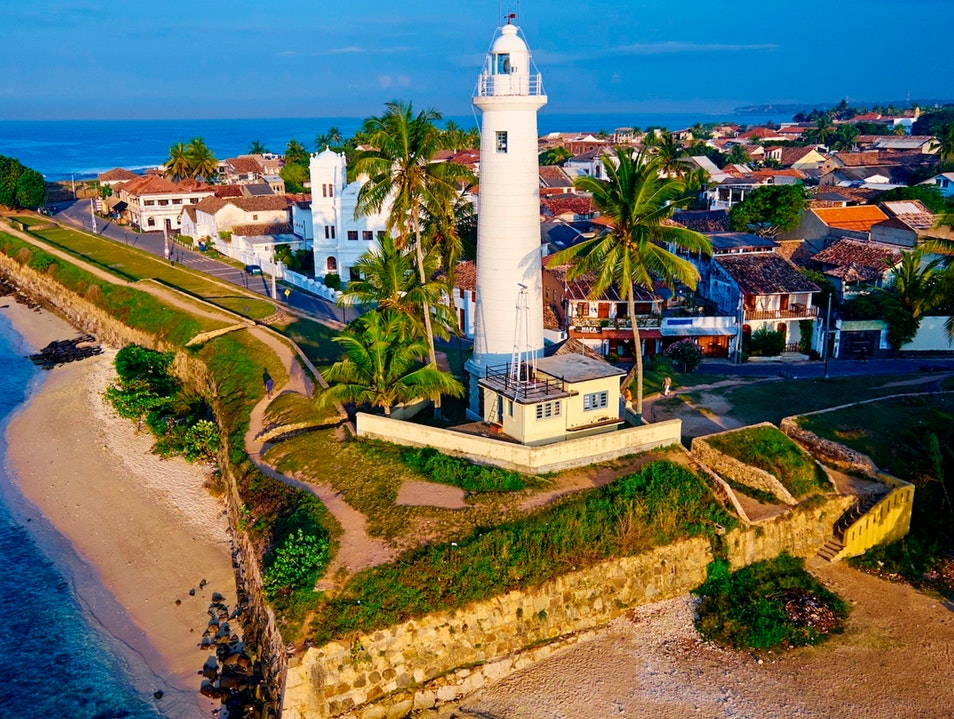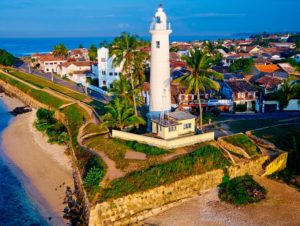 Sri Lanka has 8 UNESCO Heritage Sites, including its 2 major cities. Galle and Kandy are those cities. But, there are some other heritage cities as well. Like: Anuradhapura and Polonnaruwa.
Galle, as the most attractive city in Sri Lanka, is situated on the southwestern tip. Since it is a coastal city, the Portuguese was found in the 16th century and further developed by Dutch in the 17th century. There is a lovely Dutch Fort in Galle near the sea, and many tourists visit it annually. Apart from the Galle Fort, you can enjoy many beach activities here as the down south beach in Sri Lanka is amazing. Sunset walks, taste seafood, surfing, snorkeling, visiting sea turtles hatchery, and many more experiences are there in Galle. Unawatuna Diving Center is more famous among tourists as it is one of the best beaches in Sri Lanka.
On the other hand, Kandy is in the center of the island. It was one of the major kingdoms of Sinhalese Kings from 1592 to 1815. So, there is a beautiful royal palace, and the Temple of Sacred Tooth Relic was built inside the Palace. It holds the sacred tooth of Lord Buddha. And, In 1815 the British took the kingdom to their hands. So, there are some buildings in the British style.
Anuradhapura and Polonnaruwa are also ancient kingdoms of Sri Lanka. They include unbelievable ruins, tanks, and temples which highlight unbelievable technology.  
Visit Tea Plantations and Taste Ceylon Tea in Upcountry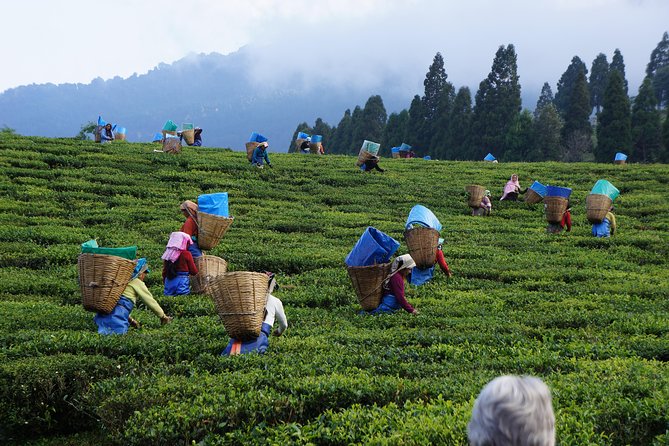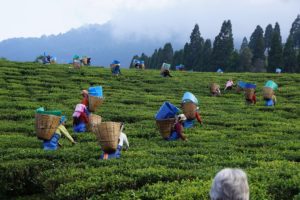 The one major thing that people around the world know about Sri Lanka is its Tea. I think everybody likes to have a cup of Ceylon Tea as bed tea. So, if you visit Sri Lanka's upcountry, you can visit the tea plantations, tea factories and try to handpick tea leaves. And also, you can definitely taste the world's best tea at tea shops with various tastes.
Nuwara Eliya is the main destination of upcountry tea production. And also, there's another type of tea in Sri Lanka. That is low country tea. It is available in Rathnapura, Galle, and Matara-like areas. There's a considerable difference in the taste of those two types as the completely two climatic situations.   
Things to do in Sri Lanka: Get a hiking experience.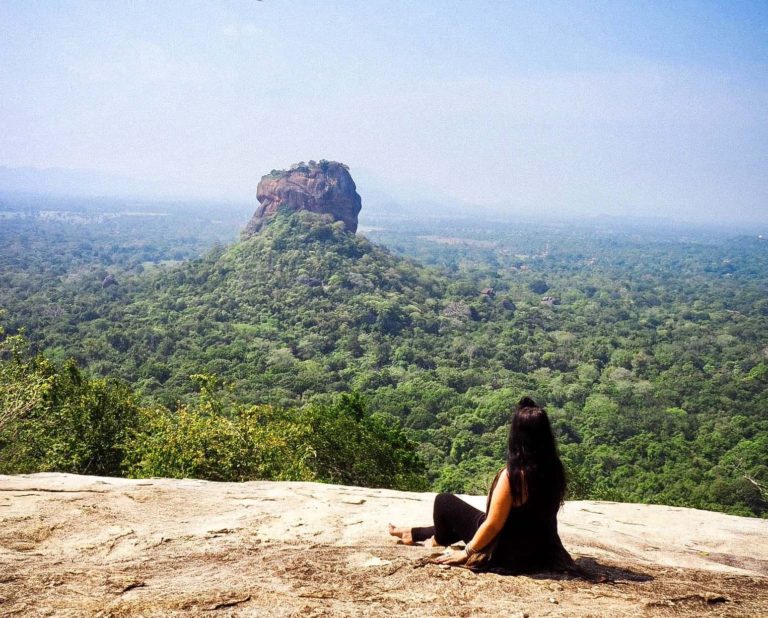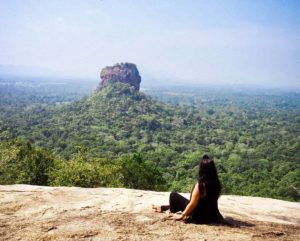 Sri Lanka is an island rich in natural beauties everywhere. So, outdoor activities like hiking will be more exciting. Sigiriya Lion Rock is one of the most popular places to visit. Actually, it is a UNESCO World Heritage Site and one of the 7 wonders in the world. Its unbelievable irrigation technology, the art of beautiful women, and the beautiful view from the top are the reasons to get more famous in between travelers.
After visiting Sigiriya Rock Fortress, you can again take a hike to Pidurangala Mountain to view back at Sigiriya. Actually, getting artistic photos on Pidurangala with Sigiriya is a trending travel activity by travelers.
Horton Plains National Park and the Knuckles Mountain Range are other exciting hikes in the upcountry. You can plan hiking camps, especially in Knuckles, with your travel buddies. On the other hand, you can take a sacred hike to see the sacred steps of Lord Buddha in Adam's Peak in Hatton.
Additionally, you can visit the Sinharaja Rainforest for a great outdoor event, which is one of the UNESCO World Heritage Sites in Sri Lanka. It will be a great jungle hiking and bird-watching journey for you.
Things to do in Sri Lanka: Take Train Ride to Hill country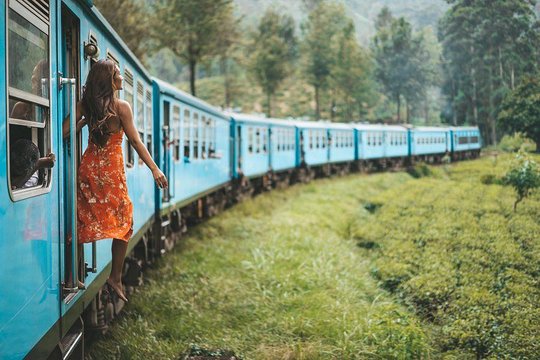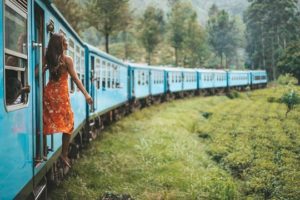 Ella is one of the best places you must visit in the hill country, Sri Lanka. And the best exploring way to travel there is taking a train ride. It is amazing and full of beautiful views. Although Sri Lankan Railway System is not modern and comfortable, you can feel these slow trains' beauty. Ella is almost a chilling destination with natural beauties you can enjoy.
Things to do in Sri Lanka