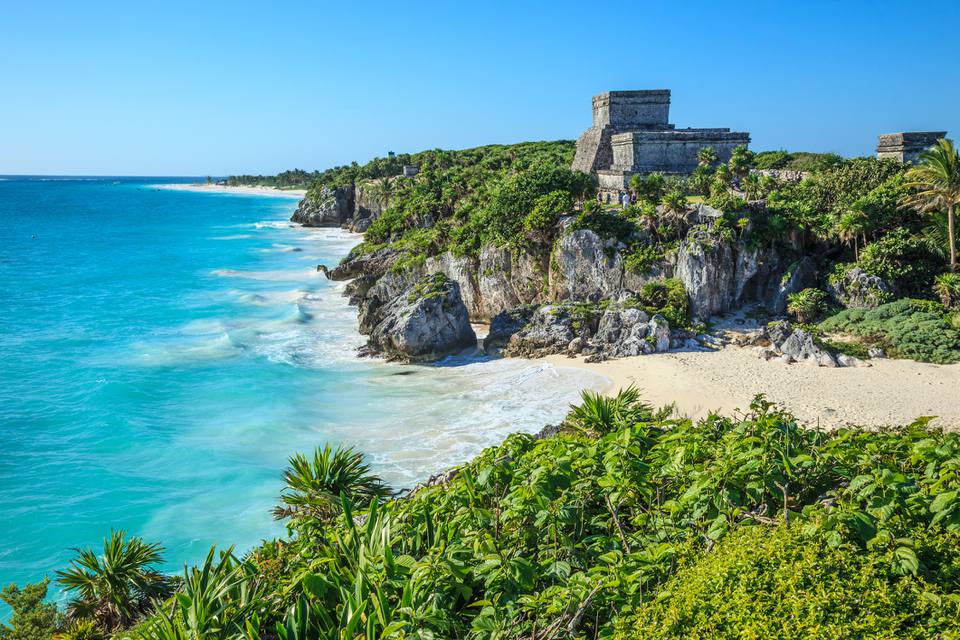 After visiting Mexico, I decided to write an article about the best beaches in Mexico since all of them are really awesome. I'm totally a beach lover, and Mexico is one of the best places to visit by any beach lover.
On the other hand, Mexico is an amazing country filled with tasty food, unique culture, spectacular landscapes, and warmly welcoming people. So, as a fan of this wonderland, I suggest you read this article and plan a tour of the best beaches in Mexico.
Best Beaches in Mexico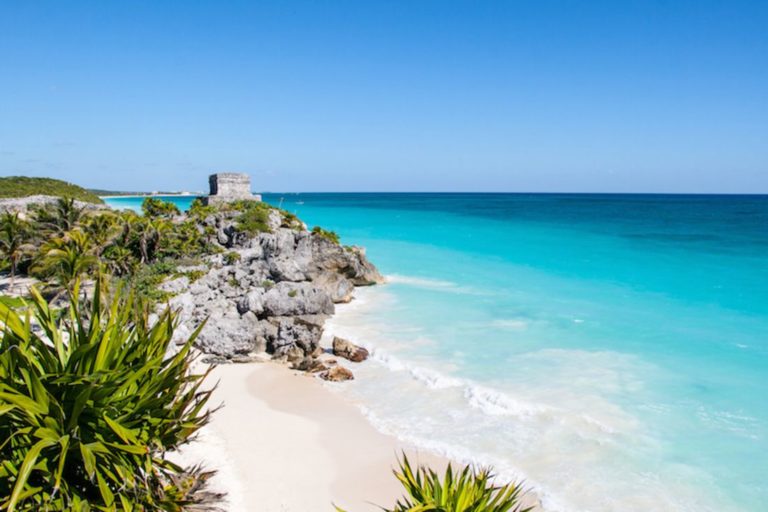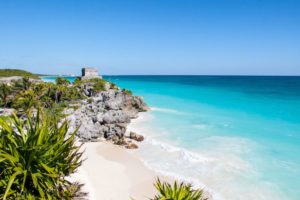 The content is as follows:
The best beaches in Mexico, Best Mexican Beaches for Families, the Best-Secluded Beaches in Mexico, Best Beach Towns in Mexico, Cleanest Beaches in Mexico, and finally, the Safest beaches in Mexico. Just scroll down to discover all.
I'm happy to say that I could complete my bucket list in Mexico regarding the beaches. Actually, I'm emotionally attached to some Mexican beaches due to personal reasons. My husband proposed to me to marry on one of Mexico's beaches, which I've explained below. I said yes, and we are celebrating our 2nd wedding anniversary this year. So, I thought of writing a complete article about the best beaches in Mexico.
Best Beaches in Mexico: Akumal Beach, Riviera Maya



For me, Akumal beach is the best one in the whole of Mexico. The name itself represents the meaning of "Place of Turtles" since this one of the famous beaches attracts sea turtles for nesting. Since I'm a volunteer in saving sea turtles, this place is like heaven for me. And you can even swim with these beautiful and innocent creatures in the Mexican sea. But keep in mind not to disturb these innocent turtles and follow the authorities' guidelines and rules.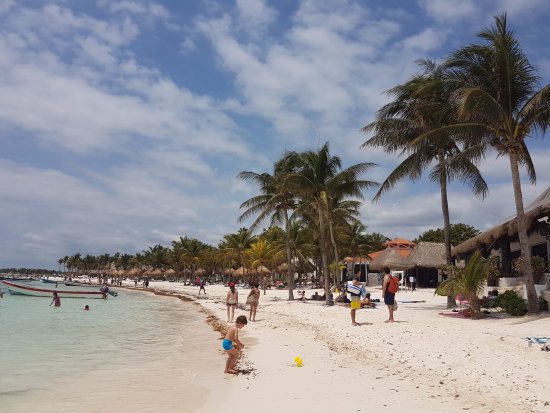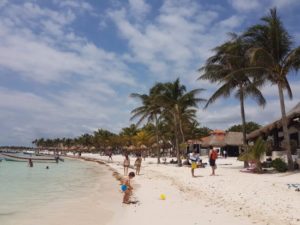 Suggested Reading: Help to save sea turtles in Costa Rica
And on the other hand, as a beach lover, I love snorkeling. And Akumal is has a great coral sea bed with a shallow depth, which is ideal for snorkelers like me. Even you can scuba dive and discover more lives underwater world. The most important factor that I like to spend time underwater is the calmest environment in the world with more colorful and unbelievable magic.
And Akumal is located in the center of major tourist destinations of Mexico. So, there are many hotel offers and good places to stay—no need to worry about that.
Best Beaches in Mexico: Playa Las Gatas, Zihuatanejo
Since I'm mad at snorkeling, I have to mention Playa Las Gatas in second place on the list of best beaches in Mexico. Yes, it is like heaven for the snorkelers due to three reasons. Obviously, the first one is because of having the best colorful corals in Mexico.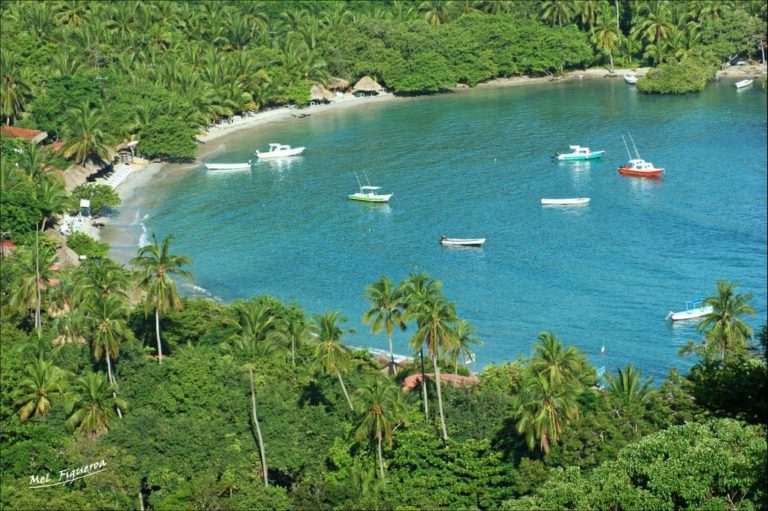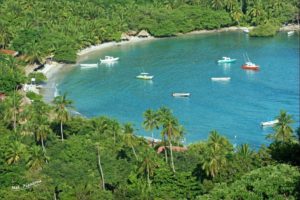 The next reason has shallow water, which even a starter can learn how to do snorkeling. And the third reason is this beach is not crowded all the time since you need a water taxi from the Municipal Pier Zihuatanejo to reach this beach. (3 miles away to the south side from Zihuatanejo)
On the other hand, there are good seafood restaurants where you can taste Mexican flavored seafood. Trust me; it is just awesome.
Looking for the best hotels in Mexico?? Just check here for the best deals that match your budget. 


Tulum (Aka Playa Paraiso), Riviera Maya
This gorgeous white sand beach is located in the south end of Riviera Maya. Anyone who visits this beach will definitely fell in love with its natural beauty. Having crystal clear water, white sand, and palm trees along the beach blew me away since it the perfect picture of a beach I see in dreams. You can swim through this crystal clear water, and even there are several limestone pools as well.
On the other hand, Tulum is an archeological area with Mayan ruins of the 13th century. After visiting these old ruins, you can visit the glamourous beach (just 500m distance).
This beach is more facilitated with clean showers, restaurants with great seafood, and guiding beach clubs for snorkeling, diving, and hire all beach stuff. 
Canibal Royal, Playa Del Carman
Playa del Carman has more beaches, which are ideal for any kind of beach lover. This beach town has around 5 nice beaches with different natural specialties.  For me, Canibal Royal beach is more attractive out of the other five beaches because it has the calmest environment.
Since access to the beach is not as easy as others, Canibal Royal is calm and less crowded. Therefore, you cannot find any restaurant, bar, or any other facility here. I suggest you plan a picnic at the beach, play beach volleyball, have a sunset cocktail, and feel the beauty.
Playa del Carman has some other awesome beaches as well, which you can enjoy. They have more crowds.
Best Beaches in Mexico: Puerto Vallarta
Puerto Vallarta is the ideal picture of a tropical beach. So, I suggest you plan a whole day in Puerto Vallarta. You can then do snorkeling, whale watching, deep-sea fishing, diving, swimming, sailing, and many more adventure beach activities because this is ideal for all of these things.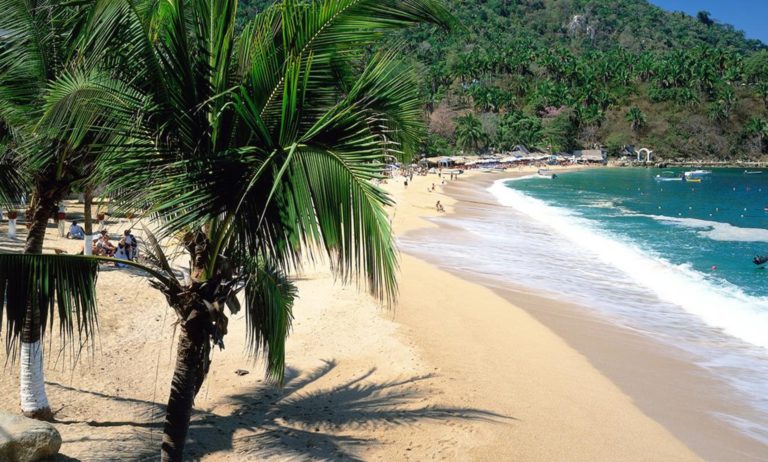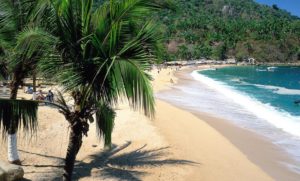 As I mentioned earlier, it has the best tropical climate with a sunny sky surrounded by palm trees and spectacular mountains. On the other hand, after you finishing the beach activities you can walk around this amazing resort town for sightseeing. Zona Romantica is a place that you should visit, filled with shops, restaurants, and bars.
One more thing which I missed there. But, definitely need to try one day. That is visiting the Sierra Madre Occidental Mountains.
Xpu Ha Beach, Riviera Maya



I think this is one of the most underrated beaches in Mexico. But, therefore, it attracts few tourists who are good for calm environment lovers. This beach is such a tropical paradise with superb white sand.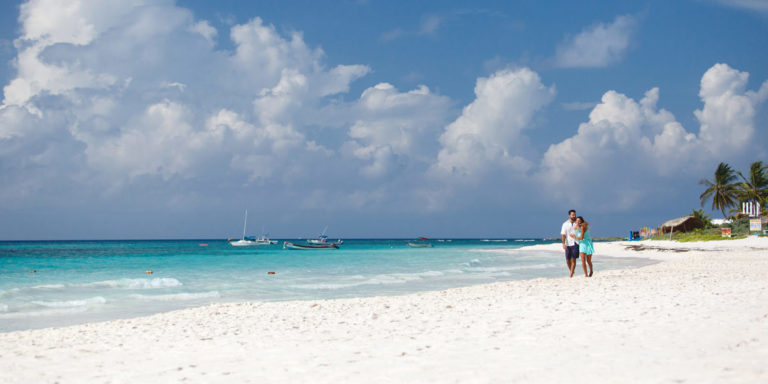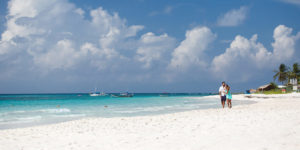 Xpu Ha is located on the south side of Puerto Aventuras. Since this is kind of less famous even during the peak season, only the locals attract here. So, this is ideal for a peaceful summer vacation.
Apart from swimming, snorkeling, kayaking, fishing, playing beach games, you can even join yoga sessions on the beach as well. And after all those stuff, you can eat fresh and unique Mexican seafood as well.
Best Beaches in Mexico: Playa del Amor
Playa del Amor is also called "Lover's Beach" and one of Mexico's most famous beaches. This beach has a romantic environment with a beautiful rock formation. That's why it's called Lover's Beach.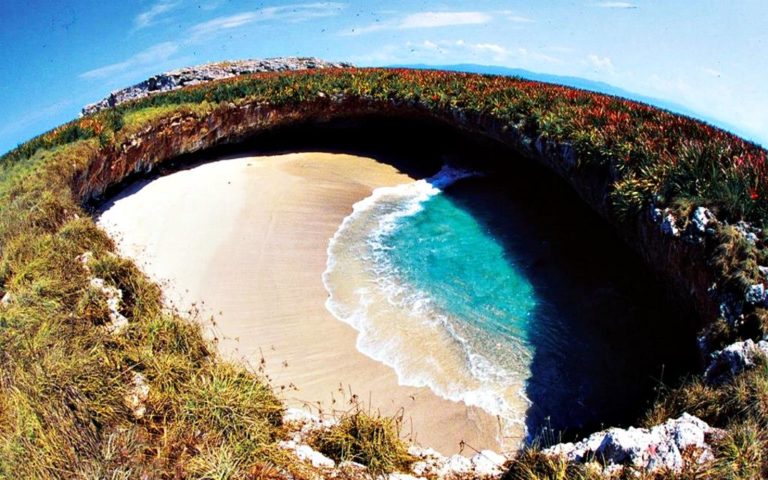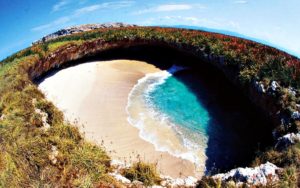 You have to take a water boat from Marina at Cabo San Lucas to reach the beach. It is easy. However, a lot of experiences are waiting for you to offer by Playa Del Amor. Cortez side of Playa del Amor is better for snorkeling and having a great coral sea bed. Keep in mind to enter the sea from the Bahia de Cabo San Lucas area since the Pacific side has rough tides. And I recommend this beach for the romantic couple as one of the best beaches in Mexico.
Best Beaches in Mexico: Playa Norte, Isla Mujeres



Playa Norte is just gorgeous with an awesome climate. It offers you a hot with a little breezy climate. Actually, it made me more comfortable walking along the white sand beach sided with palm trees. And that picture is perfect.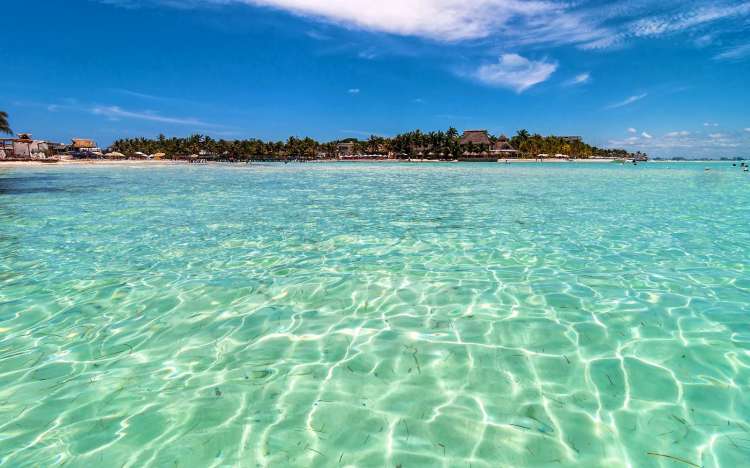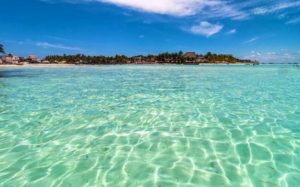 Even the seawater is shallow, and there are no harmful currents in Playa Norte. Because of these suitable factors, this beach gets more attraction from tourists and locals (including families with kids). So, it is busy.  Since there are many tourists, you have the chance for nice travel packages like luxury sailing, snorkeling, seafood buffets, and many more. (Best Beaches in Mexico)
Best Beaches in Mexico: Playa Zipolite
Zipolite was the world of the hippie. From 1960 to 1980, this beach was a paradise for hippie travelers. And it was one of the first nude beaches outside of Europe. Actually, this was a free destination for anyone to have sunbathe without clothes.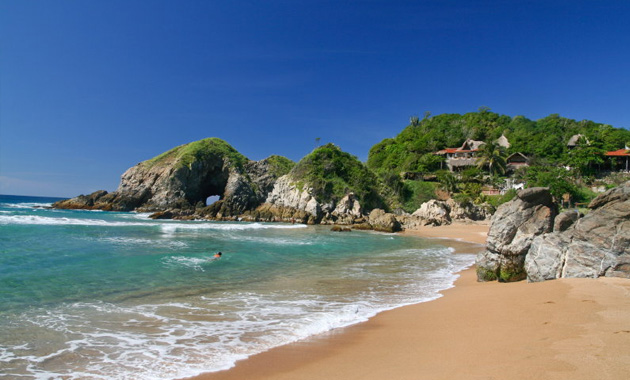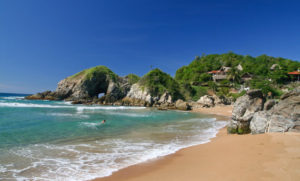 But now, the situation has changed, and there's not many hippies and hippie culture here. But still, freedom and calmness are there. So, most people visit to do yoga. And on the other hand, this is a good surfing destination as well.
Also, Zipolite is ideal for budget travelers since there are many cheap offers year-round.
Best Beaches in Mexico: Troncones, Guerrero



This is totally a paradise for surfers, just like North Shore. But we all know North shore is almost ideal for pro surfers and experts in surfing. But, Troncones in Mexico are ideal for any level of surfer.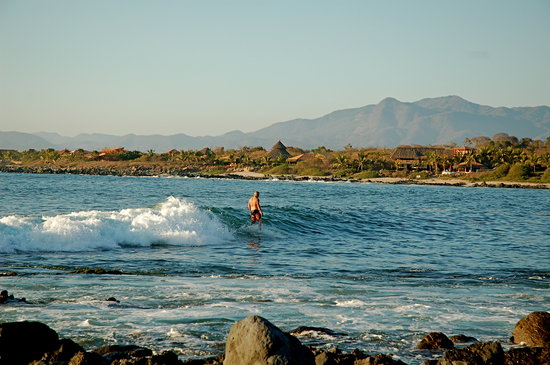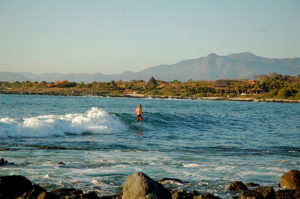 Three miles long, Troncones is famous among eco-tourists since this is an ecotourism destination. When you feel fed up and tired of discovering Mexico, then visit this beach to relax and refresh.
Best Mexican beaches for families
Tulum always takes the top on every list of best beaches in Mexico. And this is the ideal beach to travel with kids. Since it offers many safe beach activities and the seawater is shallow, many families are attracted to Tulum. And even it has an archeological site mentioned earlier; kids would love to know about Mayan history.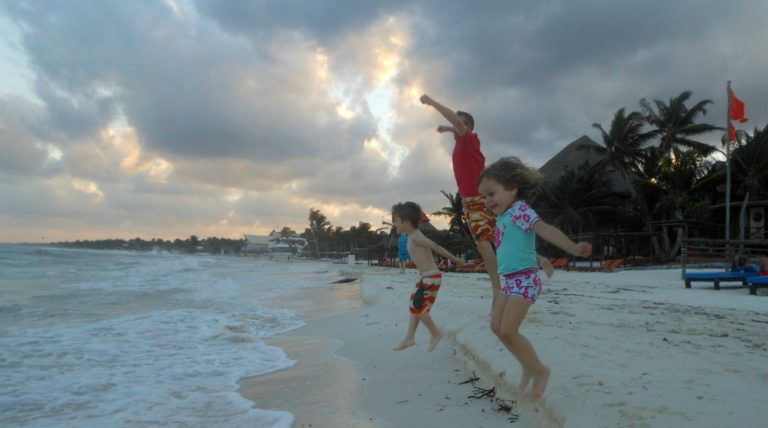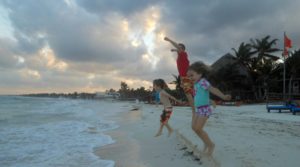 Isla Mujeres the next best beach to visit with your family and kids. Actually, the north beach (Playa Norte) is a very kid-friendly beach with shallow water, space to make sandcastles, and rides along the beach to discover more nature.
Puerto Vallarta has so much Mexican food. So, kids and families love this beach since they can eat more seafood with Mexican flavor. On the other hand, it offers a healthy and safe environment to play with sea waves.
As mentioned earlier, Cancun is a big family-friendly beach in Mexico. It has a lot of kid-friendly resorts with kids' clubs, huge pools, and water slides. So, if you are looking for a family beach vacation in Mexico, Cancun will be a good choice. On the other hand, Cancun has impressive Mayan ruins as well. Yeah, there's a lot to see for everyone in Cancun, Mexico. (Best Beaches in Mexico)
Planning to visit Cancun? Here are the best Cancun airport transportation and Cancun car rental service for you.    
Best secluded beaches in Mexico
I love secluded beaches since they are calm and beautiful. Well, Mexico has a lot of them. And thank god most of the travelers don't know about them. I call these beaches the ideal places to escape from the world. And if you want to be creative and discover yourself, then visit the following secluded beaches in Mexico.
Playa San Agustin, Oaxaca, is located just south of Puerto Escondido. When you are on the way to the port of Huatulco, you will meet this amazing hidden beach, San Agustin. Around one mile long, this beach one of the nine bays that create Huatulco. So, this beach offers you the opportunities for snorkeling, swimming, eat seafood, and many more under a calm climate without any crowd.
Riviera Maya Quintana Roo is one of my favorites in Mexico. Apart from fighting to find a space on a beach like Tulum, drive for another one hour and catch Riviera Maya's coast. Trust me; this is more more more beautiful. I don't even have words to express beauty. Yeah, I'm emotionally attached to this calm natural beauty. The coastline stretches to through the state of Quintana Roo to the border of Belize. (Best Beaches in Mexico)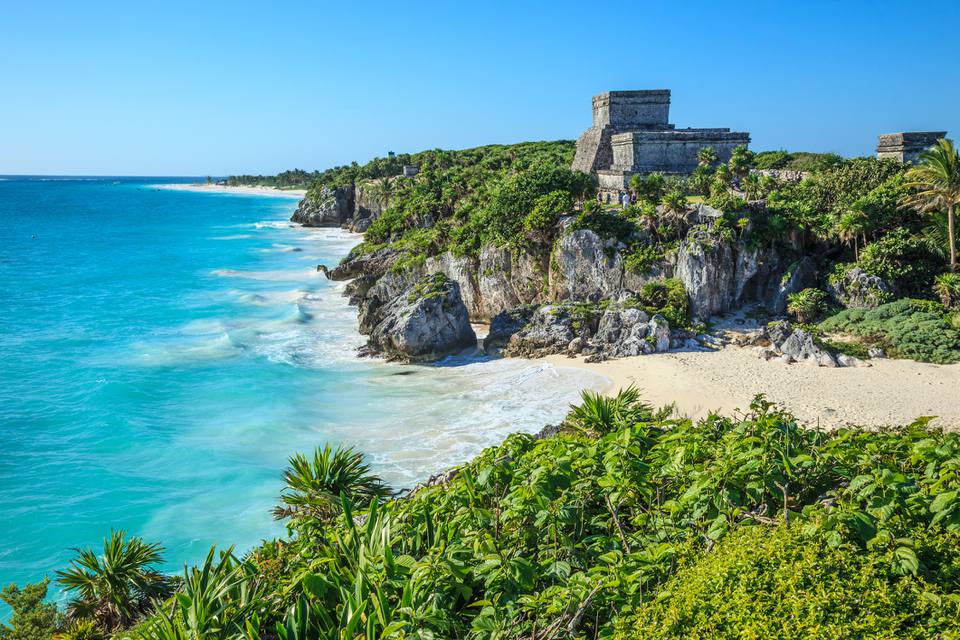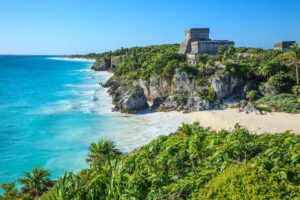 On the other hand, this has brilliant coral reefs, mangroves, sea turtles, and even dolphins. It really questioned me why this beach is not so famous since this is such a jungle beach to reach the shore through Sian Ka'an Biosphere Reserve.
Celestun, Yucatan, is a secret fishing village with an amazing beach. Just try it; you will learn more about the rural Mexican lifestyle.
Playa Mismaloya, Jalisco, was the film location of the 1964 film Night of the Iguana. But yet it is a secluded and awesome beach in Mexico.
Best Beach Towns Mexico
Here are the best of Mexico's beach towns.
Cancun and Riviera Maya are the best beach towns in Mexico. Well, young travelers are more attracted to Cancun since it has a lot of fun things like Mexican food, traditional Mayan food, beach games, bar events, and many more.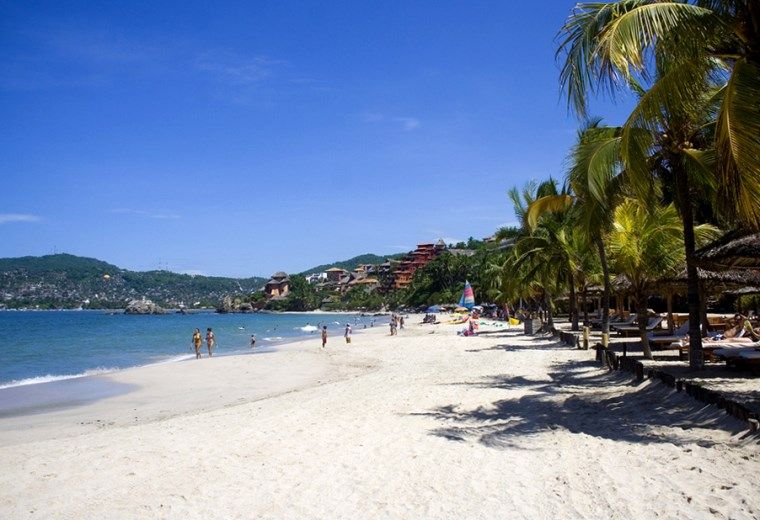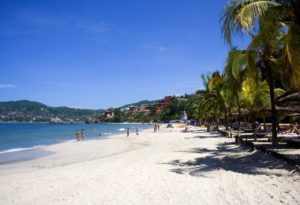 Zihuatanejo is also an awesome beach town in Mexico with a lot of activities. Once, it was a fishing village, but now it has a lot more than fishing. But, definitely, this is the ideal place to eat seafood and try other Mexican food as well.
Locating in the Southernmost tip of Baja, Los Cabos is my favorite beach town in Mexico. The reason is, not like other beach towns, it has a lot more beach activities like watching humpback whales and bottlenose dolphins, snorkeling, beach parties at night with delicious foods with Instagramable photos.
And also, the beach towns of Puerto Vallarta and Tulum are good and famous as well. (Best Beaches in Mexico)
Cleanest Beaches in Mexico
Cleanliness is next to godliness. As an eco-friendly traveler, I love beach cleanups a lot, and I hate the term beach pollution. Wherever I travel, if I meet a real beach clean-up, I help them since we need to save these beautiful nature gifts and sea creatures. So, here is the list of the cleanest beaches in Mexico.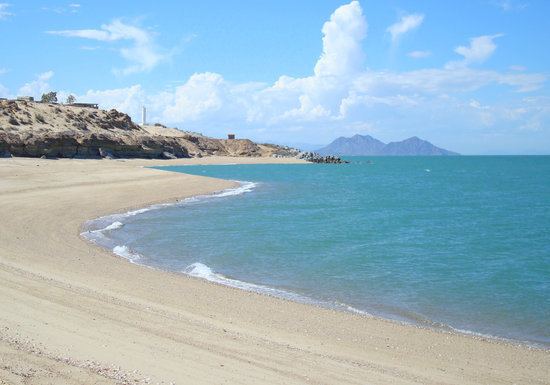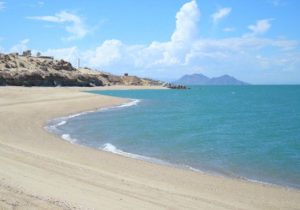 Playas de San Felipe, Baja California and Playas de Loreto, Baja California Sur are the cleanest out of all beaches.
Playas de Campeche, Campeche (San Lorenzo, Bonita)
Playas de Aquila, Michoacan
Playas de Cozumel and Playa Mahahual in Quintana Roo
Playas de Bahia de Altata Navolata, Sinaloa
Playa Costa Azul, en Matamoros, Tamaulipas (Best Beaches in Mexico)
Safest Beaches in Mexico
When you are traveling with your family and kids, you need to check for safety before the destination's beauty. Even I'm not particularly eager to take risks when traveling with my loved ones. Now, we already know that Mexico has amazingly beautiful beaches, unique culture, tasty food, and many more. But are all of them safe? That is a good question to find a fair answer.
I want to mention that the beaches that attract more tourists are safer than secluded or fewer crowded beaches. Compared with Orlando, central Mexico has a lower crime rate. So, basically, most of the crimes, drug deals, and murders happen in and nearby the border of Mexico and the US.
For example, Cancun is a famous beach town and located 1400 miles away from the border. And the state which belongs to Cancun (Quintana Roo) is one of the safest places in Mexico.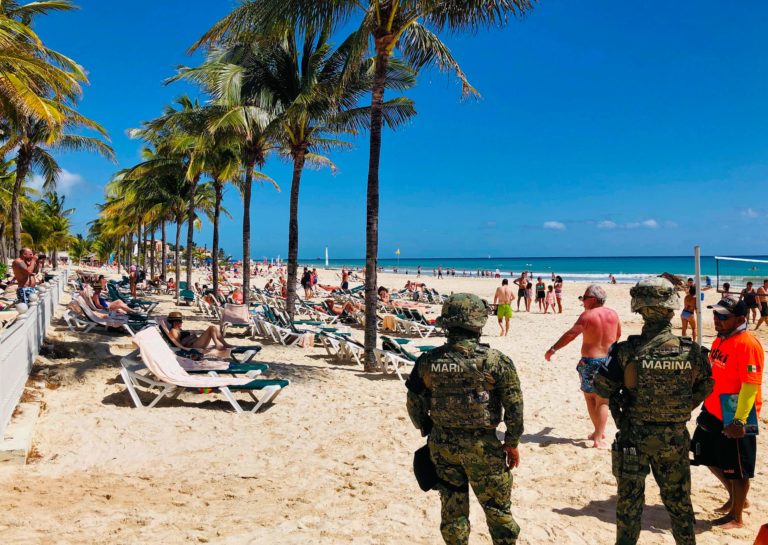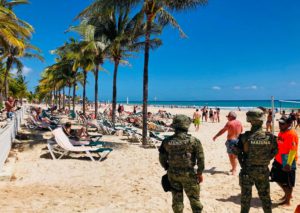 But once some issues had occurred in Puerto Vallarta due to interviewing travelers, police officers, and travel officers by an expert group regarding safety problems without even getting permission from them.
Riviera Nayarit also has a huge tourism protection police group everywhere, like towns, beaches, roads, and highways. So, no need to worry. But this map will help you figure out the dangerous areas (in red color) and safest areas (in blue color).
Although Playa del Carmen had some security issues and violence issues, Tulum is a very safe beach to travel to. And also, another beautiful beach town in Oaxaca called Huatulco is safer and offers you many beach experiences as well.
And Bacalar lake and lagoon is a nice place and hidden place in Mexico. But, yet it considers as a very safe place. (Best Beaches in Mexico)