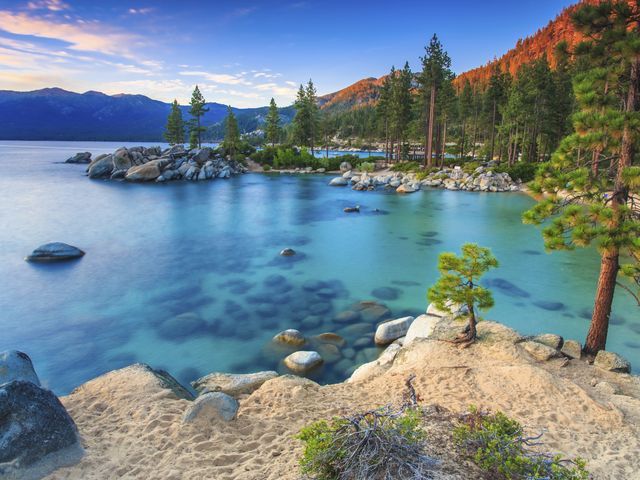 Most of the iconic photos of Lake Tahoe show the Emerald Bay. Yes, Emerald Bay in Lake Tahoe is the most stunning place in the lake. And all of these natural spots are containing Emerald Bay in Lake Tahoe in the famous Emerald Bay State Park. Nobody can miss the unique experiences in Emerald Bay while you are on a Tahoe vacation. Here's the travel guide to the Emerald Bay in Lake Tahoe.
Emerald Bay in Lake Tahoe
We all know that Lake Tahoe is a large freshwater lake and called the crown jewel of Sierra. And it exists between Nevada and North California. Starting from the Sierra Nevada mountains, it extends to the border of California. This is more famous for water activities, ski, winter games, and other outdoor activities for tourists. Actually, this place became more famous after holding Winter Olympics 1960 in Squaw Valley Ski Resort near Lake Tahoe.
A rich family-owned emeralds Bay State Park called Vikingsholm until 1945. Then they had sold it to another man, and he had sold it to the state in 1953. After that, this place was named the Emerald Bay State Park. Visit Tahoe's hidden castle, Vikingsholm, to know more about history.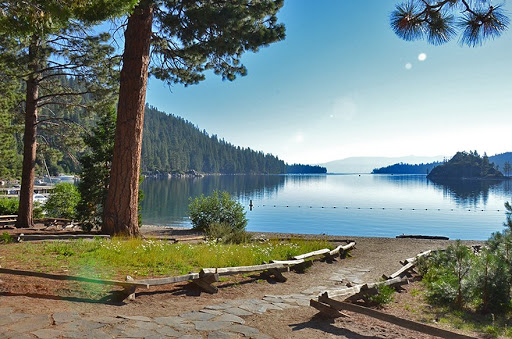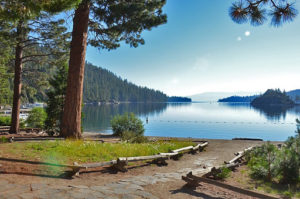 How do you get to Emerald Bay in Lake Tahoe?
The Emerald Bay is located exactly 12 miles away to the north of South Lake Tahoe. So, if you are coming from the south, you should take Highway 89 north. Or if you are coming from the North Shore, you must take Highway 89 south.
Suggested Reading: Best Things to do in North Shore
Vehicle Parks
Since vehicles cannot take down to the lake, you have to find a park. If it is from May to November, then don't worry; you can park along the side of the road for free. But, there are parks for small fees as well—for example, the Vikingsholm parking lot and the Eagle Falls parking lot.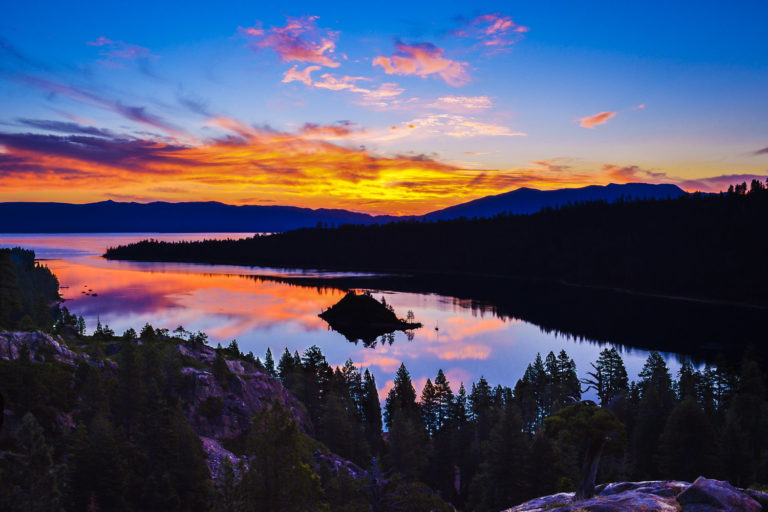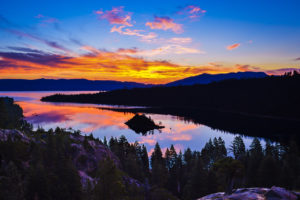 A special fact is that dogs are not allowed to take into the Emerald Bay in Lake Tahoe. Even not on the hiking trails and roads to Emerald Bay. Only allowed in the campgrounds of the park with a 6′ leash. (Emerald Bay in Lake Tahoe)
Suggested Reading: Best Campgrounds in Acadia National Park
Is the road to Emerald Bay open?
Yes, all the roads to Emerald Bay are open without any restrictions. But keep in mind to check whether the road is open or not in the wintertime (from December to February) since this area is one of the snowiest areas in the USA. Normally the roads tend to cover up to considerable feet of snow. Therefore the authority closes the roads in bad weather.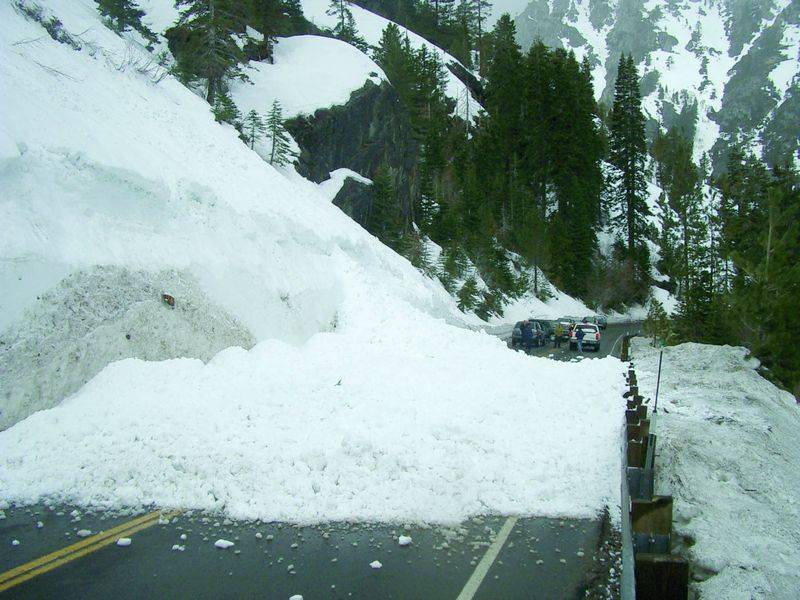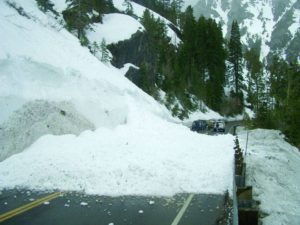 Looking for the best hotels near Emerald Bay in Lake Tahoe, Just check here for the best deals that match your budget. (zoom out the map to see more hotels)


Emerald Bay State Park Weather
As mentioned earlier, you must definitely check Emerald Bay State Park's weather, especially in the winter (November to April). Since that time, there's a huge snow effect. And the road is so windy and slippery with Streep drop-offs with having the Lake Tahoe on one side while the other side has Fallen Leafe Lake.
If you travel without checking the weather forecast in winter, you may get stuck in there since there's no connection between the North Shore and South Shore once the road is closed. Even the parking facilities and bathrooms are also blocked or cannot find in the wintertime. So, it is better to avoid strong snowstorm periods. But, still, the place is ideal for the winter games.
So, spring, summer, and fall are the best time to visit Emerald Bay, State Park. Actually, the best months are from May to October. And also, the way to the Bay is stunning in these seasons. So, plan it with your family. (Emerald Bay in Lake Tahoe)
7 Best Things to in Emerald Bay in Lake Tahoe
Lake Tahoe's biggest bay "Emerald Bay" offers you amazing views and unforgettable experiences in your travel life. Just touring around the lake by a roaring ower boat is not all about this stunning environment. There's a lot more to discover. So, wherever you park the vehicle, just walk and get the following Emerald Bay experiences in Lake Tahoe. 
Kayaking in the Emerald Bay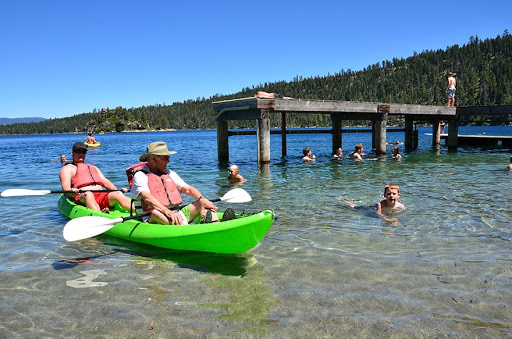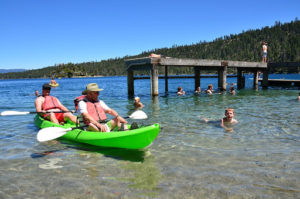 You can rent a kayak there on a cash basis since there's no previous reservation available. And the kayaks and paddleboats may cost around $30 to $90. The rate depends on the number of people who want to tour and the expected hours to spend around the lake. Take all your stuff need for a kayak (including ID since it is necessary here) and just tour to feel the beauty of nature.
While sailing the snow-capped mountains and redwoods, the blue sky and the cool breeze will blow your mind. Planning a day trip to kayak in Emerald Bay is totally worth it. (Emerald Bay in Lake Tahoe)
Suggested Reading: Horse Shoe Bend Arizona
Visiting Emerald Bay Beach
I think this is one of the most photographed beaches in the world. Yes, it is pretty and silky. And this is the iconic or the landmark picture of the Emerald Bay State Park. Since this beach is stunning and has something for any kind of traveler, it is very famous.
You can just walk along the beach by seeing the spectacular view, kayak or paddleboat, have a sunbath, read a book while looking at the mountains, and anything you want. Summer months (June-August) are the best time to visit this soft sandy beach with your family.
Emerald Bay in Lake Tahoe Camping
Eagle Point Campground is one of the best places for camping in Emerald Bay. You need to plan the tour and reserve it before 6 months. On the other hand, Bayview Campground is also an amazing place for a night camp.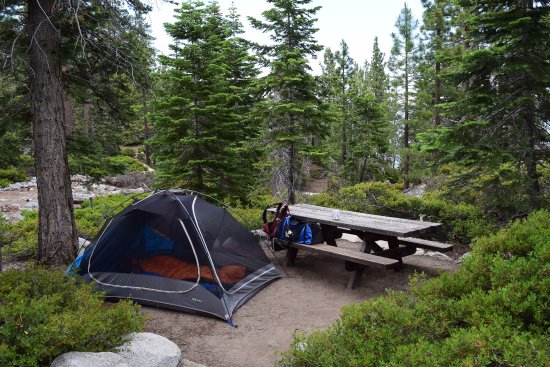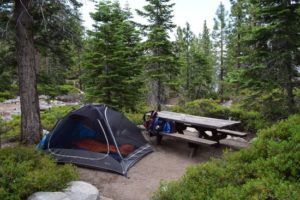 Since all of these campgrounds are famous and attractive, huge demand is there. So, plan early and reserve early. But in the case of Bayview, you get the reservation as early as you reach there. Latecomers will not get a good campsite.
DL Bliss Campground is a campsite located in the Northside of Emerald Bay near Lester Beach. And this is a dog-friendly one with breathtaking views of Lake Tahoe and Emerald Bay.  Boat-in Camp is also a magical campground that is only opened in the summertime. (Emerald Bay in Lake Tahoe)
Emerald Bay hikes
One of the gorgeous places for a hike in the US is Emerald Bay. And also, it offers the guaranteed best view of Lake Tahoe. One of my favorite trails is the Rubicon trail from Emeralds Bay State Park. Yes, it is from a higher vantage point, and you can hike with the soaring sounds of bald eagles.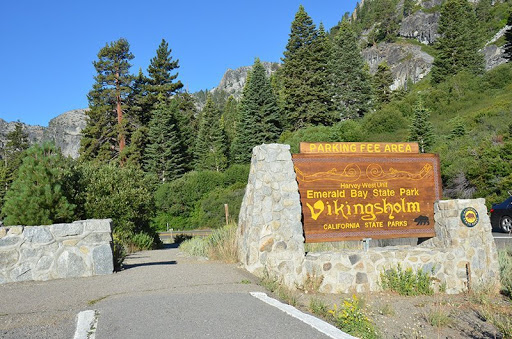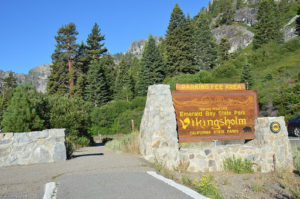 On the other hand, the Vikingsholm trail is more famous since it will lead you to Lake Tahoe's shore. And also, the trail offers you the chance to view the Vikingsholm castle as well.
Suggested Reading: Best Hikes in Utah
Another famous trail for night camps among hikers is the Bayview Hiking trail (need to take permission for that), located in the Bayview campground. This trail offers you more than stunning views. When you are made to the top of challenging Maggie's peak, you will reach another lake called Granite Lake. You can even plan your night camp there. (Emerald Bay in Lake Tahoe)
Suggested Reading: Florida Springs Camping
Hike to the Inspiration Point will offer you a great chance to see a whole view of Emerald Bay, Vikingsholm, Fannete Island, and many more. That means everything around Lake Tahoe. And this point is located 600 feet above the lake.
Visit Emerald Bay Waterfall
Waterfalls are the bonus package for the hikers in Emerald Bay. My first choice is the Cascade waterfall trail since it is gorgeous and not difficult to reach. Starting from the end of the Bayview campground, you can reach this amazing 200-foot fall surrounded by Cascade Lake within around 45 minutes. Do not pack your lunch to have it under the waterfall nature.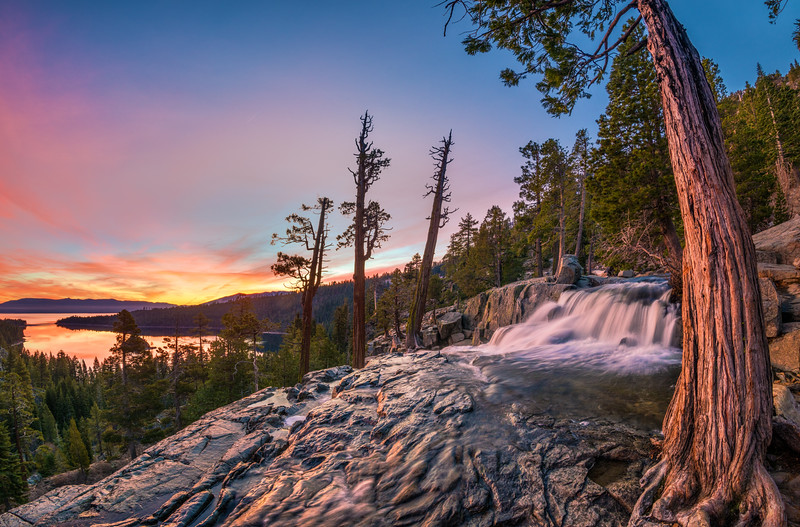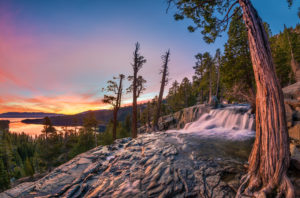 Eagle Falls and Eagle Lake is also another one you should not miss at all. Trust me, this is very famous, and there's a lot of crowds in the summer. So, I recommend you reach as early as possible in the day. This trail is steep, but it won't take more time to reach such mind-blowing Emerald Bay and Eagle Falls views. This trail finally provides access to the Desolation Wilderness area, which is a famous campground. (Emerald Bay in Lake Tahoe)
Visit Emerald Bay Castle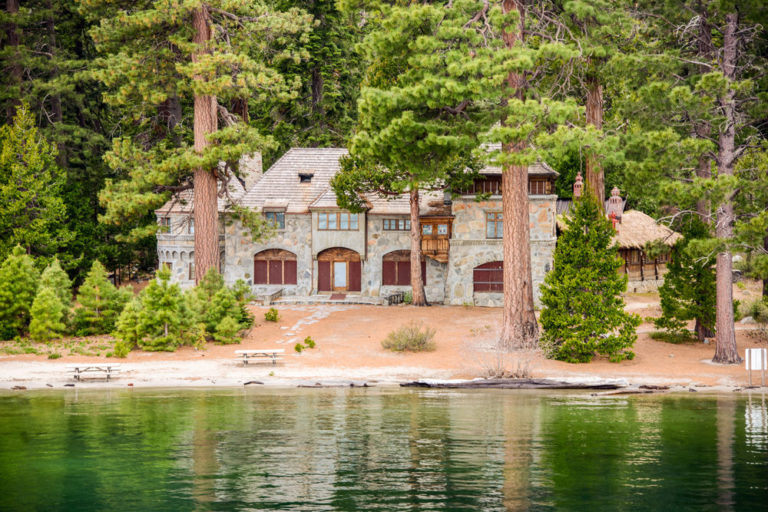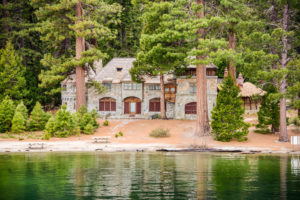 The Vikingsholm Castle or Emerald Bay Castle was where the former owners of the area lived in. And this is one of the majestic places in California. Actually, this is a combination of ancient architecture and nature. It was built in 1929 and had the features of 11th century stone churches in Southern Sweden. (Emerald Bay in Lake Tahoe)
Try Emerald Bay Cruise
The scenic boat cruises in Emerald Bay in Lake Tahoe are a thing you should not miss. And this is one of the best ways to discover Lake Tahoe with full-angle views. There are different kinds of cruises here like glass-bottom boat tours, party cruises, and other common cruises. Select the ideal one for you.
Do not miss the winter activities in Emerald Bay in Lake Tahoe.
Did you enjoy the post? Just pin it for later.