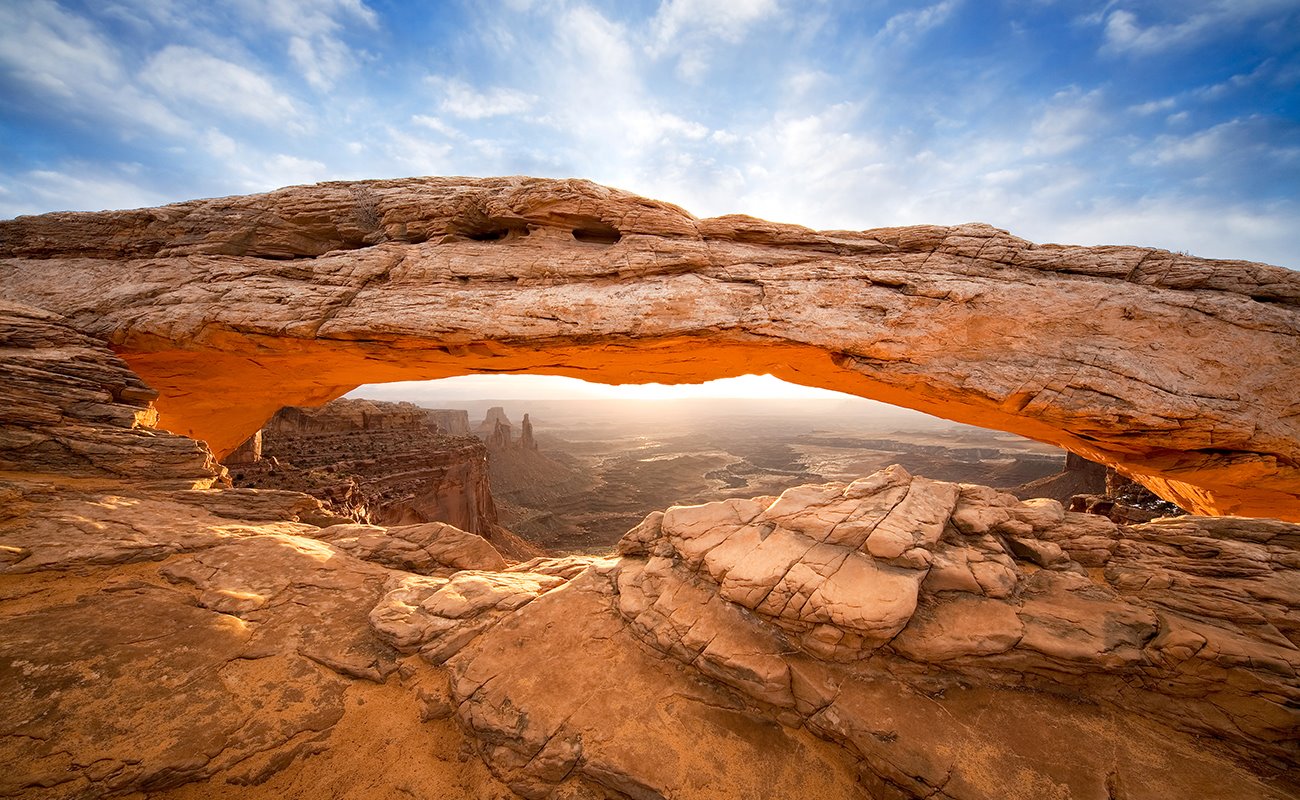 Utah is a jewel in the United States blessed with the most beautiful and unique terrains. This is almost like heaven for the hikers in the world as it has the most diverse environment with mountains, forests, deserts, glaciers, canyons, volcanoes, and rivers. Yes, it is totally an insane natural package for the hikers. So, here is the travel guide for the best hikes in Utah, which you should not miss in your travel life.
Best Hikes in Utah USA
Arches National Park



Even I fell in love to visit Utah because of the amazing pictures of Delicate Arch in Arches National Park. I think they are the most viral photos of Utah. So, as the first on the list, I will share the most highlighted hikes in Arches National Park, located in Southeast Utah just outside Moab town, UT. That means 3.5 hours away from Salt Lake City, the capital town of Utah.
Suggested Reading: Best Hikes in Greece
This amazing desert hike destination is ideal for beginners as they can start as day hikes. The park has no free shuttle to travel, so you need a car to travel. The whole drive until the end of the park will take around one hour. There's also a great campground like Wadi Rum, the main entrance gate, and a main road through the park.
Actually, this national park is more suitable for day hikers. That means if you plan the hike for a weekend in Arches National Park, then you can cover several world-famous short hikes.
The best seasons (Peak) to visit Arches National Park are spring (April and May) and fall (September and October). Because the temperature is not too high. But in the summer, the temperature is very high, and since there's no shade in the park, it is a really tough time for a hike. So, I recommend you avoid the summer to prevent dehydration, high temperature, and sun effect.
Suggested Reading: Enjoyable Things to do in a Desert
On the other hand, winter is also perfect for a hike in Arches since the temperature is not too low. If you can find a good sunny day in November or December, then you will be lucky enough to see the winter beauty of Arches with a little bit of snow on the desert landscapes. Even the crowds are not available like in Spring and Fall, you will have a huge private space to feel nature.
Delicate Arch Trail, Arches National Park: Best Hikes in Utah
The most famous arches in the park are Delicate Arch. Since it is the iconic photo of identifying Utah and appears on Utah license plates, everybody knows about Delicate Arch. And on the other hand, since this is a moderately easy trail to hike, beginners are mostly attracted to this destination.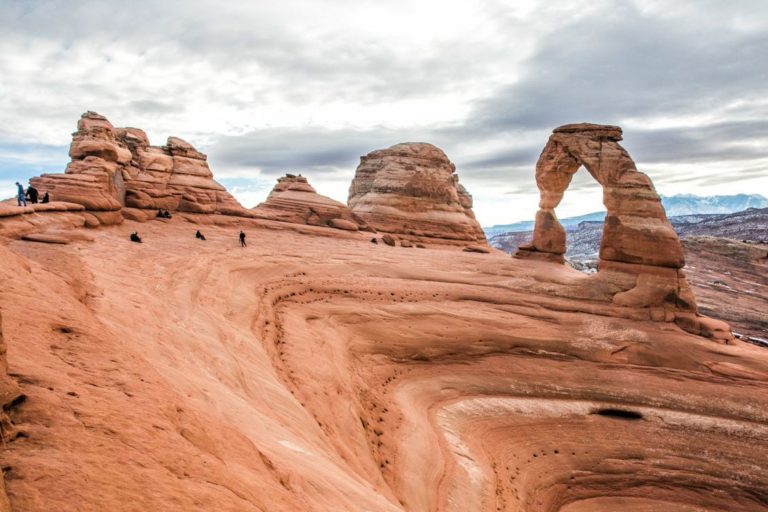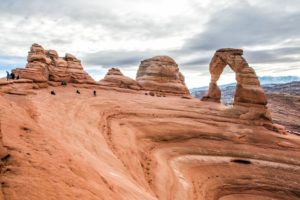 The trailhead's entrance (trailhead) and the parking area is the Wolfe Ranch or Turnbow Cabin in Arches National Park. The total distance from there is around 3.5 miles roundtrip, and the elevation is 610 feet.
When you climb near the trailhead, you will find ancient petroglyphs. Do not miss seeing them. Although the first half of the hike is a little tough, the second half is full of fun seeing multiple rocks cairns. Then you continue; further, you will view the Delicate Arch at once as a surprise. Trust me; it is just amazing to see the sunset at Delicate Arch.
If you are an adventurous hiker, then plan your hike at night as a night camp. It is spectacular to see the clear night sky with stars by staying on these amazing landscapes. But get ready for a cool climate with all the requirements.
There are some other amazing hiking experiences in Arches National Park as well. They are easier than Delicate Arch Trail.
Other hiking experiences in Arches National Park
The Window Hike, Arches National Park: Here, the windows-like landscapes are called "spectacles." Altogether, the hike has a one-mile roundtrip and very easy to climb since the elevation is around 187 feet.
Broken Arch Loop, Arches National Park: Starting from the Sand Dune Arch trailhead, this hike is filled with arches and desert shrubs. As an easy hike even for beginners, it has 2 miles roundtrip with a 226 feet elevation.
Landscape Arch, Arches National Park: This hike is a kind of warm-up for the daily hikers. Starting from the devil's garden trailhead, this is an easy and flat path to hike. The whole distance is 1.6 miles, and the elevation is around 130 feet.
Primitive Trail at Devil's Garden: This is a long and little difficult hike in Arches National park. Starting from Devil's Garden trailhead, the elevation is around 490 feet. 
Zion National Park: best hikes in Utah



Zion National Park is located in Southern Utah. The park is filled with canyons, red and white sandstone formations, and the Virgin River with 3000 feet vertical stone walls. As one of Utah's best hikes, Zion National Parks many chances for any hiker.
Zion is a year-round destination. But, I recommend you travel in April, May, early June, and October and November as the best time to visit Zion. Although the summer is very hot, it is the best time for a hike. But if you are planning for a hike in late July to September, consider the rain forecast.  Do not hike in Narrow Canyons and visit the Virgin River when it rains and predicted to be rained. On the other hand, winter is also a great time for a hike and views the beauty with a little snow dust on the landscapes.
The entrance fee to the park is around $25 per car. And also it has a free and fast shuttle service as well. There's a special fact that if you want to buy an annual pass to visit the whole national parks owned by the National Park Service, you can buy it online for around $80. And you do not need any permission for the hikes in Zion. But, if you are planning for a night camp, a Top-down Narrow hike, or a day hike in Subway,  then you should get permission.
Zion National Park one of the best campgrounds in the USA, with amenities like cafes with food and liquor.
Suggested Reading: Best Campgrounds in Acadia National Park
Angel's Landing, Zion National Park
Angel's Landing is one of the most iconic hikes in Zion National Park. But, sadly, this is a very dangerous and difficult one to climb. So, this is totally for fearless hikers. The total hike length is around 5.4 miles, and the elevation gain is 1617 feet. And the whole trial is so adventurous through Zion Canyon till Angel's Landing. Try to avoid crowd times and hike early in the mornings and late afternoons.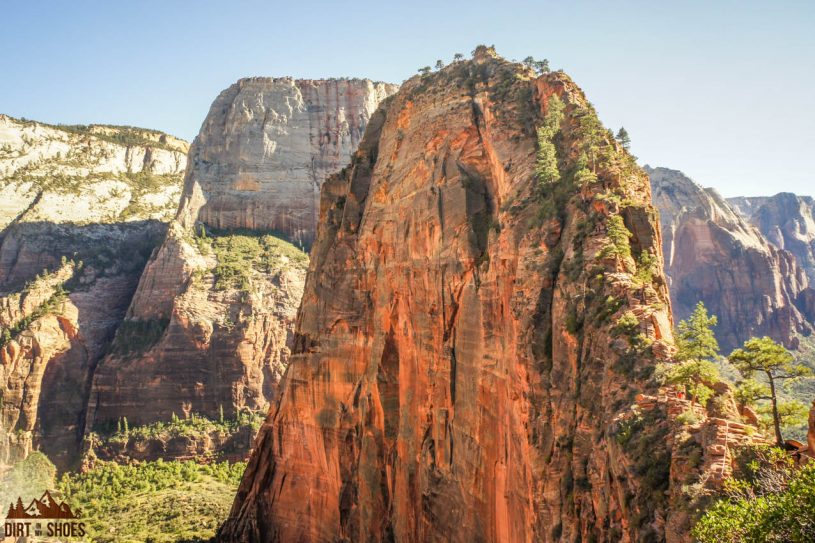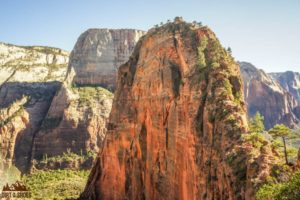 If you are a trained hiker and feel more adventurous, you can continue from Angel's Landing towards the more exciting top. And finally, you may get a whole view of Zion National Park from there.
The Narrows, Zion National Park
Zion Narrows is one of the best hikes in Utah. You can climb up to any level of length, starting from 2.3 miles. And the endpoint will be around 18 miles. So, the elevation gain also varies from 217 to 1017 feet. Obviously, when you hike up higher, then the trail becomes more difficult. That means the difficulty depends on how far you go. And if you are heading for a top-down hike, you need to get permission from the park authority.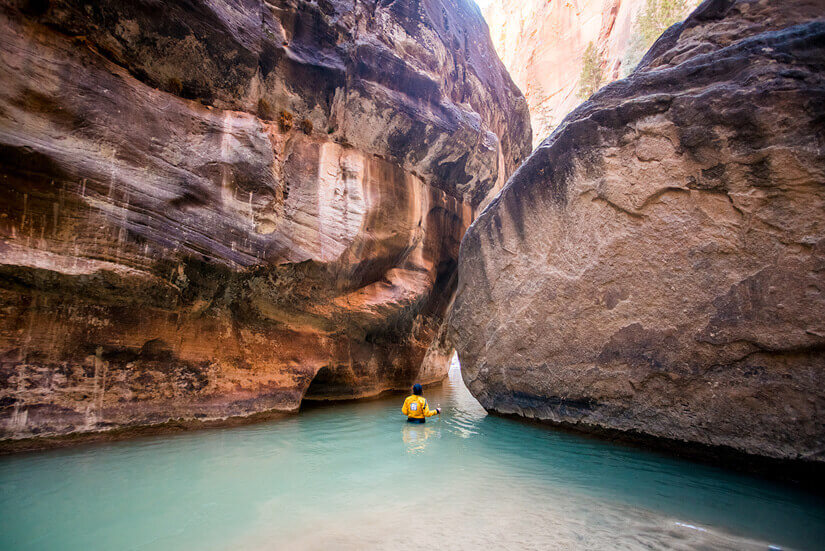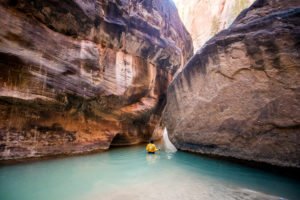 Zion Narrow is actually the narrowest section of Zion Canyon. Imagine that you are walking through that narrowest part of Zion Canyon in the Virgin River in the middle of 2000 feet high cliffs. Yeah, that is a priceless feeling. There are numerous stunning swimming holes as well. Again I'm reminding you to check the rain forecast before you swim through Narrows since it is flooding with even small rain.
I suggest you plan an overnight backpacking trip to get an unforgettable camping experience at Zion.
Suggested Reading: Florida Springs Camping
Observation Point, Zion National Park
The free shuttle of Zion stops at Weeping Rock for you to reach Observation Point. This hike is also a tough and difficult one. Actually, I believe one thing in hiking, the tougher the trail, the more beautiful the top view. That belief and curiosity are enough for me to reach the top.
The total length of the roundtrip is around 8 miles, and the elevation gain is 2150 feet. This one is easier compared with Angel's Landing. Once you reach the Observation point, you may see Angel's Landing and east and west Canyon rims. The view is stunning, and the trail is also not crowded. So, you can feel the beauty alone without any disturbance.
Vermillion cliffs wilderness: Best Hikes in Utah
Vermillion Cliffs National Monument is located in the area of Arizona and Southern Utah. This monument exists around 294,000 acres and contains the natural treasures of Paria Plateau, Canyon, The Wave (Coyote Buttes North and South), and Vermilion Cliffs. Here are the best hikes in Vermillion Cliffs, Utah.
Keep in mind, there's no visitor center on the monument, and you will have to take permission for some hikes, like The Wave, Coyote Buttes South, and night trips in Paria Canyon.
The wave, Vermillion Cliffs Wilderness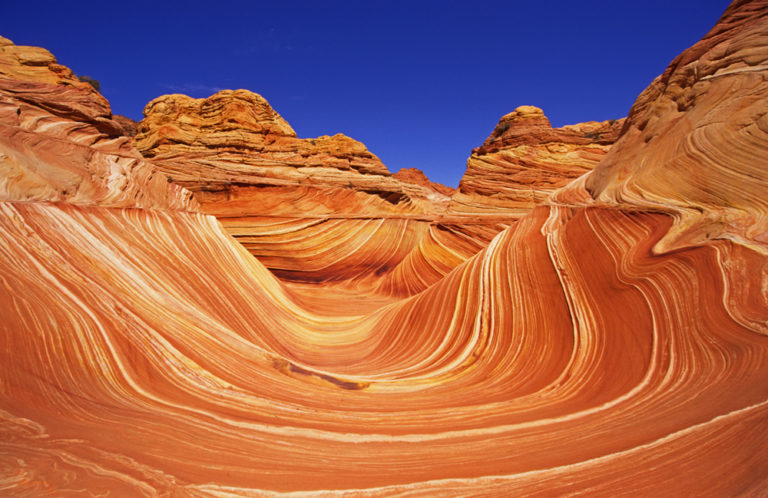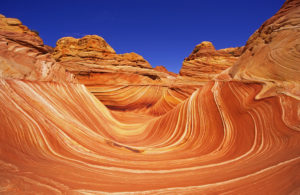 The Wave is the most highlighted one and my favorite in Vermillion Cliffs. This is located on the border of Arizona and Utah. The trail was surrounded by colorful, red, and strange wavy stones. The hike's total length is about 5.2 miles, and it is a little bit difficult to hike. The elevation gain is around 400 feet.
And the fact is you must take permission to visit this beautiful destination. Getting permission is not that easy since the permission system is more competitive, and it allows only 20 permits a day. The nearest town to the Wave is Kanab, and the trailhead is Wire Pass. Here also, you should check the weather forecast before you go since the flooding effect is there.
Buckskin Gulch, Wire Pass, Vermillion Cliffs
As the longest slot canyon in the world, Buckskin is famous among day hikers. For the day hikes, you can take permission from the Wire Pass trailhead, and for the overnight tours, you need to take permission.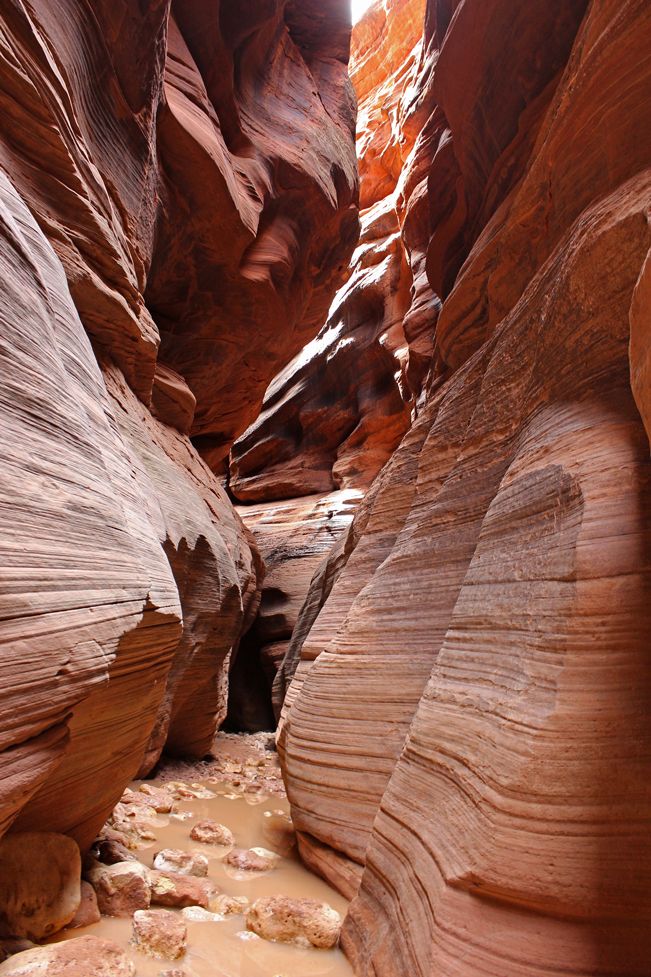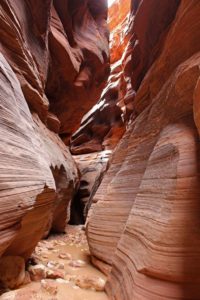 The way is more enjoyable, and you can see some ancient petroglyphs on the huge canyon walls. Although Buckskin is a year-round destination, it is better to travel in the cool climate to avoid the deadly flash flood effects is less. (Best time: April-June/September-November) However, if you plan to visit the canyon's deepest pools, then get ready for the cool water with suitable shoes and others.
Try to access via House Rock Valley Road in Kanab since the trail is marked to identify quickly. And do not forget to check the rain forecast and to bring water to drink since you cannot find drinkable water in Buckskin.
Paria Canyon Trail, Vermillion Cliffs
Paria Canyon exists for 38 miles, and you have to go down 1130 feet. This is one of the longest trails which you need permission to visit. Once you reach, you want to walk on the Paria riverbed through the huge walls of Navajo sandstone. Some hikers say this is almost like Zion Narrows, but for me, this one is the best and differs from it. Paria Canyon is more remote.
The whole tour will take around 4 days and get permission information from the same link above-mentioned. BTW we took the White House Trailhead, which easier to access.
Chesler Park Loop and Joint Trail, Canyonlands National Park: Best Hikes in Utah



Canyonlands National Park, which is located in Needles District, is famous among hikers. But I think Chesler Park Loop and Joint Trail is one of the most underrated hikes here. The hike is more impressive and offers you diverse landscape views like fire red stones, shorter red rocks capped with white mushrooms shape tops, and a huge open space to see the local shrubs and other vegetation.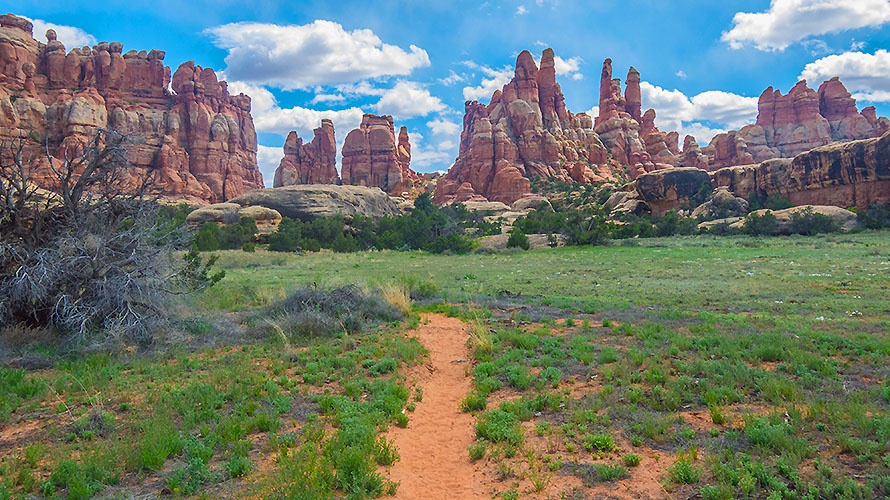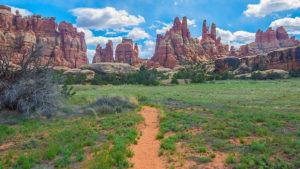 To see all of this beauty, you just need to get a one and half hour drive to the South of Moab, Utah. Actually, this trail is located on the south side of the famous island of Sky District. Since this: is not so popular, you can feel the beauty and get more artistic photos as you want freely. The whole trail is around 11 miles, and it is more worth spending time here.
Mesa Arch, Canyonlands National Park, sky district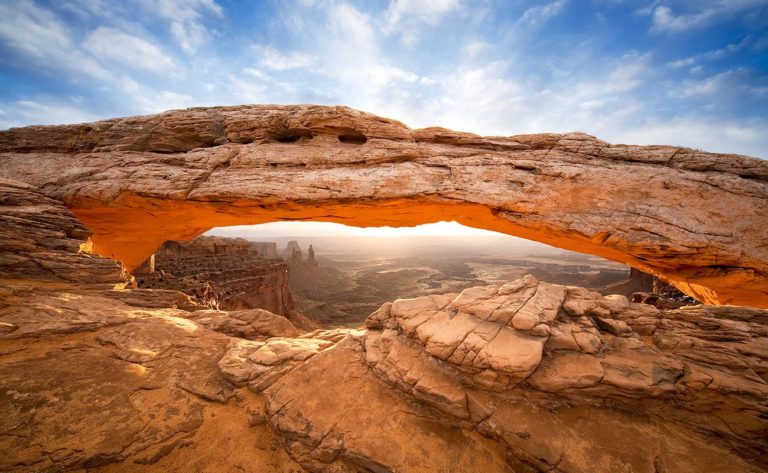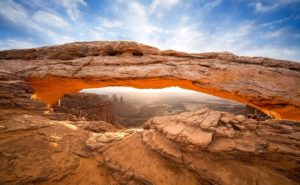 As mentioned earlier, Canyonlands offers any hiking experience for any level of hiker. Mesa Arch is the most famous out of all those hikes. Although the hiking way is not enjoyable, the climax is adorable. I think that is the reason for the popularity of Mesa Arch. To capture the orange glow of the stones, you see in photographs, you must come here at sunrise. But no matter what the time, this is a fantastic view of Canyonlands.
Suggested Reading: Prince of Wales Island Alaska
Fairyland Loop, Bryce Canyon National Park
Fairyland Loop in Bryce Canyon National Park offers you a great 8 miles of hiking experience through red, orange, pink, and cream color cliffs, ridges, and canyons. There are dramatic rock formations like China Wall and Tower Bridge.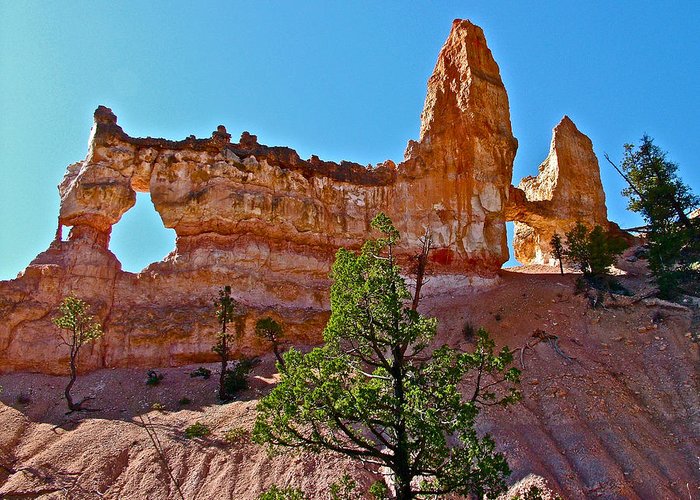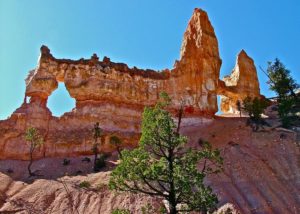 Fairyland is a less crowded destination since you can visit here as an alternative to the crowded Navajo Loop. On the other hand, Bryce Canyon National Park is a great campground in the USA. So, do not miss that chance. More information: Bryce Canyon National Park 
The total trail length is around 7.4 miles, and the elevation gain is 1514 feet. That means it is a difficult hike. But, you don't need to get permission for the hike.
Golden Cathedral Trail, Grand Staircase Escalante National Monument



Drive for 16.3 miles down Hole-in-the-Rock Road and turn left on Egypt Bench Road and continue for another 9.9 miles to reach the trailhead. Yes, you got the magnificent Golden Cathedral in Grand Staircase Escalante National Monument. You will find this at the end of Neon Canyon there.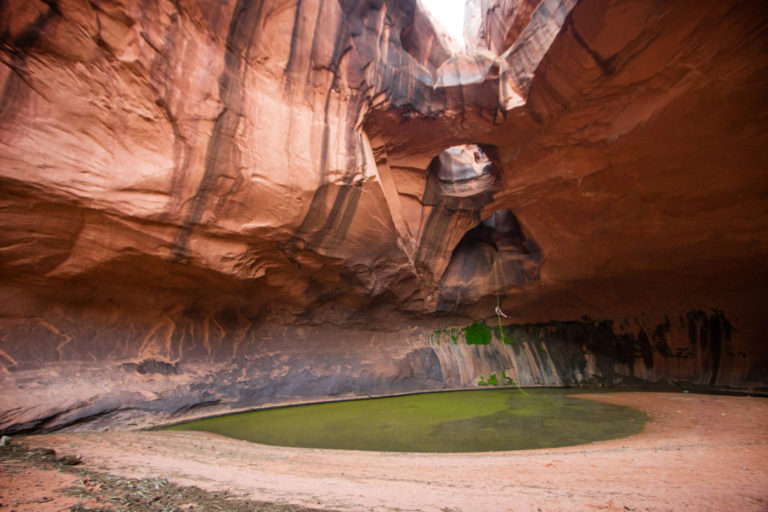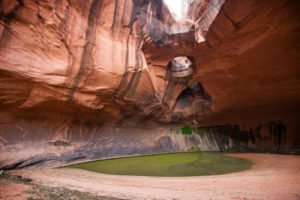 The whole trail length is 9.1 miles, and the elevation gain is around 1581 feet. Since this is a long hike and less crowded, you should bring all your hike requirements.
Mount Timpanogos, Wasatch Mountain Range: Best Hikes in Utah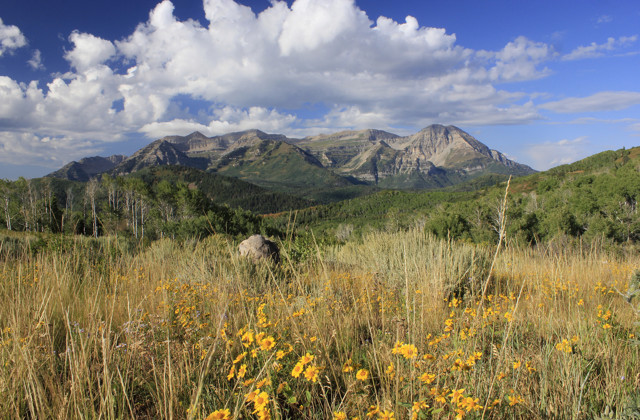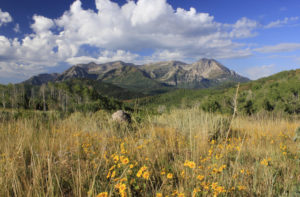 The impressive Wasatch Mountain Range is located in Salt Lake City, and Mount Timpanogos is the second highest peak of the whole range. It has 11,752 feet to the top, and it is a challenging hike. Numerous local fauna and flora can be seen here, and you do not need any permission to reach, but a good hiking experience is required. I suggest you plan for an overnight backpacking experience.
Did you enjoy the post?? Just pin it for later.