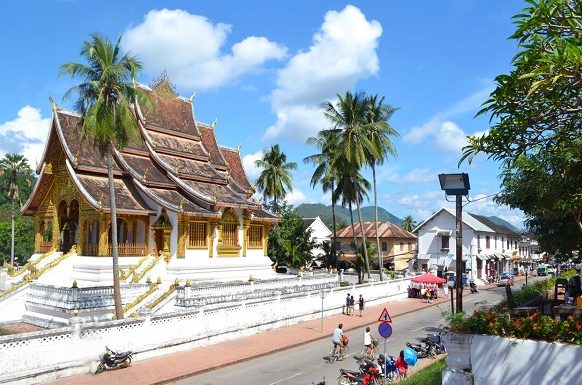 This Laos travel guide with all the information is for travelers worldwide who love to travel Laos. Locating between Thailand and Vietnam, Laos is a country mixed with natural and cultural wonders in Southeast Asia. Especially, Vang Vieng, Vientiane, and Luang Prabang, like destinations, are more highlighted.
And after Luang Prabang was considered a leading UNESCO World Heritage site and Vang Vieng transformed into an eco-friendly destination, Laos became more famous. So, keep reading to know more about Laos before you travel.
Laos Travel
Is it safe to travel to Laos?
Laos attracted more tourists' over the last couple of decades as a safe place to travel. I was very comfortable when I was in Laos. So, I can say that Laos is totally a safe country to travel to. Even the people in Laos are very kind and warm-hearted. But, still, you must be alert on the common safety options.
Especially when you are using public transportation, like crowded buses, always keep your eye on your wallet and phone like things. It is better not to take any valuable item with you. And also, when you travel to Laos, do not leave money and any valuable item in your hotel room if you feel that it is not safe. On the other hand, if you hire any motorbike to travel around, then surely lock it and park in a paid lot.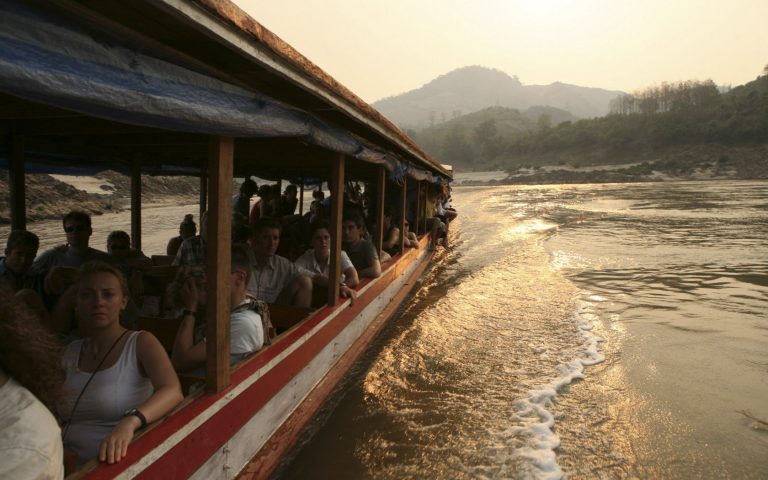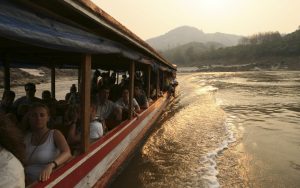 Be careful when you are in the queues in Laos. Because it has the typical South Asian queue system, which means "first seen, first served" method. So, it is like a game. If you are strong and strategic, you will reach the counter first. But, do not forget to protect your valuable things when you push in the middle of the crowd.
The road system in Laos is well developed, so; transportation is safe. But, since there is a huge amount of motorbikes, the number of accidents has increased. So, try to avoid bike rides. And also, speed boat rides are unsafe in Laos. So, avoid them as well.
Apart from such things, crimes occur in very little amounts. Compared with the nearby Asian countries like Vietnam, Thailand, and Cambodia, Laos is safer.
Suggested Reading: Gobi Desert in Asia
Laos Travel Facts



The currency in Laos is Laos Kip. One Laotian Kip equals $ 0.00011.
Getting a visa to visit Laos is so convenient and fast. You can get an arrival visa by filling a form. And 30 days tourist visa will cost around $40. But, it depends on where you are from. You should have a passport size photo of yourself and can get an arrival visa within 10 minutes.
Laotian is the official language in Laos. It is very much similar to Thai. But, Loa people know some English as well.
What is the best time to visit Laos?
The best time to travel to Laos is Between October to February. In that period, the climate is optimum for traveling with optimum cool temperatures. But the period from November to January is the most famous peak season of tourists in Laos. But, the north side of the country has a freezing cool at the end of the year.
You can generally visit Laos in any month of the year except March and April since the country's temperature comes to its peak. Then, from May to June, it starts Laos's rainy season. I do not suggest to travel Laos in that period. But, if you like to travel on rainy days, get ready with umbrellas and rain jackets.
If you want to sail on the rivers or cruise, then the time between November and January is ideal.
How much does a trip to Laos cost?
In my Laos travel guide, further, I can say Laos is a laid back travel destination that you can enjoy within a little budget. I could manage the day with $15 (120,000 Lao Kip). It can be varied. However, the maximum will be around $25.
Restaurant prices or hotel prices in Laos are even lower compared with nearby countries. For example, the cheapest room I found was $3. And air-conditioned rooms can be located for around $10. Even the cost of food and drinks is at fair prices.
You may surprise to hear, even the transportation prices in Laos are under a $10 budget. So, ultimately you may realize that Laos is a budget-friendly stunning destination in Asia.
Laos Capital
Vientiane is Laos's capital that is filled with relaxing riverside spots since the Mekong River locates it. In my tour, I realized the following highlighted points of Laos capital, Vientiane.
The number one point is friendly and warm-hearted Vientiane people. They welcome us by saying "Sabaidii" in a kind manner. The capital is still less developed, and people spend a very simple life with simple things.
Vientiane is the cleanest city in Southeast Asia. Although Laos is one of the world's poorest countries, you won't feel it when you travel around Vientiane.
Suggested Reading: Costa Rica Capital Guide
Vientiane is the cheapest place to have different street food items like pate, souffles, Grilled steak, and Sancerre like wine.
Riverside Night Market is also a highlighted thing in Vientiane. ASmallstalls are stretching with artful things, plastic items, clothes, and many more. along the Mekong River
You can have a glass of "Beer Lao," the national beer in the country. And it is one of the largest companies in Laos and produces beer in Vientiane.
Eyecatching temples in Vientiane is also one of the most highlighted points there.
French Colonial Architecture is also an impressive feature in Vientiane that attracts more tourists.
And on the other hand, Vientiane has vibrant nightlife as well.
Looking for the best hotels in Laos?? Just check here for the best deal that macth your budget. 


Is Laos worth a visit?
There's no doubt. Laos is a Southeast Asian country that is always on the top of the bucket list by every backpacker. As we all know, all the travelers' plans were hampered due to the war and the communist administration for a long time in Laos. But now everything is fine.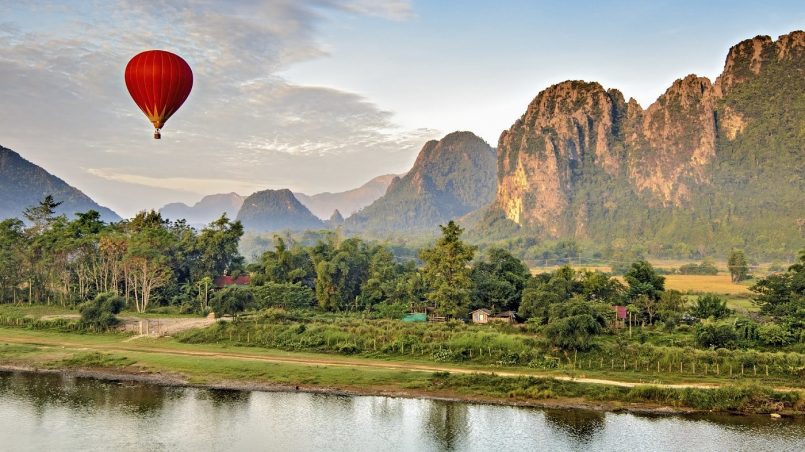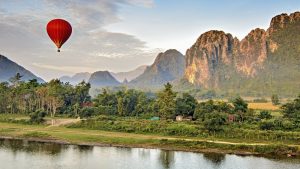 Currently, Laos is one of the main tourist destinations in Southeast Asia. Here is the Laos travel guide with the best things to do on your tour.
Tubing on Vang Vieng River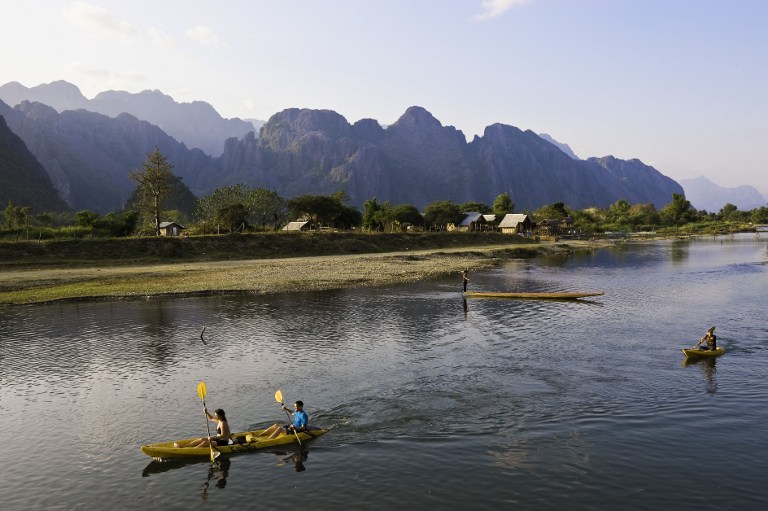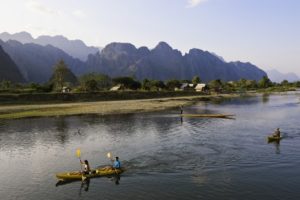 The city of Vang Vieng is situated along the river Nam Song. The past Vang Vieng city was very dark. Because it was accessed mostly by drunk backpackers, it was a kind of home for those backpackers who spend their days floating on tubes down the Nam Song River and riverside bars. Also, drunkards and illegal drugs were frequently available in this area in the past.
But now, the scene has changed completely to a healthy level. The government has shut down all the bars and drug dealers in the area, and now it is safe. Actually, the facilities and hotels have upgraded, and even the premium packages are also available. So, undoubtedly now you can enjoy going on tubing in Nam Song.
Most importantly, we must discuss why most backpackers and solo travelers are attracted to Vang Vieng. Vang Vieng and Nam Song River are wonderful and give unforgettable mountain panorama scenes to your camera. The travelers can also enjoy swimming in the Blue Lagoon, explore the Four Caves (Tham Sang Triangle), and climb Sun Set hill to get an overview of the city.
Suggested Reading: Floating Markets in Thailand
Travel Luang Prabang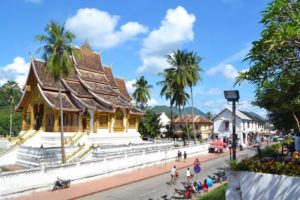 The former royal capital in Laos, Luang Prabang, is recognized as a UNESCO World Heritage Site. It clearly shows Laos' history with its architecture and the way it is. More specifically, its royal palace and temples represent Laos' honorable history. But it almost looks like a French Colony with all its features.
The best part of this place is that people continue their old rituals and habits. For example, The Tak Bat ceremony. In that ceremony, the monks are coming in a queue on the streets to receive devotees' alms. It looks so nice and impressive.
The next one on the list is the royal palace, which is considered a landmark of Laos history. And then you must visit the Laos National Museum and the former royal temple with eye-catching ancient artworks.
Apart from them, hiking to the waterfall Kuang Si and cruise on the River Mekong to watch the sunset are different experiences in Luang Prabang in Nothern Laos.
On the other hand, if you love an authentic local shopping experience, the Night Markets will provide you that opportunity. In there, you can buy Laos food, ceramics, fabrics, and many more items at low prices.
Visit the Island Si Phan Don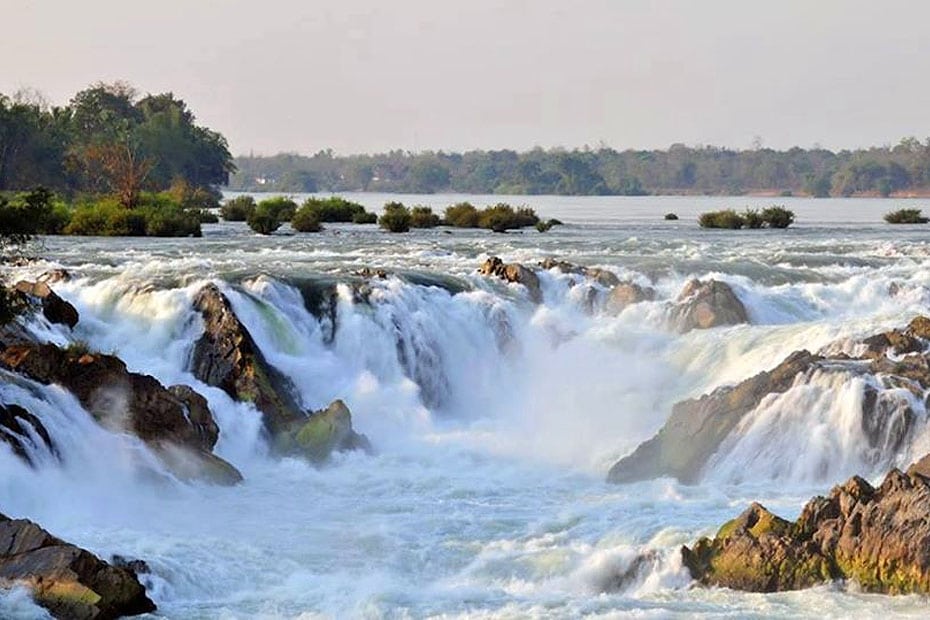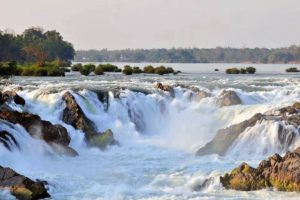 As we all know, Laos is a landlocked country. But, laid-back islands can still be found within its borders. Si Phan Don is such a famous archipelago in Southern Laos. And also, it gives Laos some spectacular natural views of the Mekong River.
The real meaning of Si Phan Don is "Four Thousand Islands."These three are more popular among travelers: Don Det, Don Khon, and Don Khong. The quietest and less crowded island is Don Khon. And the most famous island with budget hotel packages is Don Det. Don Khong is an island with a good selection of boutique hotels.
Suggested Reading: Travel Guide to Bora Bora
You can have fun by eating Lao food, cycling around the rural area, and kayaking through the Mekong River. You will also find Khone Phapheng Waterfall near Si Phan Don, Southeast Asia's largest waterfall.
Explore the Plains of Jars



The Plains of Jars in Laos contains plenty of stone jars that originated in the past (around a thousand years back). They are tall, like 3 to 10 feet and heavy, like 14 tons each. One more special thing that you should concern while visiting this place is its surroundings have unexploded ordinances. So, do not step on those areas. I suggest you visiting these Plains of Jars with your travel mates rather than alone.
Suggested Reading: Mayan Ruins of Cancun
Discover the Tham Kong Lo Cave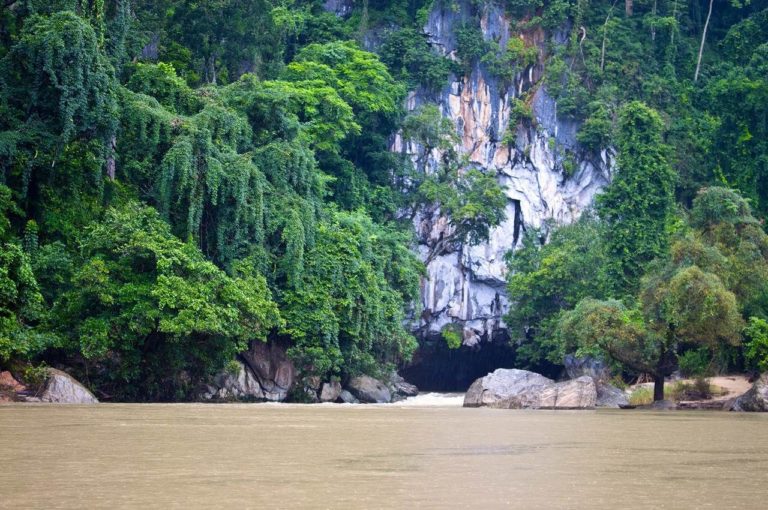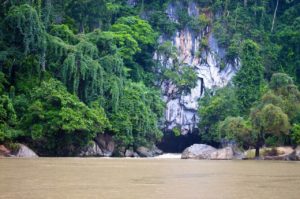 Here's the longest cave in Laos. Tham Kong Lo Cave was carved out of Khammouane Province's limestone mountains million years ago. The Nam Hin Bun River is flowing through the cave, and it attracts so many tourists. And also, there is a village at the cave's opposite openings. So, the river functions as a transport mode for the villagers. Actually, you can hire a motorboat and enter the cave to discover it.
Experience Gibbon Tree Houses
A three days package (The Gibbon Experience) will cost around $350. But, it worths more than that.  And also, it is unique and unforgettable. It has a series of zip lines connecting to the world's highest treehouses. You can visit the treehouses and stay by hearing the sounds of gibbons. Als the surrounding is just incredible. On the other hand, there are some hiking opportunities as well.