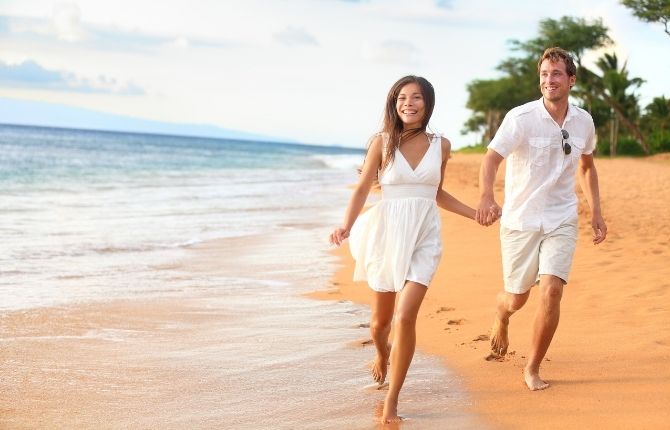 Do you choose your holiday destinations based on the proximity and quality of the beaches that surround you? Well, you are in luck! We have ranked the world's top 10 beach spots for ocean lovers. Take a look at the list and start planning your next beach escape. 
1. Surfers Paradise, Gold Coast
Not just a clever name, Surfers Paradise is just that. The popular Cavall Avenue might have you fooled that this is a transient beach, but Surfers Paradise still feels so untouched and vast in its beauty.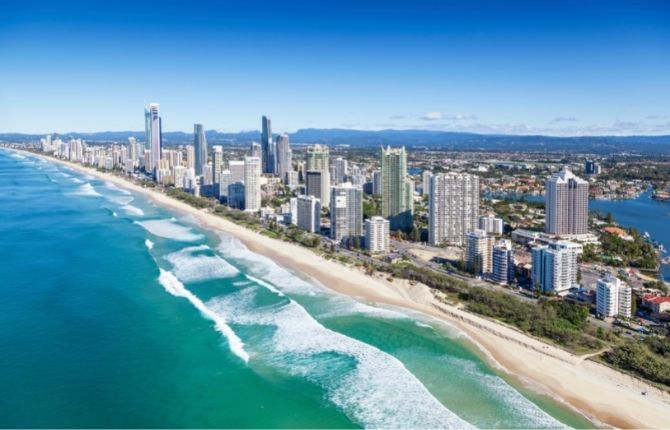 The white sand on the shore extends far back so that the beach can be enjoyed during low and high tide, but be mindful of conditions on the day as this beach can be quite powerful. Visit the Marriot Gold Coast and enjoy the beauty of Surfers Paradise beach. 
2. Ora Beach, Indonesia 
It's not surprising that Ora Beach has come to represent relaxation and status to the savvy traveler. Everything about Ora Beach is beautiful, from the natural mountain foliage that frames the beach, to the stunning coral ecosystem that is easy to spot in the crystal clear water. 
3. Bondi Beach, Sydney
Do not miss Bondi Beach and the awesome atmosphere that surrounds this famous area. Bondi Beach perfectly blends inner-city living with the fun and excitement of a beach town, and it is not to be missed. Add this spot to your beach bucket list and join the thousands who flock to the sand and enjoy stunning views in each direction. 
4. Champagne Beach, Vanuatu
Champagne Beach looks exactly like a screensaver, and, in fact,  it probably is. This beach has been named the best in the South Pacific area, and it welcomes many tourists each year who are wanting to see the crystal clear water and powder-white sand themselves.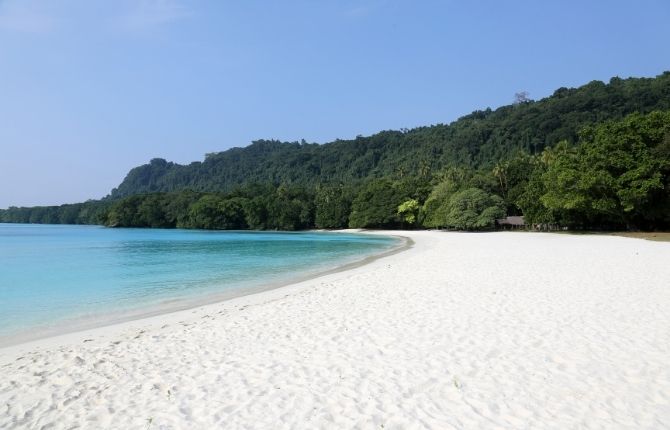 Australian cruise ships will often make a visit to this beach, as what view could be better than this?
5. Anse Source d'Argent, Seychelles
This is one beach that has such a dramatic environment, with granite cliffs, dense forest, and pristine water. The Anse Source d'Argent beach is perfectly positioned on the southwest coast of Mahé, and despite its beauty – there are not too many visitors frequenting this location. Add this spot to your must-see list and get one of the best views of the Indian Ocean.
6. My Khe Beach, Vietnam
My Khe Beach has been named as one of the 'most attractive beaches on the planet' by Forbes magazine. Vietnam is such a fantastic holiday destination, with Ha Long Bay a UNESCO World Heritage Site and a must-see for any enthusiastic traveler.
If you are in search of a beach over a bay, then My Khe Beach is your first port of call. If you want to enjoy the beauty for longer, you can find luxury villas and resorts along the water. You will also see strict littering laws that keep the beach looking pristine.
7. Nissi Beach, Cyprus
Nissi Beach offers something for every holiday goer. You can explore its huge 500-meter stretch of beach on foot. Or you can settle on the beach and watch the sun rise and set in style.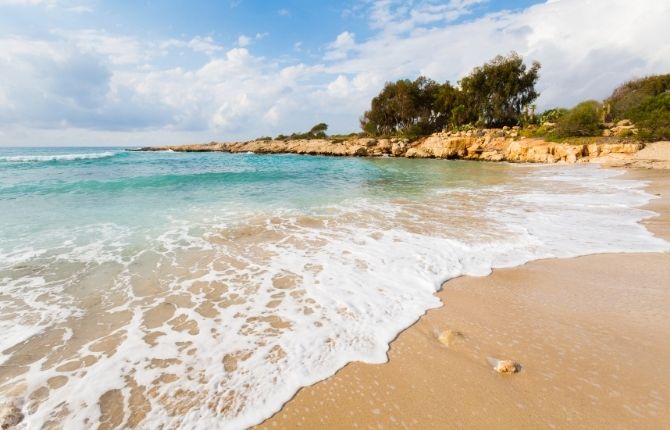 This is a beach truly beloved by locals and travelers and actually holds the coveted Blue Flag for its clean presentation. Come and see this stunning Cyprus beach and remember to leave it in fabulous condition when you leave. 
8. Amalfi
Not only is Amalfi a beach and destination, but it has come to represent an idea and aesthetic. The Amalfi Coast is truly the best in Italy, and it's only getting more popular with each passing summer.
The beds, towels, and umbrellas, on Amalfi, are inviting you. The beauty of Amalfi is that you are also so close to Spain and the beaches that await. 
9. Cala Comte, Ibiza
Don't be fooled into thinking that Ibiza is only a party destination, as it is also a great place to relax and enjoy stunning beaches. Most of Ibiza's top sightseeing spots are beaches, and you should try your best to see as many as possible.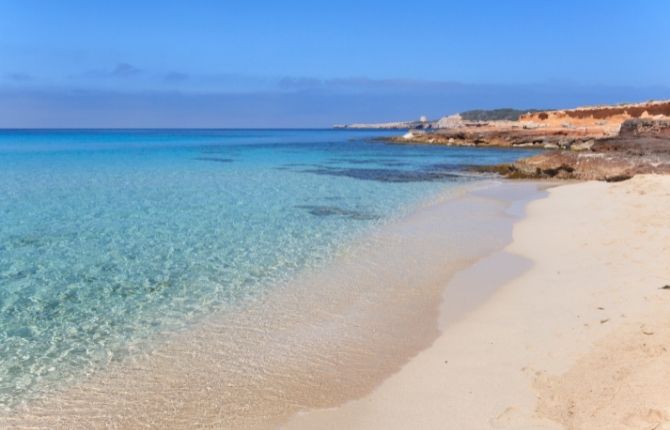 If you don't have a lot of time, we recommend starting with Cala Comte and Cala Bassa. 
10. Saint Tropez, France
St Tropez has a great reputation behind it. The beach is such a "who's who" of Europe and is the perfect place to go for a group holiday or to recharge with a special someone. Spend some time really exploring the quieter parts of St Tropez and enjoy the pristine water in the warmer season. 
Which of these beaches is you most excited to visit, or have you visited some of them already? Visit Gold Coast hotels to get a local flavor of these stunning beaches.