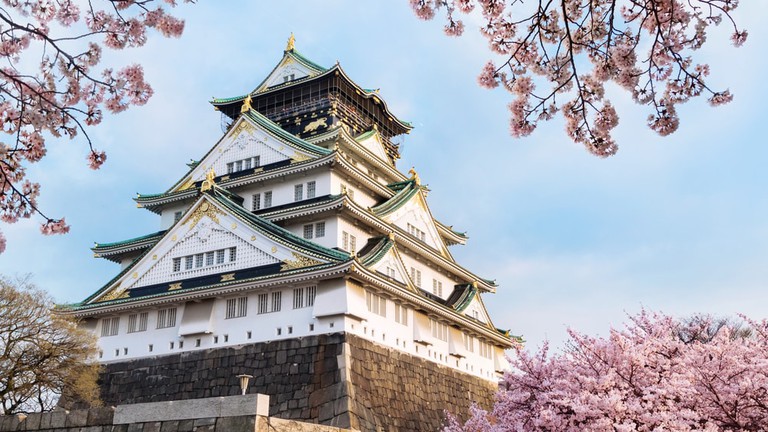 The things to do in Osaka, Japan, contain cultural things, modern, fun things, tasty food, festivals, and many more. After Tokyo and Kyoto, Osaka is one of the main cities in Japan. Located on Honshu Island, Osaka offers you traditional and modern experiences along with stunning beach experiences as well. Considering Japan's third-biggest city, Osaka attracts many tourists annually.
Since there are various things to do, like, from visiting historic castles to eating at famous cuisines, it is worth visiting there. Here are the best things to do in Osaka, FYI.
Things to do in Osaka
What is Osaka best Known for?
When I hear the name Osaka, a beautiful picture of a castle always comes to my mind. Yes, it is the home to the eye-catching

Osaka Castle

. And also, this city once was Japan's capital. One of the major remnants for that is Japan's first full-scale palace named Naniwa-no-Miya Palace. It was first built in 650, and now it is maintained as a park.
As mentioned earlier, Osaka is the third-largest city in Japan and the

country's third most important seaport

. Therefore, this is home to many major manufacturers. (Things to do in Osaka)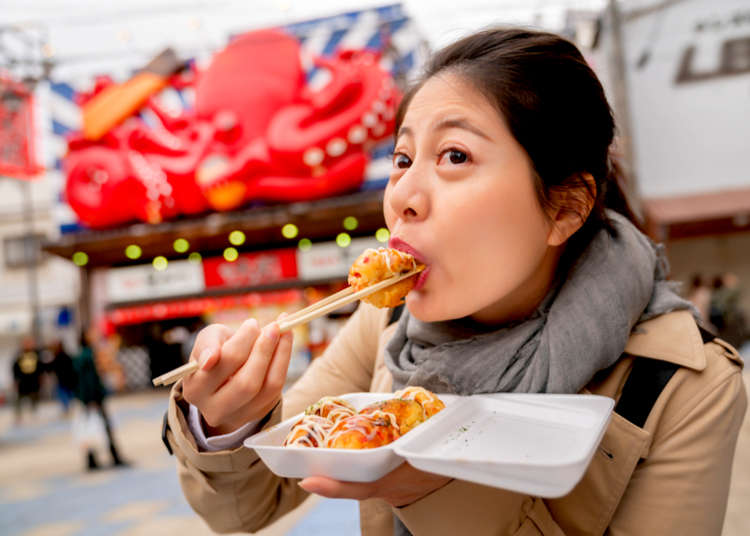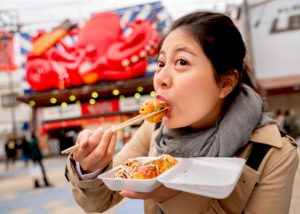 Osaka is best known f

or its delicious Japanese food. Therefore it is called "Nation's Kitchen

." The regions like

Dotonbori

is more famous for takoyaki and okonomiyaki like delicious food.
The city has the first

Universal Theme Park

outside of the USA.

Suggested Reading

:

Magical Disney Theme Parks

"

Hanami

" is the most beautiful period in Osaka. It starts in April and lasts for around 2 weeks. The importance of that period is

Japan

's symbol of cherry blossom all-over Osaka.

Osaka's people are more friendly and welcoming

compared with other cities in Japan.

This is the shopping center in Japan

. Since it is a commercial hub, electronic items, shopping complexes, and luxury brand boutiques are frequent. Most of the shopping travelers prefer Osaka as it is less crowded than Tokyo.
Since Osaka is a port city, beaches, aquariums, and seafood are famous. Actually, it has the second-largest aquarium in the world called

Osaka Kariyukan Aquarium

.
Osaka has more theaters as it is the birthplace of

Kabuki and Bunraku

. So, puppets and dolls are frequent here.
Osaka is famous for

its spa world

. It has unique Asian

spas

that include Japanese spa techniques. (Things to do in Osaka)
Looking for the best hotels in Osaka, Japan. Just check here for the best deals from Booking.com. 


Is Osaka worth visiting?
Yes, of course. It is worth visiting Osaka when you travel to Japan. I have already mentioned some special points regarding Osaka. Those points clearly highlight that you should not miss Osaka at all.
Since it has a rich history dating back more than 1000 years ago, you can cover Japanese cultural and historical places. And also the city contains many nightlife fun things with delicious food and shopping.
Osaka Map
Here are all the cities and towns of Osaka, Japan.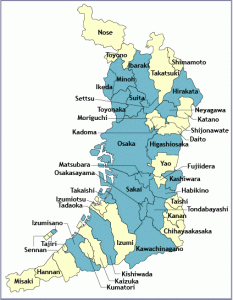 Things to do in Osaka
Osaka is one of Asia''s most shinny and electric modern destinations. Therefore, it has been the hub for entertainment, a center of business, and a pleasant spot for a long time. So, here's my preferred things to do there.
Osaka Aquarium Kariyukan
Osaka Aquarium Kariyukan is the second-largest and one of the top aquariums in the world. The visitors can spend almost a full day revealing in the more replicated environments. It includes various animal types (over 3000) from various environments on the Pacific Rim. Like: Ecuadorian jungle, Tasmanian Sea, Monterey Bay, and Great Barrier Reef.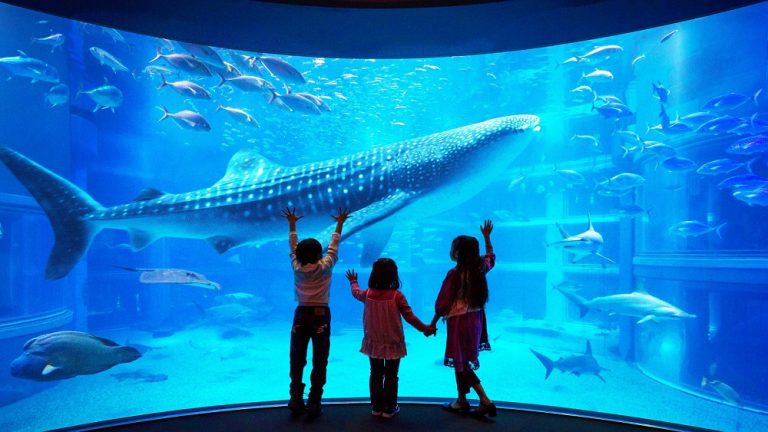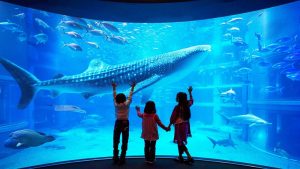 Osaka Aquarium also allows you to see the sea otters, crustaceans, and some shocking deep sea creatures like whale sharks. (Actually, whale sharks are the largest known fish on the planet)
The huge tanks with fish are more colorful, and watching at them will make your mind relax.
Suggested Reading: Best Places for humpback whale watching
Things to do in Osaka:

Eat Osaka Food

As I mentioned earlier, this city is the "Nation's Kitchen" or the "Kitchen of Japan." It is filled with delicious food and restaurants. Most of the travelers visit here just because of eating unique Osaka foods. Miso soup, Sushi, Kushikatsu, and Takoyaki foods are my favorites.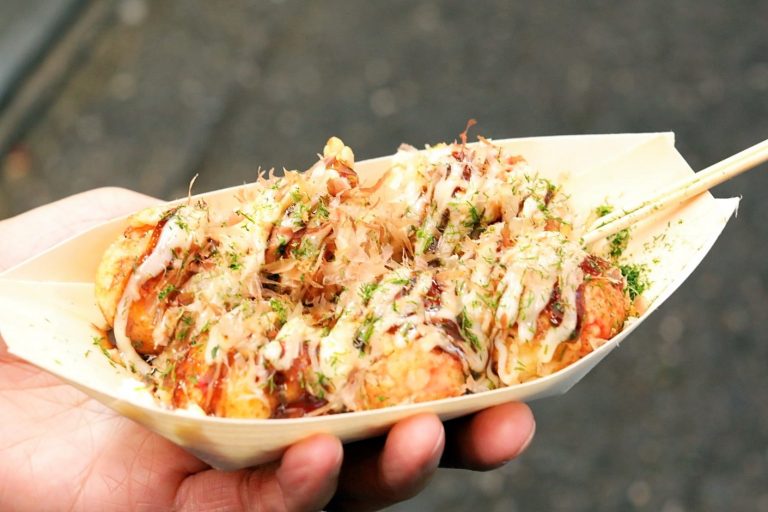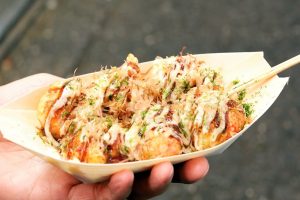 Okonomiyaki and Takoyaki are trendy food items. Tako means octopus. So, it is also called octopus balls. And these balls are made with flour battered octopus pieces mixed with tempura bits, ginger, green onion, and friend bonito flakes. You can really experience the way that chefs making those balls in the restaurants nearby Umeda Train Station. It will surely be an amazing experience with an amazing taste.
The street food in the Dotonbori district is also famous. Like that, there are many fresh seafood items and other typical Japanese food items in Osaka.
Suggested Reading: Best Thai Food You Should Try
Things to do in Osaka:

Osaka Castle
Osaka Jo or the castle can be considered the city's most famous landmark built in the 1500s by Toyotomi Hideyoshi. This was actually a military arsenal in the era of World War 2. And it was severely damaged after the bomb attacks of that era. Now you can see a reconstructed castle several times.
This is a five-storied building with an amazing museum. And the museum is displaying armors, weapons, and other historical artifacts. Especially, the garden and the castle look beautiful and Instagrammable in cherry blossom seasons. (Things to do in Osaka)
Things to do in Osaka Bay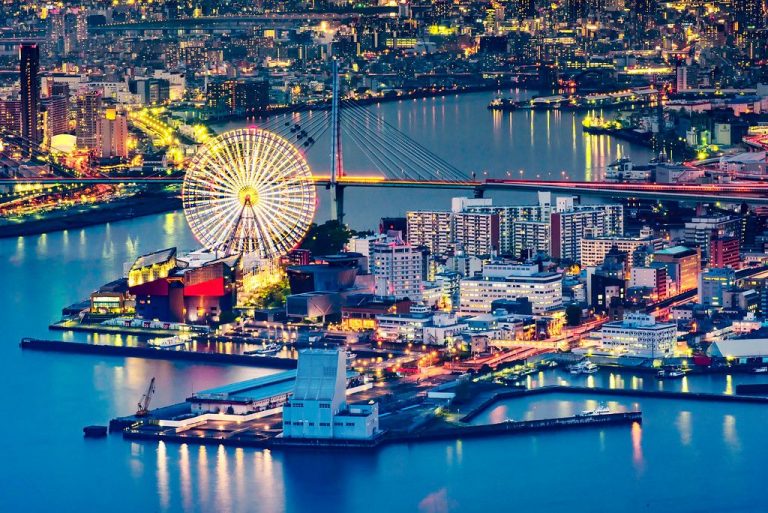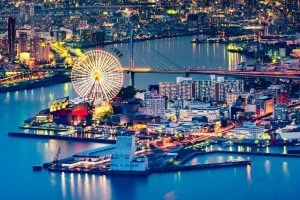 We already know that Osaka is a major port city. But, apart from that, the bay has built into a major tourist destination with many items. Visiting the Universal Studio, above the mentioned aquarium, and shopping on Tempozan promenade (market place), more highlighted things to do there.
You can reach this bay from Umeda Station via Chuo Subway line or JR Loop Line. And just try a cruise tour around the bay.
Suggested Reading: Visit Cat Ba Island Vietnam
Visit the Universal Studios in Osaka
This Universal Studio will give you the chance to feel like you are in Hogwarts. This one is more amazing than the World of Harry Potter in Orlando and Los Angeles. So, it is more attractive to children as well as young adults. Here, you can visit the Hogwarts castle, village and get many more fun experiences.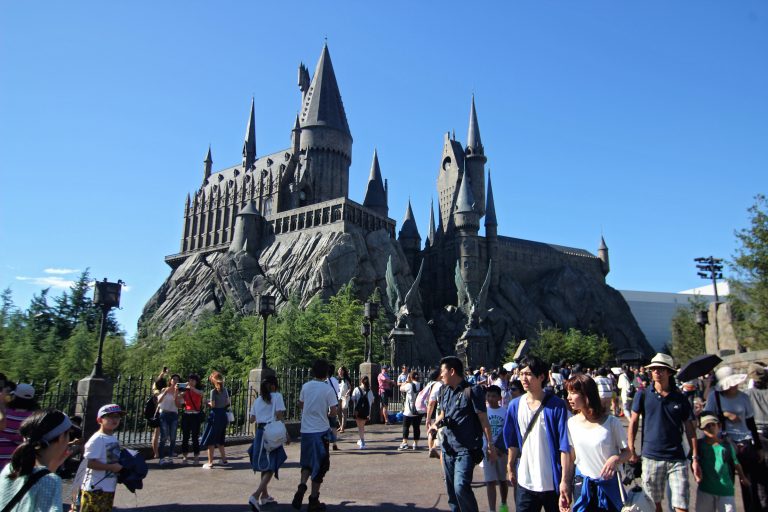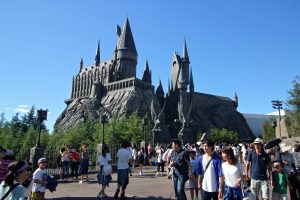 Not only the memories of Harry Potter but also some of the big film locations exist here. (Ex: Jurassic Park). (Things to do in Osaka)
Tour the museums in Osaka
There are several valuable museums there. The Museum of Oriental Ceramics is one of them. You can try your hand at Japanese pottery at this Museum. And, it contains more than 1000 pieces, mostly from China and Korea. But, there are plenty of Japanese traditional pottery arts made with marine clay from Osaka Bay.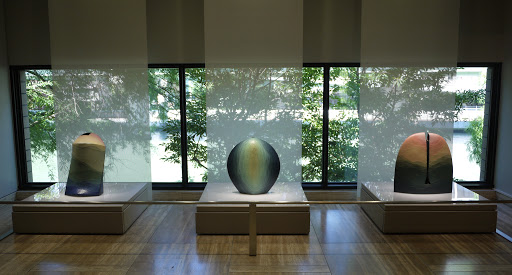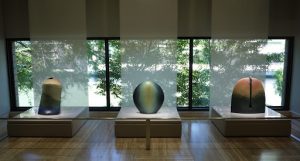 The next one is the Kamigata Ukiyoe Museum. It is a traditional art museum that contains all the information about the art of Ukiyo-e (Japanese prints). The containing items are made with wooden blocks, and even the museum shapes like a traditional Japanese house.
Osaka Museum of Housing and Living is one of the best museums in the country. It contains the models of houses and buildings in an open-air place. And these models are very traditional and can get an idea about the old living style of people.
And the National Museum of Ethnology is a mix of items like costumes, masks, ceramics, and vehicles worldwide. African, Indian, Southeast Asian items are more highlighted. (Things to do in Osaka)
Watch shows at National Bunraku Theater.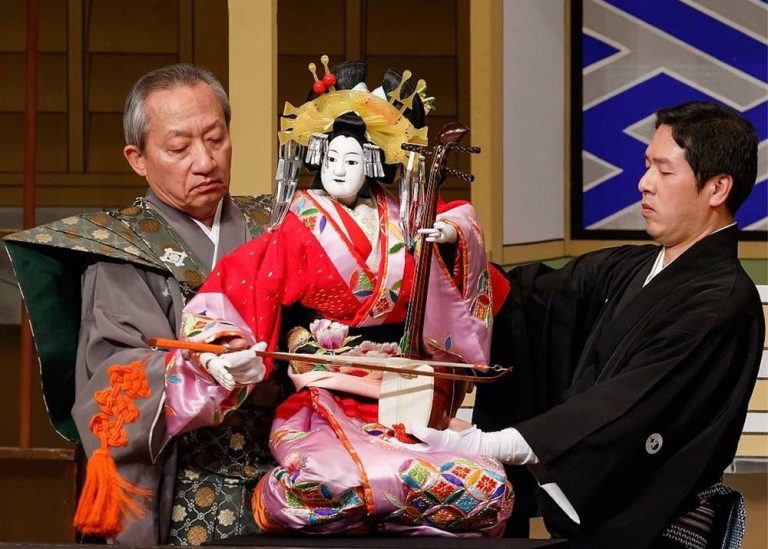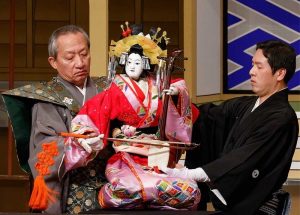 The National Bunraku Theater is situated in the Nipponbashi district. Actually, it is the center of the traditional art of puppetry. Three puppeteers handle each puppet, and they are visible to the audience. And all the plays are in Japanese and English languages. So, there's no language barrier at all.
Watch a live Sumo Tournament.
Watching a live Sumo tournament is relatively rare as it takes place only in few cities in Japan. It is also only for few months a year.  But, if you visit Osaka in March, you will definitely catch a live Sumo Tournament.  It is such a famous one across the world as its rules are very simple. (Things to do in Osaka)
Visit Shitennoji Temple
Shitennoji Temple was built in the 6th century in the era of the Suiko Emperor. But, like other buildings in Japan, this was also destroyed from World War II. Now, you can see the reconstructed version of this temple. But, Japanese Religious architecture styles are still alive.
Things to do in Osaka:

Relax at Spa World Osaka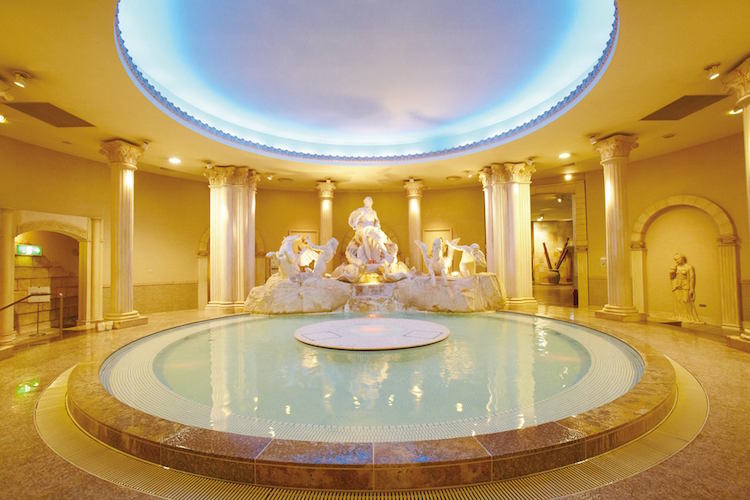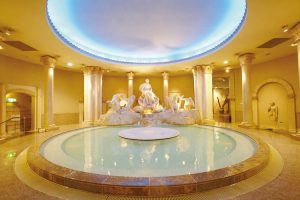 Spa World is a spa complex with spas, pools, and saunas. And there are different kinds of spa experiences that you can select. The only thing you have to do is to pay.
Suggested Reading: Monaco France
Participate Tenjin Matsuri
Tenjin Matsuri is a traditional festival that carries the shrines by wearing traditional costumes. Osaka is the best place to see this festival, and it normally takes place in July annually.
Visit Minoo National Park
Although this is not an official part of the city, it is 30 minutes from Hankyu Umeda Station. This national park is one of the prettiest places in Japan. Its waterfall, trees with autumn leaves (red maple trees), and peaceful paths blew my mind. (Things to do in Osaka)
Visit Hozenji Temple
Hozenji Yokocho Temple is a small and old Buddhist temple located in the Minami district. Most of the people come here and worship the buddha's statue.
Things to do in Osaka at night
Osaka is one of the most entertaining cities in Japan. Nightlife is more entertaining than day time. Here I have listed the most exciting things to do at night. 
Tour around Dotonbori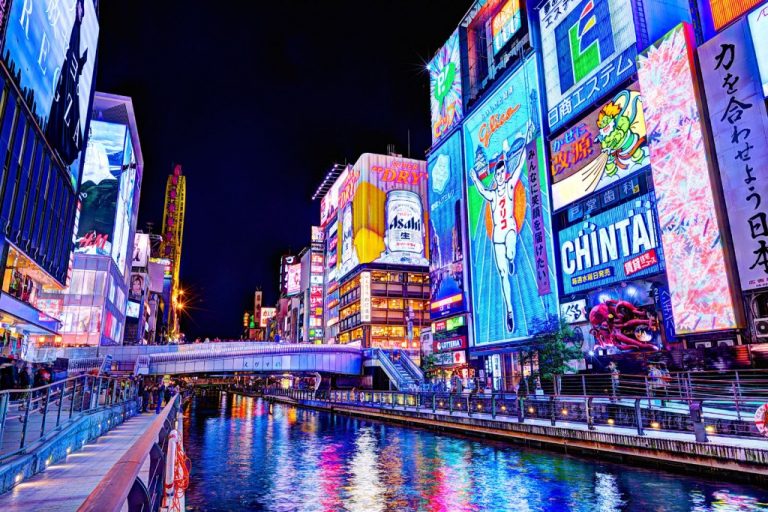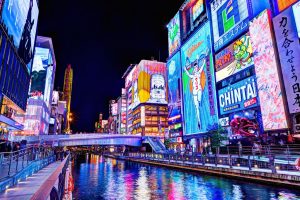 One of the top attractions at night is a tour around Dotonbori. It has unique and colorful signboards of shops like Giant Moving Crab and Glico Running Man. Places like the Dotonbori area are more popular for shinny signboards.
You can take selfies, photos and feel the energetic nightlife. The flashy lights offer you great photo spots there. (Things to do in Osaka)
Suggested Reading: Top 5 Cultural Festivals in the World
Visit Shinsekai
Shinsekai is also called the New World. But it is an old town in the Minami area. Currently, it has become a vibrant, attractive, and commercial district in Osaka. Tsutenkaku Tower, a restaurant with delicious food and colorful shops, will make your evening more entertaining.
One of my favorite dishes in Shinsekai is Kushikatsu (deep-fried skewers). If you are excited to taste authentic food in Osaka, just hire a local guide and tour around the cities to hunt pure Japanese food.
Suggested Reading: Best of Costa Rican Food
Experience ROR Comedy in Osaka
Osaka is known as the funniest city in Japan. Since it has a long history and a comedy culture, ROR comedy is very famous. A lot of famous comedians in Japan is from Osaka. So, they are genetically blessed with that talent. Even award-winning comedians are acting here in different languages. (Especially in English). Trust me; it is so funny and enjoyable. (Things to do in Osaka)
Getting a whole view of the city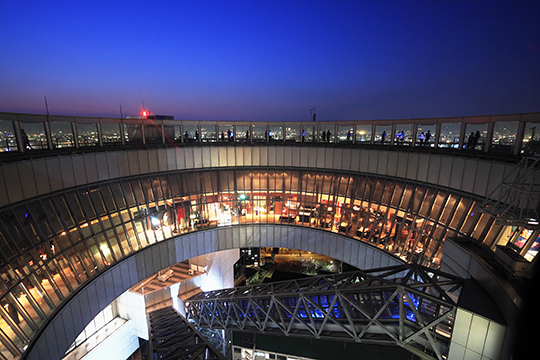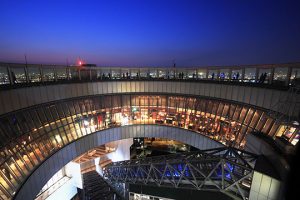 Just get rid of the busy, loud city and watch the overview of that city at the end of the day will be a relaxing thing. And the major observatory point in the city is Umeda Sky Building. It has a "Floating Garden Observatory" to offer you a 360-degree spectacular view. (Things to do in Osaka)
Fill your stomach with Osakan food.
Osaka is almost heaven for foodies. Starting from street food stalls, it has even Michelin Starred restaurants as well. The popular dishes like Takoyaki, Kushikatsu, and Okonomiyaki were my favorite.
Suggested Reading: Best Mongolian Foods
Watch a Baseball Game of Orix Buffaloes
Baseball is a famous sport in Japan. And Orix Buffaloes is a famous professional baseball team that originated in Osaka. Most of the baseball stars are playing to this team in the baseball seasons.
The matches are held in the Kyocera home stadium, located in the middle of the city. If you want, you can participate in a night-time match and explore more about the Japanese culture. (Things to do in Osaka)
Visit Osaka Sochikuza Theater
Sochikuza is Japan's only Kabuki (a traditional Japanese Dance-Drama) Theater. There are Kabukis at night. So, if you visit this theater, you can join with a drama and have a beer while tasting seafood.
Things to do in Osaka with kids
There are so many kid-friendly activities to do in Osaka. Here's the list.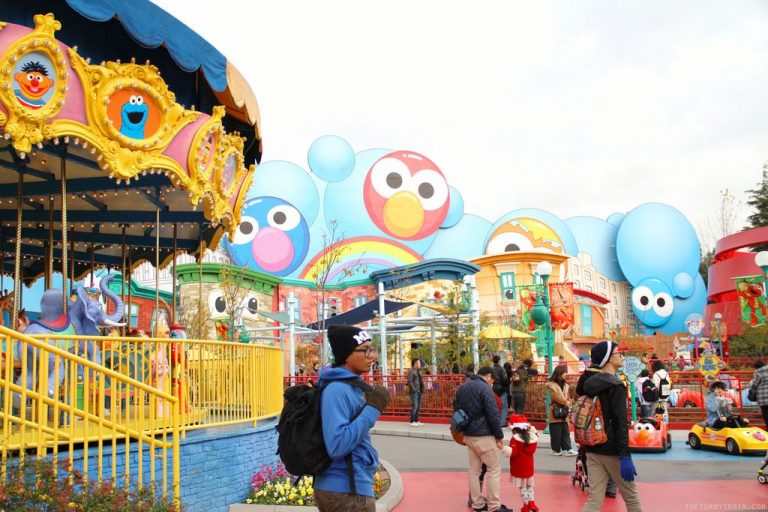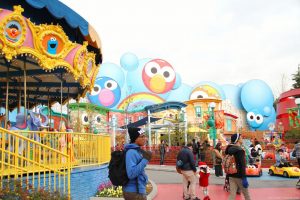 Visit Kids Plaza Osaka
This is a play zone with a science museum. And this is one of the best play zones in the whole of Japan.
Osaka Aquarium in Osaka Bay
As explained above, this is one of the best aquariums in the world that attracts many kids and adults.
Visit Universal Studios, Osaka
I've already mentioned the special items in this theme park. Definitely, this is one of the best places not to miss with your kids. (Things to do in Osaka)
Tempozan Ferris Wheel
Located in the Osaka Bay area, this Ferris Wheel is close to the aquarium. And it offers a great view of the whole of Osaka city.
Visit the Expo City
This is a total family package. It includes Nifrel aquarium,  movie theater, shopping mall, museum, and many kid-friendly restaurants.
Hirakata Park in Eastern Osaka
You can find this on the way to Kyota and the eastern side of Osaka. And this offers a great environment in the summer with zero cost. You can feel the natural environment with your kids and teach them the importance of it.
Visit Tennoji Zoo
This zoo is ideal for visiting with the younger kids. It has a large number of animals with a variation. (Things to do in Osaka)
Visit Osaka Castle Park
Osaka jo or Osaka Castle is a great opportunity to teach kids about the history of the country. And walking around its park with your kids a super outdoor activity to do.
Did you enjoy the post?? Then, just pin it for later.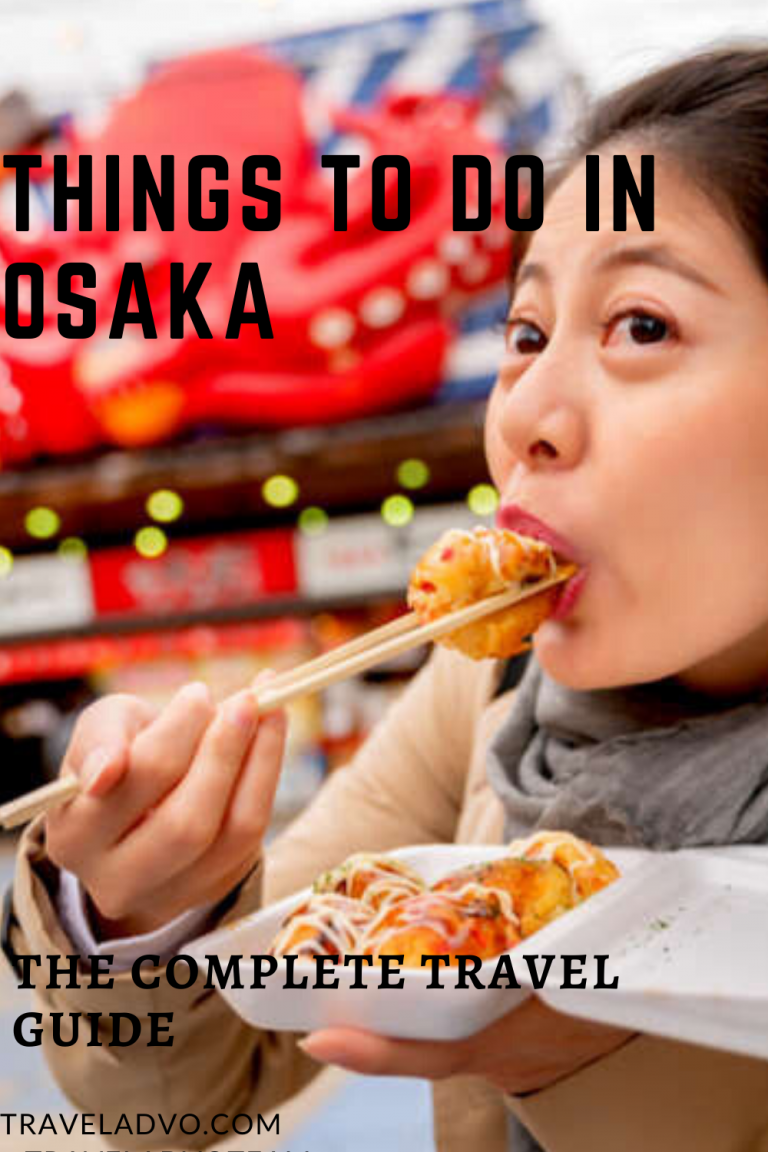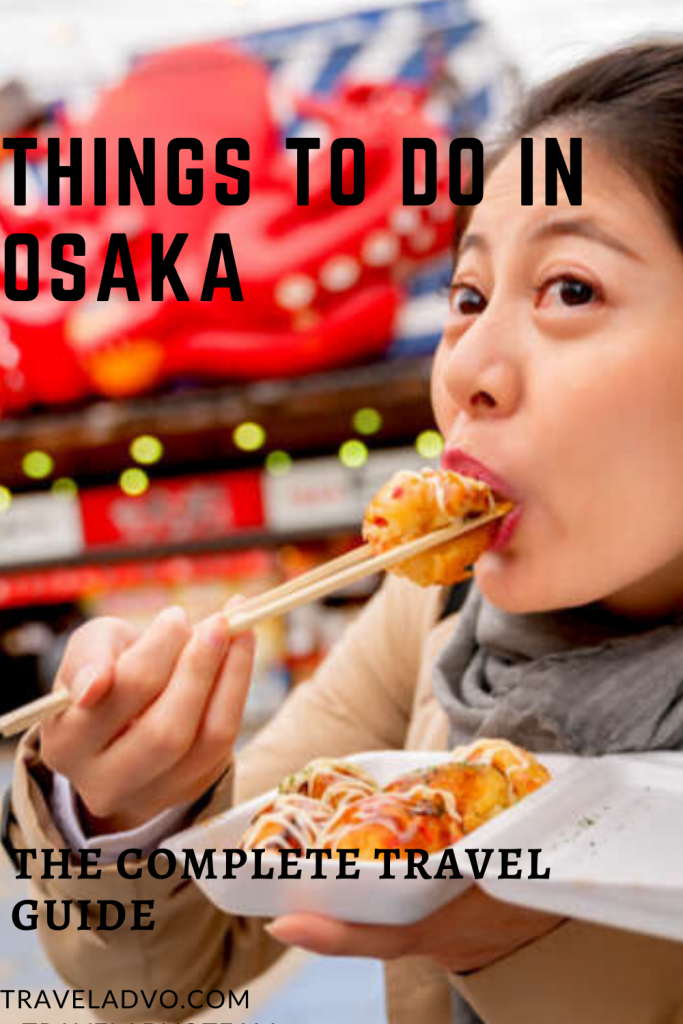 Watch this video
Things to do in Osaka