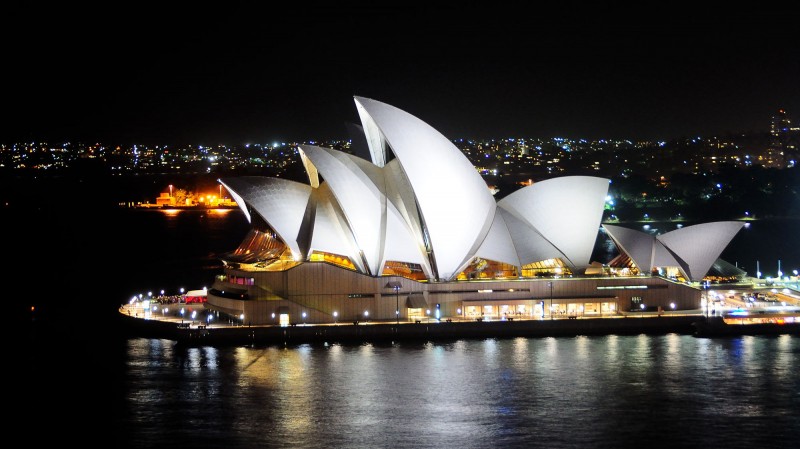 Whether you are someone who loves to bask under the scorching heat of the sun by the beach or your adventurous streak in you makes you want to indulge in adrenaline-filled activities, you can expect Australia to cater to your whims and satisfy your heart's desires.
As more and more international visitors arrive in Australia on a yearly basis, it just makes sense to make yourself familiar with some of its most visited and attractive travel destinations you shouldn't miss out on.
Here are the top 5 places you should visit in Australia
Uluru
When it comes to world-renowned natural landmarks, the Uluru or Ayers Rock is the first thing that will come to mind with the mention of Australia. Uluru is situated in the Northern Territory in Kata Tjuta National park, just 450 kilometers southwest of Alice Springs. This is the largest monolith of the world and is also a critical Aboriginal sacred site.
An Aboriginal guide can take you on a walking tour around this famous rock or you can also make that tough ascent of 1.6 kilometers to the top. As you do so, you will learn about its fascinating history with Uluru people and the important role it plays in Dreamtime legend. Of course, you shouldn't miss out on the one-of-a-kind experience of witnessing Uluru's spectacular changing of colors at sunset and sunrise.
You can do the following list of things in Uluru,
Take a walk around Uluru to feel the natural and cultural beauty
Explore the field of the light art installation
Walk the domes of Kata Tjuta
Indulge in the sounds of silence
Hike Kings Canyon
Great Barrier Reef
Though it is not a top-secret activity for vacations in Australia, diving on the famous

Great Barrier Reef

remains to be something you would want to experience for at least once in your life. After all, not everyone gets to see the largest coral reef on the planet, anyway. To give you an idea of how big it is, its surface area is approximately as large as that of Great Britain. There are numerous dive areas perfect for professionals and novices alike.
The Twelve Apostles is another highlight you can admire from dry land. This is a series of stone formations that were formed due to the erosive powers of the rain, wind, and sea that emerged on the cliff front facing the sea.
Sydney Opera House
Sydney Opera House is no doubt the most recognizable icon and landmark of Australia and serves as Sydney harbor's focal point. All four parts of this building offer tourists with spectacular views. Its sails roofs shaped like shells made this into the 20th-century architectural icon. This is Australia's multi-venue art center that has been listed as one of UNESCO's world heritage sites.
The Whitsunday Islands
For those who wish to charter a boat, the perfect destination is none other than the Whitsunday Islands, another popular destination in Australia. It is composed of 74 protected islands nestled between mainland Australia and the Great Barrier Reef. The Whitsundays forms the biggest offshore island chain on the East Coast of Australia, with each island offering amazing deep water sailing with steep hills that protect secluded bays.
Kakadu National Park
Kakadu is an amazing creation of nature located in the northern territory of Australia. More than five thousand ancient rock art sites would give you magnificent views of all the areas. This huge park includes diverse ecosystems, waterfalls, natural pools, hiking experiences through deserted escarpments, and many more. Kakadu offers more stunning natural sights which make it well worth visiting there.
Australia is indeed a land of many wonders, making it a top destination for tourists from all walks of life.
Top 5 Places You Should Visit in Australia