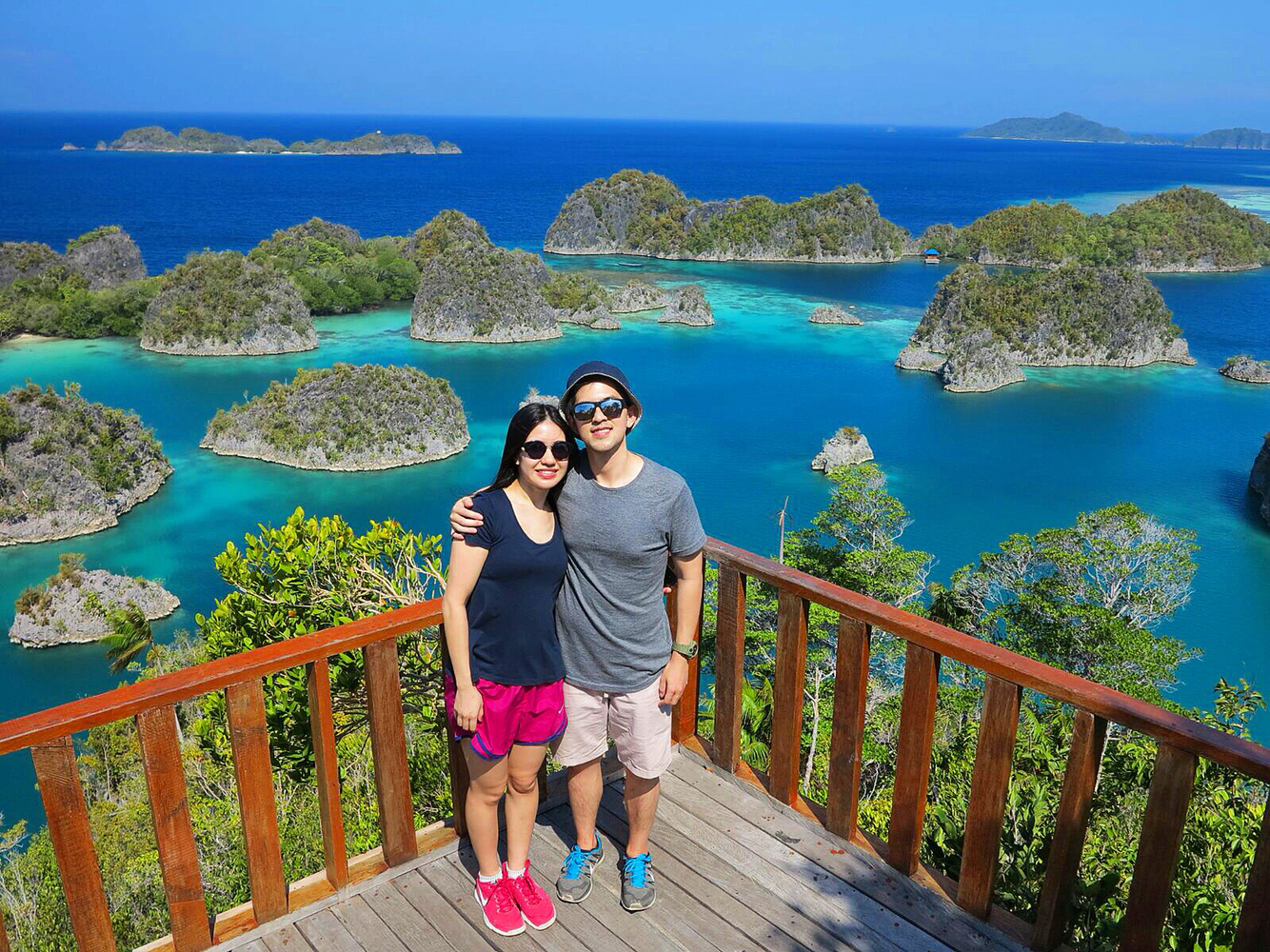 Nowadays couples marry after dating or living together for a long time. But yet, your honeymoon must be the most important plan to you to show your love each other in a glamour way. Please note, that this article is not about hotels and sponsored honeymoon packages. It is all about amazing destinations you can visit with your love and feel the beauty of the nature. So, let's take a look at the 5 Best Honeymoon Destinations 2020. 
Raja Ampat Archipelago in West Papua : 5 Best Honeymoon Destinations 2020

Do you want to spend your honeymoon or first romantic date in an unique beach surrounding or by living a marine life?. So, the Raja Ampat Islands are the best place for u. It is an Indonesian archipelago off the northwest tip of Bird's Head Peninsula in West Papua. Bird paradise, ancient cave and many more beautiful islands are there to enjoy the most valuable days in your life.
Raja Ampat is a good opportunity for you to escape from urban life style. Like: view blocking skyscrapers, road traffics and electric billboards. In here, you can only see the natural beauties. Actually the meaning of Raja Ampat is "The Four Kings". That means four main islands (Waigeo, Batanta, Salawati and Misool) have comprised with 1500 small islands. 
Not only the surface, but also the underwater offers you amazing scenes. Actually, Raja Ampat is a kind of living library of coral reefs and underwater biota. This is the home for 540 types of corals, more than 1000 types of coral reefs and 700 types of mollusks. So, we can say that this is one of the most undisturbed natural destinations on the earth.  
Taiwan : 5 Best Honeymoon Destinations 2020

Taiwan has everything which lovebirds want. Classical night views in Taipe city, unique beaches, Sun Moon lake, Taroco park and many more romantic places are there to visit. As a booming nation, you will have all the facilities in Taiwan. If you want to do shopping with your partner, you can have world class things in there. 
And on the other hand, country's dramatic mountainous terrains and picturesque lakes provide many scenic hiking opportunities. And also its cherry blossom season and exciting festivals will also be a treat for your eyes. As mentioned earlier, weather you are a city, food or nature lover, Taiwan covers it all for your honeymoon. 
Actually, Taiwan is a kind of underrated destination yet surprises you at each visit.    
Balkans
Balkans is a region which is also called as Balkan Mountains that stretch throughout the whole of Bulgaria from the Serbian-Bulgarian border to the Black Sea coast. It is an unexplored destination by the most tourists, but yet it has more romantic places for honeymooners.
This one is a romantic gateway for many places in Europe. Lake Bled, Slovenia,

Dubrovnik, Croatia

, Santorini Greece, Mostar, Bosnia and Herzegovina, Mecavnik Serbia, Sibiu, Romania, Plovdiv, Bulgaria and the Albanian Riviera are some places you can cover according to your budget.
Jordan
Do you worry about selecting a romantic destination for your honeymoon??, Then, you have a blend of desert landscapes & barren valleys with a few green patches in Jordan.
Additionally, try to get the experience of snorkeling and scuba diving in Aqaba and explore the sub-marine life. And also you can enjoy the Red Sea near the Aqaba.
And on the other side, you can see the scene of sunrise over the desert in Wadi Rum. And in a romantic way, you can have a candlelight evening in Petra with your love. Apart from them, you can visit the Dead Sea and hiking in the Dana biosphere reserve.

Panama
Panama means not only the canal, but there is so much more lovely places to laze, historic cities to explore, modern metropolis to discover and a mixture of both the Caribbean and Pacific flair. Additionally, affordable luxurious hotels are there for your honeymoon. Panama is a very relaxing destination to visit and spend your special days with your love.