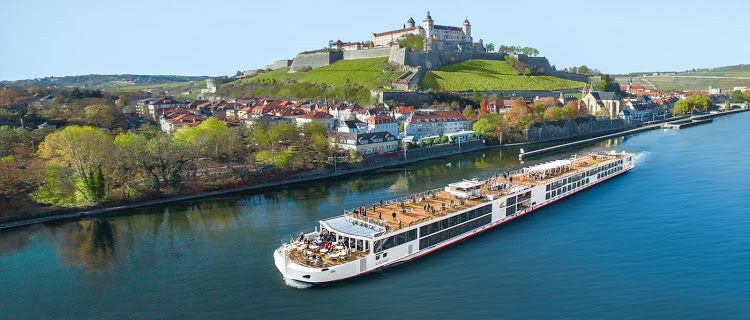 Recently, river cruises became more popular among many tourists. Especially for those who are afraid of mega-ship or ocean cruises, river cruises are the best option and trending nowadays. So, here are the Best River Cruise Lines for Cruise Lovers in 2020.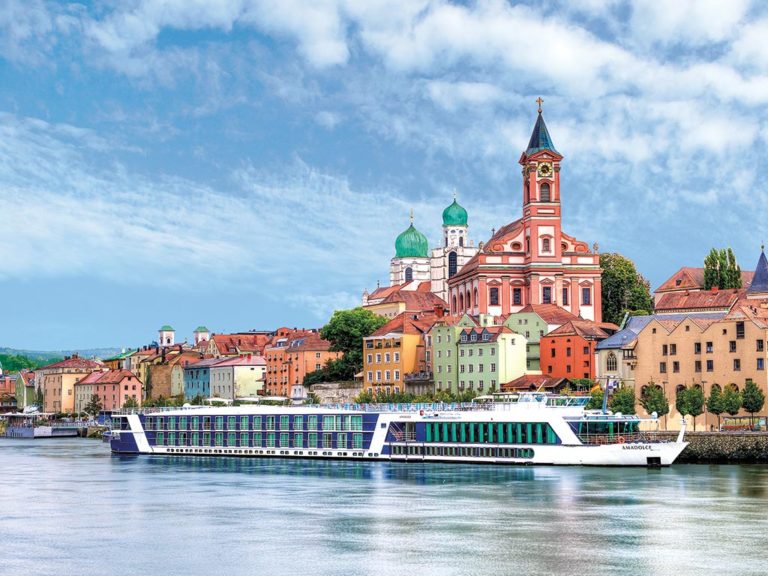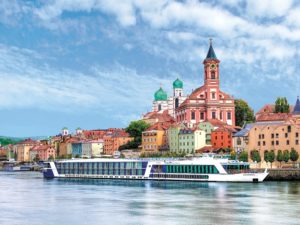 Actually, there are some reasons for river cruises to be trending. Traveling only on inland waterways, stop frequently at river ports and beautiful destinations, normally host a few passengers (100-200) and including all the luxury items as mega cruises are some of them.
Compared with ocean cruises, there are a lot of benefits for river cruise lovers. The very first one is the lack of risk compared with ocean cruises as the ocean can be rough at any moment. An also it is easy to take off at a port and no need to wait for transfer boats. On the other hand, although there are no grand parties in river cruises, you can enjoy the beauty around in a calm manner.
Europe is more popular whilst North and South America, Asia are popular too.  Leading by the Danube River and followed by the Main, Rhine, Moselle, Elbe, Rhone, Saone, Fjords and Seine are most popular rivers for cruises in Europe. The river Volga gives you an opportunity to cover some parts of Europe as well as Russia.
In the USA, Mississippi and Ohio rivers are famous for cruising while the Mekong river, Yangtze River, and Irrawaddy river are famous in Asia. Apart from that Nile river cruises are known since the era of Cleopatra. So, it also should be added to your bucket list.
Following cruise lines are some suggestions from TravelAdvo for an unforgettable river cruise experience in wherever you like to discover.
Uniworld Boutique River Cruise Collection
UNIWORLD River Cruise is considered as the world's most luxurious river cruise collections. All the cruise packages offer truly all-inclusive itineraries in Europe, Russia, China, Vietnam, Cambodia, India, and Egypt.
Every Uniworld ship is a masterpiece. With impeccable service that truly comes from the heart, exclusive excursions only available for Uniworld guests. Delicious farm-to-table cuisine, local wines and a choice of inspiring destinations throughout world will make you more excited. Every element is as unique and special as each guest.
Tauk :

The Best River Cruise Lines for Cruise Lovers
Tauck

operates luxurious and innovative river-cruising vessels, plying the canals and waterways of Europe on a variety of expertly crafted itineraries. Tauck's upscale design and accommodations, including all-natural wood and marble finishes, cabins featuring floor to ceiling windows with French balconies, suggest a premium hotel, and passengers enjoy high-tech amenities like plasma TVs and individual air-conditioning not usually found on River Cruisers.
Aqua Expeditions River Cruise
Aqua Expeditions was launched in 2007 by founder and CEO, Francesco Galli Zugaro, to fulfill his dream of bringing unparalleled travel experiences, in the utmost comfort, to modern-day adventurers cruising the world's greatest rivers.
Cruisers love to travel with Aqua Expedition. Especially, the daily shore excursions are the most popular activities offered by the cruise line. Options might include touring a bustling city in Vietnam, skiffing through a remote tributary along the Amazon, or meeting with a Buddhist monk in Cambodia.
In between shore excursions, cruisers enjoy diversions like onboard lectures and spa treatments.
Grand Circle Cruise Line

 
The focus of any Grand Circle cruise is the chance to experience other cultures, histories, traditions, and people. In addition to standard walking tours and coach rides to places of interest, the line's exclusive Discovery Series events take passengers into the heart of the destination's culture, providing a glimpse of people's day-to-day lives through home-hosted meals, for example. 
Crystal River Cruises
You may know that Crystal River Cruises has been voted "World's Best" by the readers of Condé Nast Traveler and Travel + Leisure magazines more than any other cruise lines.
Enjoy a small-ship atmosphere with personal service and fine dining, along with the choices in entertainment and enrichment of a larger ship – without the crowds. Most of the guests who are sailing on Crystal Cruises for the first time are coming from premium cruise lines. And they give very positive feedback for Crystal River Cruises.