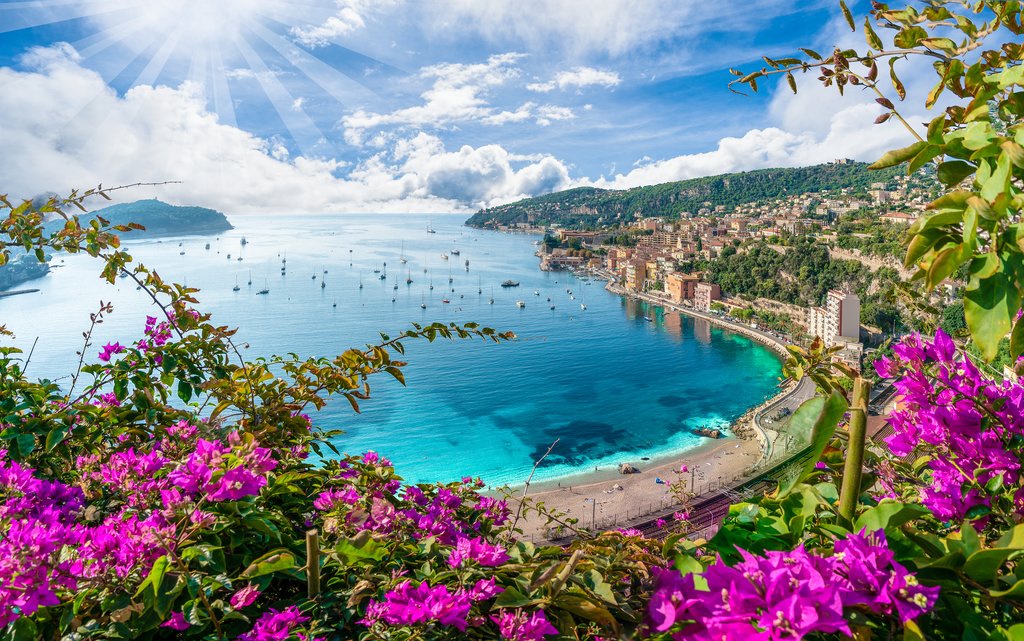 Monaco France is a wealthy city-state (a sovereign microstate or independent state) in French Riviera. Since Monaco or Principality of Monaco hosts luxury events annually like Monaco Grand Prix, Monaco Yacht Show, and Casino de Monte Carlo, it has got a nickname called "Billionaire's Playground." And also it is a great city-state containing wonderful things to see everywhere. So, here's everything you need to know about Monaco France.
Monaco France
Is Monaco a country?
Yes, it is a very small European country. Monaco normally considers a micro-state or city-state located along the French Riviera in Western Europe due to its small size. I have mentioned the topic above as Monaco France since the city-state borders France by three sides. The other side is bordering by the Mediterranean Ocean. Yes, your imagination is correct. Monaco is a beautiful and attractive country.
In 1961, Monaco was officially recognized as a sovereign state after signing the Franco-Monegasque Treaty with France. Still, France owns Monaco's defense responsibility, and there are two military units in the city-state. In 1993, it got the full power of voting and the membership of the United Nations.
Suggested Reading: Malta Island: Travel Guide
The Government of Monaco France
When it comes to explaining the government of Monaco, it was a constitutional monarchy since 1911. And the prince of Monaco was the head of the state. Also, a trusted French citizen was elected as the head of the government or the Minister of State by the prince by following the French government recommendations.
But after 2002, it was changed. The head minister should not definitely be French. Therefore, mostly appointed a Monaco citizen.
Geography of Monaco France
When the question "Is Monaco a country?" comes to your mind, now you know the answer that it is a European country. But, still, there are some major connections with France. Since this is a rich, actually not just rich, since this is a very rich state-city, you should know Monaco's geographical importance.
It is one of the most densely populated countries in the world as it contains only 2.02 square kilometers, with a population of 38 500. That means there are around 38,500 people in less than one square mile. And also, that land area makes it the second-smallest nation in the world.
The land border extends for about 3.4 miles, and the coastline extends for around 2.38 miles. Mediterranean Ocean or coastline is the lowest point, while the Patio Palace is the highest point in the country. Saint-Jean's water is flowing through the country for about 0.12 miles. And the lake Fontvieille is also a big water source (the largest lake) in Monaco's Principality.
All the types of European nationals live in Monaco, but the French have the majority count of 28.4%. Monegasques or Monaco citizens are there only around 21.6%, and the others are Italian, German, Swiss, British, and US citizens. Whoever, they are everyone has to speak French since it is the official language in Monaco. (Monaco France)
Suggested Reading: Which Island is Honolulu on
The economy of Monaco France
GDP per capita in Monaco is $185,741. That means Monaco is the second-highest economy in the world. Having a 2% unemployment rate considers a country to have one of the lowest poverty levels in the world.
Tourism is one of the major income-generating industries since this is such an eye-catching country with a spectacular climate. And also, casinos and the financial sector create more dollars for Monaco.
Although Monaco is a wealthy and successful country, it is not a European Union member. But still, it uses Euros as the currency since they have more connections with France. (they use Monegasque franc as well)
Monaco France Facts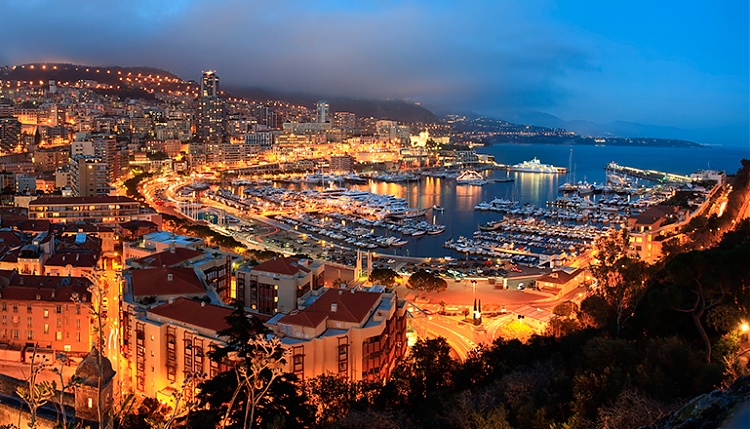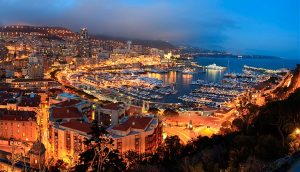 Monaco, the land where many millionaires live, has more special features. Here are those features in point form.
Monaco is the second smallest state

in the world, while the first one is the Vatican. Monaco is smaller than

Central Park

in New York City. Can you imagine?
Monaco is the home for

more than 12,200 millionaires

within less than one square mile. That means around one in three people who live there is a millionaire. Isn't it crazy?
4 countries in the world have

more than $100,000 GDP per capita

. They are Liechtenstein, Luxembourg, Qatar, and Monaco. Since that fact, homes' prices are also high—Ex: around $4500 per square foot.
Since the country is so wealthy, security is also high. Actually, this is one of

the highest security city-states in the world

. It proves since there is one police officer for every 100 residents. And on the other hand, a 24-hour video surveillance system is there to cover the whole area.
As I mentioned in the intro, Monaco is "

Billionaire's Playground

" since it is world-famous for the casino. But, here's the rule for Monaco citizens. They are not allowed to do any gambling thing by the country's legal system. That means owners of the playground are not allowed to play on the ground.

Only foreigners and tourists are allowed

.
Monaco has the

most expensive streets

in the world. Ex:

Avenue Princess Grace

Monaco has a

zero poverty rate with a 2% unemployment rate

. Again it proves the country's wealthy features.
Since Monaco's citizens have the best facilities in the world, they have a

higher life expectancy

. (Average 85 years)
The majority (more than 75%) of the Monaco citizens are

foreign-born

. (Monaco France)
Is Monaco a part of France?
No. Monaco is not officially a part of France. Again I'm mentioning it is a separate county or a city-state in Europe. But, the citizens do speak French, and it is the official language. And also, there are formalities when crossing the borders of France. But, Monaco is clearly a separate state from France.
Is Monte Carlo in Monaco or France?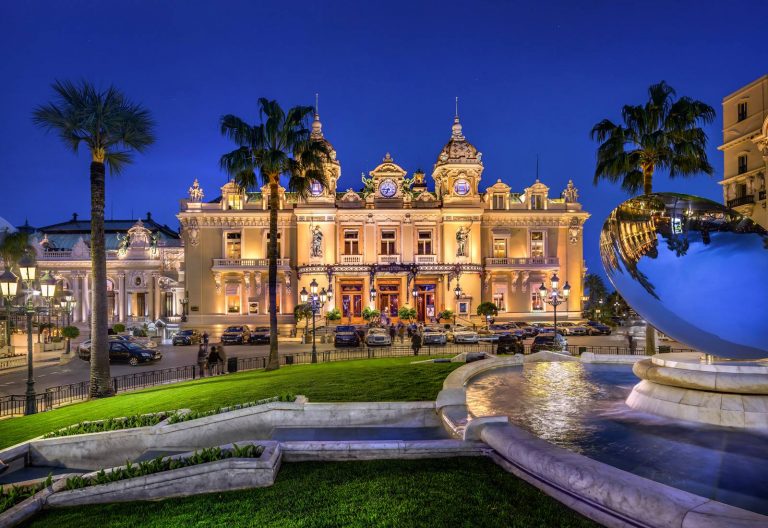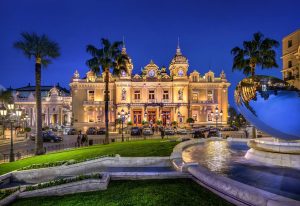 Now you know Monaco is an independent country situated on the French Riviera. And principality has divided into four quarters. They are Monte Carlo, Monaco-Ville or The Rock/Le Rocher, Fontvieille, and La Condamine. Monte Carlo is a well-known one out of all the others since the Monte Carlo casino.
Fontvieille is completely open to the Mediterranean Ocean, and the whole quarter was designed by an Italian architect named Gianfranco Gilardini. So, it is a very eyecatching area.
Monaco-Ville or Monaco City is the capital of the Monaco state. The most calling nickname is "The Rock." The capital quarter is also more open to the harbor and the Mediterranean Ocean.
La Condamine is the central quarter in the Principality of Monaco. And it is the oldest commercial quarter. Therefore there are old markets in the area. Landmarks like Port Hercules, Princess Antoinette Park, and Nautical Stadium are more famous in this area. (Monaco France)
Monte Carlo in Monaco
Monte Carlo Casino is the most famous thing there. Actually, it has a world-famous gambling and entertainment complex called the Casino-Monte Carlo.  Most of the rich tourists attract to Monte Carlo for the casino. And also, you can see around the beauty of the principality by staying in Cafe de Paris.
On the other hand, there are many Michelin starred hotels in Monte Carlo where you can have the best food in the world. And also, Monte Carlo has world-famous designer brands and high-end shopping centers and stores. Like: Le-Metropole Shopping Monte Carlo.
Suggested Reading: Best of Costa Rican Foods
There are beautiful gardens in Monte Carlo, like Monaco's Japanese Garden.
What is Monaco famous for?
Here are the top 10 things that make Monaco famous all over the world.
Number one is always the

Casino de Monte Carlo

.
The second one is that the country is

ruling by a noble family

since the 13th century. They are Grimaldi Family, and they are the oldest ruling family in the European continent.
Monaco is famous for its size among travelers. Since

it is a small country

, it doesn't take much time to travel from one corner to another.

Grand Prix

is the next famous event in Monaco that organizes annually. It is a formula one racing event that was started in 1929. With time, it was really improved wonderfully.
Every September, more than 500 famous yacht companies attract to Monaco to show their latest innovations annually. It is called the

Monaco Yacht Show

.
Although this is a wealthy and millionaires land,

the government doesn't collect tax from the citizens

since 1869 because sufficient income is flowing to the government from the running casinos.
Another famous thing in the world is

Monaco's oceanographic Museum

. It contains more than 6000 specimens.

Suggested Reading

:

Best Places for Humpback Whales Watching

Monaco is very famous for its

wine cellars

. Many iconic wines cellars are very famous in the world.

Monaco's football team

is one of the leading ones in Europe. They have achieved several great winnings in the soccer world.

Monaco is a famous Hollywood film location

. It cast for more than 50 Hollywood movies. (Monaco France)
Hotels in Monaco
Here are the best hotels in Monaco France. Just zoom the map and find the ideal hotel match with your budget. 


Things to do in Monaco
Monaco France, the tiny royal principality on the French Riviera, has many things to see and do. Deep blue sea, flower gardens, wonderful streets, pleasant weather, lush vegetation, and rich people with rich houses are things you can see in Monaco, France. You may feel like you are in heaven. Within that small land area, it has all of the following things to do. Just scroll down to discover more. (Monaco France)
Visit Palais du Prince or Prince's Palace Monaco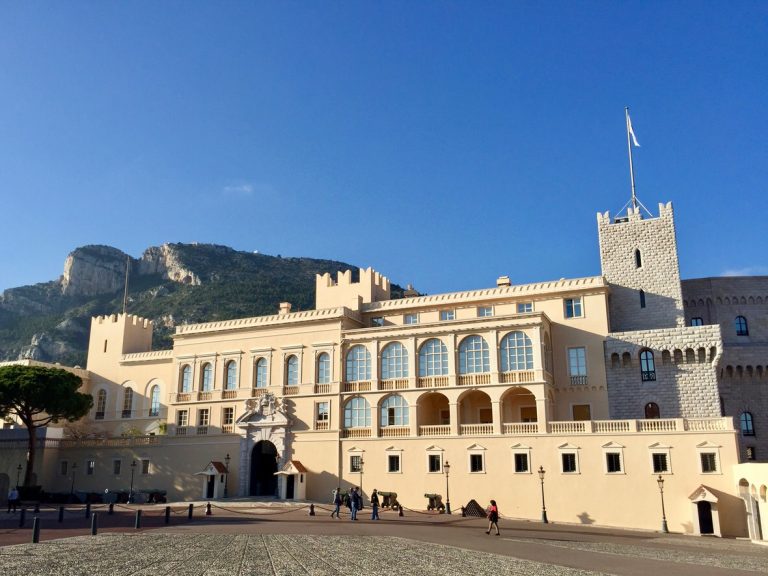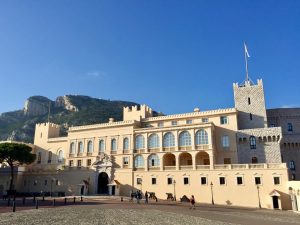 Palais du Prince is the oldest house of the monarchy in the world. Genoese family of Grimaldi is the founder of Monaco. They built Monaco in 1297 with this palace. The first aim of building this fortress was to achieve defensive purposes. But with time, they developed this palace into a luxury looking Louis-XIV-style palace. (Monaco France)
Although this is private own property, it opens to the public several times in the year. Check for opening times. Blue Room features blue and gold decors, the wooden Mazarine Room, Throne Room with the empire style, Main Countryard, and Palatine Chapel are the major highlights.
Play Monaco Casino: Monte Carlo
Monte Carlo is just like the jewel of Monaco. It has a lot more to discover. Any James Bond film fan wants to visit the Casino Square in Monte Carlo, Monaco. This is the home for the Casino of Monte Carlo. I know, we don't have that much money to play casino. But, my suggestion to you is to visit the square to feel rich. The night is the best time to visit there since all the buildings are shiny and the Opera House is offering you shows.
On the other hand, Monte Carlo has many fashionable streets for shopping. Ex: Avenue de la Costa. (Monaco France)
Visit the Musee Oceanographique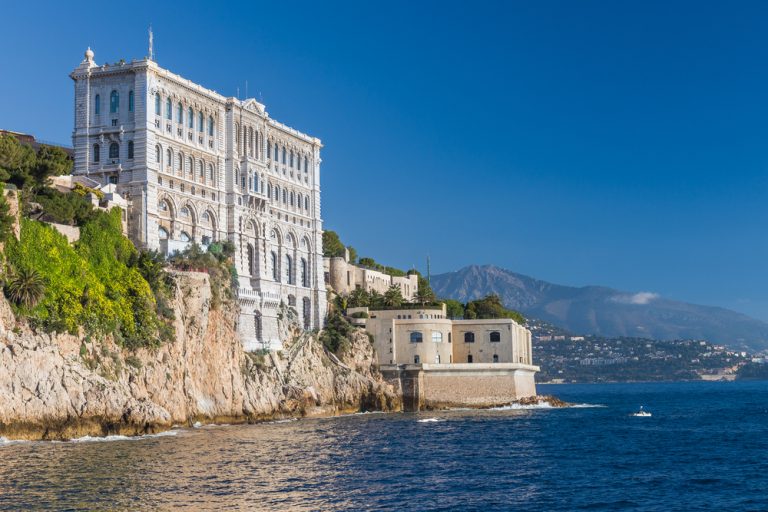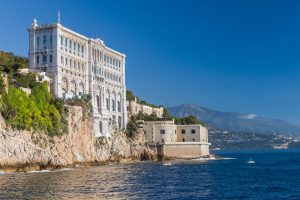 This is one of the oldest aquarium museums in the world that was built in 1910. It totally contains old marine artifacts and oceanography. Since it is located 90 meters above sea level, it offers you great ocean views as well.
My favorite items in this museum were the three aquariums. They are Shark Lagoon, Tropical Aquarium, and Mediterranean Aquarium. More than 100 pools, more than 6000 marine lives, and coral reefs are waiting for you. You can even touch some creatures like starfish and baby sharks.
Apart from that, the museum has a collection of old scientific things of Prince Albert I and the French naval officer Jacques Cousteau. (Monaco France)
Monaco food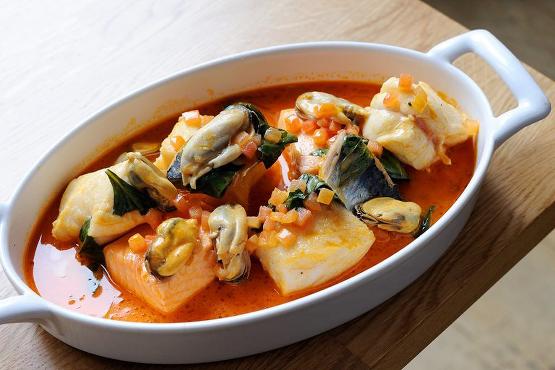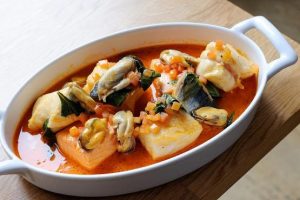 I'm a foodie. So, yes, I travel to eat different foods in the world. Monaco is an unforgettable place in my food travel life. The food in Monaco is also rich looking, and it obviously influences French food.
More than that, the influence of the Mediterranean Ocean is there. So, more seafood items, vegetables, and fruits are the content of Monegasques' diet. We already know that their life expectancy is high. Definitely, healthy food habits must be the major reason behind that.
Barbajuan (delicious appetizer) in the national food of Monaco. And it is very famous in Italy and France as well. Bouillabaisse is a tasty fish stew that blew my mind. Gnocchi (potato puffs), Fougasse, Socca like street food, and Galapain (Almond Tart) are in unique Monaco style. (Monaco France)
Suggested Reading: Top 7 Swiss Food
Monaco Pizza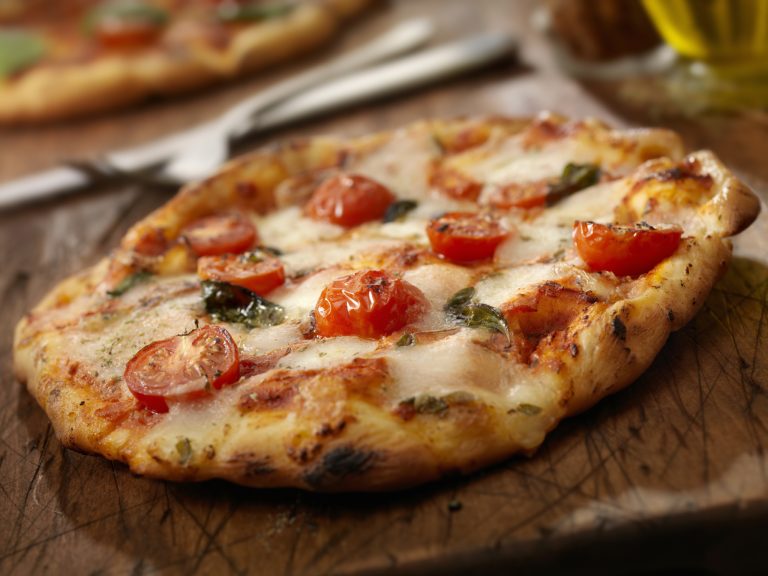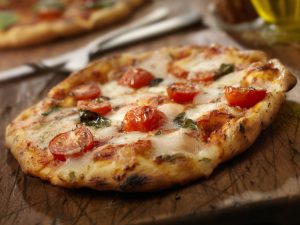 This was one of my favorites in Monaco. It is almost like French Pizza or Pissaladiere. The ingredients are the pizza dough, black olives, anchovies, and caramelized onions topped with cheese. Since it is crispy, crusty, and spicy, it is famous throughout the country. Most people eat this for breakfast. (Monaco France)
Visit Monaco Cathedral
Monaco Cathedral is a Roman-Byzantine Style cathedral. It has the tombs of the royal family of Monaco. And the cathedral was built in 1884. Therefore, it has modern features. But, its interior shows old art dated 1500. The cathedral does a great religious service to the country, and it offers holy music concerts as well. (Monaco France)
Visit Monaco Grand Prix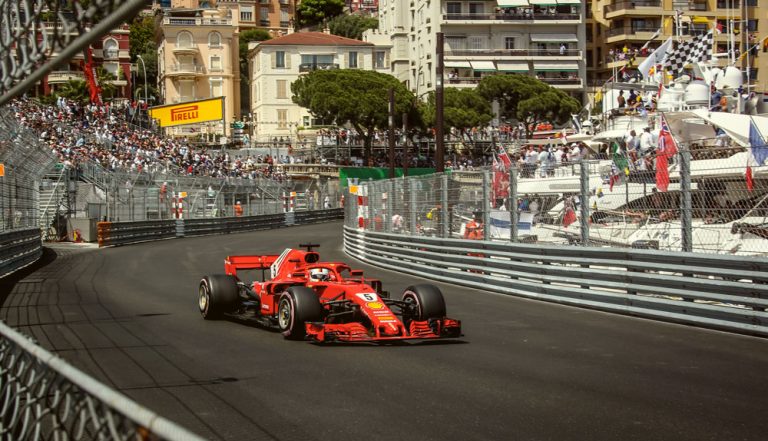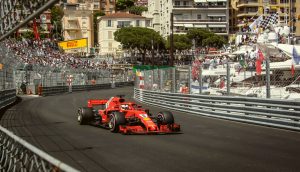 You already know about Monte Carlo. It is known for Formula One Monaco Grand Prix Races as well. It takes place every year in May. You can get more information from the link in the intro. This is special as it is the only formula car race in the world held on the city streets. The Automobile Club of Monaco organizes this grand event.
Another world-famous event that is held in Monaco is the Cannes Film Festival. It also takes place in May every year in French Riviera. (Monaco France)
Monaco France: Tour around Monaco Gardens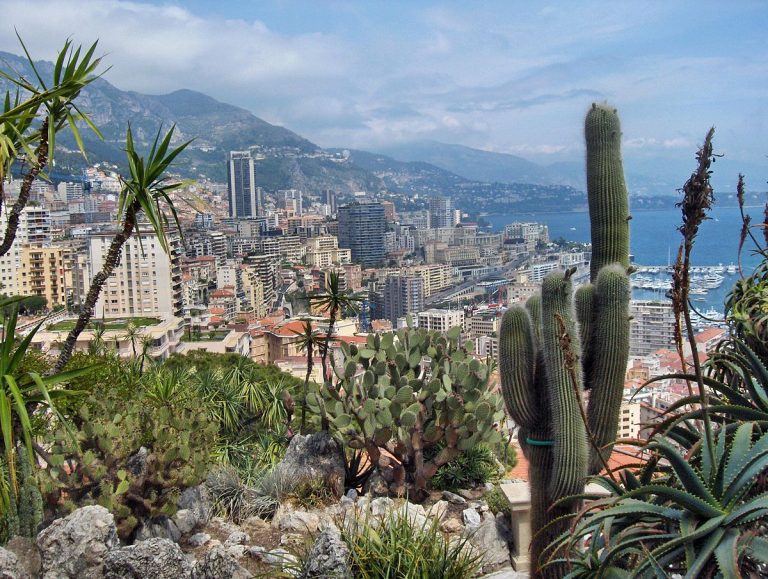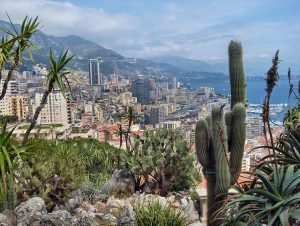 There are several eye-catching gardens in Monaco. The top garden, according to my choice, is the scenic Jardin Exotique. It is a luxurious garden with fertile vegetation cliffed to the top by offering a great Mediterranean Ocean view. The garden opened in 1933, and it has different varieties of species from Africa to Latin America.
Les Jardin Saint Martin is also another stunning garden filled with different colorful flowers and trees. All of these gardens are blessed with hot Mediterranean Gardens. The cliffs face the blue ocean, and in the below layer, there's Prince Albert I's statue.
Princess Grace Rose Garden is a great symbol of love in Monaco. Prince Rainier III built it as a tribute to his wife, Princess Grace, in 1984. The garden is filled with roses and a small lake surrounded by palm trees and olive groves. This four acres rose garden (A big area compared with the country's total land area) has special roses named the royal family princess's names.
Jardin Japonais is a typical Zen Garden in Monaco. Locating in the east principality, this has stunning plants, a small waterfall, and many more. And the most important thing is, this is one of the quietest places in Monaco.
Sunbathe on Larvotto Beach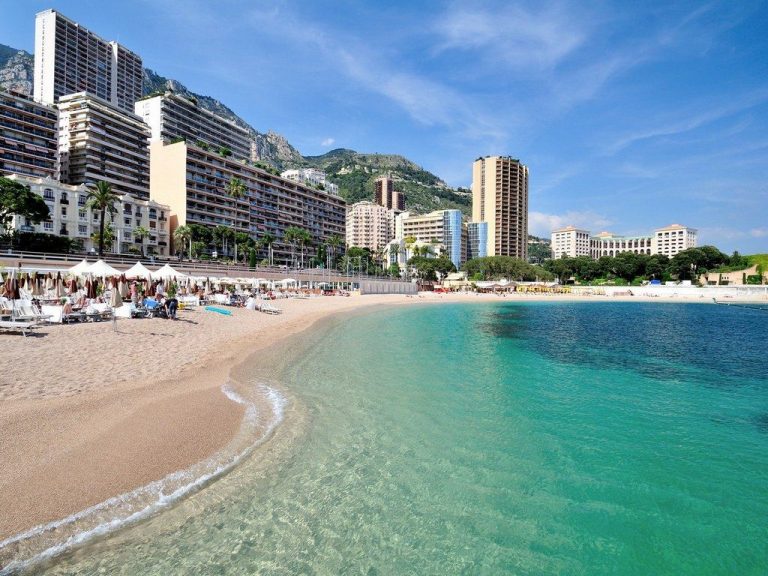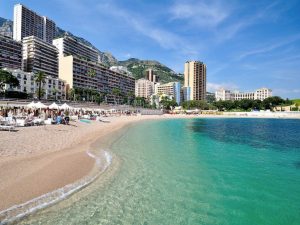 Larvotto Beach is an iconic beach in Monaco. Out of plenty of private own beaches, this is the only public beach in Monaco, France. So, you can swim since this is a safe place and walk along the golden beach.
Watch a show at Opera de Monte Carlo.
Salle Garnier or the Opera de Monte Carlo offers you grand opera performances. It was built-in 1878 and designed by Charles Garnier. Its interior contains in red and gold. Many world-class opera singers and ballet performers are performing in this theater. Usually, the opera season starts in September and shows until April. (Monaco France)
Visit Monaco Harbor
This is the main harbor in Monaco, and this is also called Port de la Condamine. Since 1901, many rich Monaco residents' yachts, including the prince's yacht, also dock in this harbor. The Yacht Club de Monaco has over 1600 yacht owners' membership all over the world. They organize yacht shows, race, and many more items here, which attracts more tourists.
Collection de Voitures Anciennes



Collection of Vintage cars exhibits in Fontvieille in Monaco. It is the vintage cars of the Prince's of Monaco are exhibiting here in a grand way. More than 100 various cars with different vintage models are there. So, this is like heaven for vintage car lovers. (Monaco France)
Monaco Restaurants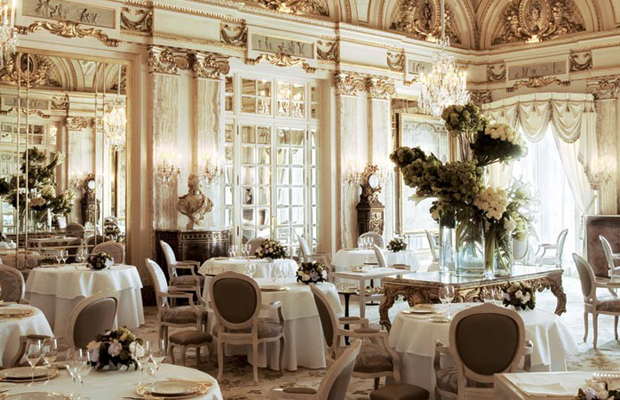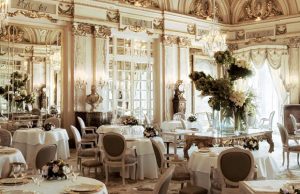 Monaco is a place where you can experience Michelin-starred restaurants to traditional cafes. Here are the best restaurants in Monaco France.
Alain Ducasse Hotel de Paris, Blue Bay at Monte Carlo Bay Hotel and Resort, Le Vistamar at Hotel Hermitage, Joel Robuchon Monte-Carlo, Yoshi, Sass Cafe, Bouchon, Cipriani