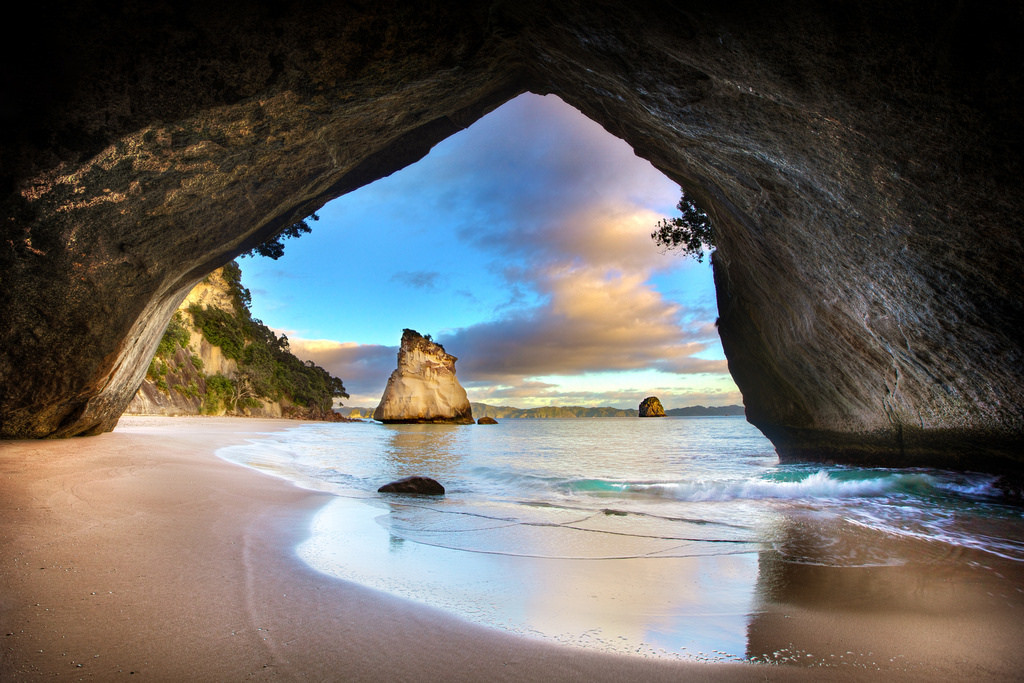 We all know that New Zealand is a country made up of two major islands. They are South and North Islands. These both islands are stunning Mother Nature's wonders and paradises for travelers. Since I have already written an article about South Island, I thought to share a complete travel guide on North Island in New Zealand.
It is not fair to compare these two islands' beauty because each one has its own unique beauty. 
North Island is mostly famous for wild surf beaches, Māori cultural icons, geothermal wonders, and Lord of the Ring movie origins. Apart from that, there so many beach-related adventure activities and natural island tours as well. So, let's get to know more about the North Island in New Zealand.
Suggested Reading: South Island in New Zealand: Travel Guide
North Island in New Zealand
Where's North Island in New Zealand located?
North Island is also called Te-Ika-a-Māui. Although it is smaller than South Island, it is the most populous one. Having a land area of 113,729 km², it is the 14th largest island in the world. The main urban areas are Whangerei, Auckland, Tauranga, Rotorua, Hamilton, Gisborne, New Plymouth, Napier, Hastings, Wellington (Capital), and Palmerston North and Whanganui.
Major regions are Northland, Auckland, Bay of Plenty, Waikato, Gisborne, Taranaki, Hawkes Bay, Manawatu Whanganui, and Wellington.
North Island has diversified geographical features. The existence of rivers, lakes, bays, stunning coastlines, capes and peninsulas, natural islands, lush forests, caves, mountains, and volcanoes always prove it.
Major rivers that fall through the island are the Waikato River and the Whanganui River. And the most famous lake is Lake Taupo.
Since North Island is featuring many beach activities, let's get to know the major bay and coastlines. Bay of Islands, Bay of Plenty, and Hawke Bay are more popular. Hauraki Gulf, Ninety Mile Beach, North Taranaki Bight, and South Taranaki Bight are the other highlighted coastlines.
East Cape, North Cape, Cape Reinga, and Cape Palliser are major capes, while Coromandel and Northland are the major peninsulas.
On the other hand, there are 4 major national parks (Egmont, Tongariro, Waipoua Kauri, and Whanganui) with many forest parks. (North Island in New Zealand)
New Zealand North Island Map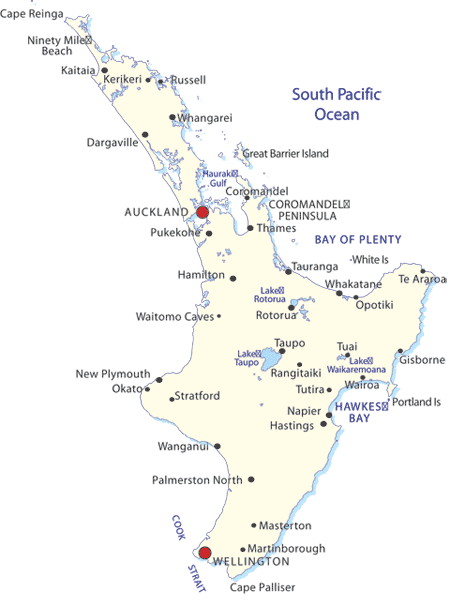 North Island in New Zealand Weather
New Zealand's climate is extremely variable, and you can experience 4 seasons in one day. Yes, it varies wildly. However, these are the 4 seasons you can experience in New Zealand. And when you travel from the north to the south, the average temperature tends to decrease.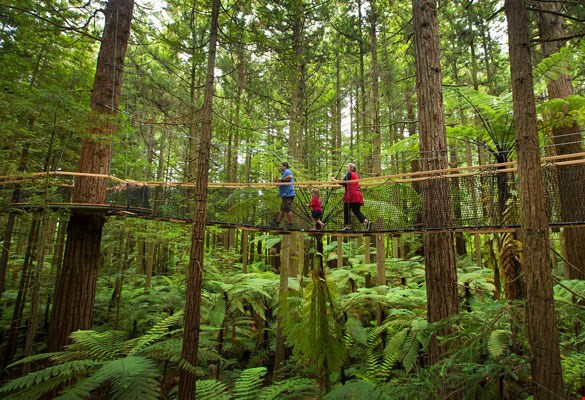 North Island in New Zealand:

Summer
Summer in NZ starts in December and ends in February. This season has a great sunny and warm climate to visit around the country. Since it is the Christmas holiday, both kiwis and international tourists are attracted to NZ in the summer. So, it becomes the busiest season of the year. (North Island in New Zealand)
Therefore, you may experience heavy crowds, expensive accommodation, and food. And some of the most popular places are booked and packed. So, I do not recommend you travel to North Island in New Zealand in the summer.    
North Island in New Zealand:

Autumn (Fall)
If you are looking to avoid the summer's negative points, then autumn is the best season for you. Because it is a warm, sunny, and less crowded season (Especially on the North Island). So, March, April, and May are the ideal months to travel the North Island. As it is a kind of shoulder season, you can experience cheap hotel rates as well.
North Island in New Zealand:

Winter
Do you love snow sports or play with snow in NZ, then travel there in the winter. The season starts in June and exists until August. On the North Island, you can ski in the special areas of Tongariro National Park, Whakapapa, and Turoa Ski. Compared with the traffic on the road, winter is the best as it has zero crowds.  
North Island in New Zealand:

Spring
Spring is another great time to travel to North Island NZ as it has a combination of winter and summer. Because it starts in September and ends in November, which means you can see how nature melts the snow and allows the flowers to bloom. So, especially on the North Island, there are garden festivals as well. Also, this is ideal for outdoor activities like hiking as it is such a pleasant climate.
Suggested Reading: Bay of Islands in NZ: Travel Guide
Is North or South Island better?
As I mentioned earlier, we cannot compare these islands' beauty as both have their own unique beauties. But, here I will show you some interesting points that highlight the beauty of the North Island.
New Zealand North Island points of interest
The very first point is obviously, North Island's stunning beaches. It offers you various types of beaches with a variety of experiences. Compared with South Island, undoubtedly, North Island offers you the most wonderful beach experiences.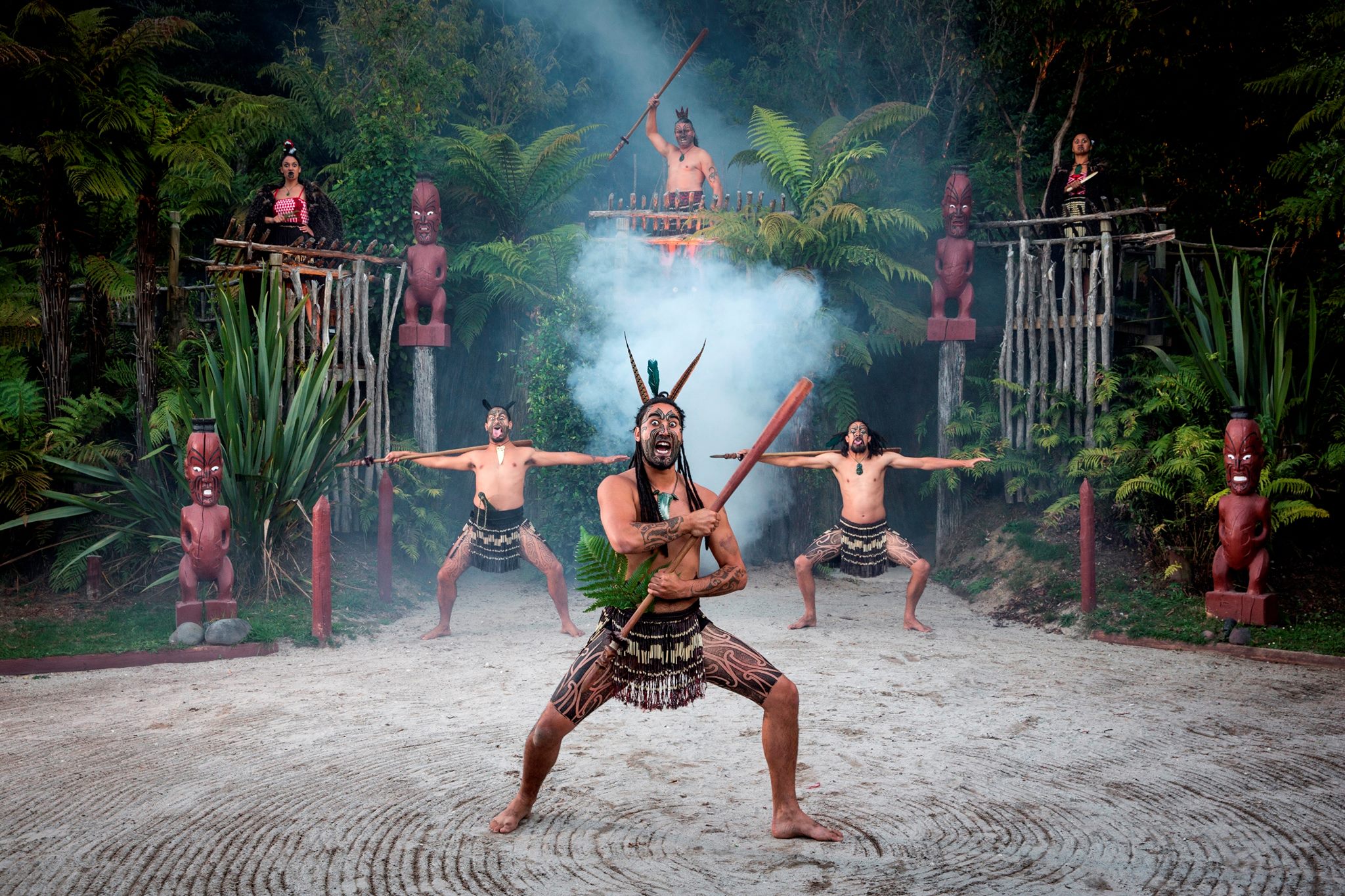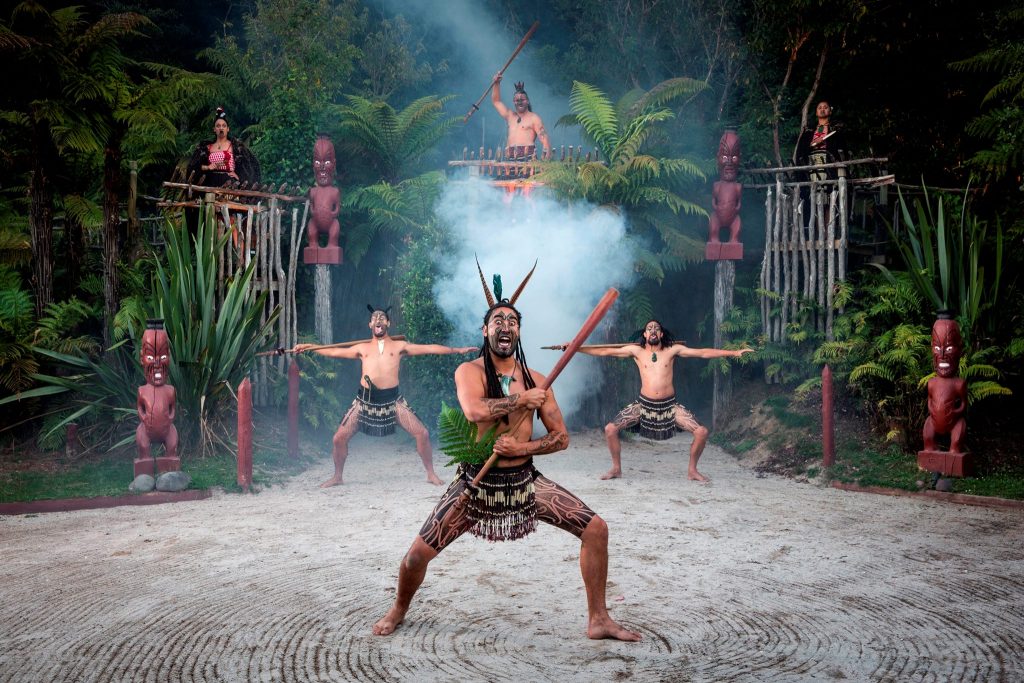 The next point is North Island's Māori culture. The records say that 90% of Māori live on the North Island. If you need to know more about that unique culture, you should be on the North Island.
Another unique point about North Island is, it has geothermal activities due to its special geological position. This island is actually positioned on a geothermal system that allows the earth's crust to be heated. Therefore you can see hot springs, geysers, mud pools, and volcanoes.
Marlborough in the South Island is the most famous place in the wine-producing region in NZ, but the North Island has the second largest one. They are Gisborne and Hawke's Bay.
The next point is the easy accessibility. North Island's Auckland is the major port of entry for international flights to the country. When compared with Christchurch, Auckland gets more direct flights from all over the world.
Wellington is the capital of New Zealand, and it is located on North Island. And on the other hand, Auckland is the fashion and shopping capital in NZ. Both are located on North Island. Also, it contains the best restaurants in the country as well. Another special feature of Auckland is, it calls as City of Sails as it offers you the best sailing and boating activities. (North Island in New Zealand)
North Island in New Zealand Road Trip Itinerary
You may wonder where to go first, how long to spend, and how to go. Well, I recommend you plan your tour for at least 2 weeks on the North Island. I know it is not enough to see everything on this stunning island. But, let's try to cover the most highlighted place through this 2 weeks North Island itinerary.
Here's I have mentioned 2 road trip itinerary options for 2 weeks.
One starts from Auckland and ends in Wellington.
The other one starts traveling directly from Auckland to Hahei and returning to Auckland.
You can select any of them as your preference. Let's take a look.
How to travel around the North Island
I will tell you how to travel to all of the destinations. There are several ways. The most appropriate way to travel around North Island is renting a campervan or a car. Because it provides you an independent tour and saves your time. But the cost is a little bit high. So, you must follow a route that returns you to the exact place where you rented the vehicle.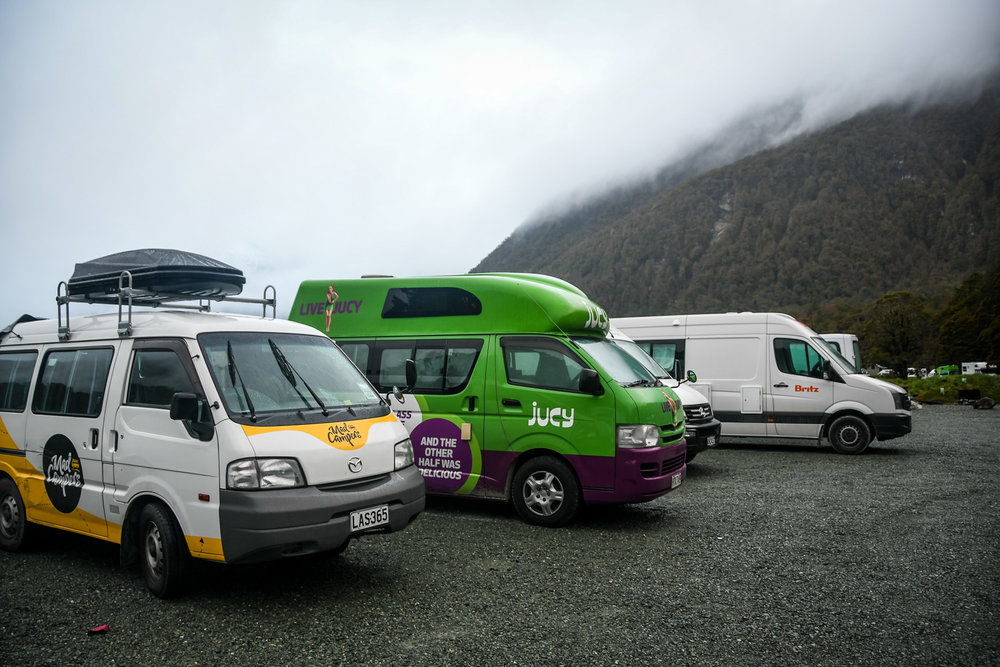 There are many cars/campervans rental companies on North Island. Bargain Rental Cars, Go Rentals, and Snap Rentals are the best ones. These companies are spread all over the country. So, there are many pickups and drop off points.
On the other hand, bus tours are also available if you do not like to drive yourself. Some tour companies offer 2 weeks of bus tours in the North Island in New Zealand. For example, Haka Tours and Start Travel offer you comfortable tours similar to the following itinerary. (North Island in New Zealand)
2 Weeks North Island Road Trip Itinerary: Option 1



Day 1: Travel to Auckland
Fly to Auckland airport and spend your first day in Auckland. Do not forget to buy a sim card at the airport as you need data while traveling and reach Auckland city. Buses are running from the airport to the city (USD 16). So, catch one to reach the city. There, you can pick your rental car or campervan. Then, come to the place you are going to stay on day 1.
After that, you can explore more Auckland within your first day. Have some unique NZ food, visit Albert Park and walk along the streets in the city, and join with concerts or comedy shows are enjoyable things to do in Auckland. (North Island in New Zealand)
Looking for the best hotels in Auckland, New Zealand?? Just check here. 


Day 2: Take a ferry ride to Waiheke Island
Just book a ferry of Passenger Fullers Ferry to reach Waiheke Island on day 2. The ferry ride will take around one hour and charge you around USD 30. There are so many things to do on Waiheke Island in NZ. So, I have already written a separate article about Waiheke.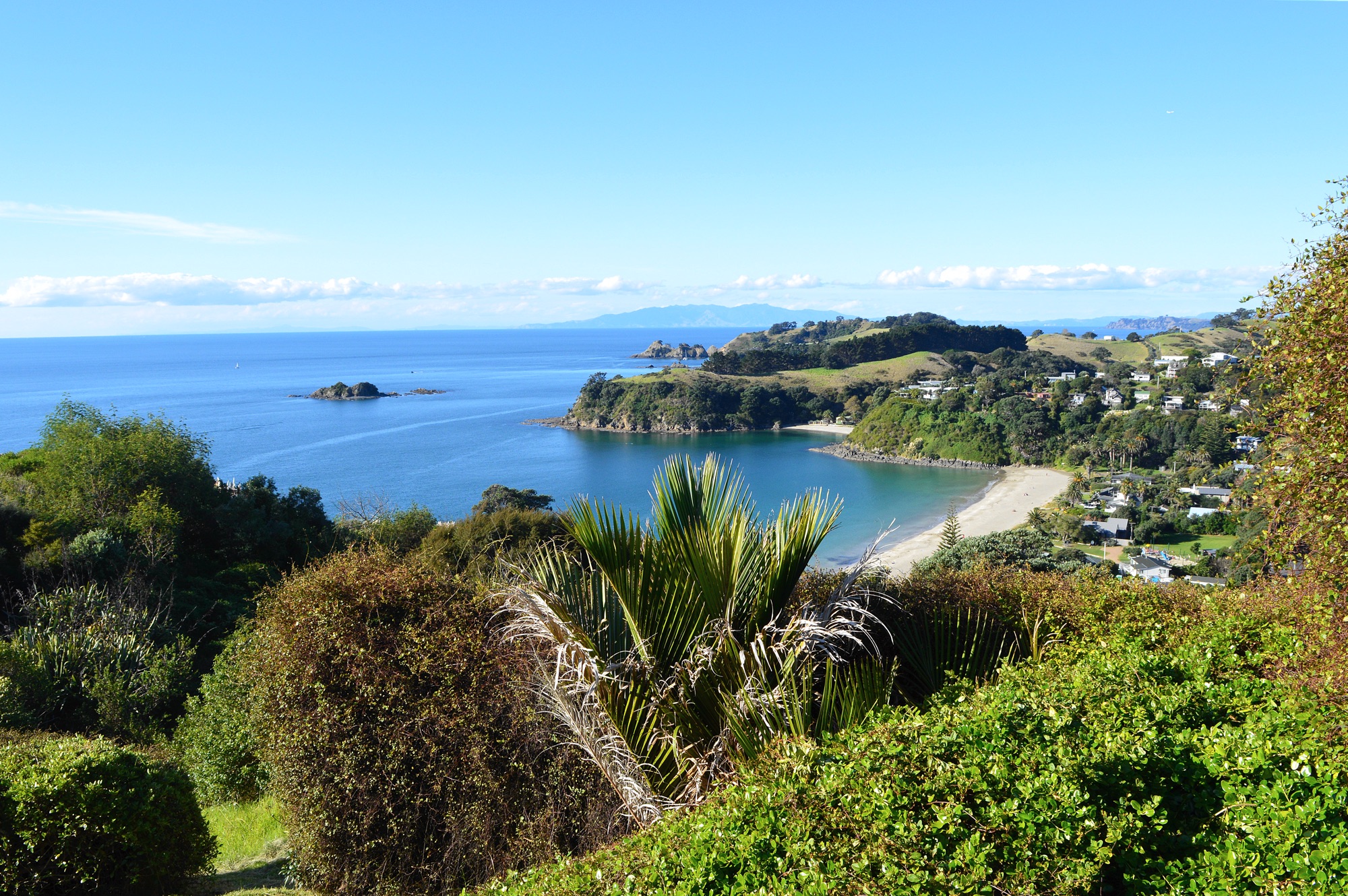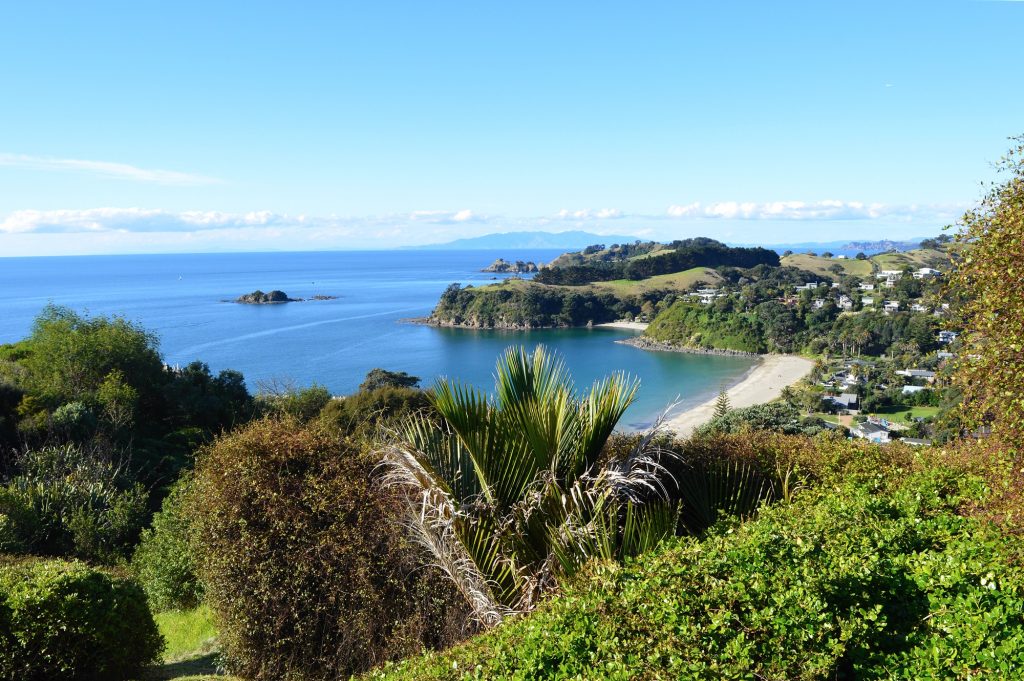 Suggested Reading: Waiheke Island in New Zealand
The island is full of nice beaches like Onetangi, wineries, beers hills like Casito Miro, and many more. Therefore, most of the travelers stay for a night here. You can book any kind of hotel in Waiheke via Booking.com. You can spend a very secluded island night there.  (North Island in New Zealand)
Day 3: Come back to Auckland and ready to visit Piha Beach
On day 3 again, you have to ferry back to Auckland from Waiheke Island. Because you have to get ready for the North Island road trip by your campervan, do not forget to pack all the predictable things that you will need on tour. Suppose you need a campervan guide. Just click this link.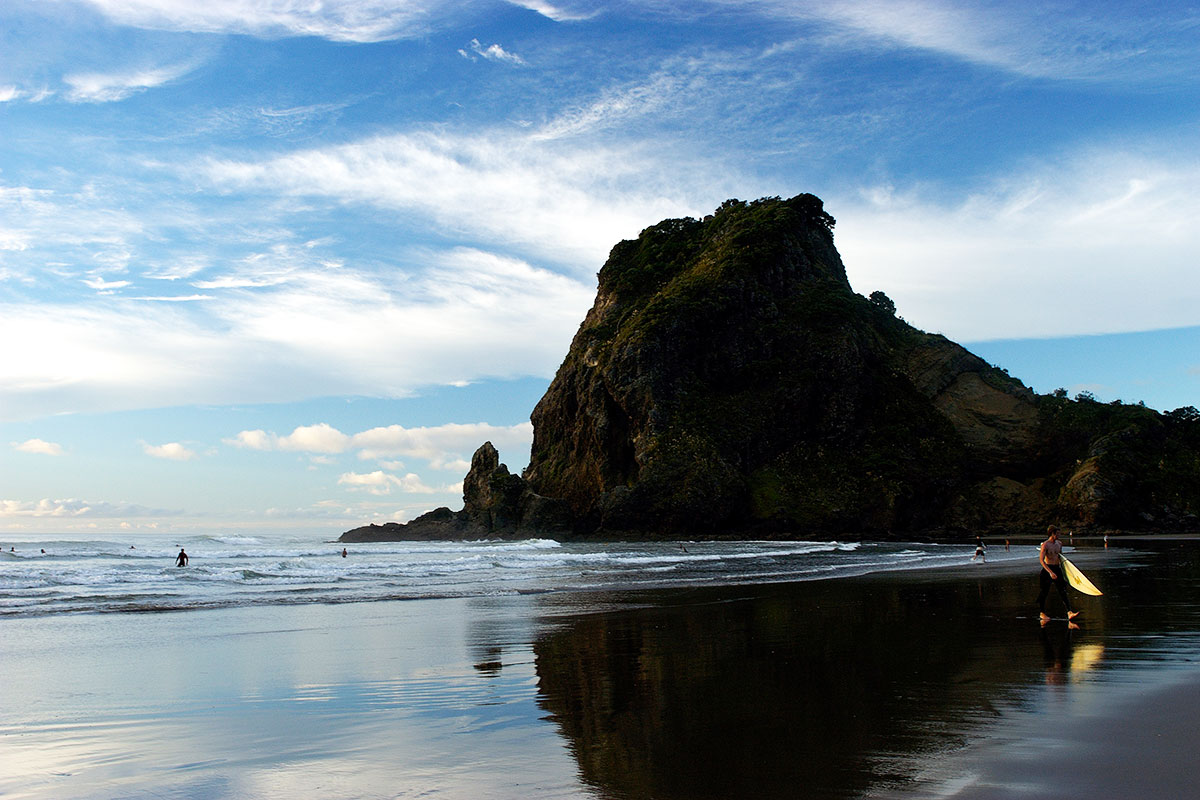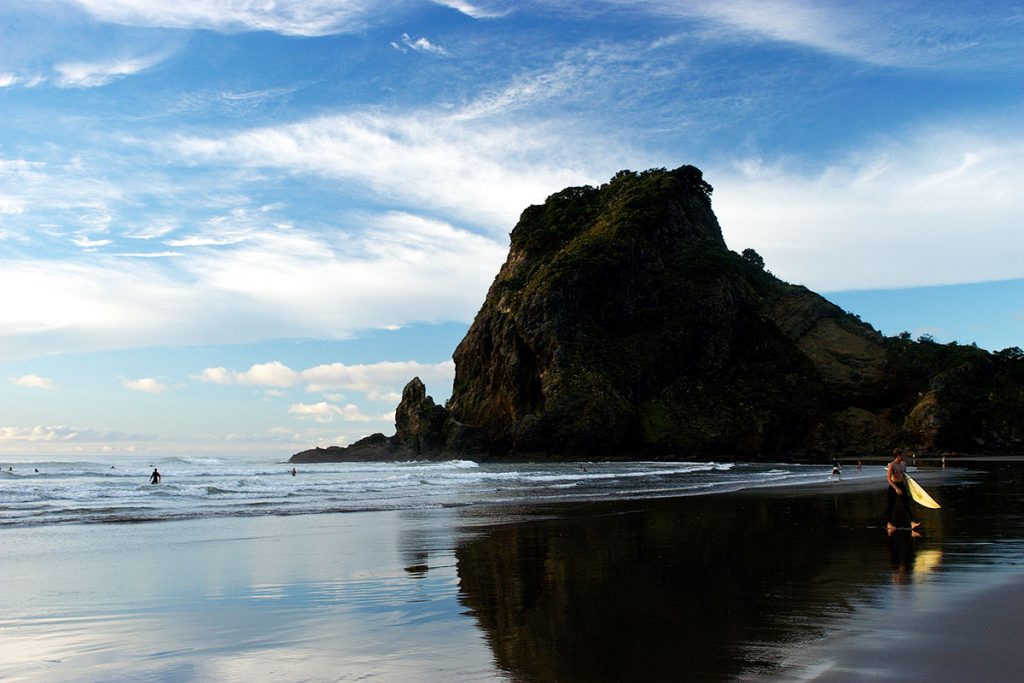 Start your journey by visiting Piha Beach outside of Auckland city. Within one hour, you can get there. It is one of the best beaches on the North Island. A great surf destination and a great sunset beach. If you visit the off-peak tourism season, you can experience this beach without any overcrowding effect.       
There's a campground on this beach. It is Piha Domain Motor Campground. You can park your campervan on this campground and watch the sunset while relaxing in your van. Other than that, you can visit the West Coast Art Gallery near Piha Beach. After that, take a walk along the beach while watching the surfers in the dusk. (North Island in New Zealand)   
Suggested Reading: Crater Lake Camping in Crater Lake National Park
Day 4: Explore more waterfalls
When you drive for around 5 hours from Piha Beach, you will meet the stunning Karekare Waterfall, Nikau Cave, Owharoa Falls, and Karangahake Gorge Hike like places.
You will meet the Karekare waterfall as a detour on your way from Piha Beach. It is a short detour. But, be careful as the road is more windy and narrow (I must say that most of the roads in New Zealand are so windy and narrow). So, it is better to drive slowly.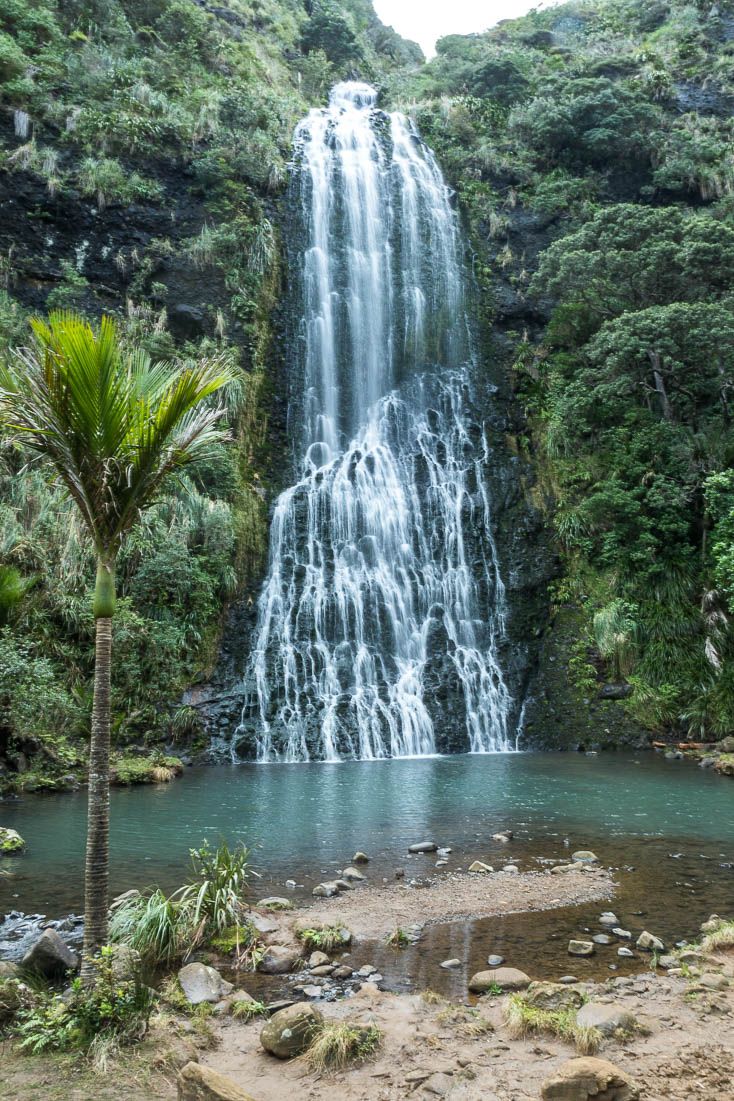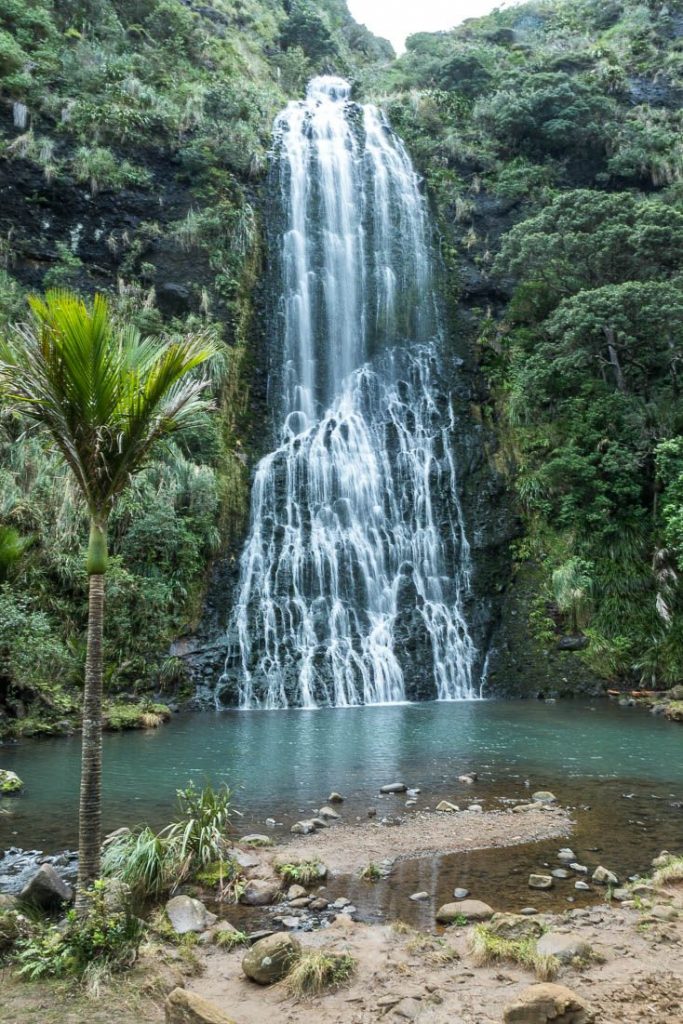 Park your vehicle in Zion Hill Track and follow the hiking track, La Trobe, to reach the waterfall. After watching, swimming, and bathing in the waterfall, start your way to see glow worm caves. You can visit both Nikau and Waitomo Glow Worm Caves. Here' I suggest you Nikau as it is close. 
Well, Next you will meet at Nikau Cave and Cafe. I suggest you visit this small cave that shows you the best natural glow worm display with various stalactites and stalagmites. And the total tour will take around 1 hour, and the cost is around 32 USD. In the end, you can have lunch in the cafe and be relax for a while.
Then, you can visit Karangahake Gorge Hike after your lunch. It is a little bit adventurous as it takes you through an old bridge and a train tunnel parallel to Ohinemuri River. If you want, you can skip it and directly visit another waterfall called Owharoa Falls.
Locating close to Karangaheke Gorge, Owharoa Falls is a spectacular one. After visiting the falls, I suggest you travel to Kauaeranga Valley Road as there are some DOC campsites where you can spend the night. (North Island in New Zealand)
Day 5: Hike to Pinnacles Hut
Leave the campsite and drive up on the Kuaeranga Valley Road to reach Pinnacles Hut, one of the biggest mountain huts in NZ. Since there are only 22 km, you can reach there within 45 minutes. Park your vehicle on the Kaueranga Valley Road end, and continue the hike. Do not forget to lock it well as you are going to stay one night on the top.
Before starting the trail, do not forget to check the trail's weather condition from the Department of Conservation (DOC). And also, you must book a hut before you visit there. You can do it through their official website. It will cost around 10 USD per night. Once you made it to the top, it will offer you amazing views. (North Island in New Zealand)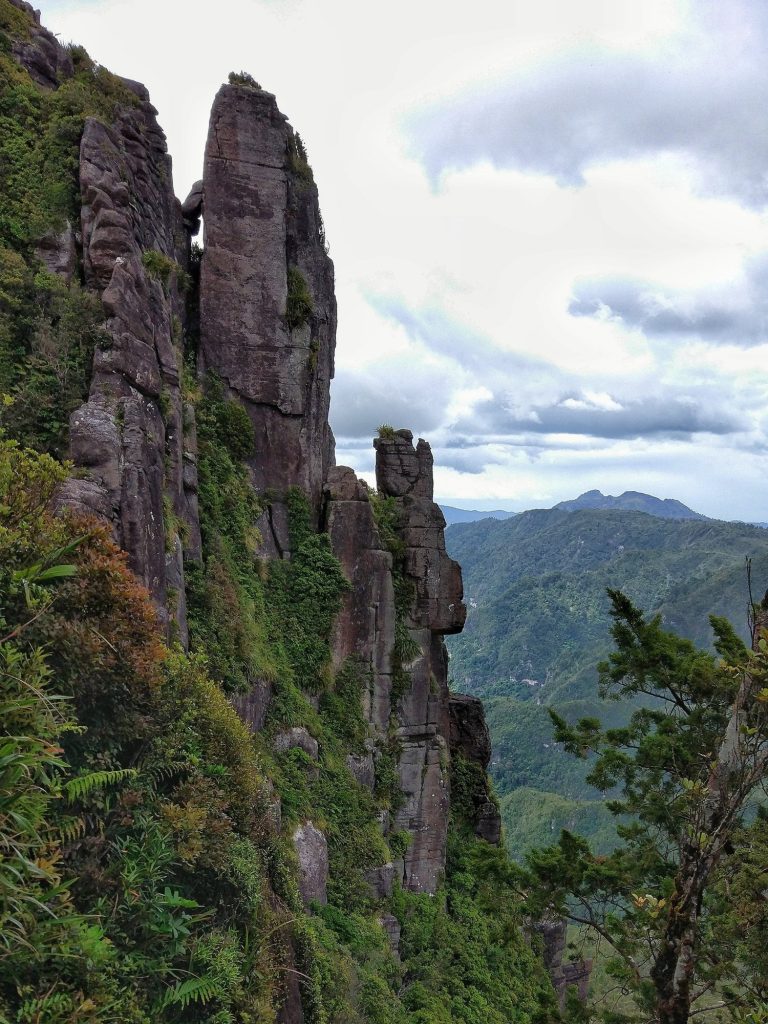 The Webb Creek Trail is the most scenic and easy, and it will take around 3 hours. Most travelers are not recommending Billy Goat Trail (the other trail) as it is very tough.
On the way, you may see lush forest hills, scenic waterfalls, and many more natural things. Once you reach the Pinnacle Huts, you can see there are all the sufficient facilities in it. Take some rest and keep your bags there. Get ready to hike to the top. It is better to get the sunset view from the top. So, target that time and reach the top. (It will take around 45 minutes)
After coming back, you can cook and have dinner. The most important thing is, you are not alone here. You can make new friends in the hut. So, it will be an unforgettable hike camping experience.
Suggested Reading: Best Hikes in Greece
Day 6: Leave Pinnacles and Reach the Coromandel Peninsula
After spending a great night in Pinnacles Hut, you have to wake up before sunrise. Because you have to climb back to the top to catch the sunrise scene. Trust me; it is not a waste of your time. It will give a fresh start for day 6. Then hike down to your vehicle and drive towards the Coromandel Peninsula.
As there are 25 km, it will take around 2 hours to reach there on Highway 25. When you arrive, the Coromandel, just drive north into the peninsula, reach the Hot Water Beach. But, there should be a low tide situation to reach there. Otherwise, you will have to postpone it for day 7.
There is a nice campsite on Kapanga Road, north of Coromandel. It is called Overnight Campervan Parking. Spend the night there and get ready for a beach day on day 7. (North Island in New Zealand)
Day 7: Enjoy more on the Hot Water Beach and New Chums Beach
Welcome to the relaxing beach day. If you were unable to visit Hot Water Beach on the previous day, try it today. It is a 2 miles long natural hot water beach. Do not forget to bring a shovel (rent price is USD 7) as you need to dip a pool yourself to dip. Always check the tide condition before you reach there. It is always better to visit within 2 hours of low tide.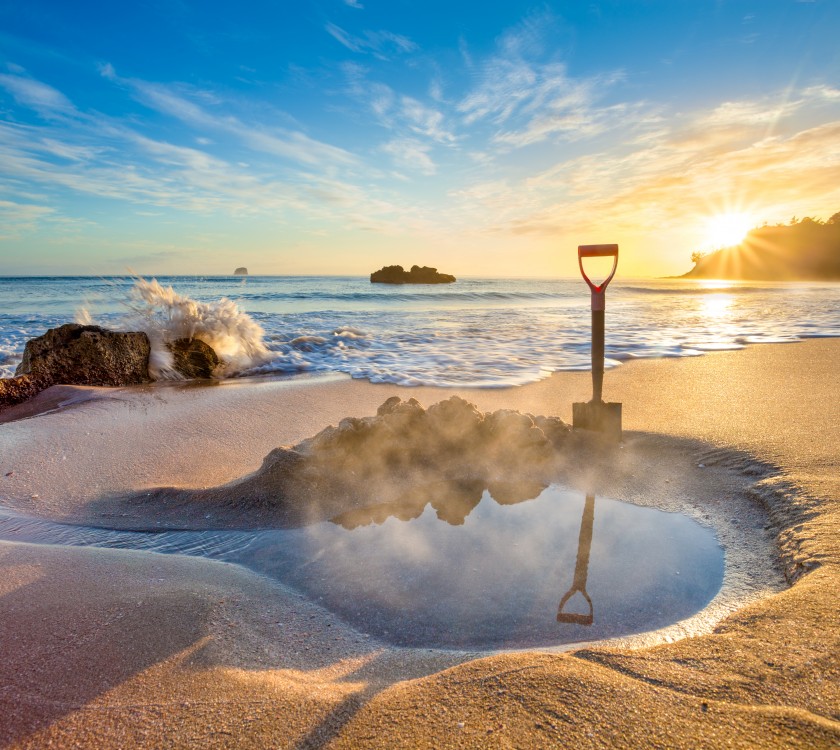 Then, leave Coromandel and drive for 100km to reach Whangapoua, a small and nice beach town. Park your vehicle and start the trail to reach New Chums Beach. After a 30 minutes walk, you can reach this secluded stunning beach. And one more thing.
If you like to get a beach view from atop, then just turn right in the middle of your trail for a challenging hike for around 20 minutes. It will take you to a surreal viewpoint. (North Island in New Zealand)
After visiting all these beaches, you can stay in a hotel in Hahei as you wish.
Suggested Reading: Lake Atitlan in Guatemala
Day 8: North Island in New Zealand: Visit Donut Island
After driving 135 km (3 hours), you will reach another stunning beach location. Of course, North Island in New Zealand is filled with unique beaches. This one is iconic. It is Cathedral Cove.
If you can plan the visit to Cathedral Cove early in the morning (at sunset time), you will get picturesque views for sure. Walk for around 45 minutes, and you will meet a cove. Walkthrough it. Then, you will see a hidden beach inside it. It is adorable.
The beaches around are also awesome and stunning. So, plan to spend some relaxing time there too.
Then, hurry up for kayaking to Donut Island or Whenuakura Island. You can rent a kayak for around 40 USD and start the journey. Now, you may think, what to see on that island. I will tell you.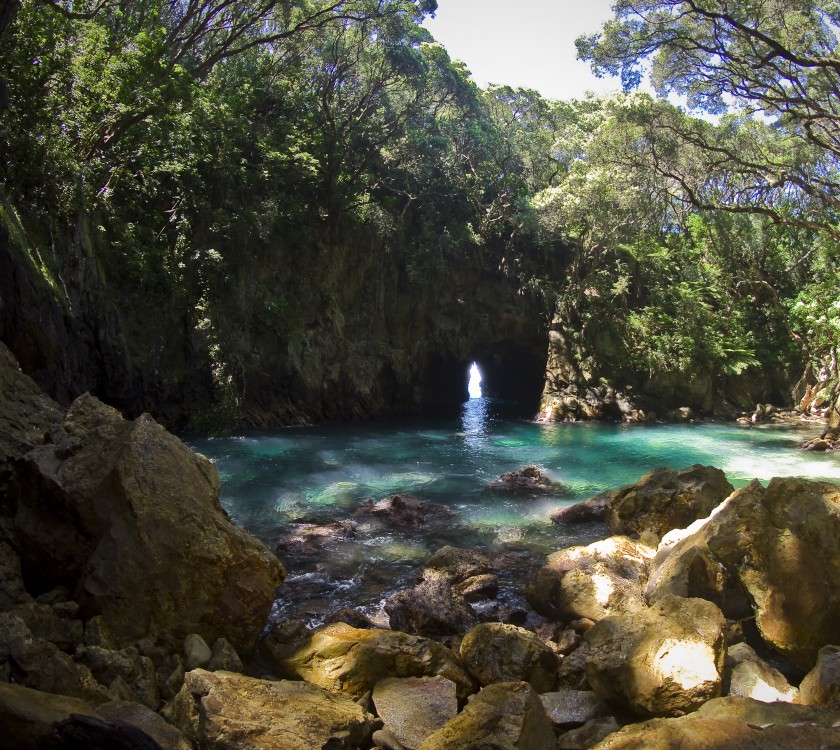 In the middle of the island, there's a lagoon. The only way to reach there is to kayak. Because you are not allowed to land on this island, it is considered a very sacred island by the Māori people. So, do not touch the land. When you kayak, be careful as the waves can be a little bit stronger. After visiting the lagoon, safely kayak back.(North Island in New Zealand) 
You can spend the night at a free overnight campervan parking called Pahia Domain. Rest well, and get ready for day 9.
Day 9: Travel to Rotorua for its hikes
Drive for around 135km (3 hours); you will reach Rotorua. There you will see the dreamy Hobbiton film location and try some hikes.

The locations of world-famous movies Lord of the Rings and The Shire is located in Rotorua. Within 2 hours guided tour, you can reach this small 37 hobbit homes. Just take a morning tour, then the climate will help you to feel the movie locations better.
The next thing to do on day 9 is a hike for Mount Maunganui. It is located at the tip of Tauranga near Mount Maunganui Holiday Park. Once you made it to the top, you can view the Tauranga Peninsula and the Bay of Plenty.
If you have some other time of the day, I recommend visiting the stunning Okere Falls. There's a small hike for 30 minutes as well. But, it won't be a waste as the falls are wonderful. This place is a paradise for white water rafters.
At the end of a very tiring day, I suggest you visit Polynesia Spa nearby Government Park. There are 28 spring-fed hot swimming pools. You can check the rates from their website above. They feature massage, facials, and other skin treatments as well. (North Island in New Zealand)
Day 10: Enjoy more in Rotorua
Wake up early full of energy to experience more adventures in Rotorua on day 10. Yes, this area is filled with many adventures, like: squeeze jet boat, Zorb, skydiving, white water rafting. And after getting those adventures, you can head to Maori cultural villages.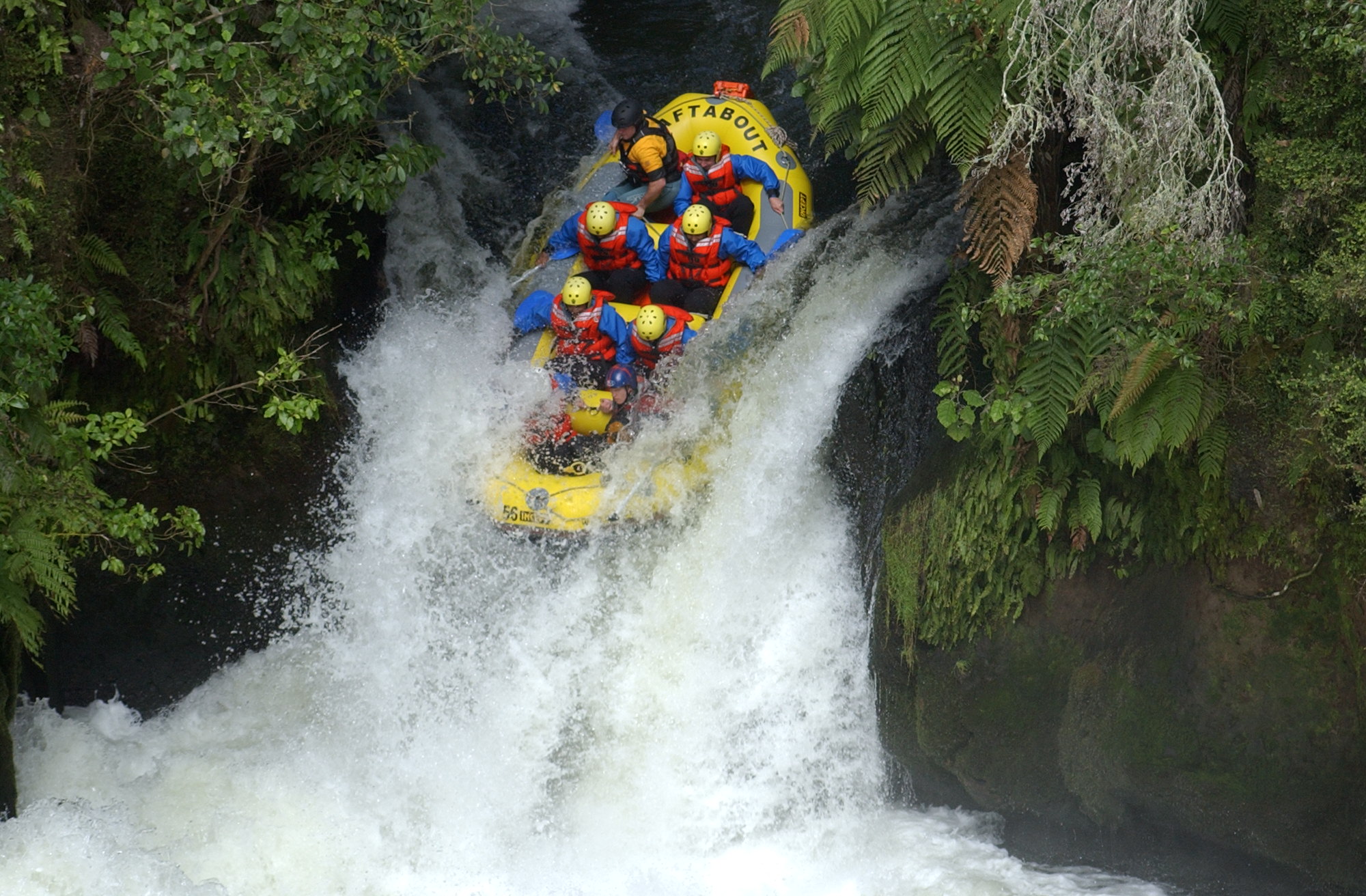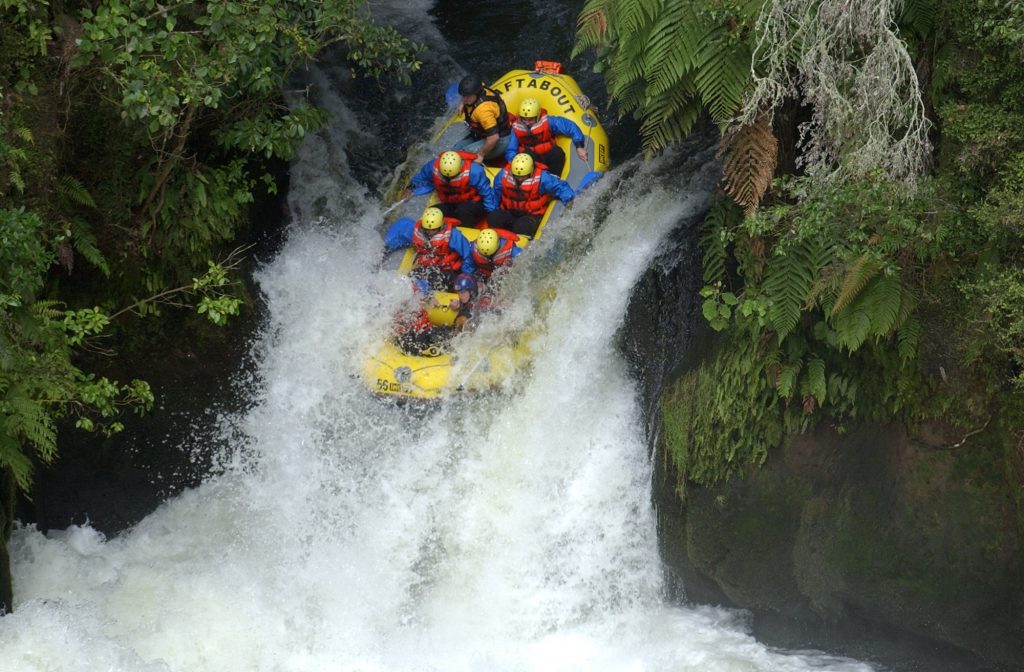 Tamaki and Whakarewarewa are the most famous villages. You can see their cultural shows, dance (Haka), lifestyle, geothermal pools, and many more. (North Island in New Zealand)
Day 11: Visit Lake Taupo
Leave the amazing Rotorua on the North Island and drive for 1 hour (80km) to reach Lake Taupo. On the way to Lake Taupo, there are some highlighted stops as well. For example, Rainbow Mountain Track. Its summit offers great views.
When you pass the Rainbow Mountain Track Carpark, turn at the first left on the Old Walotapu Road. Then, you will find an unpaved road. Continue for 2 km until you meet the car park of Kerosene Creek, the series of hot waterfalls. 
Wear your swimming suit and get a natural hot water bath in Kerosene Creek. And do not forget to remove your jewelry before you dip in the water. Because they may get tarnish with chemical reactions of water. You should keep in mind that a special point is not to dip your head in the water in this creek as there are harmful bacteria. So, be careful.
Well, after continuing around one mile down the road of Kerosene Creek, you will find Wai-O-Tapu, a geothermal area. There, you will find a different kind of hot water pools like colorful pools.
After getting all of those experiences, you can reach the ultimate Lake Taupo. But, you can see and experience it the next day. So, take some rest. Raid's Farm, a free campground near Huka Falls, is a good opportunity for you to spend your night.  (North Island in New Zealand)

Suggested Reading: Wadi Rum in Jordan
Day 12: Tour around Taupo
There are so many things to do around Lake Taupo. They are: taking a yacht ride to the biggest Maori Rock Carvings, booking a jet boat tour in Haka Falls, bunjy jumping over the Waikato River, and mountain biking around the Taupo Lake trail.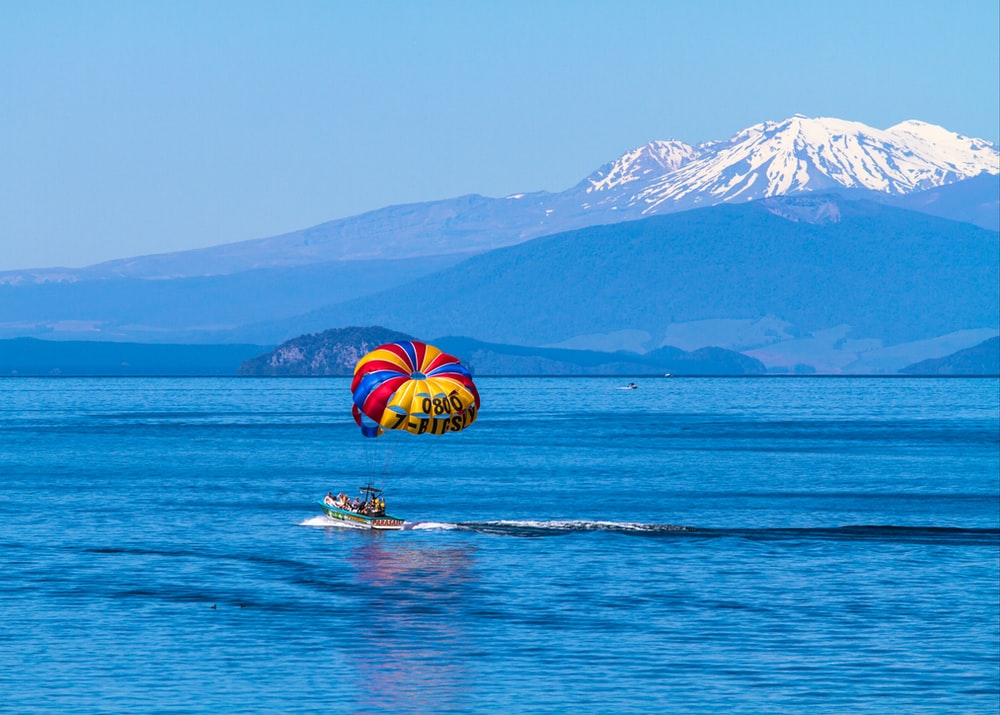 After so many adventure activities like that, visit Spa Park Hot Pools made up of Waikato River. Here also, you cannot dip your head as the harmful bacterial effects are there. But, don't worry. You can just dip your body and relax.
Then, head 3 km on Highway 1 to reach the free campsite in Kaimanawa Forest Park. DOC handles it. You must get a well rest and get ready for the next day hike. Keep in mind; you have to start the drive as early as possible. Because it takes around 8 to complete the hike. (North Island in New Zealand)  

Day 13: Hike in Tongariro Alpine Crossing



Leave Taupo as early as possible and reach Tongariro within 2 hours (100 km). Day 13 is going to be a huge day for you. There are some points you should keep in mind before arriving at this place.
Plan a date for the Tongariro Alpine Crossing Hike only between New Zealand Labor Day Weekend in October and April 30th because the other days of the year are dangerous and can affect avalanche, snow, and ice.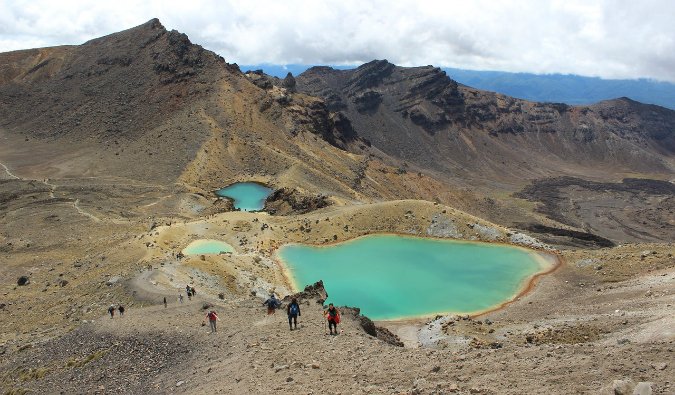 As this hike is a one-way trek, you can start the trek only from Mangatepopo and ends at Ketetahi Car Park. Also, there's a 4 hours limit for any kind of vehicle at Mangatepopo car park. So, you should definitely park your car at the endpoint. Tongariro Expeditions shuttle service will help you with that. You can book it online. (North Island in New Zealand)
Do not make any big sound, Do not poop on the mountain, Do not fly drones like things are rules.
Do not forget to bring your lunch and snacks, and surely apply sunscreen on your skin and bring more water.
This hiking trail is very popular, and you can see many travelers along the trail. Of course, the reason is, Tongariro Alpine Crossing Hike is one of the most unique and attractive places on the North Island in New Zealand.
The major points that you may pass through the trail are as follows:
Soda Springs Waterfall
Devil's Staircase or South Crater
Red Crater Base
Red Crater Ridge
Emerald Lakes
Blue Lake
Ketetahi Shelter
Shuttle Park
(At most of these points you may find toilets)
That is the end of your long day, 13.  
Day 14: Travel to Wellington
Leave Tongariro and drive 120 km (2 hours) to the end of your 2-week road trip journey. You are reaching Wellington Now. As the capital of the country, there are so many places to taste the best food. On the other hand, this city is less expensive than others on the North Island in New Zealand.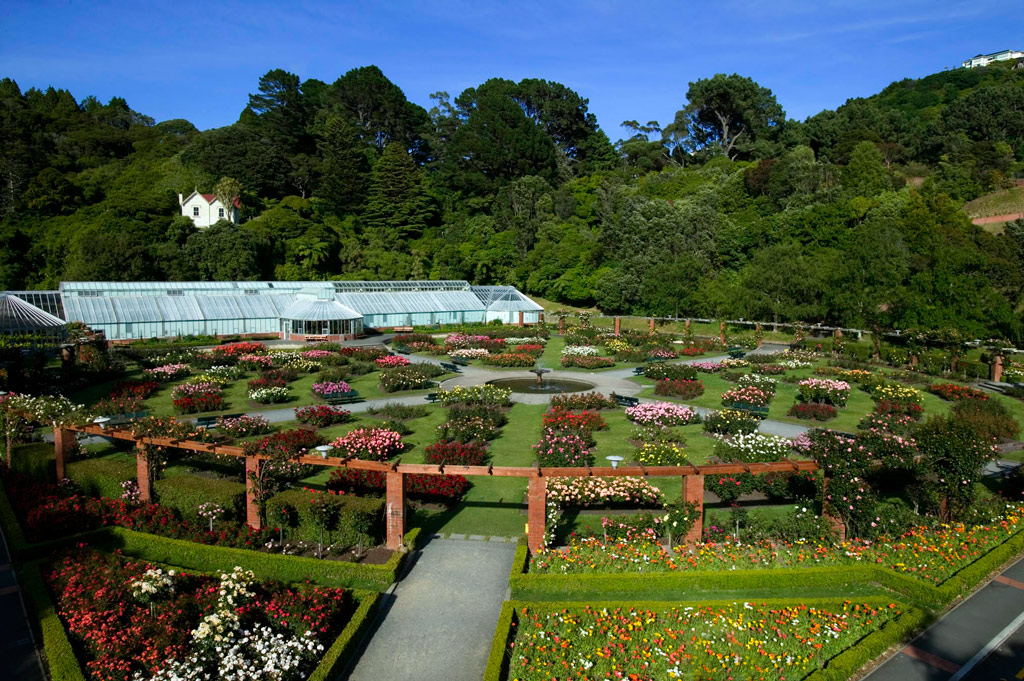 Also, there are wonderful botanical gardens, lookouts, and museums that you can enjoy in Wellington.
You can plan for another adventure on the South Island in New Zealand at the end of the journey. Start it from Wellington to South Island. (North Island in New Zealand)
2 Weeks North Island Road Trip Itinerary: Option 2
Day 1: Travel Hahei from Auckland Airport
On the other hand, there's another option for you to start the road trip. If you are not tired of the flight, travel straight to Hahei in the Coromandel Peninsula by taking your rented car from Auckland. That means you will skip touring around Auckland and start the tour on the very first day. (Actually, it is not skipping, you can reach there later)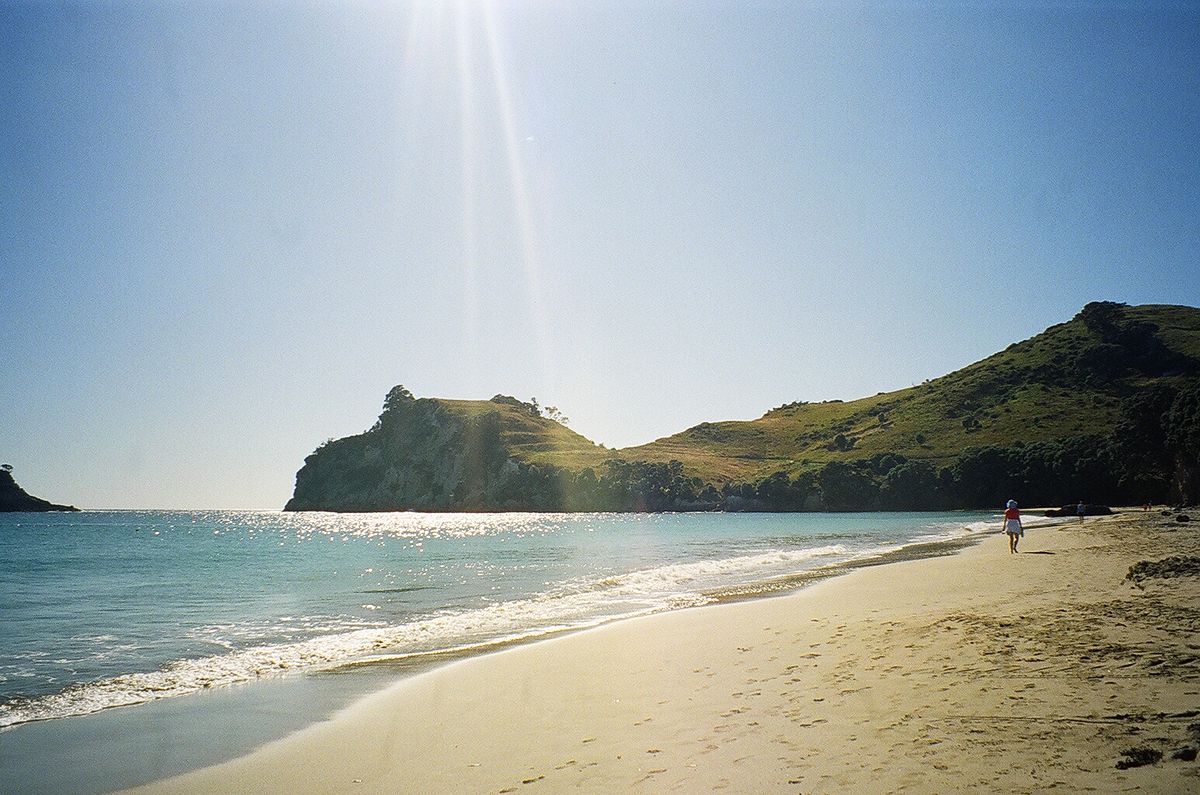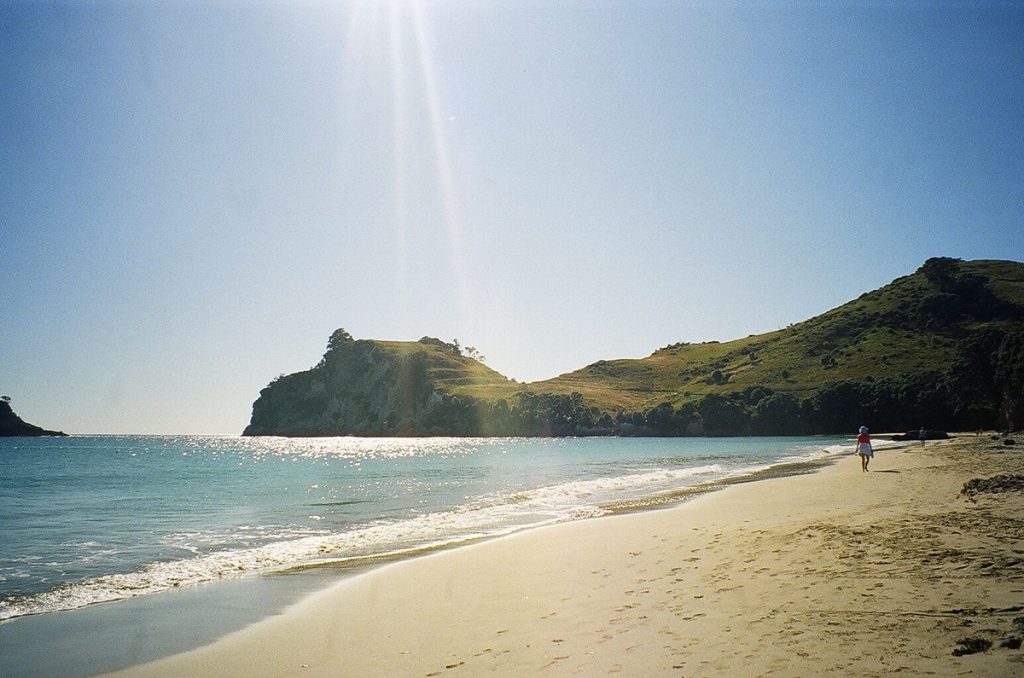 It will take around 2 and a half hours to reach the airport to Hahei, the stunning beach on the North Island. There are plenty of exciting things to do in this coastal area. However, if you feel so tired, then I'm sure it will vanish when doing the following things.
Take a relaxing coastal walk on Cathedral Cove towards a stunning secluded beach with white cliffs and a big archway. If you do not like to walk, then just hire a kayak or boat to reach there.
And also there's a hot water beach in Hahei as well. Visit in the low tide and dig a hot pool yourself with a shovel on the beach. Now, you just dip in it and all your tiredness within few seconds. (North Island in New Zealand)
Day 2: Travel from Hahei to Rotorua
After experiencing all the possible things in Hahei, just continue forward to Rotorua. It will take around 3 hours. Rotorua is an amazing place with plenty of experiences on the North Island in New Zealand. Especially, it is famous for its cultural activities and geothermal activities. Before reaching Rotorua, there are some amazing things to see on the way. 
When you travel through Karangahake Gorge, you will meet the historic mining tunnels backed with native forests. You can walk through them and see stunning waterfalls. And also another most highlighted place to visit in Rotorua is the Hobbiton Movie Set. (North Island in New Zealand)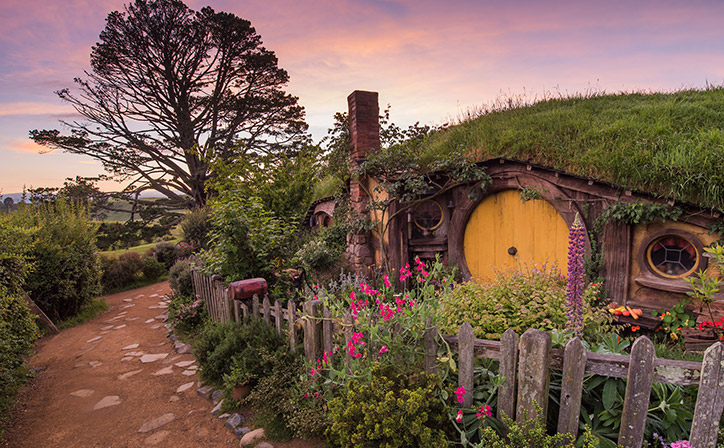 There are natural geothermal hot pools in Rotorua. You can have a hot water bath with any of the following free natural hot water pools. Kerosene Creek, Wairua Stream, Wai-o-tapu, waterfall spout bath Wai-o-tapu, and Kuirau Park are surreal places on the North Island. If you reach Rotorua, then you are so lucky to experience these pure natural places.
Another major attraction in Rotorua is Māori cultural experiences. We all know that Māori is indigenous people of New Zealand. And that culture got famous around the world with the Haka Dance of NZ Rugby Team. You can see their traditional lifestyle, live Haka Dances, and their houses in Whakarewarewa Māori Village and Tamaki Māori Village.
Day 3: Enjoy the day in Rotorua
Continuing day 3 in Rotorua, you can explore more about the Maori culture, experience some adventurous activities, visit more waterfalls, and see wildlife. I will line up them as follows. 
If you miss any geothermal park, steaming lake, or bubbling mud on the previous day, visit them on day 3. 
You can see much native wildlife in Rainbow Springs Nature Park, Rotorua, in the case of wildlife. (North Island in New Zealand)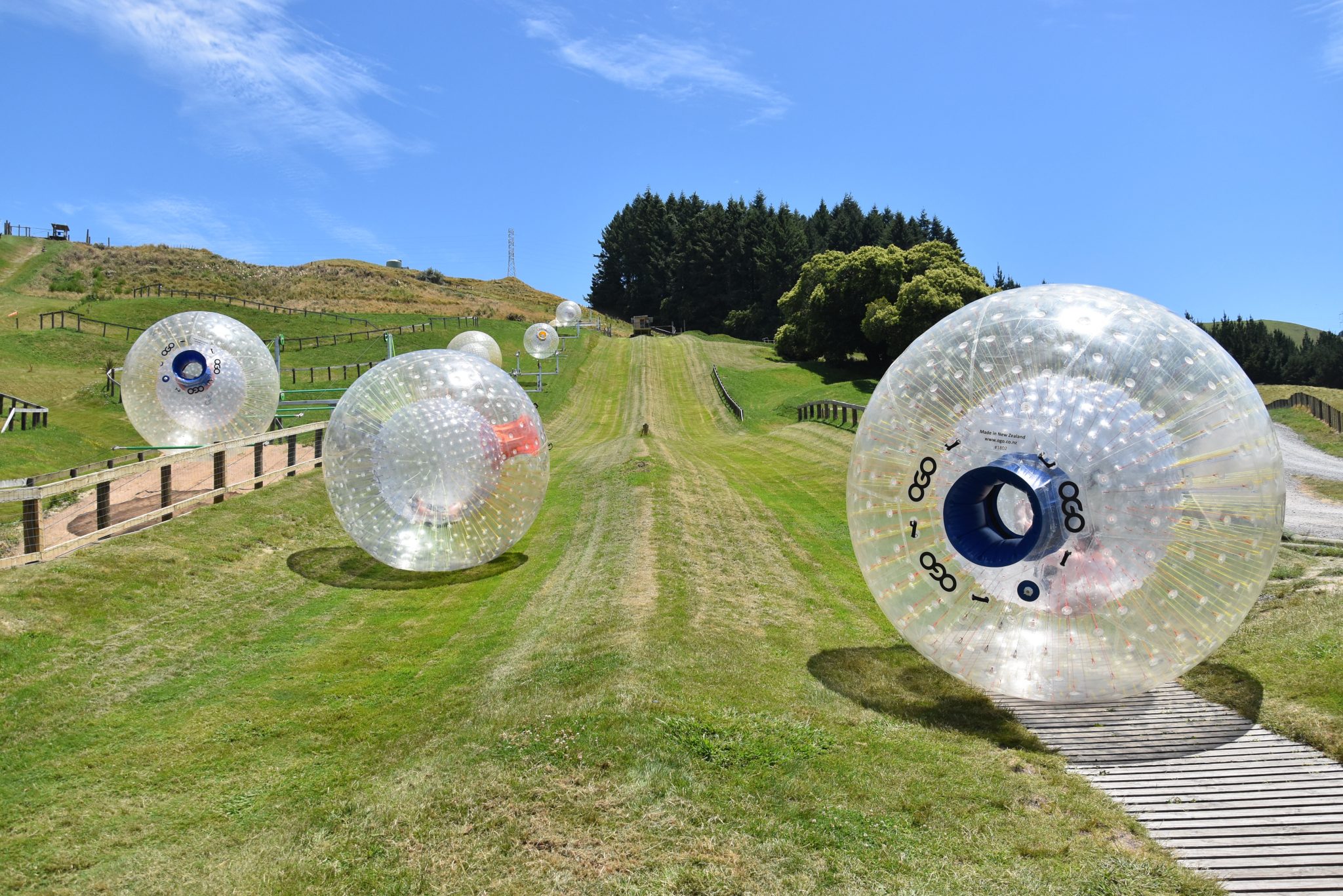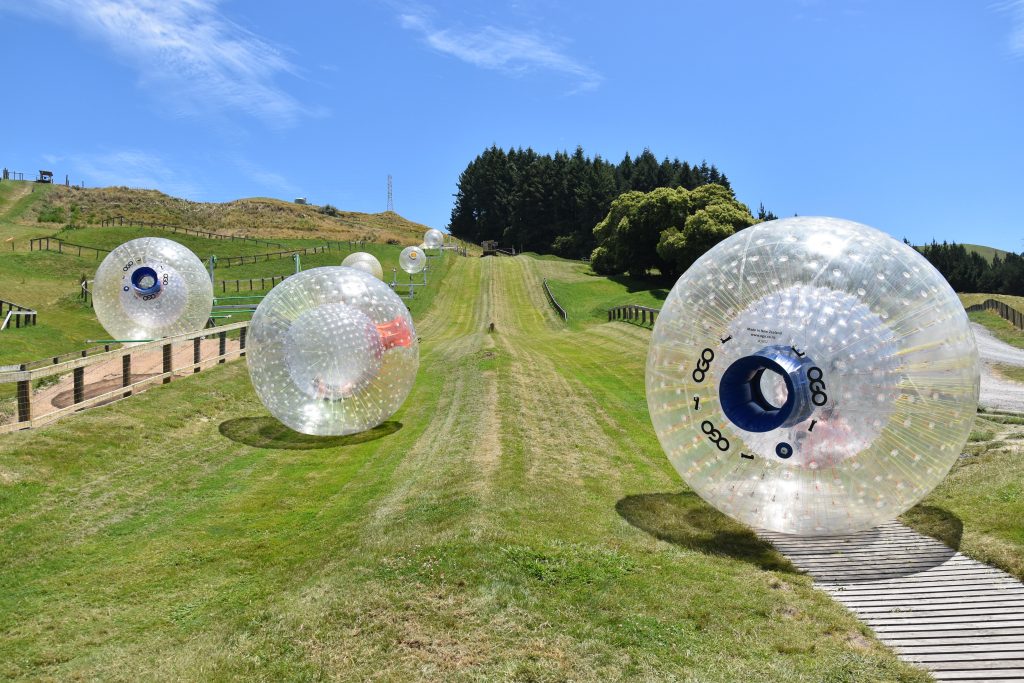 There are adventurous experiences like hikes in Mount Maunganui, mountain biking in Redwood Forest, Zorb, white water rafting, free fall experiences in Velocity Valley, and jet boating.
Okere Falls is a 30 minutes hike one way with a 1.2 km distance to a stunning waterfall. You can experience white water rafting here. (Rotorua Rafting)
Day 4: Travel Taupo from Rotorua
After saying goodbye to Rotorua, you can reach Taupo, New Zealand's largest lake, within one hour. This place is a kind of adventure world. Because you can skydive, fish, kayak, bungee jump over the Waikato River, cruise, white water rafting on the Tongariro River, and parasail here. Taupo is the best place to do those things on the North Island.
On the other hand, there are waterfalls and hot water pools as well. After getting a bungee jump over the Waikato River, you can walk along the river to visit a natural hot pool at Spa Thermal Park. After relaxing there, you can visit Huka Falls nearby that. (North Island in New Zealand)
Suggested Reading: Best Campgrounds in Acadia National Park
Day 5: Travel to Tongariro National Park from Taupo
As I mentioned above in the Road Trip Option 1, you can reach this national park from Taupo within less than 2 hours. I have already explained the Tongariro Alpine Crossing Hike under Day 13 of Road Trip Option 1. You can refer to it. Apart from that great hike, you can do the following things there.
Ski or snowboard at Whakapapa Ski Field in winter or select another hike in the Tongariro National Park.
At the end of the day, I suggest you stay in YHA Backpackers Hostel.
Day 6: Visit Ruahine Forest Park
Leave Tongariro and reach Ruahine Forest Park within 2 hours. This is a good opportunity to explore more about wilderness in NZ. There are some wilderness lodges and camping sites in Ruahine Forest. If you like to spend a jungle camp night, here's the chance for you. While camping, there are so many things to do. Like: white water rafting, horse riding, hiking, and observing different fauna and flora.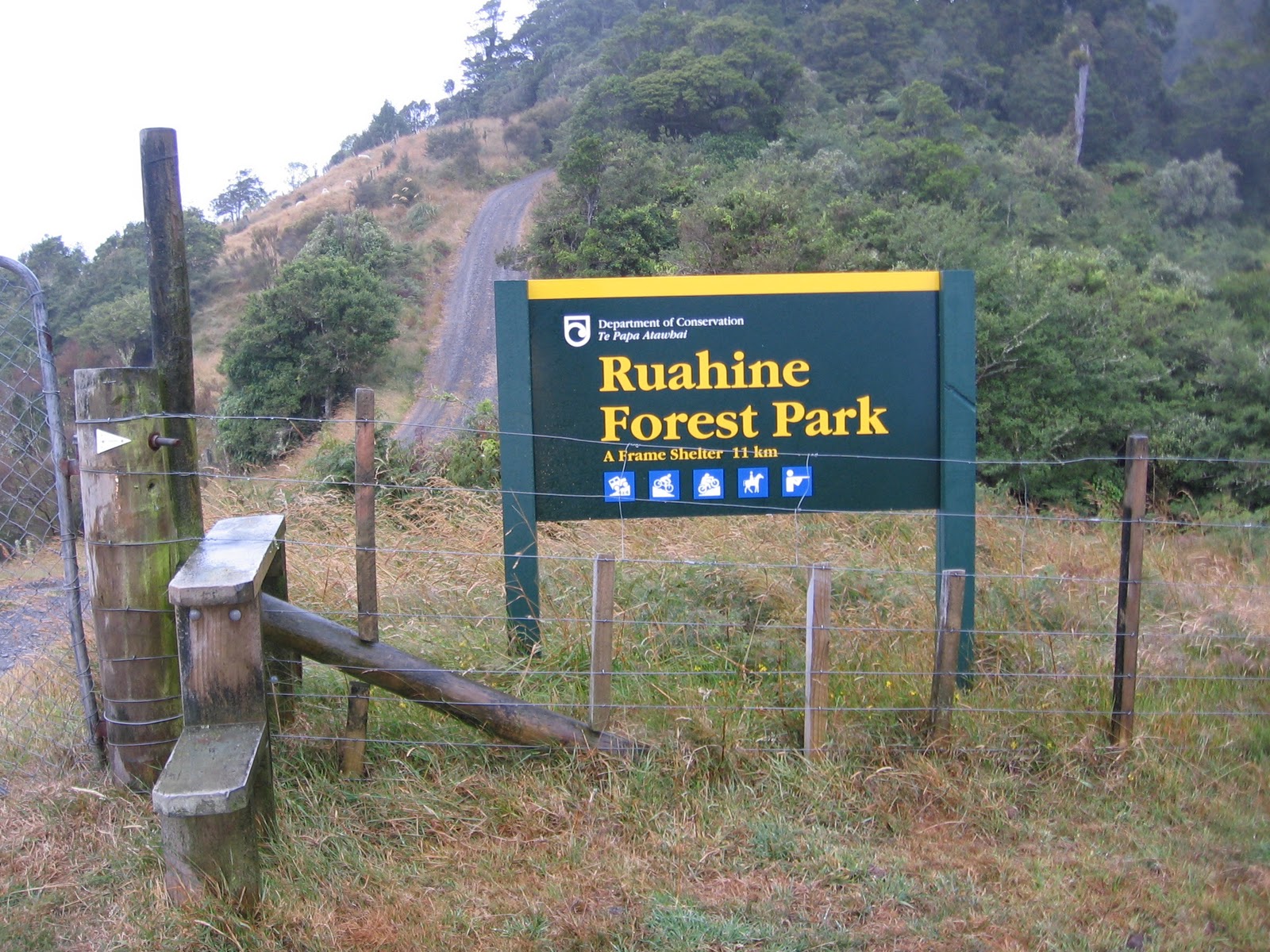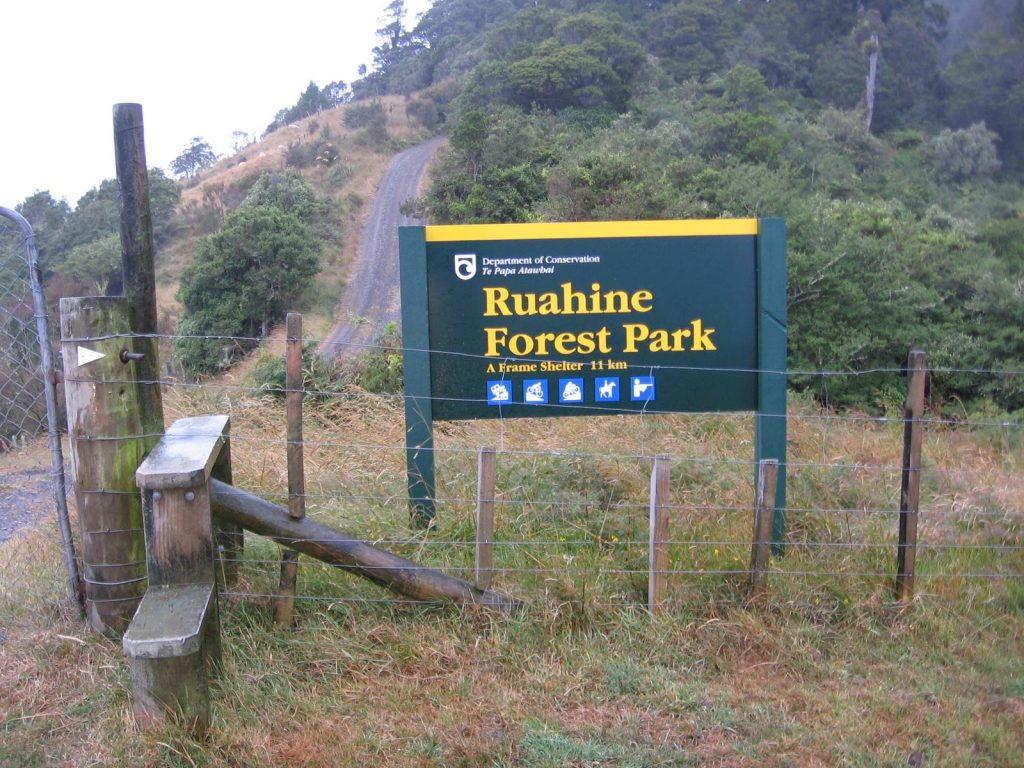 I know it is a huge list of things to do. Don't worry. You can just observe this lush forest park and hike or horse riding on day 6. And continue others on day 7. (North Island in New Zealand)
After spending a natural and wild day, you can spend your night at Pohangina Base Campsite.
Day 7: Enjoy more in Ruahine Forest Park
Continuing in the lush and natural forest park, Ruahine, Day 7 is all about adventurous things. If you couldn't experience horse riding and white water rafting on Day 6, then here's the chance. Rangitikei River Valley is waiting for you.
On the other hand, as there are so many Ruahaine hiking tracks around Palmerstone North. You can select one of them to explore more. (North Island in New Zealand)
Day 8: Travel to Wellington
Leave Ruahine Forest Park and drive straight to Wellington, the capital city in NZ. But, I have a suggestion for you. If you like for a beach walk, then just stop at Kapiti Coast on the way because there are so many beaches on this coast. Peke Beach is ideal for a relaxing walk, and Foxton Beach is famous for kite surfing. So, do not miss them.
After around 4 hours drive, you finally reach Wellington. This city is all about eateries, evening parties, and nightlife. There are so many nice places to stay in Wellington. As I said to you in the Option 1 itinerary, the rates are low compared with other cities on the North Island in New Zealand. 
Day 9: Travel to Whanganui
On day 9, you have to leave Wellington and reach Whanganui. The drive will take around 3 hours. Before you leave the capital city, you can catch some sightseeings in Wellington if you miss some on the previous day. Like: Te Papa Museum, Zealandia Wildlife Center, Lord of the Rings Tour, and some stunning gardens in the city.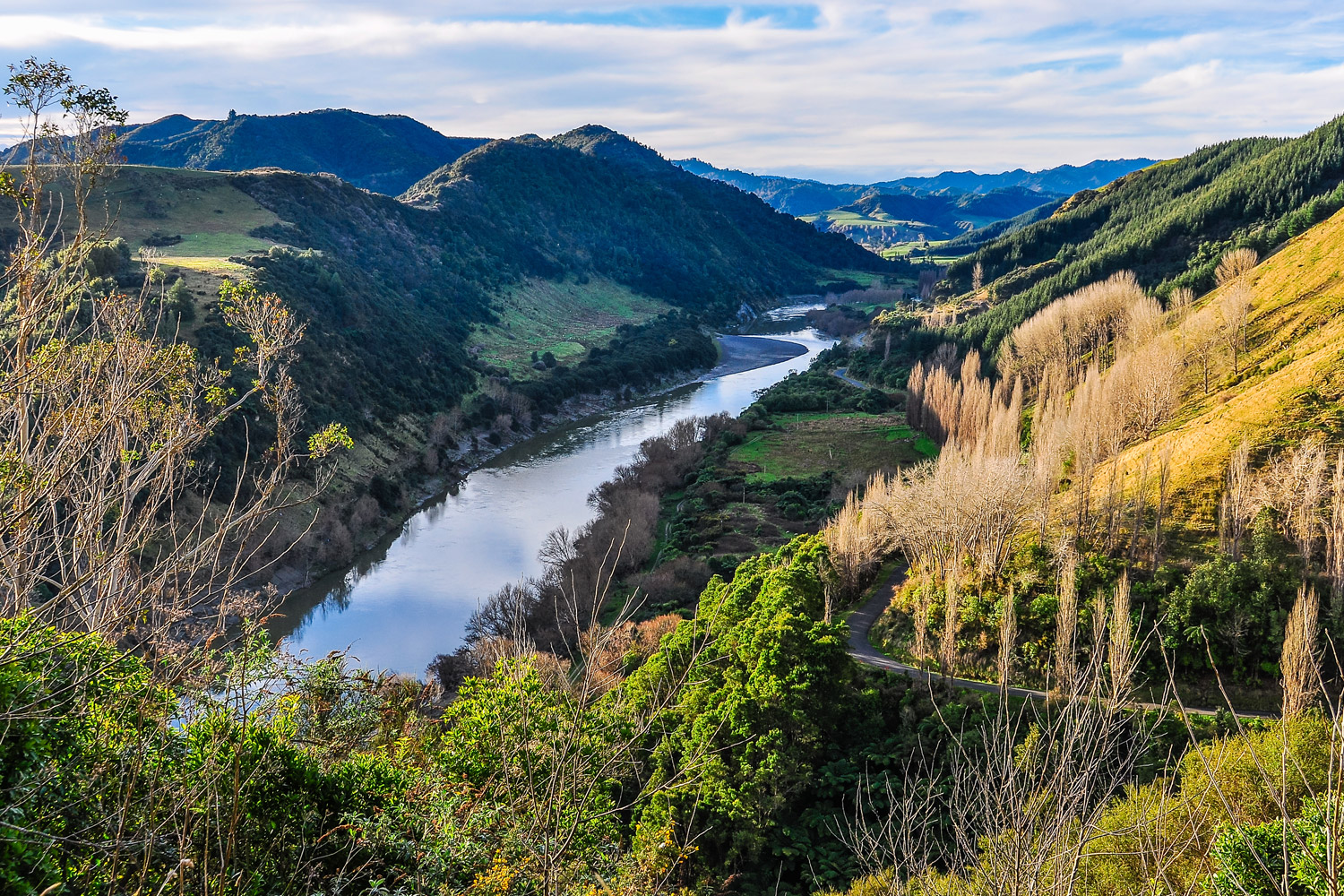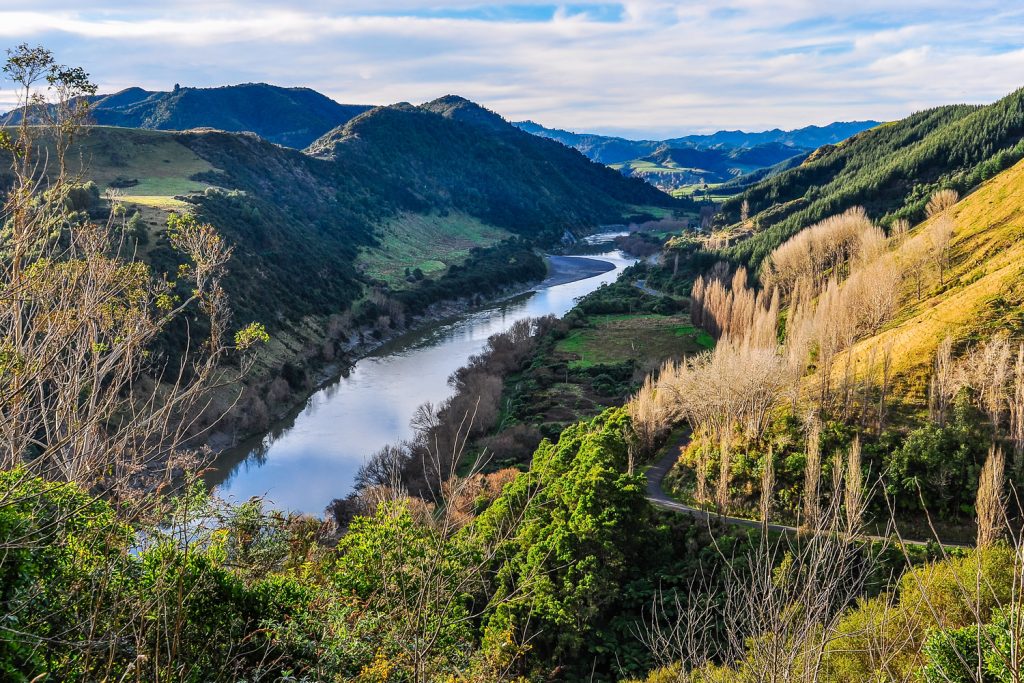 Although it is a capital city of a huge developed nation, the special point about Wellington is filled with green views and fresh air. That represents the uniqueness of the whole of New Zealand.
Then, reach Whanganui and spend the night at Whanganui Seaside Holiday Park. It is just an awesome place.  (North Island in New Zealand) 
Day 10: Travel Stratford
Day 10 is all about leaving Whanganui. Because it is just a breakpoint of your journey to Stratford. So, try to start the tour as early as possible and reach Stratford within 2 hours. On the way, you can observe the lush and wild west coast of the Taranaki Region.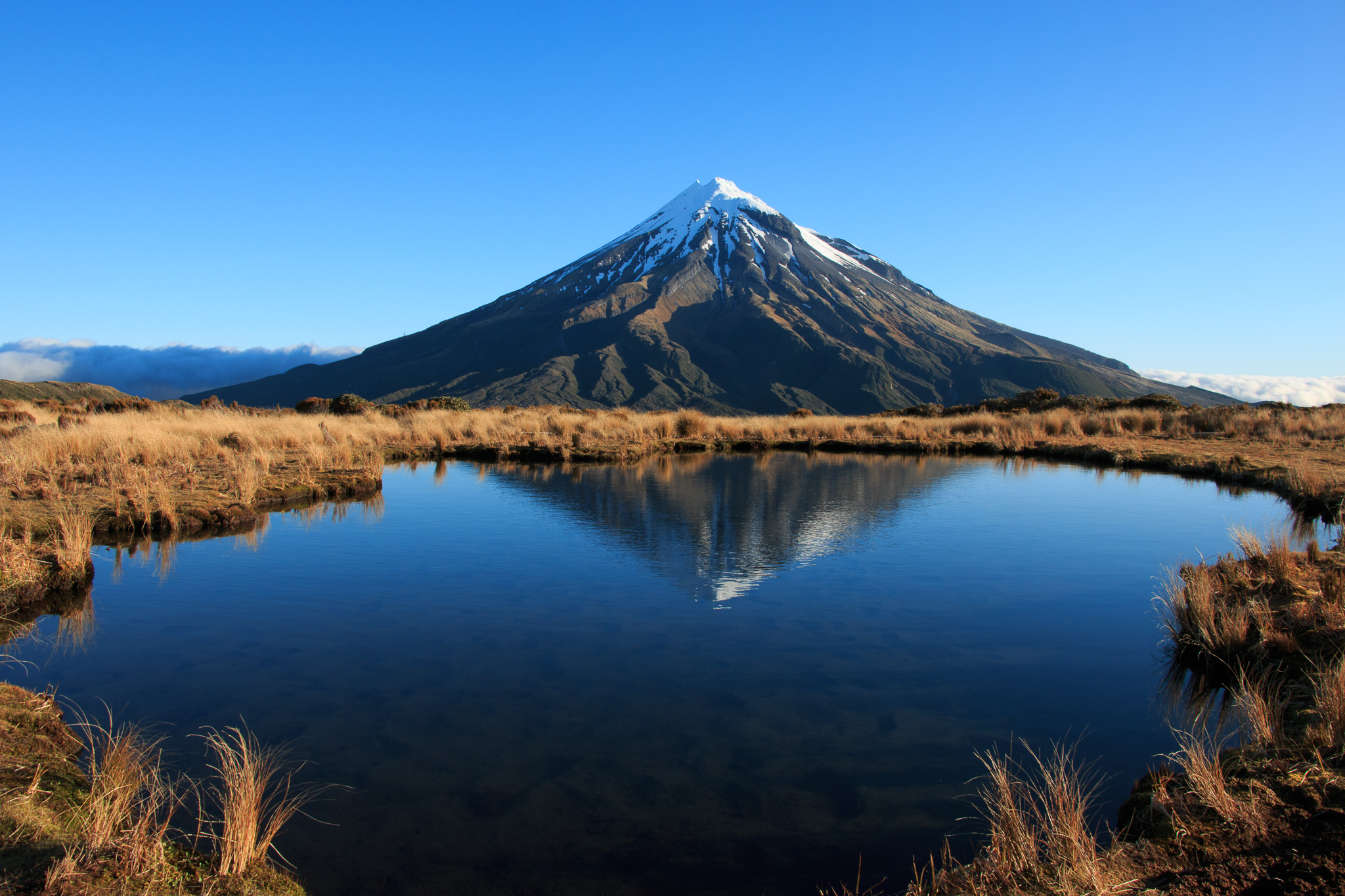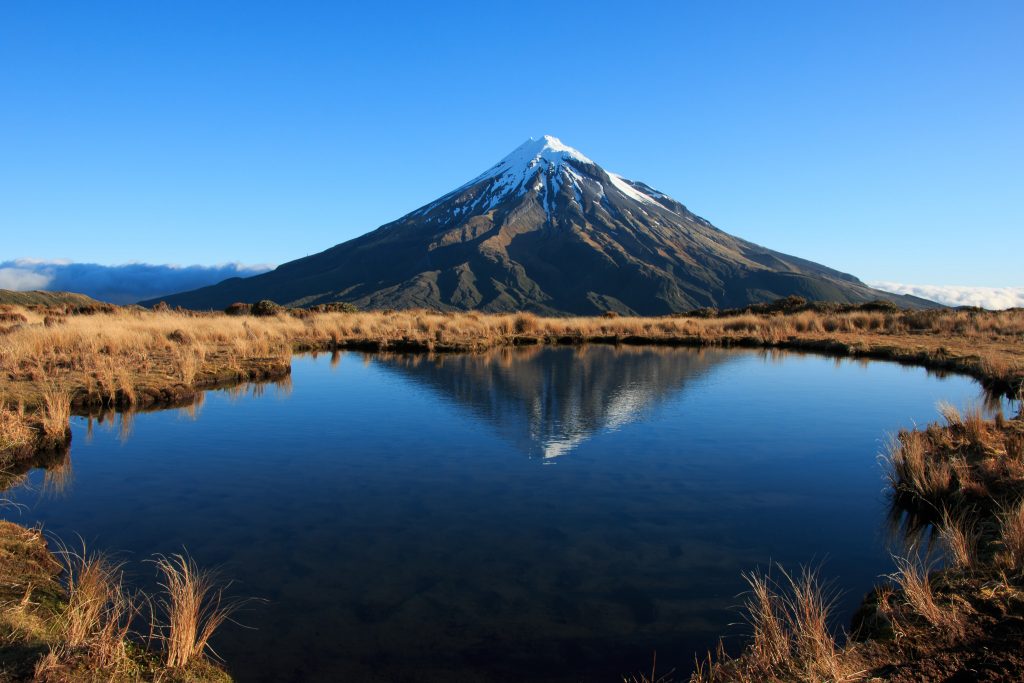 Stratford is filled with unique experiences. It is located at the edge of Egmont National Park. And in the center, you can see the iconic Mount Taranaki. So, definitely, there are good hiking options. And also, you can visit Dawson Falls and volcanoes in this enchanted forest area.
Apart from Dawson Falls, there's another Loop Track called Wilkes Pools. Also, there are some other stunning walks in Stratford in Taranaki as well. Like: Mount Damper Falls Track, Carrington Walkway, and Cardiff Centennial Walkway. (North Island in New Zealand)
At the end of a wonderful day, you can spend the night at Dawson Falls Mountain Lodge.
Suggested Reading: Victoria Falls in Zambia
Day 11: Travel Waitomo
On Day 11, you have to leave Stratford and reach Waitomo. The journey is exciting, stunning, and historic. Because, after seeing the wonderful views of Mt Taranaki, you are entering an unforgettable road called Forgotten World Highway.
On the way, you may have to stop to get stamped your passports. Then, you are going through some very old tunnels and Tangarakau Gorge. Yes, there are so many Instagramable places along the way to Waitomo.
The journey will take around 3 and a half hours. But it depends according to your stops. (North Island in New Zealand)
Reach Waitomo safely and spend the night with Waitomo Backpackers.
Day 12: Visit Waitomo
As I explained to you in the previous road trip plan, Waitomo is all about caving activities and glow worms through stalactites and stalagmites. You have to join with a caving operator and tube through the Waitomo Glowworm Caves. You can book online or buy tickets online through their website.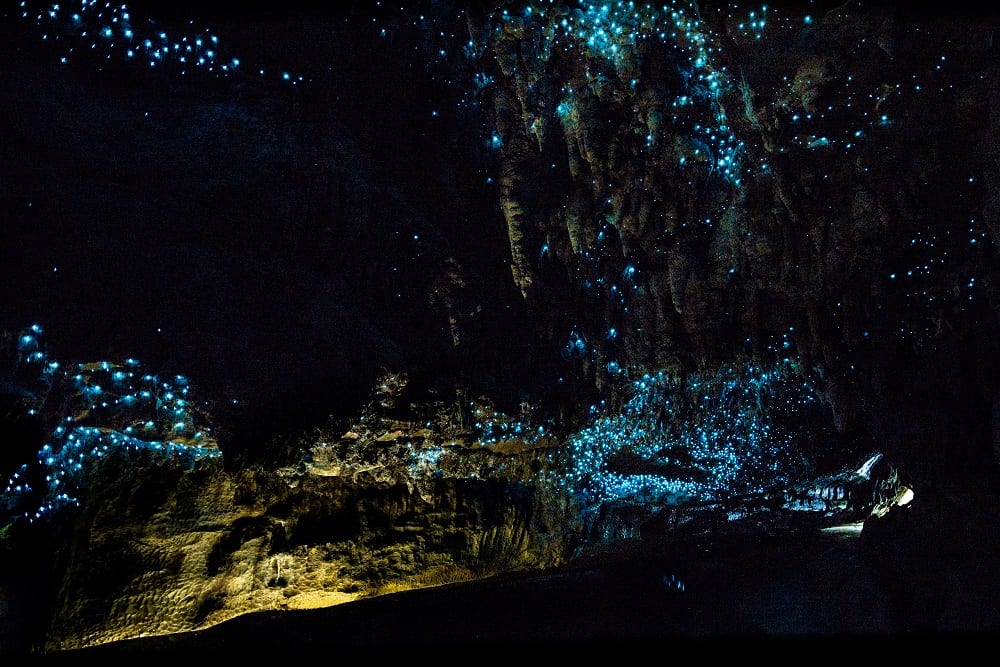 Trust me, those glowing creatures and the caves will change your life.
There are some other walking tours as well. Like: Ruakuri Caves and bush walks. (North Island in New Zealand)
Day 13: Travel to Auckland
Leave Waitomo and reach Auckland within 3 hours on day 13. This is your final destination of a long 14 days road trip on the North Island in New Zealand. On the way to Auckland, you can stop at Otorohanga to take some rest.
You have 2 days to chill in Auckland. This the best place for the best seafood in NZ and visit tall buildings like Sky Tower. Well, Auckland offers you a chance to get back your calories gone along the road trip. (North Island in New Zealand)
Day 14: Tour around Auckland
The fun things to do in Auckland, North Island in New Zealand, can be listed below.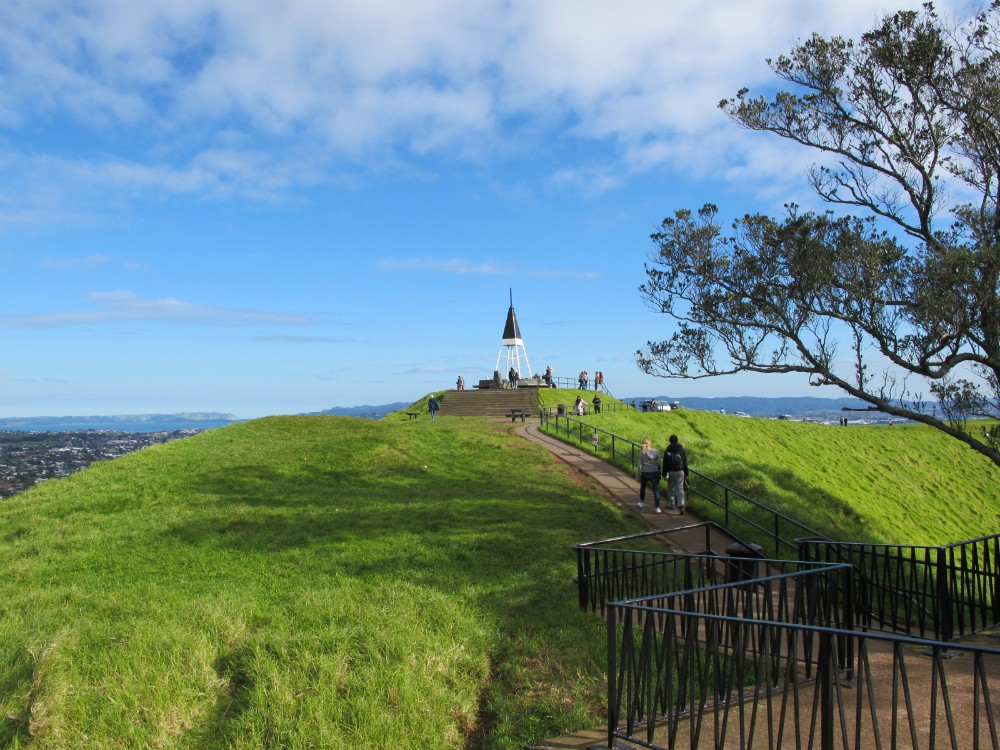 Get a ferry to an off-shore island-like Waiheke (a wine island), Rangitoto (a volcanic Island), or Tiritiri Matangi (a wildlife world).

Try a skydive.

Whale and dolphin watching

Visit the Auckland Museum

Walk for Mount Eden to get some city views.
Suggested Reading: Santa Cruz Island in California
At the end of touring around the North Island in New Zealand, you can plan for another South Island journey in New Zealand from Auckland.
North Island in New Zealand
Did you enjoy the post?? Just pin it for later.