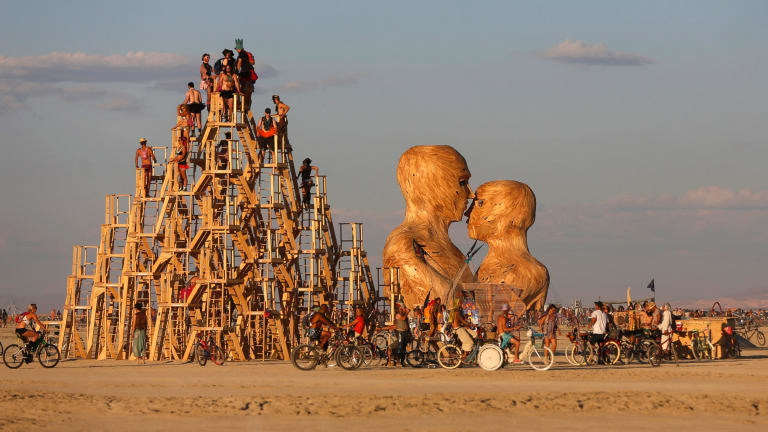 The summer is a big thing for any kind of traveler in the world. Because it offers you golden opportunities for outdoor activities, adventure road trips, and many more. Since the summer is on the way, it is better to plan your summer bucket list. It will help you not to miss anything, and not to waste your time. On the other hand, when you see that list, it will always energize you and help you see good dreams. 
Whether you are a teenager, adult, or whoever, you should have a summer bucket list. At least since it is the only time that allows you to discover yourself and think about yourself. So, I thought to help you. Here, I have mentioned two summer bucket lists for travel lovers in the USA and Australia based on my summer experience.
Let's get started.
Summer Bucket List
Summer Bucket List in the USA
Before starting the summer bucket list, we must know when is the summertime in the USA. The magical summertime in the USA starts in mid-June and exists until mid-September. And the climate is just awesome in this season. In northern states, there're warm, hot day times, cold mornings, and cold nights. In contrast, southern states and the tropical areas get a very hot climate.
Here's the best summer bucket list to try when you are in the USA. Let's start with underwater wonders. But, you can change the order according to your preference. (Summer Bucket List)
1. Scuba Diving and snorkeling: 1st at Summer Bucket List
As I'm a diving and snorkeling lover, I will start with it.
Scuba Diving in the Florida Keys, Florida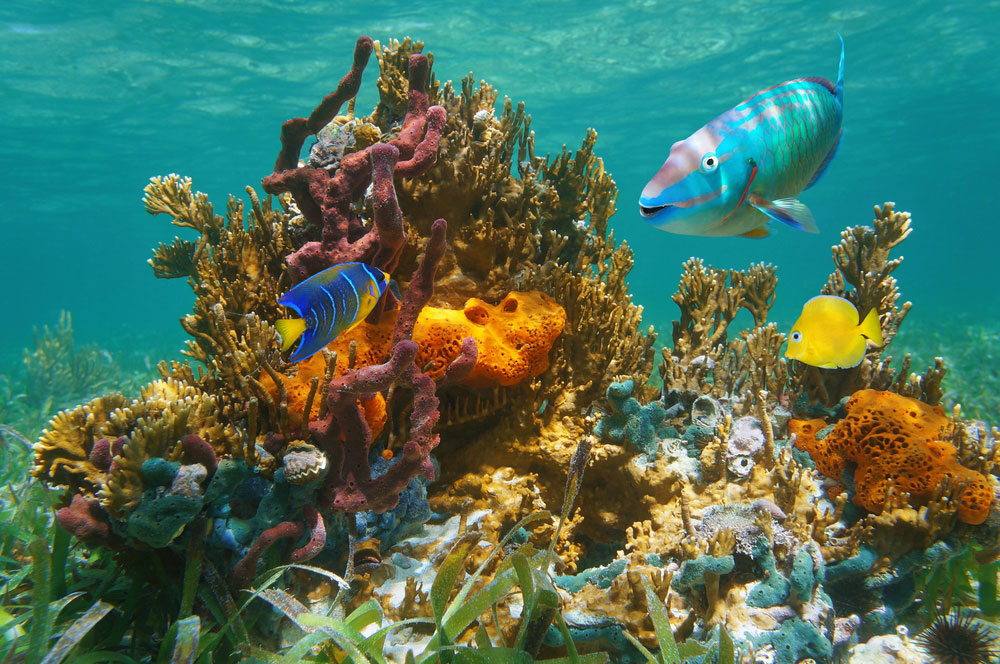 You don't need to travel to another country or island to get scuba diving experiences. One of the best places for scuba diving in the USA is the Florida Keys, Florida. It is home to world-famous coral reefs and marine life. The following great places in the Florida Keys are ideal for you.
Upper Keys: Molasses Reef, John Pennekamp Coral Reef State Park in Key Largo, and The Duane.
Middle Keys: Coffins Patch, Sombrero Reef
Lower Keys: Looe Key
Snorkel in Oahu
Oahu offers you nice snorkeling tour opportunities. Snorkelers more attract the following specific places in Oahu.
Hanauma Bay, Queens Beach, Kuilima Cove, Sharks Cove, Kahe Point Beach, and Three Tables.
Suggested Reading: Best things to do in North Shore
2. Visit Grand Canyon National Park, Arizona
I believe that Grand Canyon should be on any travel bucket list. Its breathtaking views of the layers and formations of red rocks will blow your mind. And those rocks are tunneling down to the canyon at the Arizona Desert bottom.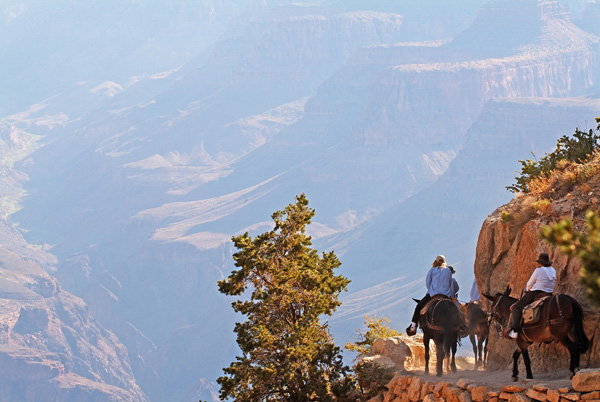 It's unique, large, and deep rock formation has such a peaceful and calm environment. So, do not forget to take a horse ride or a mountain bike ride through the steep and narrow Bright Angel Trail. And also, watching the sunset from the North Rim will add unforgettable memories to your summer.
While getting all these experiences and views, you may feel tired and boiling due to the summer climate. So, my tip is to visit Havasu Falls to get a dip. And if you have more time, visit Grand Canyon Village as well.
3. Watch Northern Lights in Denali National Park in Alaska
When you hear the name Alaska, you may remind snow and cold weather. But in the summer, the story is different. Especially, Denali National Park in Alaska offers you a great opportunity to see the northern lights. So, no need to visit Iceland or Canada.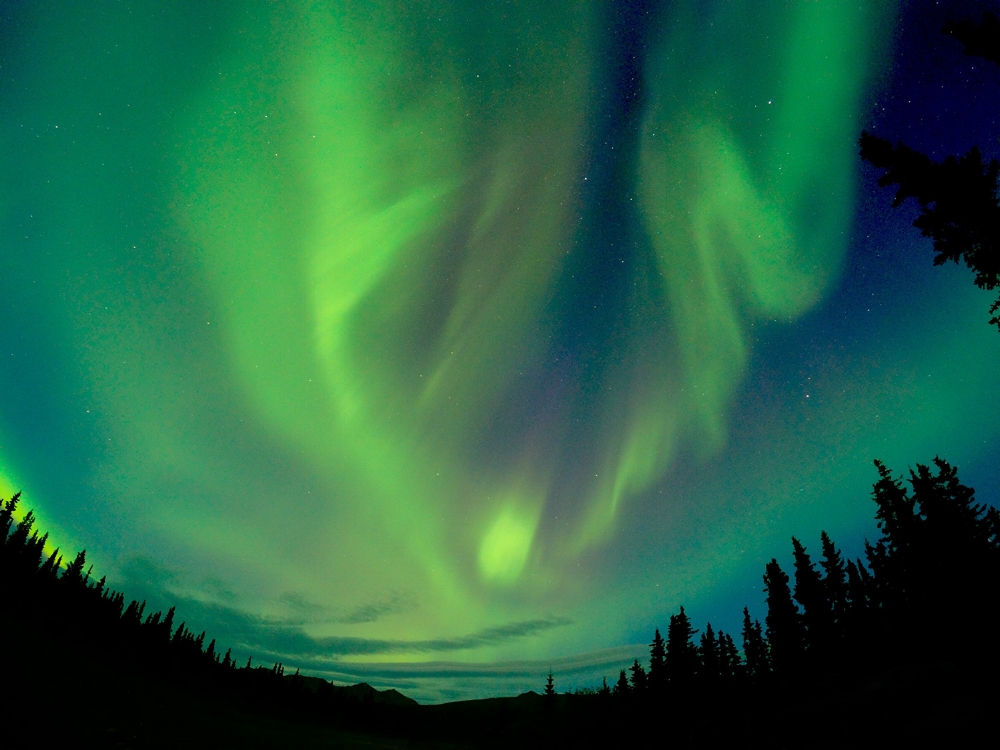 So, plan your northern lights tour to Denali National Park in late August. You can see the marvelous sky light party with different colors on the Alaskan sky. While visiting to see the northern lights in Denali, do not miss its hikes, lakes, and stunning views. (Summer Bucket List)
Trust me; this visit will add more colors to your summer bucket list.
Suggested Reading: Best Places to See Northern Lights in Canada
4. Summer Bucket List: Pick strawberries in New York
I'm a big strawberry lover. I add strawberry to both of my dishes and beauty remedies. So, visiting a yard to pick them with my hands was what I always wanted to do. New York is one of the best places for that. There are several farms in New York that offer you that chance. They are as follows.
Fishkill Farms, Lawrence Farms Orchards, Ochs Orchard, Lewin Farms, and Mead Orchards.
5. Take a ride on the tallest roller coaster in the world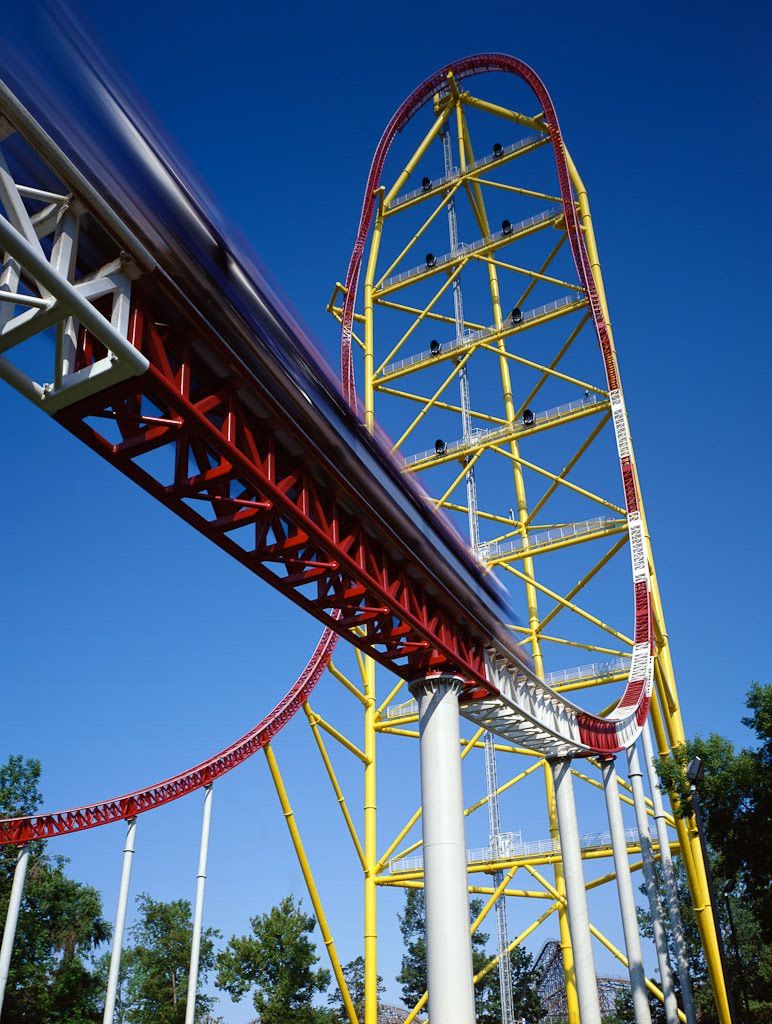 The tallest, longest "dive" roller coaster in the world is located in Sandusky, Ohio. And Ohio calls the roller coaster capital of the world as well. For example, Valravn at Cedar Point travels at a speed of 75 miles per hour. And takes 2 minutes and 23 seconds to finish.
6. Summer Bucket List: Visit vineyards in Napa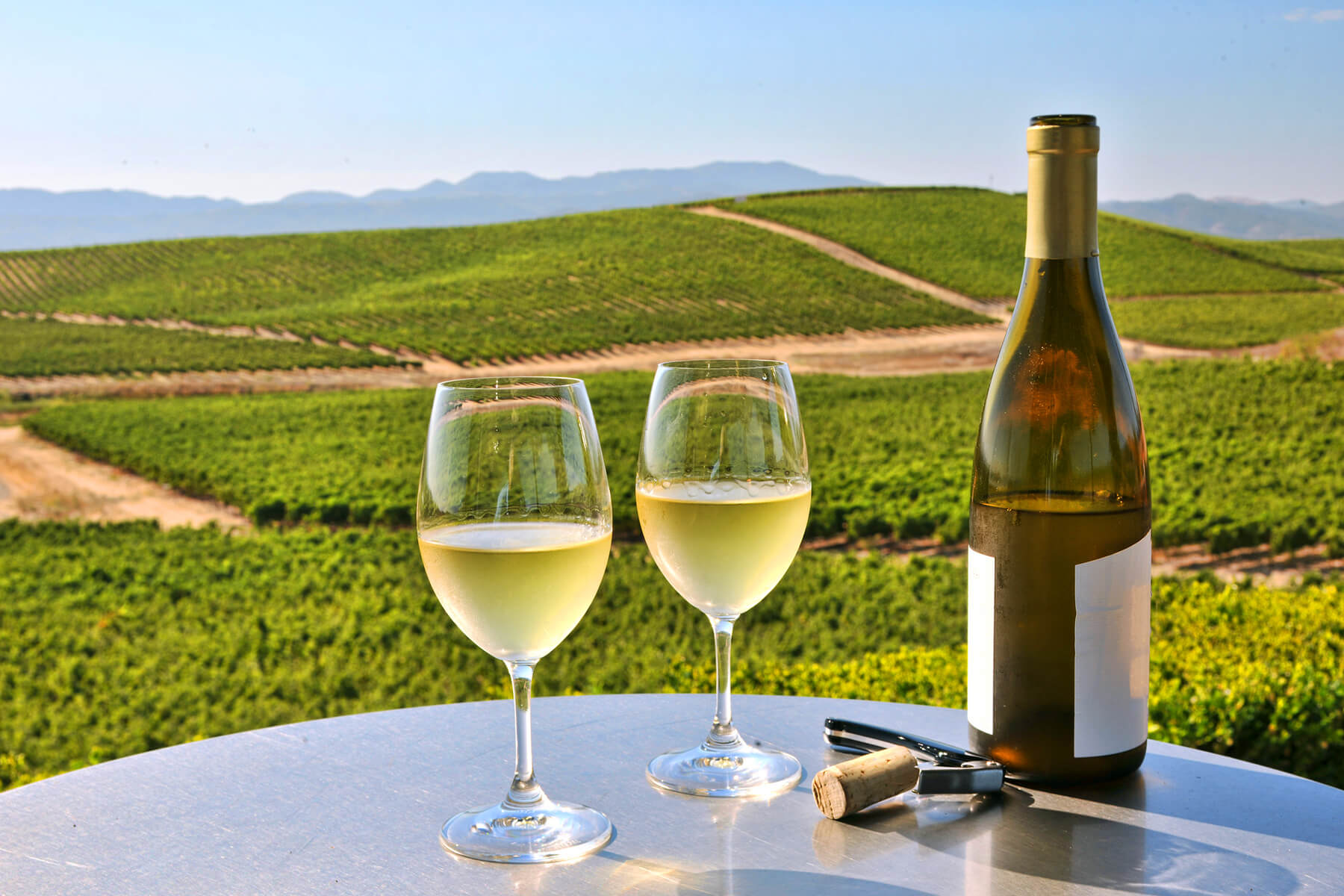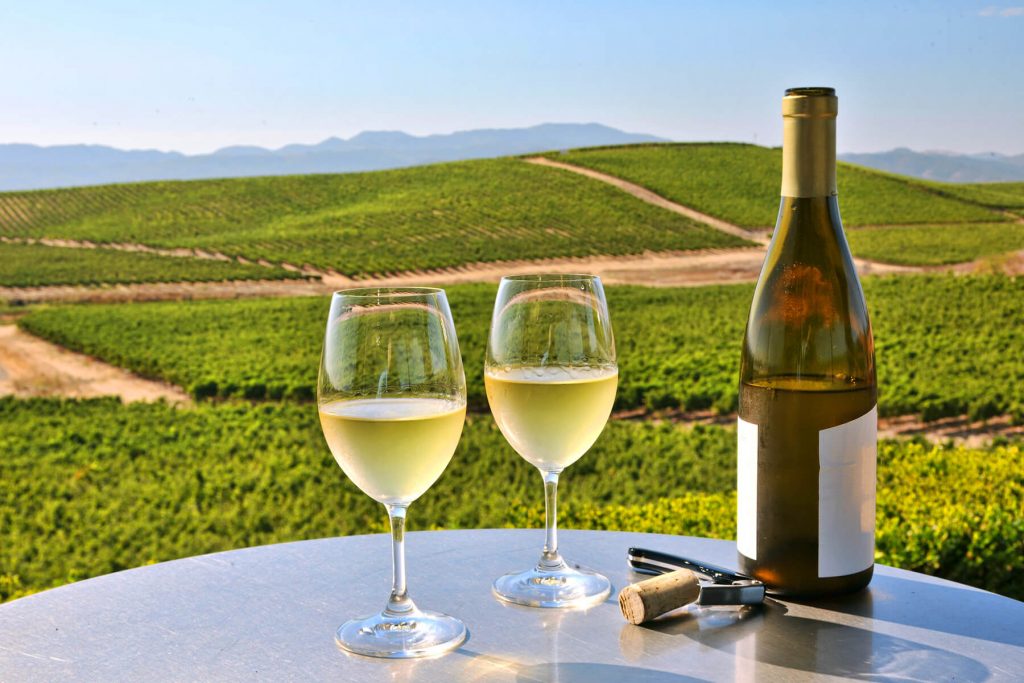 Napa is always a good place to visit. But, it is very special in the summer. As it has a special festival called Festival Napa Valley. Since this area has stunning vineyards, you can taste different wines as well. The festival also contains music, dance, cooking classes, best wines, foods, and many more. So, add this to your summer bucket list for sure. (Summer Bucket List)
7. Summer Bucket List: Participate in "Burning Man" in Nevada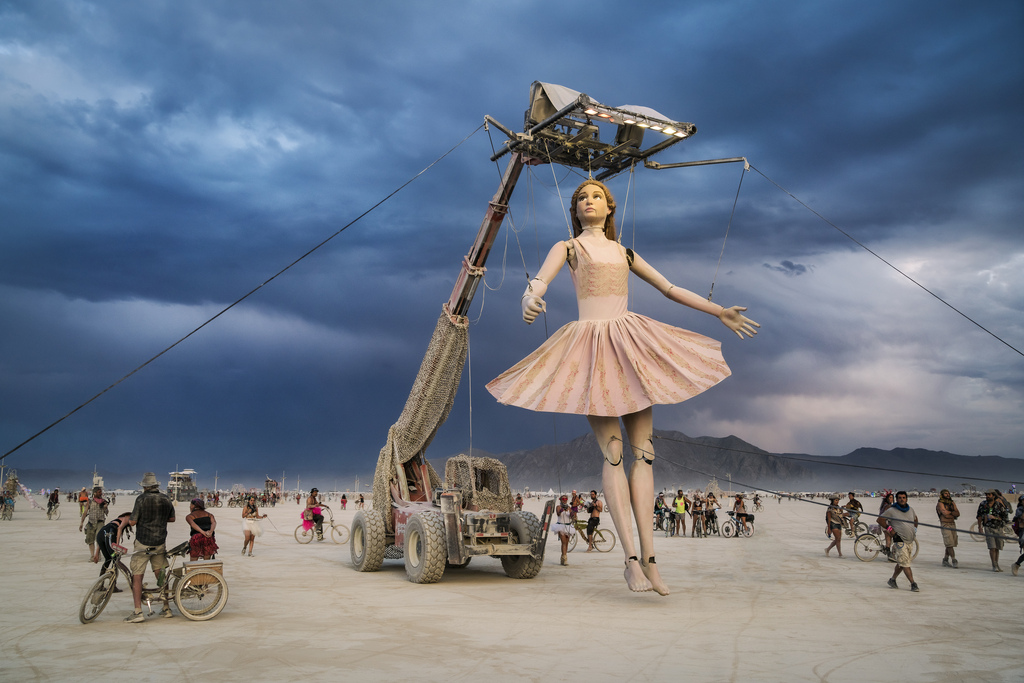 Burning Man Festival in Black Roca City, Nevada, is an attractive cultural festival. You must be prepared with body paints and creative designs. On the other hand, since it is happening in Nevada in the summer, you must ready for a lot of dust. Also do not forget to bring more water with you.
The festival normally happens between the end of August and early September. There are different themes in different years. Actually, the reason to add this festival to your summer bucket list is, it combines the desert heat with creativity and music. And another important thing is, the people who participate in this festival have the same mindset to enjoy the festival in a wild way all night.
8. Take a road trip to Oregon Coast with the best friend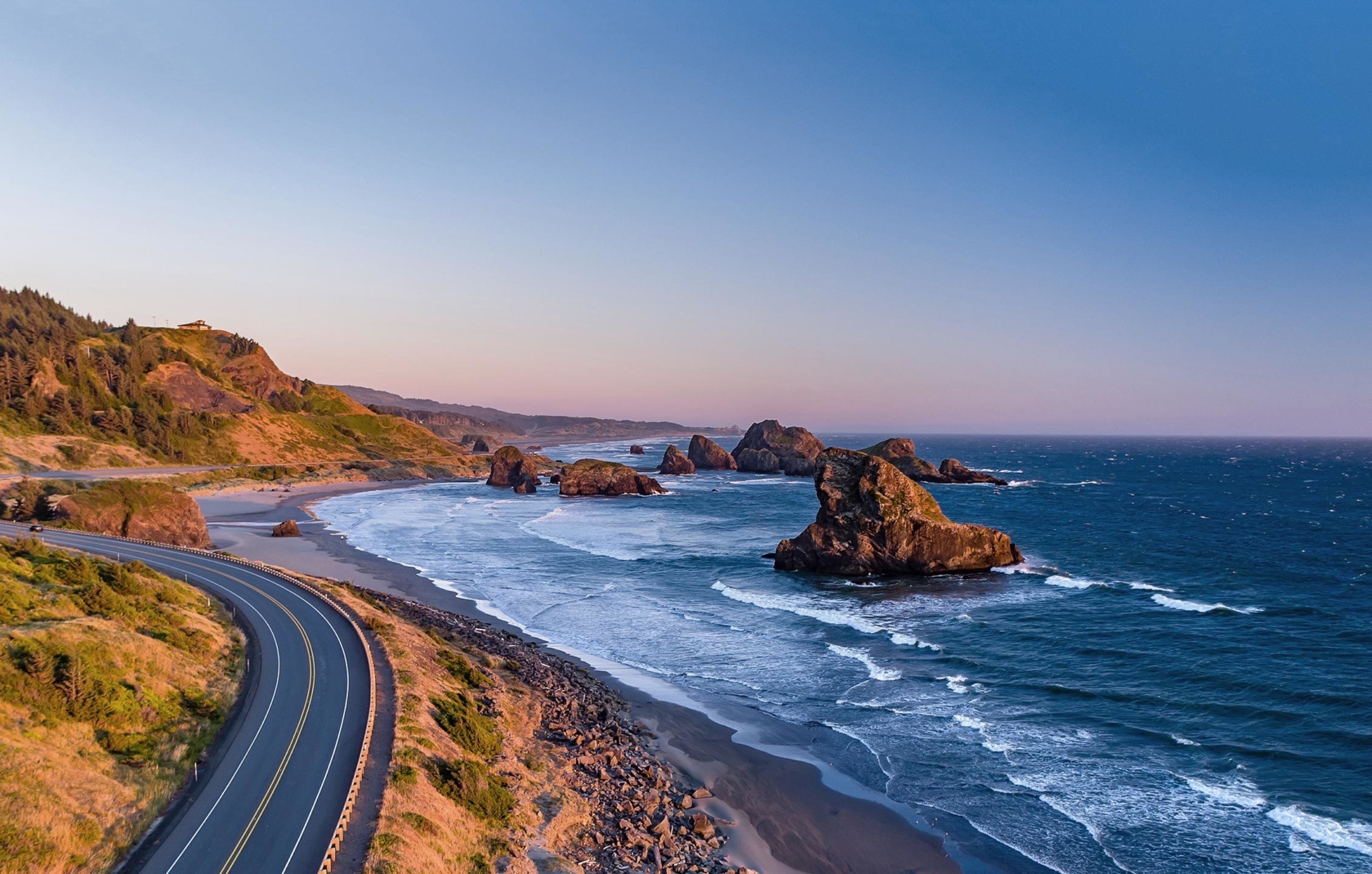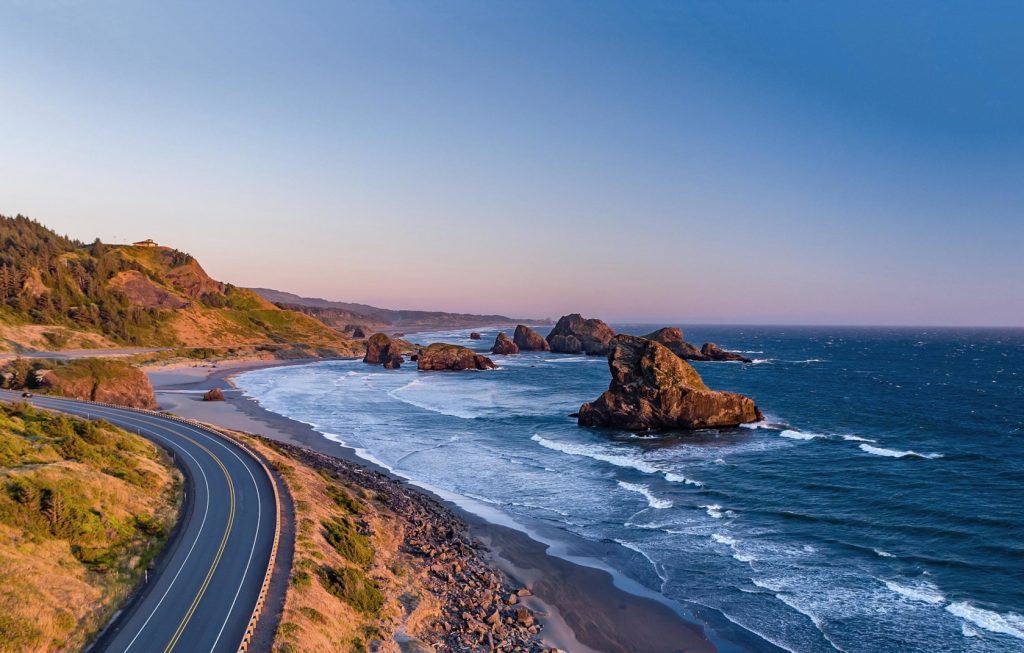 I think there's no doubt that Oregon is a state of beauty. I suggest you start your road trip journey from Columbia River Gorge end in the east's high desert. You will see plenty of wonders that last for a lifetime. For me, the most highlighted part is the coastline of Oregon.
So, plan your road trip focusing on the spectacular coastal towns of Oregon. (Summer Bucket List)
9. Go on a camping tour without electricity, internet, radio, or TV
Getting a pure camping experience will change your life. Because it allows you to discover yourself. But, keep in mind not to blend the internet, radio, or tv to it. It is much enough to have your best friend with you. My suggestion to visit Crater Lake in Oregon. While you are on the road trip to Oregon Coast, you can complete this one as well.
Crater Lake campgrounds are unique and surrounded by an extremely wild environment. So, this is the ideal place for you.
Suggested Reading: Crater Lake Camping
10. Summer Bucket List: Join a good volunteer program
Joining a volunteer program is a thing that I do every summer. It brings me happiness. Once I joined the sea turtles saving program in Costa Rica. And there are such volunteer programs in the USA as well. Just add one of them to your summer bucket list.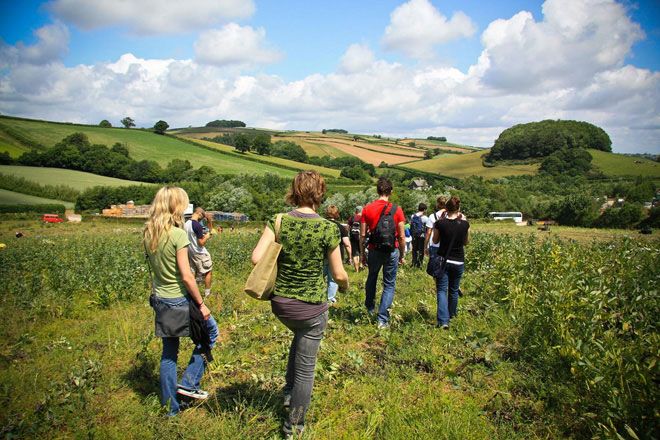 I know what you think. "Are these programs affordable for you?". Of course, there are some volunteer programs that they need only your ATP. Not money. Actually, helping society is not all about money. It is enough to have good thoughts and commitment. Here are the ideal summer volunteer programs for you. Click the links to get more information. (Summer Bucket List)
Volunteer to support disadvantaged youth in Philadelphia, USA.
Be a volunteer in West Virginia Coal Country, Appalachia
Be a volunteer organic farmer with WWOOF
Suggested Reading: How to travel the world for free
Summer Bucket List in Australia
The summer in Australia starts in early December and exists until the end of February. The climate is hot and ideal for any kind of outdoor activity like beach walks, swim, camping, partying, and many more. So, let's discuss the summer bucket list in Australia.
1. Sail and snorkeling in Great Barrier Reef: 1st at Summer Bucket List



Great Barrier Reef, the world's largest coral reef, offers you the best snorkeling and diving opportunities. As it is one of the seven natural wonders of the world, anyone should include this into their bucket list. Cairns is the gateway city to the Great Barrier Reef. So, it is better to have more time in Cairns.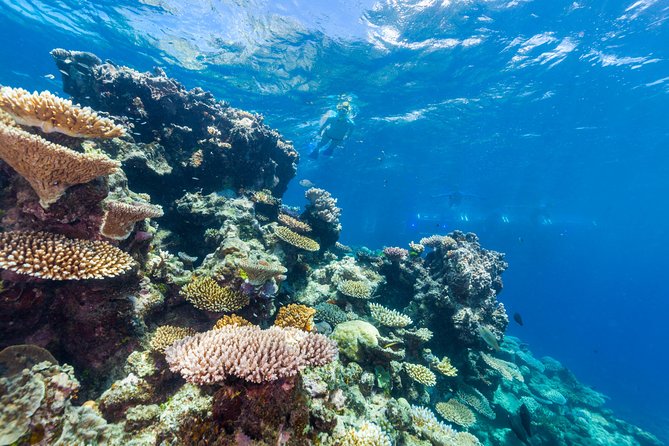 On the other hand, Whitsunday also offers you great chances to experience the Great Barrier Reef. There you can hire a craft or charter boat to get the best experience.
As we all know, global warming and climate change have done massive damage to the reef. So, hurry up. Otherwise, you won't see any magical thing there. Also, always try and help to protect it.
2. Take a road trip to New South Wales Coast
New South Wales Coast has some of the best beaches in the world. So, taking a road trip to New South Wales will offer you a chance to spend a better beach summer vacation.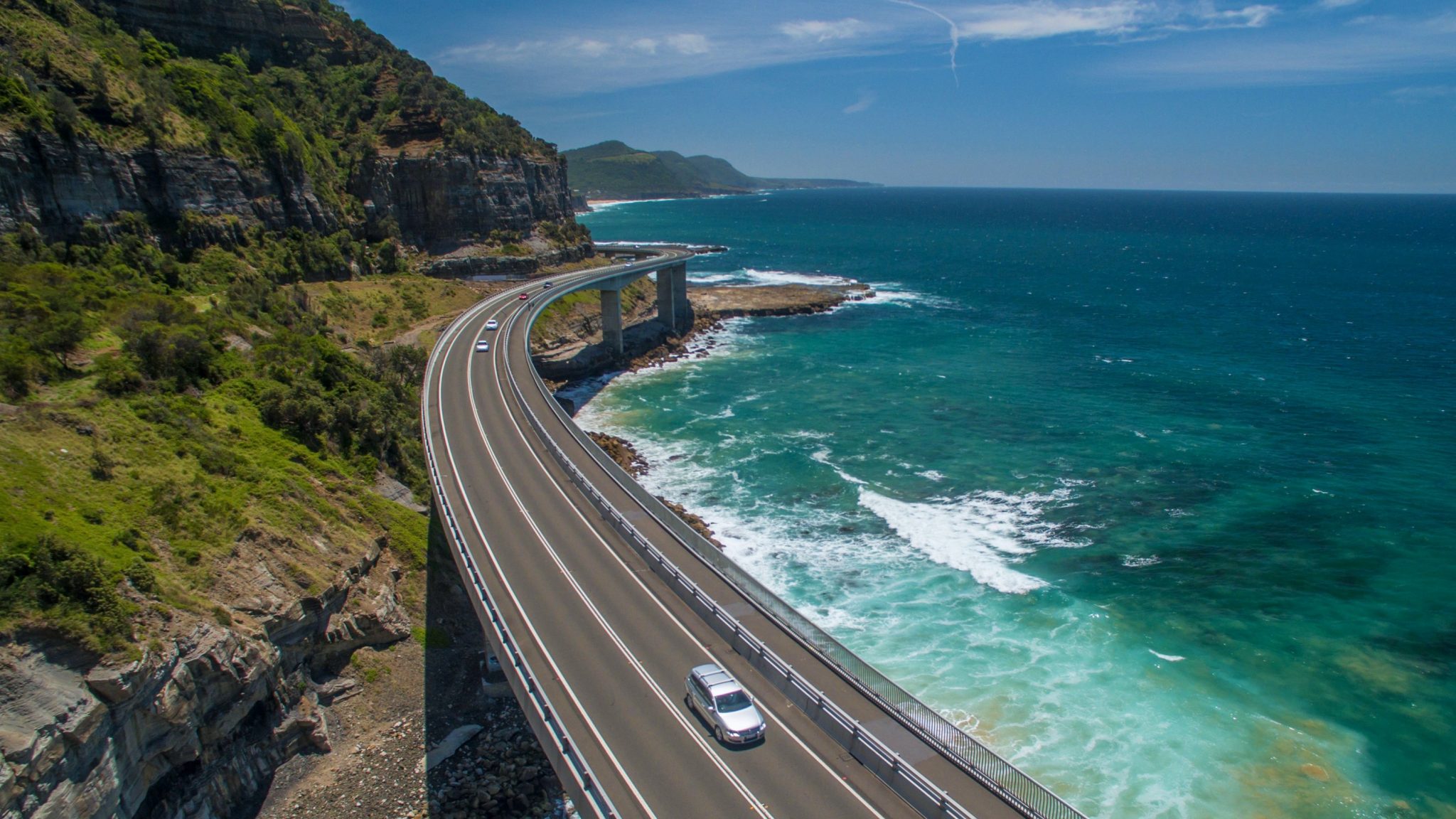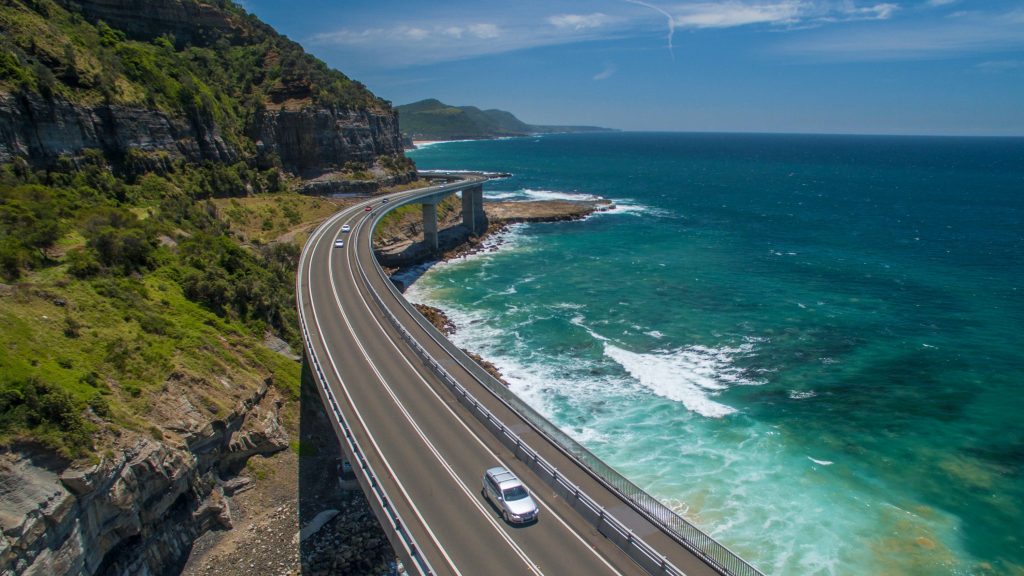 The highlights of this road trip are, you can swim with dolphins, taste the world's best wineries, hike the Blue Mountains, and visit Jurassic Forest. Other than that, you will meet plenty of excellent beaches on the NSW coast. (Summer Bucket List)
3. Summer Bucket List: Go for a hike in Uluru
Uluru is a nice place made with wonderful rock formations, waterholes, and hiking trails. There guided tours to Uluru as well. I also suggest you take a guided tour as it shows you all the hiking trails, the story of Mala people and Mala Walk, Alice Springs, nearby Kings Canyon, Kata Tjuta, and many more.
4. Go on a camping tour in Noosa North Shore
Australia is all about nice, stunning, charming beaches. Noosa, Queensland, is such a town that is famous for charming beaches. Suppose you are getting a chance for camping in such a place, it will be an unforgettable experience. Noosa North Shore Beach Campground offers you to fulfill your 4th point in the summer bucket list.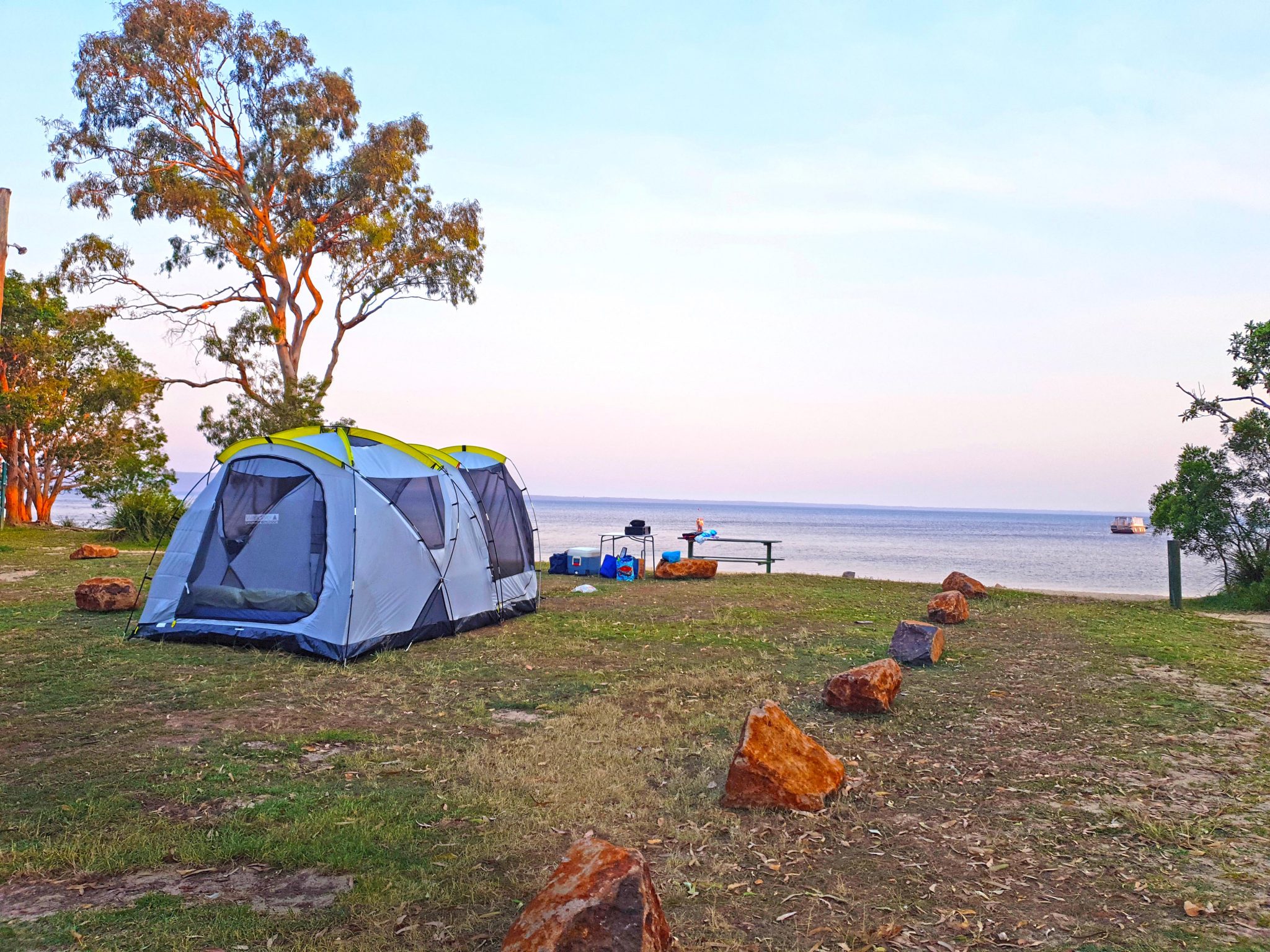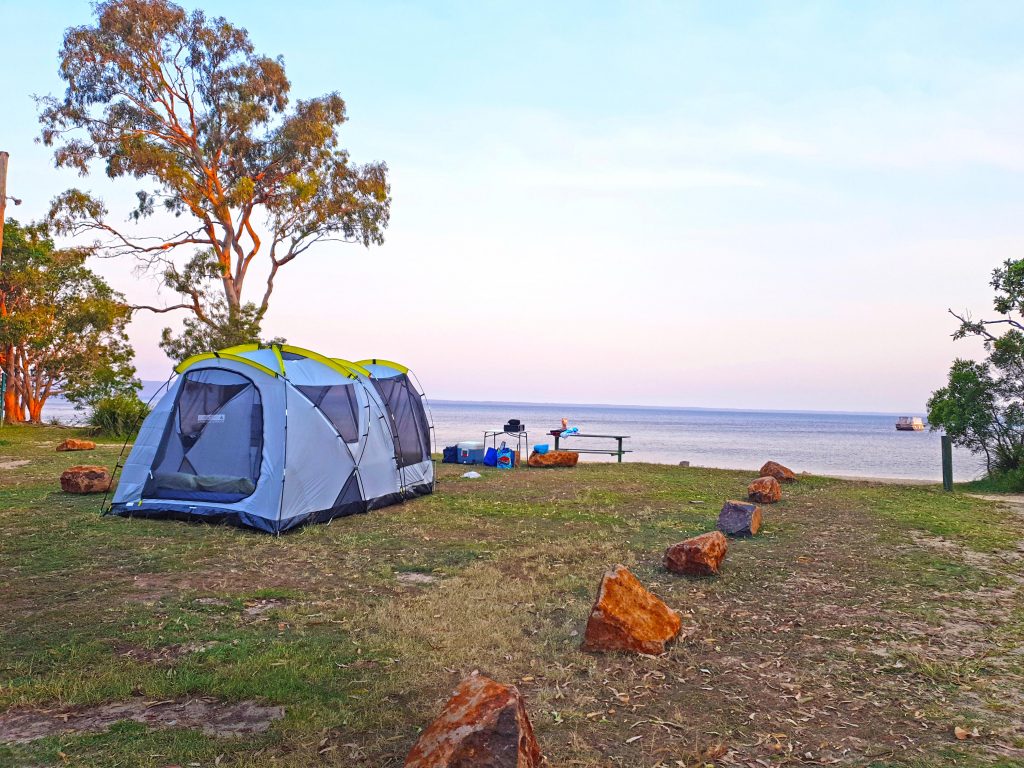 Another campground is Habitat Noosa Everglades Eco-camp. It is very eco-friendly and surrounded by a stunning beach environment. Also unique wildlife like kangaroos. And the other experiences you can get there are cruise or canoe in the Noosa River, star gazing, and watch the sunset.
Suggested Reading: Best Campgrounds in Acadia National Park
5. Summer Bucket List: Learn how to surf
I don't think there's any other ideal place to learn surfing in the world other than Australia. So, there are so many trustworthy places inside the country. Above mentioned, Noosa also one of those places. While you are camping in Noosa, you can try surfing with Learn to Surf Noosa.
Some other places around Australia are Manly Beach and Byron Bay in NSW, and Secret Harbor in Western Australia.
6. Travel around Tasmania
Normally, Tasmania calls as the lovely child of Australia. Because although this is a small island, it has mountainous landscapes, stunning coastal regions, and a variety of wildlife.
The special point about Tasmania is you can experience all the above experiences within a few hours. You don't need to drive for long hours. Therefore, thousands of travelers attract Tasmania annually.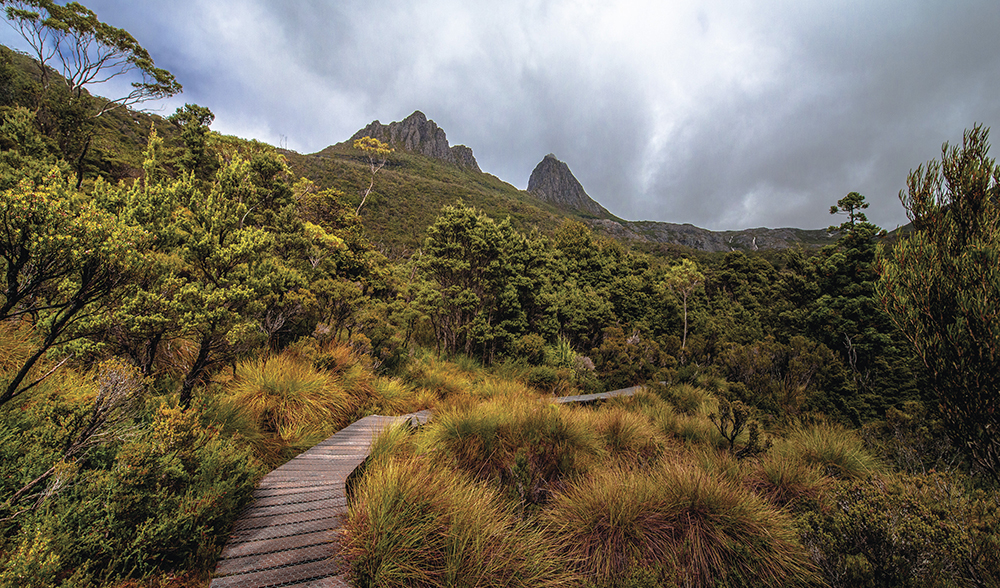 Hobart, Tasman National Park, Freycinet National Park, Bay of Fires, and Cradle Mountain National Park are the most highlighted places on the Island. My favorite place is Cradle Mountain National Park, as it has numerous waterfalls, mountains, and flower lands.
So, do not miss this in your summer bucket list in Australia.
7. Climb the Sydney Harbor Bridge
Sydney Harbor Bridge is one of the most tourists attracted places in Australia. Climbing and standing atop of the Sydney Harbor Bridge is quite adventurous. You can get guidance before climbing for your knowledge and safety.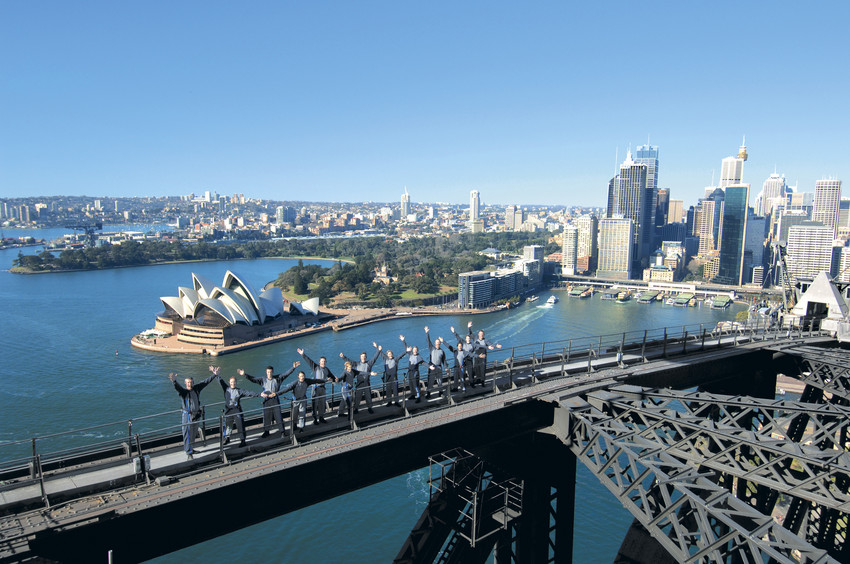 While you are climbing, you will feel the way the salty sea breeze touches your skin. And also the stunning views of Sydney city.
8. Take a four-wheel-drive on Fraser Island, Queensland
Fraser Island in Queenstown is a heritage-listed place in the world. But, this point in the summer bucket list says you to be adventurous. Cruise down by a 4WD along the 75-mile beach at high speed will blow your mind. But be careful.
Actually, this is the largest sand island in the world. And it is almost like desert dune driving. But, it is different as you are driving along the beach while feeling the sea breeze. (Summer Bucket List)
9. Visit Kangaroo Island in South Australia
This is not another island in Australia. This one is so special. Incredible landscapes, beaches, sand dunes, forests, rolling farmlands, and unique Australian wildlife are the most special features of Kangaroo Island. As an animal lover, I needed this visit for a long time.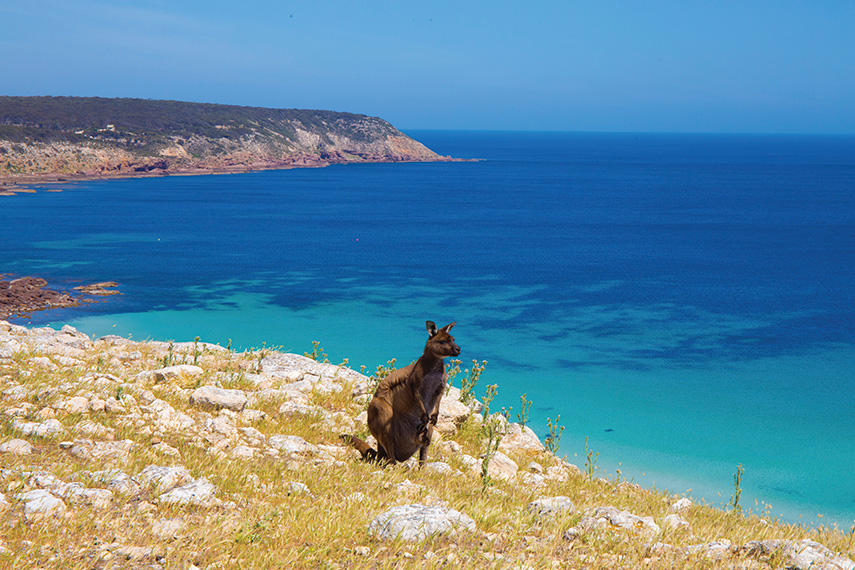 This island has kangaroos (obviously), dolphins, koalas, and many more. Apart from that, there are enjoyable things as well as the best wines and foods in Australia.
Suggested Reading: Yarra Valley in Australia
10. Be a volunteer in Australia
Help to save and care for koalas, kangaroos, and wombats are the last thing to do in the summer for you. Because help to caring injured and orphaned koalas will add more happiness to your summer vacations.
There are so many volunteer programs in Australia for saving animals. For example, Australia Wild Animal Sanctuary offers you such programs. The good things you have done will help you to be happy yourself. (Summer Bucket List)
Did you enjoy the post??? Pin it for later