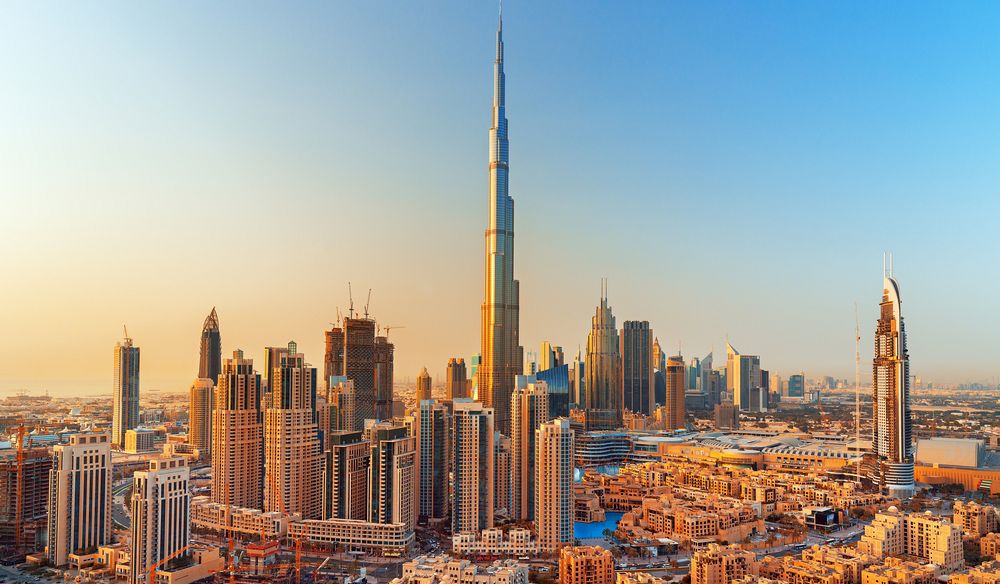 Can you imagine a tower which is three times as tall as Eiffel Tower? Yes, it is Burj Khalifa in Dubai. And it is also called as the world's tallest building. So, we can say that Burj Khalifa in Dubai can be considered as an ultimate symbol of human construction world.
Actually Dubai is a kind of international playground for global superstars because; they are frequently visiting Burj Khalifa in Dubai. And also this needle-shaped super scraper takes center stage in the famed skyline with millions of visitors and VIPs flocking each year to the most prestigious address in the world.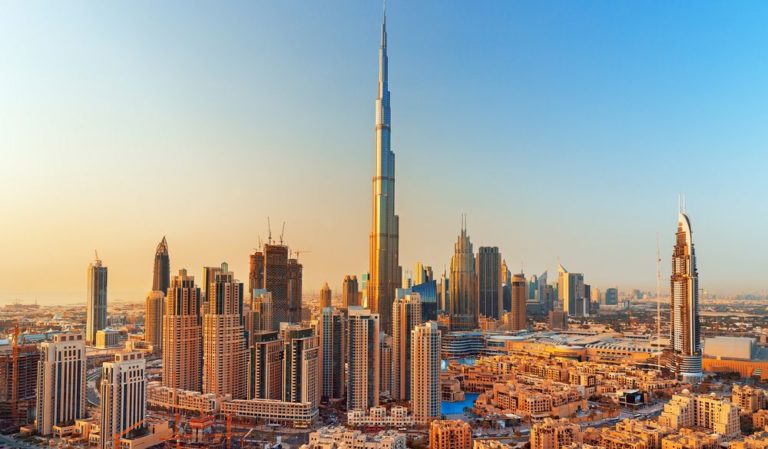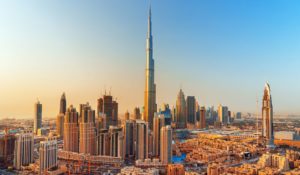 Comparison of Burj Khalifa in Dubai with Other World Famous Towers
As mentioned above, Burj Khalifa is three times taller than the Eiffel Tower in Paris. And twice the height of New York's Empire State Building. Burj Khalifa is 2716 feet (828 meters) high and has 200 stories (160 habitable).
And this huge building was built by Dubai's ruler Sheikh Mohammed bin Rashid Al Maktoum in January 2010. He had spent $1.5 billion and taken 6 years to complete it. Over 12,000 workers all over the world were engaged to complete the amazing event.  
Burj Khalifa even surpassed Taiwan's Taipei 101, which at 1667 feet (508m) and had held the world title since it opened in 2004.
Other Records hold by the Burj Khalifa in Dubai
Not content with being the tallest building in the world, it has also snagged a clutch of other bragging rights. It also holds the following records:
Tallest freestanding structure in the world

Highest number of stories in the world

Highest occupied floor in the world

Elevator with longest travel distance in the world

Highest outdoor observation deck in the world

World's highest swimming pool in a building (on Level 76)

Tallest service elevator in the world
All the above records are engaged with Burj Khalifa because of its height.
The Story of Burj Khalifa

The Burj Khalifa's structure was built by taking an idea of a flower called Spider Lily (Hymenocallis). And that flower is native to some southern parts of US, South America and Mexico. So, obviously, the architect must be from US. Yes, it is. His name is Adrian Smith. He has also contributed to a plethora of notable buildings including the Jeddah Tower in Saudi Arabia (3280 feet).  
"Burj" is an Arabic word means for tower. "Khalifa" name was added to do the honors to the president of UAE and the ruler of Abu Dhabi, Sheikh Khalifa bins Zayed Al Nahyan. Actually, the reason to add Abu Dhabi ruler's name was that he assisted with the funds to create the billion-dollar iconic showpiece.
A Place to Visit by International Stars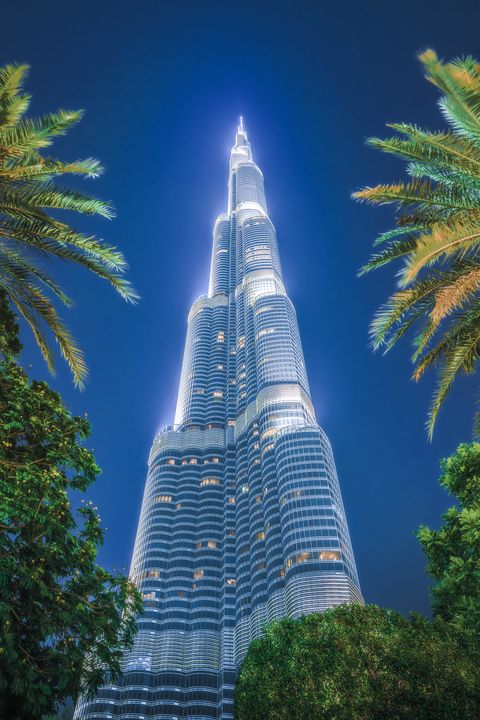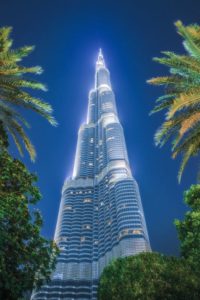 He's the action hero who famously does his own stunts, but Tom Cruise scaled new heights when he filmed scenes for "Mission Impossible: Ghost Protocol" on top of the Burj Khalifa in November 2010.
The adrenaline junkie was filmed leaping out of a window before scrambling up the vertiginous walls in one of his most death-defying stunts. Since then, a host of VIPs have made a beeline for the acclaimed attraction, including US singer Mariah Carey, supermodel Gigi Hadid and soccer star David Beckham.
Permanent Residencies in Burj
The Burj Khalifa overlooks the Dubai Fountain, Burj Park, Downtown Dubai and the Dubai Mall. The Residence in Burj Khalifa is where the affluent tenants of 900 elegant and sought-after apartments. The residents have many approaches and facilities.   
Located on Levels 19 to 108, living in Dubai's most prestigious address undoubtedly comes with its perks. Such as having front-row seats to the Dubai Fountain spectacle and the luxury of living on the doorstep of the Dubai Mall, which at 12 million square feet and equivalent in size to more than 50 soccer fields makes it the largest mall in the world.
Residents also have access to The Burj Club, which sits at the foot of the tower in a stylish four-storey annex.
The health and wellness club includes a state-of-the-art gym, Olympic-sized swimming pool and a luxurious spa. Non-residents can have a taste of the high life by booking the rooftop brunch at The Burj Club every Friday from 12 p.m.-4 p.m. from US$80 per adult with pool access.
The world's first hotel to be designed by Italian fashion legend Giorgio Armani features his signature minimalist style with muted gray interiors, sumptuous fabrics and Japanese wooden floors. All 160 rooms and suites occupy the entire 39th floor with each decorated with bespoke furnishings and state-of-the-art mod cons controlled by iPads.
Every guest has a VIP welcome and is assigned a personal butler on arrival. There are other touches, such as individually designed spa treatments, fluffy monogrammed robes and Armani toiletries.
For a more permanent stay, the Armani Residencies with 144 plush suites on Levels 9-16, all feature the same distinctive style of the hotel with access to the carefully curated collection of shops discretely located at lobby level.
The hotel is also home to a host of unique dining experiences spanning Italian, Japanese, India, European and Mediterranean food.