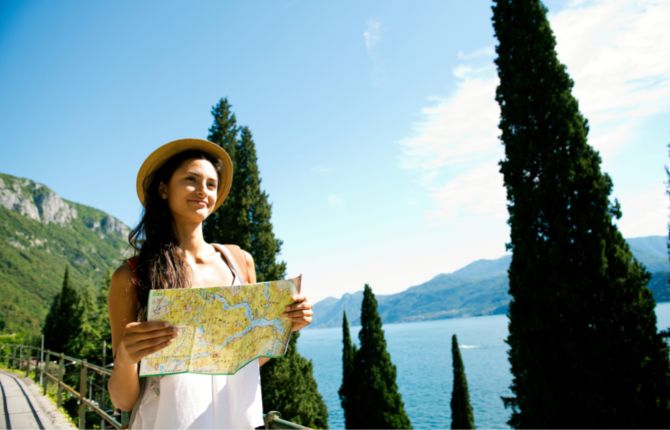 Travelling with ease comes with experience—usually trial and error and facing some inconvenient or tricky situations. Keeping this list of travel hacks in mind will help you save money and reduce stress while in transit.
Read our tips on making your vacation as fun, relaxed and comfortable as possible.
Consider Apple Pay
Google and Apple Pay are mobile wallet and online payment applications allowing you to connect your credit and debit cards. Using any of these apps while you're travelling means you don't need to be too stressed about Forex and having a cash passport, saving you time and money on transactions—unless you're in a heavily cash-reliant city.
Get a Virtual Sim Card
A virtual sim card lets you use your number to call and use messaging applications while travelling without having to buy a new SIM card. The virtual sim is a replacement for the physical sim and is especially useful when you are travelling to multiple countries.
Scan Your Passport
Having your passport on hand is obviously essential, but in the case of accidents like loss or even theft—which can happen while travelling—a scan of your passport can be a lifesaver. Keeping scans of other important travel documents and journey confirmations can also save you time and trouble on your trips.
Be Flexible
Allowing yourself some time to wander and be spontaneous while you travel will always enrich your experience. Leave some room to try a restaurant you hear about from a local or to attend an exhibition you might see a poster for a while on your trip. All cities have their own unique vibe, pace and scenery worth enjoying; they just sometimes require stepping out of regular tourist programming.
Do Your Research
Using social media to plan your itinerary will help you identify where other travellers have been and what kind of experiences they've enjoyed. Social media helps you review restaurants based on the experiences of other users, and you can also search popular hashtags to find activities, places and areas that align with your tastes and interests.
Enjoy the Nightlife
The evening is when many locals emerge to enjoy their cities. Going out at night is a good strategy if you want to meet people and find out where locals go to eat and spend their time. If you're visiting a metropolis, it's almost certain there will be luxurious lounges, hip bars or trendy clubs.
Walk
If you are visiting a safe and walkable city, take the opportunity to stroll around and see the sights. Go to the local lakes, rivers or coastline, as there is usually a hub of activity and beautiful views in the area. Use your discernment and do thorough research to stay in safe areas.
Skip Jet Lag
Jet lag is dreaded by all long-distance air travellers, and the remedy for it may seem counterintuitive, but exercise is a great way to ward off jet lag. So, stay up and move around for a bit once you have reached your destination.
Get Travel Insurance
Word to the wise: even if your credit cards offer you some coverage, getting travel insurance is always a good idea, especially when travelling with valuables and to protect against unforeseen accidents. Service providers like Allianz Travel offer excellent travel insurance options for solo travellers and groups of travellers alike.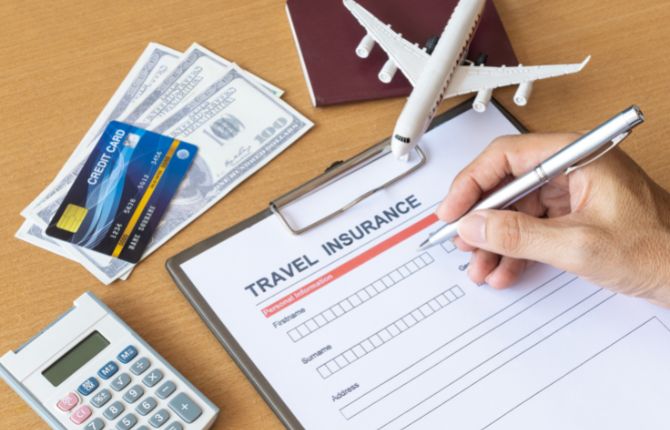 Travel Off Season
Choosing the best time to travel is one of the most important decisions to make when travelling. An excellent way to save money is to travel in the period between the high and low travel seasons, known as the shoulder season. Destinations are less crowded at this time, with better rates for hotels and other amenities or attractions. In the Northern Hemisphere, the shoulder seasons are from September to November and March to May.
About Allianz Travel and Allianz Assistance
Allianz Travel has been providing top-quality travel services for travellers for over 30 years. We have offices across the globe, and our headquarters in Paris uniquely positioned us to provide end-to-end travel insurance solutions to travellers worldwide.
Allianz Travel and Allianz Assistance are some of the world's best travel insurance and assistance companies. So, get in touch with us for any travel insurance queries you may have.
These tips are from the hard-won experience of other travellers who stumbled, so you can fly off and enjoy your vacation without drama.