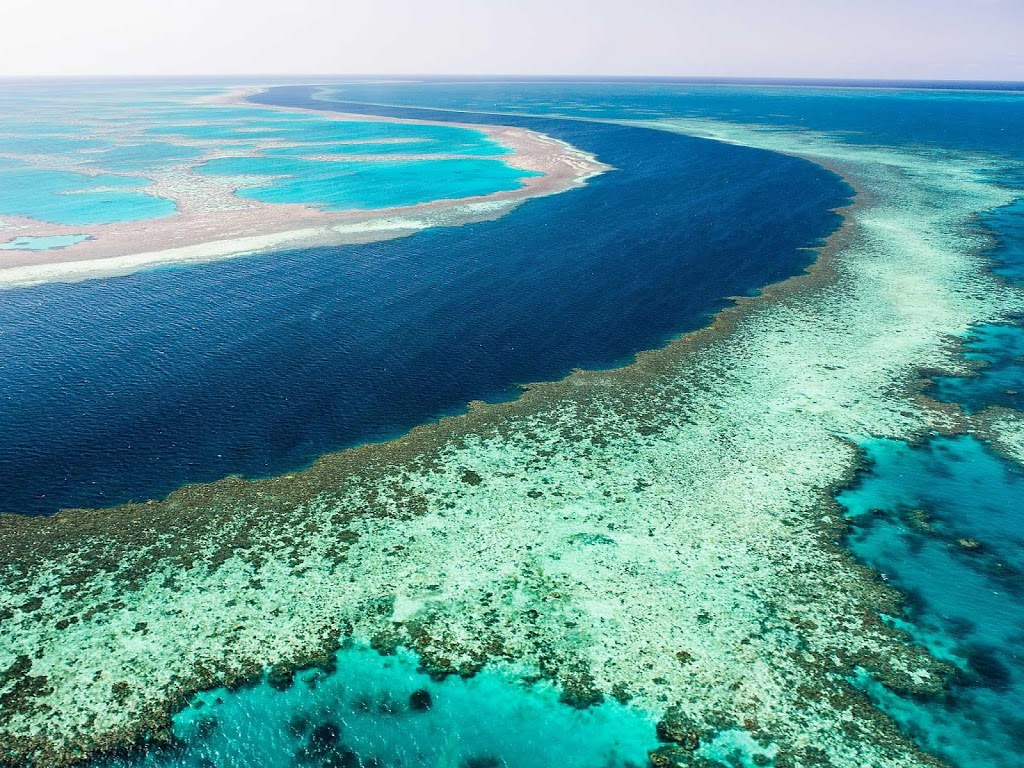 The only living thing on the earth visible to space is The Great Barrier Reef. This is one of the most amazing natural wonders in the world. It is Australia's remarkable natural gift. It contains numerous marine lives, reef systems, golden beaches, amazing islands and coral cays. You can experience snorkeling, scuba diving and bare boats. And also helicopter tours, glass bottomed boat tours, cruise ship tours, educational tours, dolphin and whale watching and swimming with dolphins. As it has so many natural gifts to see by humans, we need to focus on the current status of the Great Barrier Reef Australia. 
Since it is bigger, you can see it even from space. Australian state of Queensland, cities like Cairns, Townsville, Rockhampton, Mackay, Bundagerg and Maryborough approach you for this amazing reef. And stunning islands like Haggerstone, Heron, Brampton, Bedarra, Lizard and Heyman are made and surrounded with The Great Barrier Reef. Whether you are new to diving and snorkeling or a certified diver, anyone can experience the whole natural package.
Current Status of the Great Barrier Reef, Australia
But, very sadly it should be mentioned, that in recent years the reef has been damaged severely by the human deeds lead to global warming. So, we can say that as the current status of the Great Barrier Reef, Australia is almost dead. The warm sea water damages the reef and its creatures severely and outlook of it is also becoming poor to very poor.
So, UNESCO world heritage committee is also considering on adding this into the list of sites that are "in danger" as its mass bleaching events have increased. Apart from the climate change, run off from the land, coastal development and different kinds of fishing are some major reasons for the downgrading of the reef. Reefs are extremely sensitive to the sea warming and specially effect to the colorful reefs and tend to bleached. So as nature lovers, we should reduce the deeds which lead to global warming. And help to all the conservation works to protect this amazing reef for the future.