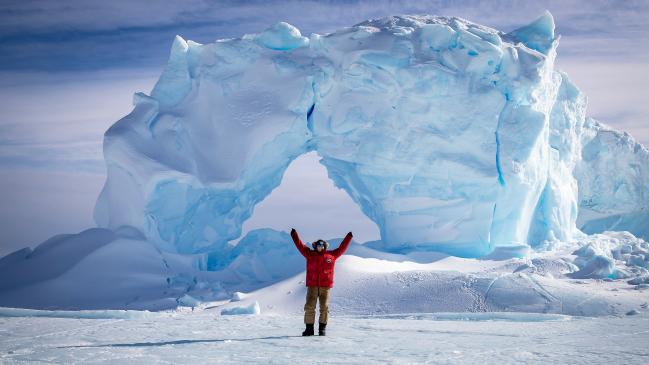 We all love to travel around the world. But some have a fat travel fund while some do not have. Trust me, there are some possible ways to travel the world for free by the people who dream to travel and have zero travel find. And we all know that there's an old mantra, "travel is cheaper than staying at home". Yes, that's valid today as well. So, let's find out how to travel the world for free and the best possible ways.
Travel the World for Free
Use your skills and work for your bed and board



If you have useful skills, (like crafts and tech skills) you could be working your way around the world. There are some methods to find opportunities. Working traveler websites like Helpex and Workaway are more trusted and recognized websites to find a job.
When you are signing up for those websites, there may be a small fee or may not be. But these websites are recommended by many travelers. Try websites like Helpex, Workaway, CultureGoGo, and Working Traveler.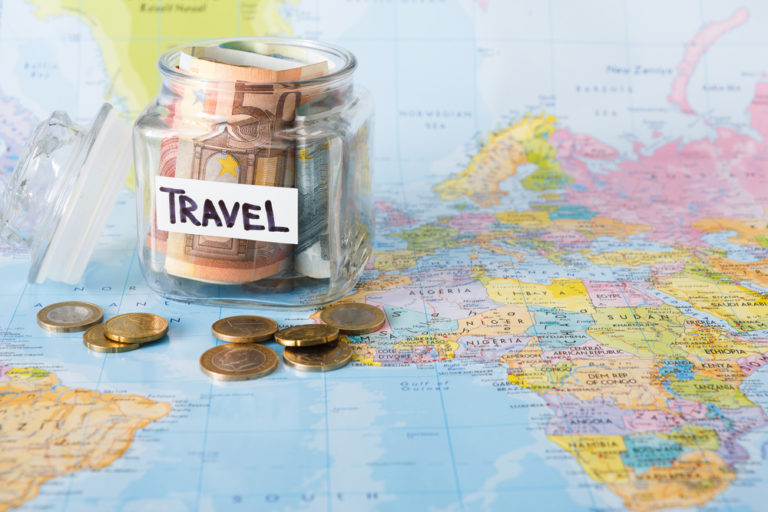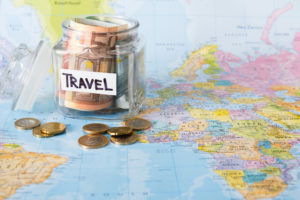 These websites offer you hundreds of work opportunities relevant to your skills. At the same time, you can create a brand of your name on those websites if you are smart in your work. Then people will request your work from every corner of the world.
So, these websites are definitely a good platform for travelers who willing to earn while traveling at zero cost. But keep in mind to check the working visa requirements definitely. And here are some suggestions to apply for trending vacancies in the world. (Travel the World for Free)
Travel the World for Free: Work in an organic farm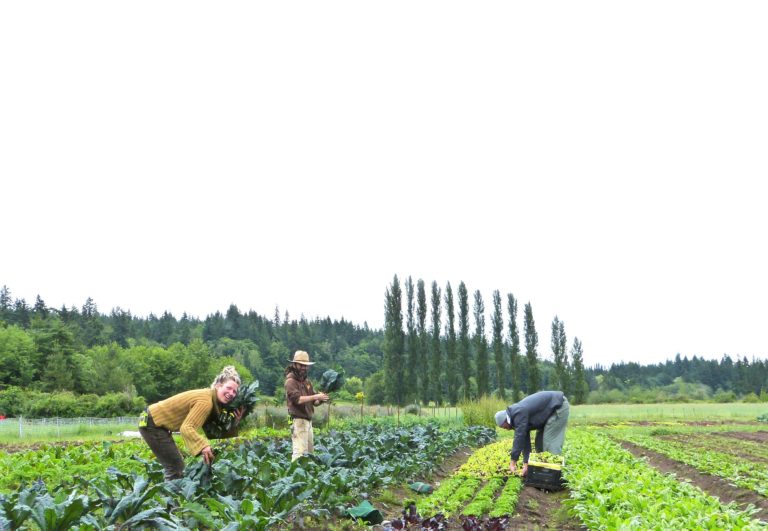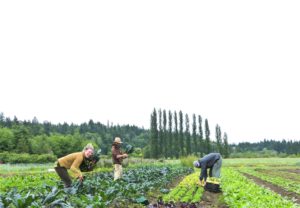 As we all know that organic food has a huge demand and it is increasing day by day. Therefore, plenty of organic food farms are created and they need more workers to work in them. Lack of workers is a major problem for organic farms around the globe. So, here's the chance for you to step in. WWOOF is the best platform which fulfills your need. WWOOF stands for World Wide Opportunities for Organic Farms.
And it offers you the chance to get linked with 53 countries' organic farms which offer thousands of job opportunities. Through this, you will get the chance to travel and work with free lodging and boarding just for 4-6 working hours per day.
Crushing grapes in New Zealand, harvesting vegetables in Scotland, and taking care of goats in North Carolina are some highlighted experiences you can get at farms. So, try WWOOF alone or with your friends and family and travel the world with not only a zero budget but also with a minimum carbon footprint.    
Recommended reading: Best Agro Tourism Destinations
Travel the World for Free: Move and Work in Antarctica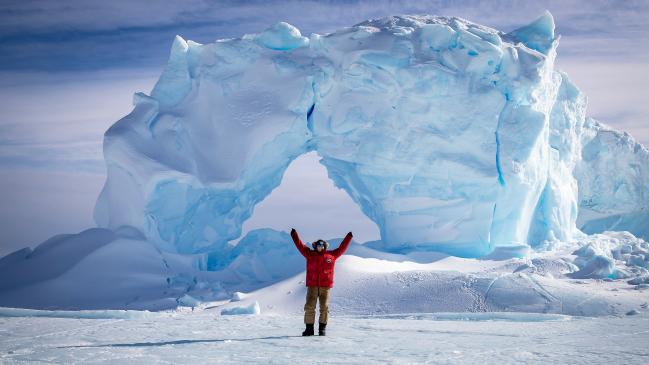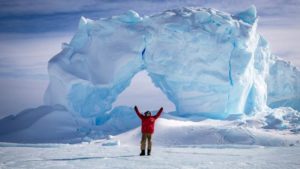 My second suggestion is for adventure travelers. You can try for a job in Antarctica since the employees are willing to recruit you at any time. The only needed thing is your willingness to work and live at the end of the world and in a very harsh climate. If you are an adventure traveler, just take one of these plenties of chances and save money while discovering the nature of Antarctica.
Since the employers are offering you good payments even with transportation facilities. And on the other hand, you have no shops, bars, and parties to spend that money on. That means you can come back with lots of travel adventures plus a full pocket. (Travel the World for Free)   
Travel the World for Free with Couchsurfing
Couchsurfing is a good chance for young backpackers to develop a global network of people. Who says that we need more money to travel, that's not true. Couchsurfing allows you to stay at a local house entirely for free. What happens here is that you are getting paired with a local host that has similar interests as you. So, you can stay there for some days and travel around with the host's help.
And most importantly, this will allow you to create more friends and more Couchsurfing opportunities all over the world. You can help them to cook, gardening and other home stuff as thanksgiving. In Barcelona, Fiji, Bora Bora, Bali, and Malmo are some popular real examples. And try Counchsurfing.com as a good platform to find people.  
Teach English in Abroad
Especially, if you are fluent in English, then here's the chance to travel the world for free. We all know that there's a huge need for English teachers in most non-English speaking countries. So, if you have a TEFL qualification, then you can step into the chances all over the world.
Once you achieved as a TEFL instructor, you can start teaching English in needed countries. And also you will get a salary and accommodation in countries like China, Japan, the United Arab Emirates, and other middle east countries.
Even the European countries like Germany, Spain, and Italy the English teaching volunteers are well treated and offered accommodations as well. Try the Diverbo.com website for more details. (Travel the World for Free)
Become a House Sitter/baby sitter
Well, this is a golden opportunity to travel the world for free. When the house owners go away from the house and they need someone to look after the house and their pets, you can be a volunteer for that. And you have nothing much to do but just keep the eye on everything at home.
Housecarers, Mindmyhouse.com.au, Trustedhousesitters, and Ausihousesitters are some reputed websites that you can use. You can develop a good score on these websites, then a lot of house owners will request your service. And even you can work as a babysitter as the demand is there. 
Work in a Yacht or a cruise ship
This is a huge chance for you to take you to the seas for free. Actually, there are plenty of chances of joining the crew of a yacht or a cruise as a cleaner, entertainer, chef and etc. You can join cruises and Yachts directly through the cruises' official websites like Royalcaribbean.com and carnival.com. And also you can try to Find a Crew, Crewseekers International, and Crewseekers.net like websites as well. (Travel the World for Free)
Ski for free



Seasonal jobs are always advantageous to travel the world for free. Whether you know how to ski or learn to ski, the Mountain Skii Resorts ready to offer you seasonal jobs. From the staff of the hotel to the ski lift operators, there are many job opportunities for you and offer accommodations and a salary as well. 
What you have to do is apply as early as possible since the competition is there. Select a spectacular destination like Zermatt Switzerland, Mammoth in California, New Zealand, Vail in Colorado. As a bonus, you will get the chance to live in a calm and less crowded environment. 
Work as a docent in a Lighthouse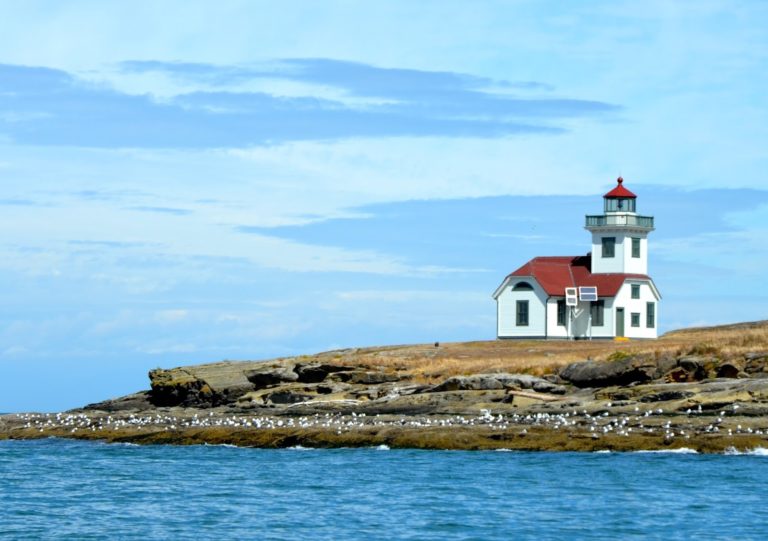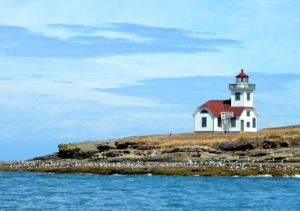 If you are looking for escaping from this busy world and live alone for a while in a strange land, then here's the chance. There are some islands which are far away from cities and only accessible by boats. And you can travel and live on that kind of amazing island free of charge.
The only thing you need to do is be a docent in a lighthouse on that island. Pottawatomie Lighthouse on Rock Islands is an example destination for that. What you have to do is to pay visits to the lighthouse during the daytime. (Travel the World for Free)  
Be a Volunteer to save turtles, Polar bears and look after the herds of Alpacas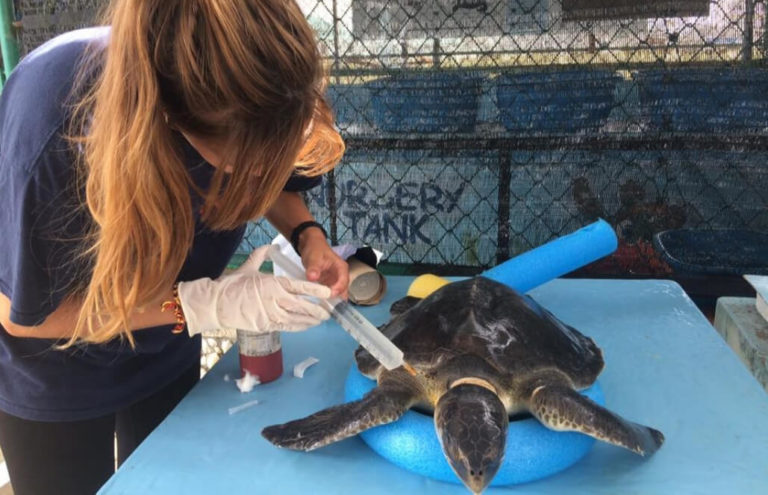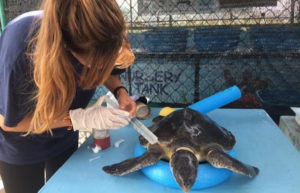 There are plenty of nature-friendly volunteering teams in the world who travel and protect sea turtles. sea turtles and CCCTurtles are some example teams in which you can join and travel to the islands like Galapagos. And your job role is generally to protect the endangered creatures, relocate turtle nests, and monitor them until they are nurtured.
If you are interested in sea creatures as well as protecting them, join a good organization, and travel for free. For example, you can join sea turtle-saving programs in Costa Rica. 
And looking after alpacas is also a great chance to travel the world for free. You can work as a housesitter in New Zealand and Barbados-like destinations while looking after these creatures. You can encounter most of the places while hanging out with the animals. So, this would be a smart idea.
And another unique opportunity for you to travel is hanging out with polar bears in Alaska. Actually, this is also a kind of volunteer activity to protect those threatened species. Deadhorse Camp in Alaska is offering you the chance to cuddle and hang out with polar bears in the summer. If you are totally ok with the cool climate, then you will definitely get the chance with free accommodation, hourly wage, and some bonuses. (Travel the World for Free)
Be a teacher for Adventure sports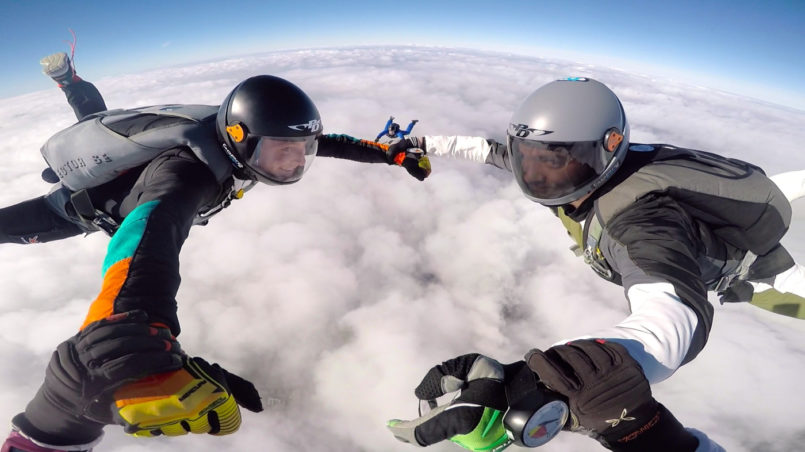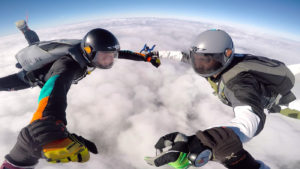 This may be an extraordinary feature of yours. So, if you have any skill of doing adventure sports like surfing, windsurfing mountain riding, hiking, skiing, sky diving,  and deep-sea diving then the chance is all yours. You can work as an instructor in Greece, Spain, France, Switzerland, or anywhere in the world since the chances are endless.
Be a Travel Blogger
Being a travel blogger is also a smart decision for you to travel for free while earning. Actually, hotels, tour companies, and some governments will sponsor you to travel and promote them. So, isn't it a smart decision? But you should have time, talent, and passion for this. Just try it as well. 
Suggested reading: Latest SEO Trends for your Travel Website
Did you enjoy the post?? Just pin it for later.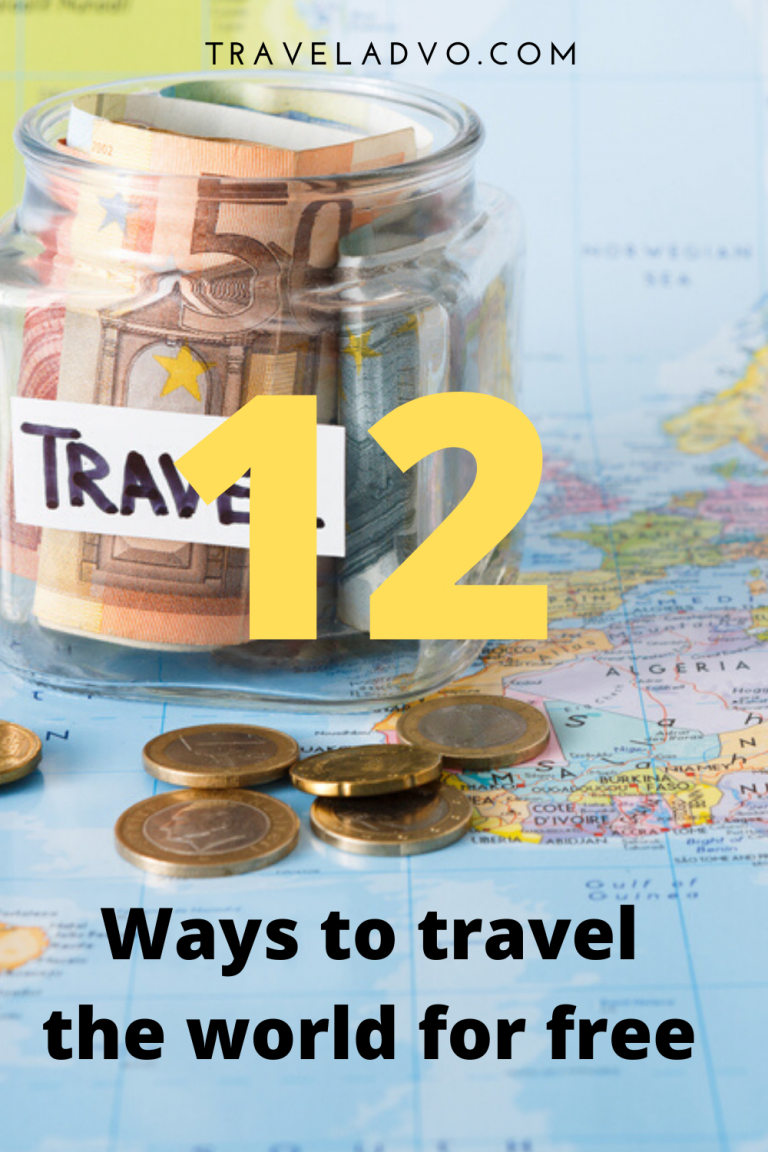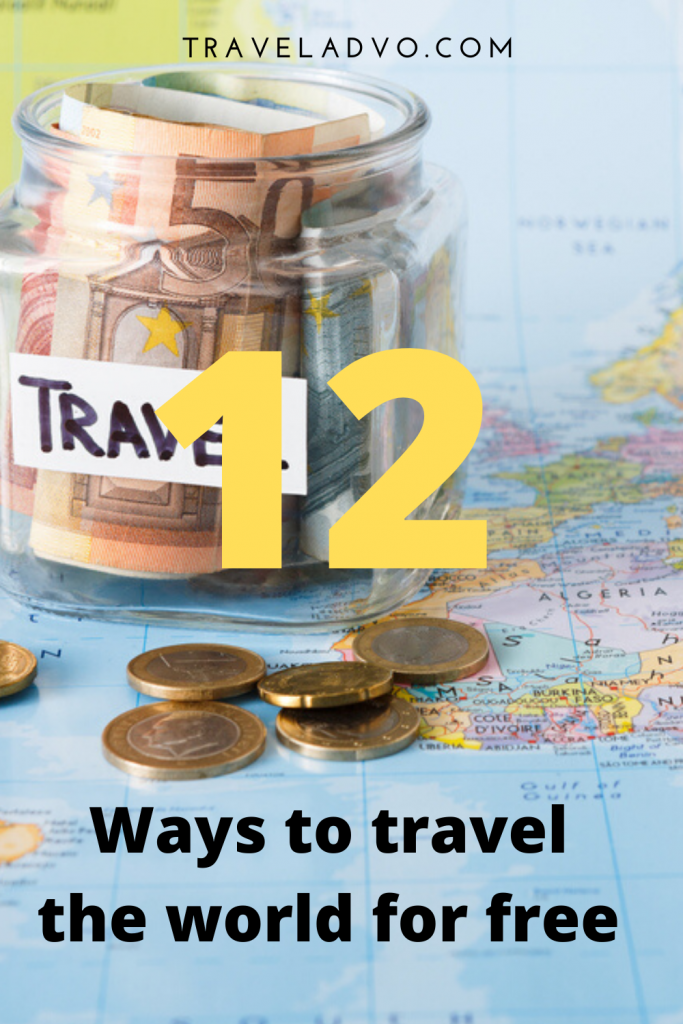 Travel the World for Free