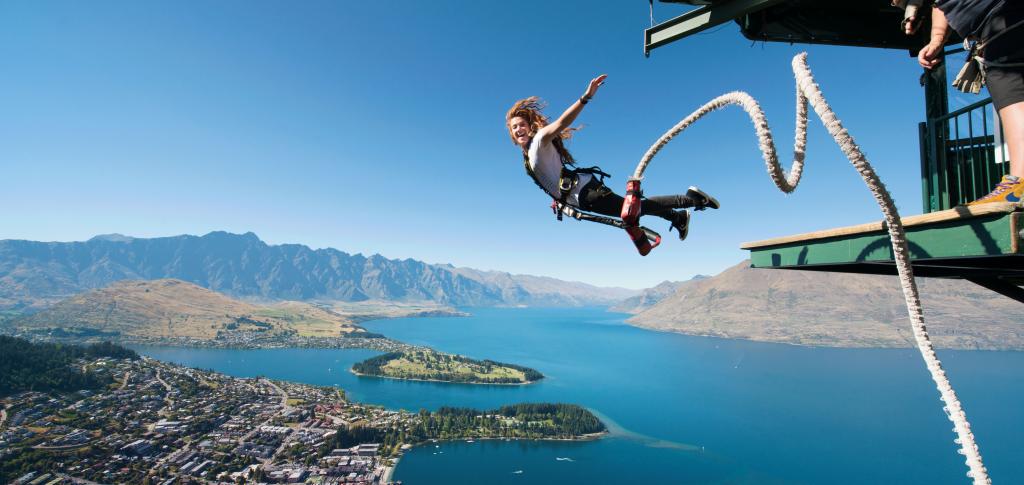 Adventure travel may sound like a neat small summary of particular travel experiences, but it basically covers a variety of activities. Think of bungee jumping, mountain trekking, canoeing, ziplining, snowboarding, sandboarding, scuba diving, and so on. Anything that gets your heart pumps harder than strolling is an adventure. If you are the type of person who wants to keep your adrenaline pumping, below are some of the best adventure travel destinations in the world:

Phong Nha in Vietnam

Home of the biggest cave in the world, Phong Nha-Ke Bang National Park will amaze you with its adventure wonderland of ancient jungle and Karst Mountains. Such mountains have been around for over 400 million years and contain a network of caves to explore in case you cannot afford to tour the largest one. You may also take a guided trek and look for rare birds and macaque monkeys.

Queenstown in New Zealand 


This beautiful city of Queenstown in New Zealand is the best adventure destination if you're looking for all-year-round adventure travel. You can take a helicopter ride over Mitre Peak and Milford Sound or you can also jump out of the helicopter with your skis strapped on for much extreme experience. During summer, mountaineers can enjoy the mountains. All you have to do is to get a map from the local tourist information center and strap on the hiking boots to explore the beautiful landscapes of the other national parks.

 Kathmandu in Nepal 


Kathmandu is the perfect adventure destination for anybody who is after the challenge. Located between the Himalayas, Mt. Everest is Kathmandu's obvious draw and it's the ultimate challenge for many mountain climbers. However, it's just one of the numerous summits that may be reached in mountainous regions. For people who want to see mountain tops without the climb, hot air balloon rides and mountain flights are another option to experience the beauty of every range. There are also lots of less vertical treks for people who want to enjoy lots of oxygen while hiking. Aside from mountain climbing, you can also try white water rafting.

Switzerland 


Even if Switzerland is famous for its chocolates, it's also one of the best adventure travel locations around the world. Get loads of adventure time in the popular Swiss Alps while hiking, backpacking, snowboarding, paragliding, and skiing. You can also climb high ropes, soak in Swiss spas or bike Switzerland's countryside. You can also have an epic adventure in other Swiss adventure destinations, which include Interlaken, Bern, and Lucerne.

 South Africa 

South Africa is a country full of beauty, culture as well as unforgettable adventure activities. These are some of the suggestions from TravelAdvo. Abseiling down Table Mountain, Hike The Otter Trail, Exploring the Cango Curves, Kayak With Hippos & Crocodiles In KwaZulu-Natal,

snorkel

With Seahorses in Knysna, Zip-Lining Over The Koekedouw River in Ceres, Skydiving, Motorbiking In Baviaanskloof, Try Shark Cage Diving In Gansbaai and many more (not second to shark cage diving in

North Shore, Oahu

)

Those are just some of the many adventure travel destinations in the world. Plan your trip today and discover how thrilling those places are.