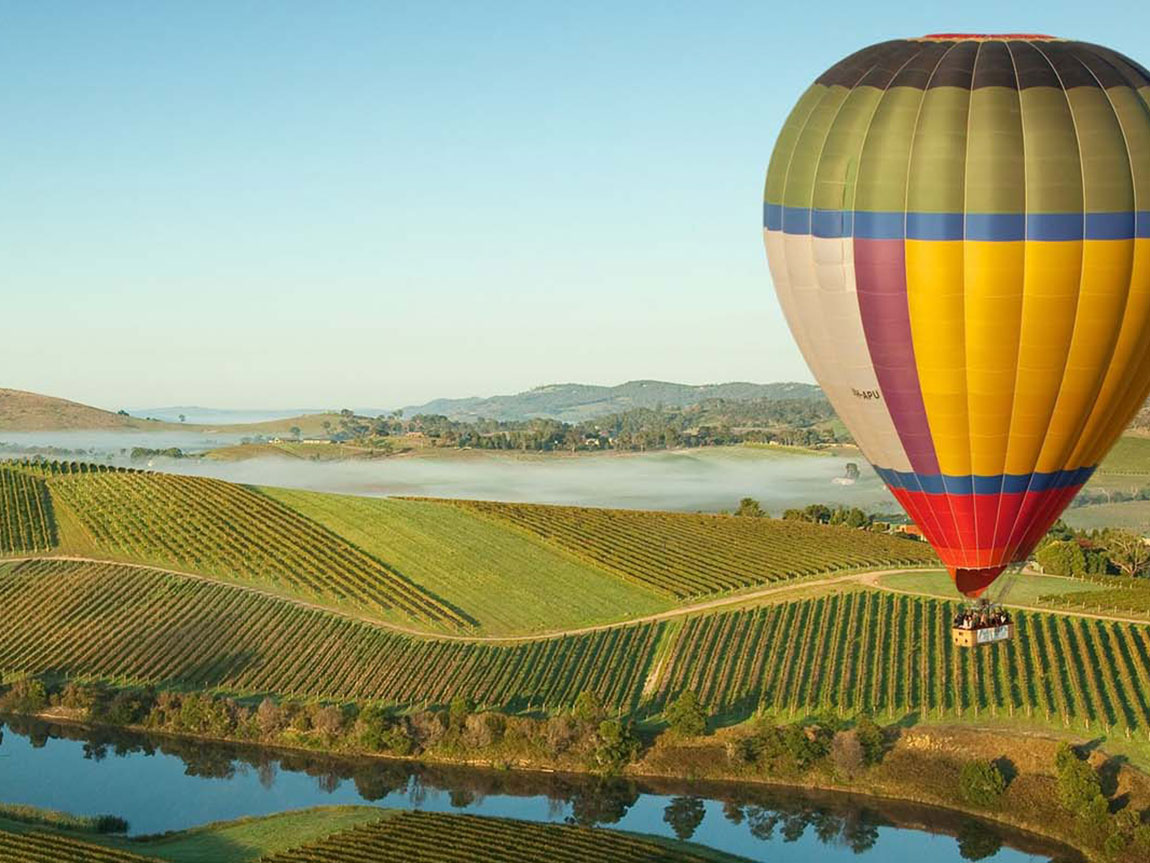 Most travelers in the world think that Australia is all about beaches and beach activities. But, it is not true. One of the best proves Yarra Valley in the Victoria Region, Australia. Yarra Valley is filled with numerous wineries, chocolates, wildlife, stunning views, and unique, tasty food. So, It has a variety of things to do. And without any doubt, I can say that it is one of the most stunning destinations in Australia.
As the first wine-growing district in Victoria, this valley is mostly known for its world-class wines. Since it is just 1 hour away from Melbourne, you can easily and quickly reach there.       
So, here's the ultimate travel guide for Yarra Valley in Australia.

Yarra Valley Australia
Where's Yarra Valley Located?
This is called a valley since it is located surrounding the Yarra River in Victoria, Australia. Therefore the climate and the soil are ideal for cultivations like wine. If you want to download a touring Yarra Valley map, then here's the link for Yarra Valley's official visitor site with maps.
Melbourne to Yarra Valley



As I said to you earlier, the journey from Melbourn to Yarra Valley will take a maximum of one and a half hours. But, the time totally depends on the way you travel. The road distance is around 33km. Well, there are 5 ways to reach the valley from Melbourne.
The best and fastest way is to hire a car and drive yourself while discovering the beauty on the way. The maximum fuel cost will be around $5, and within an hour, you can reach there.
Here's the route: Eastern Freeway → , Eastlink tollway → Exit at Ringwood Bypass → Turn, left onto Maroondah Highway → Coldstream → Leave Maroondah Highway → to turn onto the Melba Highway to reach Yarra.

The next option is you can hire a taxi or Uber. Then, the cost will be around $40. And you can reach within an hour. 
Suggested Reading: Waiheke Island in New Zeland Travel Guide
But, If your budget is lesser than that, then plan for a train ride or bus ride. If you selected a bus ride, catch the Line 906 bus to reach within one hour and 20 minutes. It will charge you only $3.
If you are traveling via train, here's the route. First, catch the train from Melbourn Central to Ringwood (there are trains every 20 minutes). The train will take around 45 minutes, and the charge is $3. Once you reach Ringwood Station, then transfer to a bus on Maroondah Highway. That bus will take you to Yarra Valley within 25 minutes, just for another $3. So, the whole train journey will take around one and a half hours. (Yarra Valley Australia)
Yarra Valley Weather
When we talk about the weather in Yarra Valley, it is quite cold. The best time to visit Yarra is the months of March and November. Because these months are representing early autumn and late spring with pleasant climates. If you are totally heading here for wine, then March is the ideal month since it is the vineyards' harvesting season.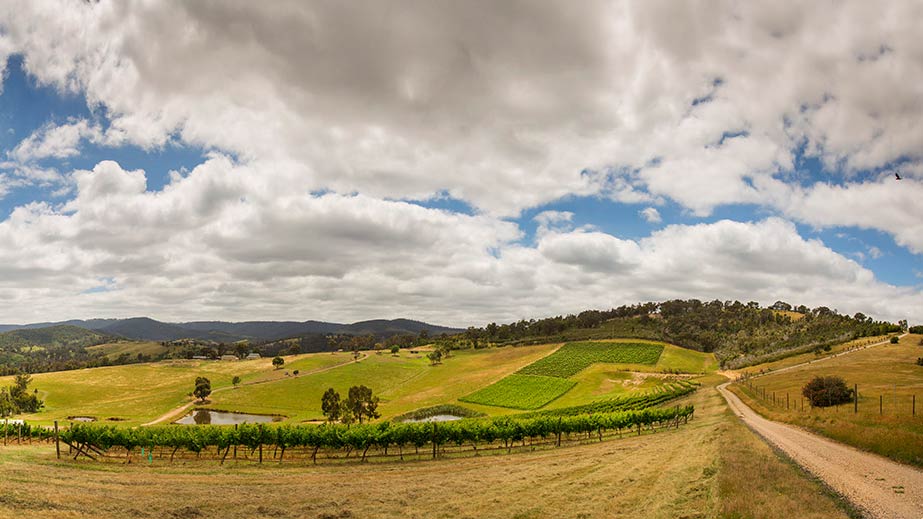 The festival called the "Grape Grazing Festival" was also held in March. Food festivals and music festivals, and hot air ballooning are also held in these two months. 
Since the best seasons are always expensive, here's the option for budget travelers. Try in winter (from June to August). It is quite cold and rainy, but you will get the cheapest travel packages.
However, it is better to avoid school holiday seasons since the places get crowded. (Yarra Valley Australia)
Is Yarra Valley Worth Visiting?
Of course, it is totally worth visiting. Yarra Valley is a kind of place to escape from the hustle and bustle city. And it offers you the chance to enjoy wine and dine while seeing the beautiful scenery. The environment is lush, and the air is cool and fresh.  
The first reason for visiting Yarra Valley is to see the beautiful scenery like long and green farmlands, vineyards, lush nature reserves, and the abundance of wildlife. If you are an animal lover, visit Healsville Sanctuary, where exists Australia's unique reptiles, mammals, birds, and many more like kangaroos, kolas. 
There are small hills with long and large vineyards with nice lookout points that offer you incredible views. Ex: Sugarloaf Reservoir Lookout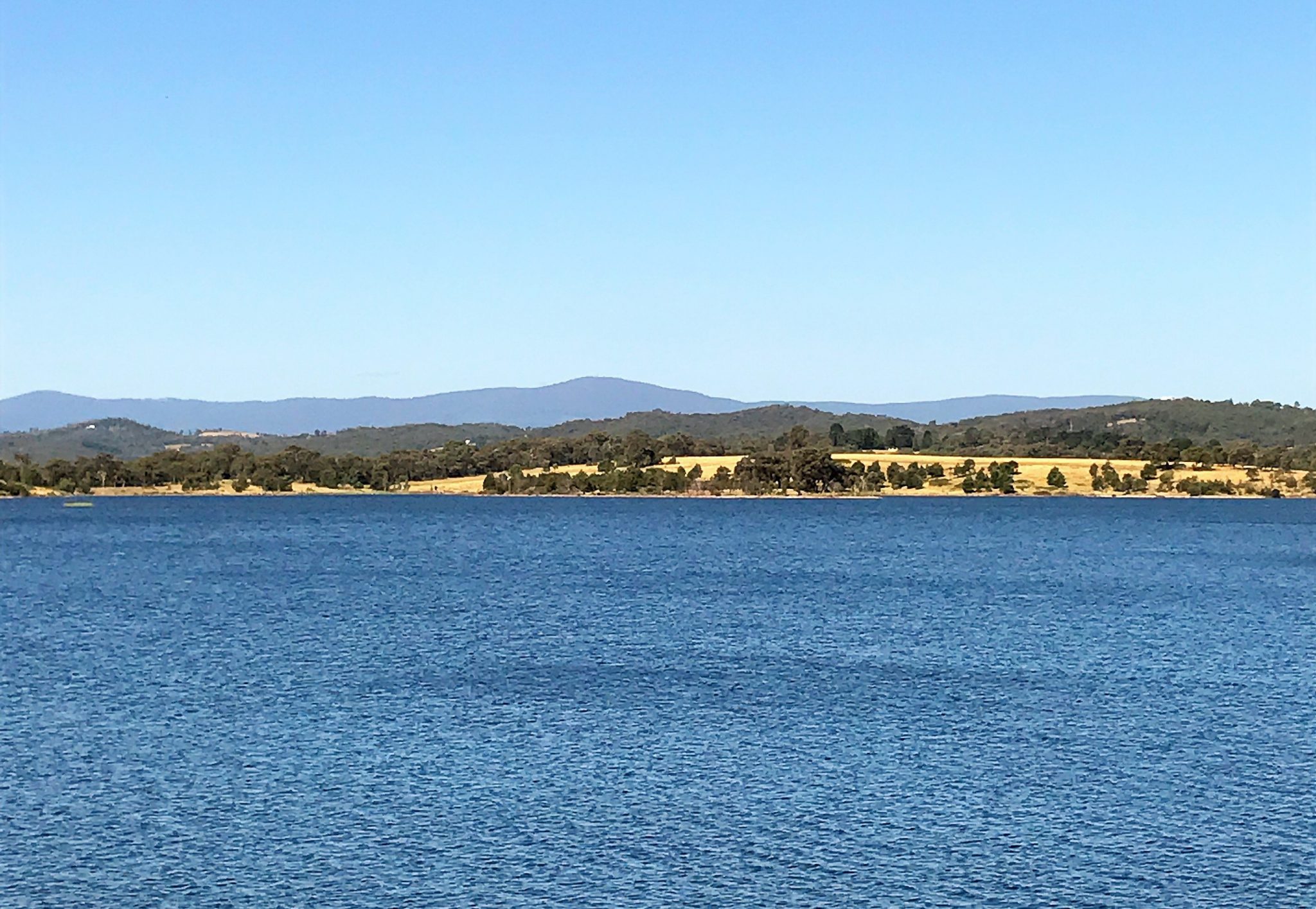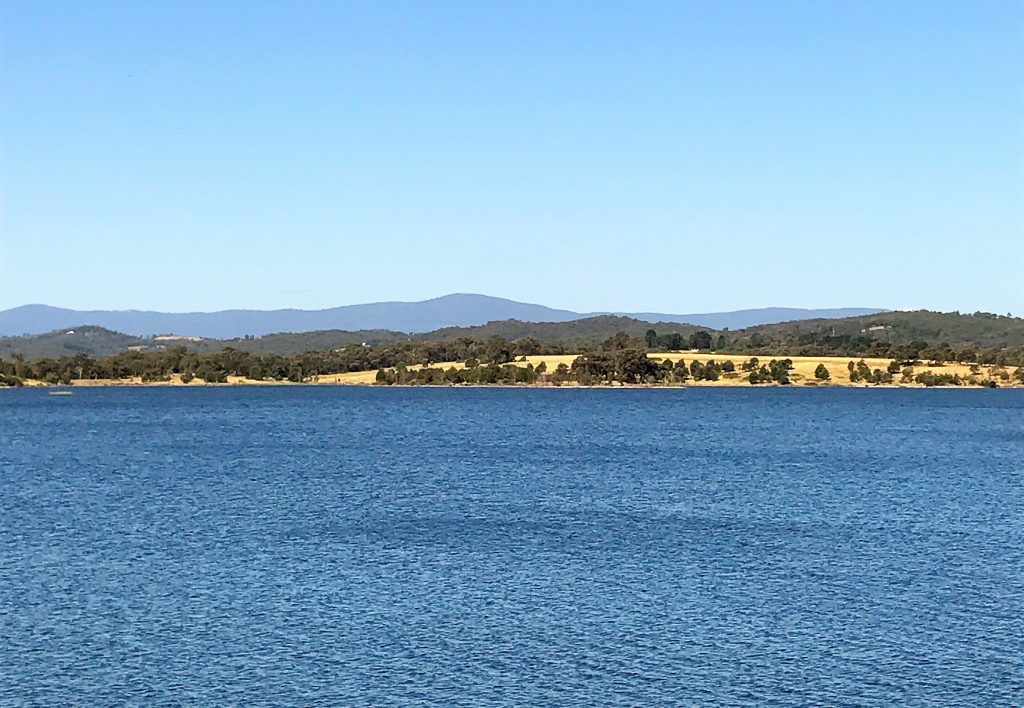 Suggested Reading: Bay of Islands in New Zeland Travel Guide
The taste of fine wine in Yarra Valley is the most famous reason to attract the most travelers. Since there are more than 80 renowned wineries in this area, wine lovers worldwide are attracted to taste different flavors. 
Food in Yarra cannot ignore at all. It is one of the major reasons to visit there. Especially on the weekends, the wineries like Yarra Glen offers special Saturday Night Dinner menus. They are finger-licking good foods. And when they pair with wine, oh, just awesome. 
Chocolataries are another thing in Yarra Valley that attracts most of the family travelers. Your kids will be so happy. 
And outdoor activities like hot air ballooning, small but elegant hiking trails, camping, and zip-lining are also available here. 
I think you got the reasons why you should plan a tour to Yarra Valley this weekend. So, I'm sure you want to know more about this heavenly place. Here it is. 
Yarra Valley Day Trip
Yarra is a great place to visit on weekends. But, if you have only one day, it doesn't matter. Here's the plan for a day trip focusing more on wineries.
Morning Plan
1. Take the first stop at Yarra Valley Dairy to fill your stomach a little bit with the best dairy foods in the country. But, I warn you not to have more food since you have to taste more wines in the day. Just have a coffee with some tasty treats and cheese as a start for the day. It has a huge selection of artisan cheeses and allows you for various cheese boards and cheese tastings. Isn't that crazy?
2. Visit your first winery in Yarra Valley, Yering Station. This cultivation was started in 1838. You can taste a variety of wines for very cheap prices ($5 for 5 wines). And its barns are very authentic and rustic. So, it will be a fresh and new experience for you.
3. Your next stop should be at Healesville Sanctuary to visit Australia's native animals. It is 32 hectares of bushland with a variety of wildlife and trees. There's also an animal healthcare center that you can visit to see treating the sick wild animals. (Yarra Valley Australia)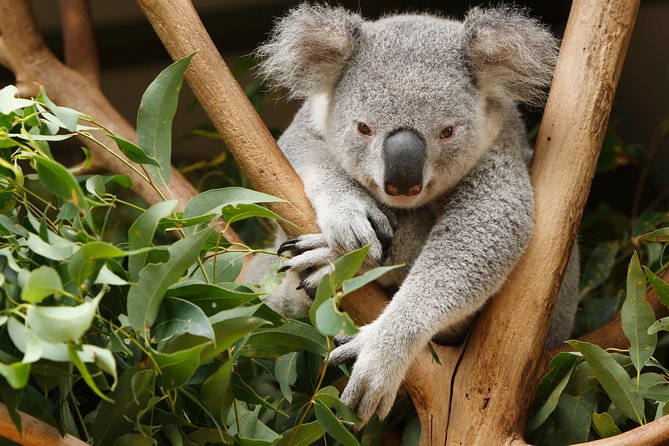 Suggested Reading: Malta Island Travel Guide
Afternoon Plan
4. Then, I suggest you have lunch at Giant Steps Restaurant in Healesville or the sparkling wine specialist in Australia, Domaine Chandon. I mean, the choice is yours. Both places make you feel that you are in a 5 star one. The food is tasty, and the wine is just awesome. (Yarra Valley Australia)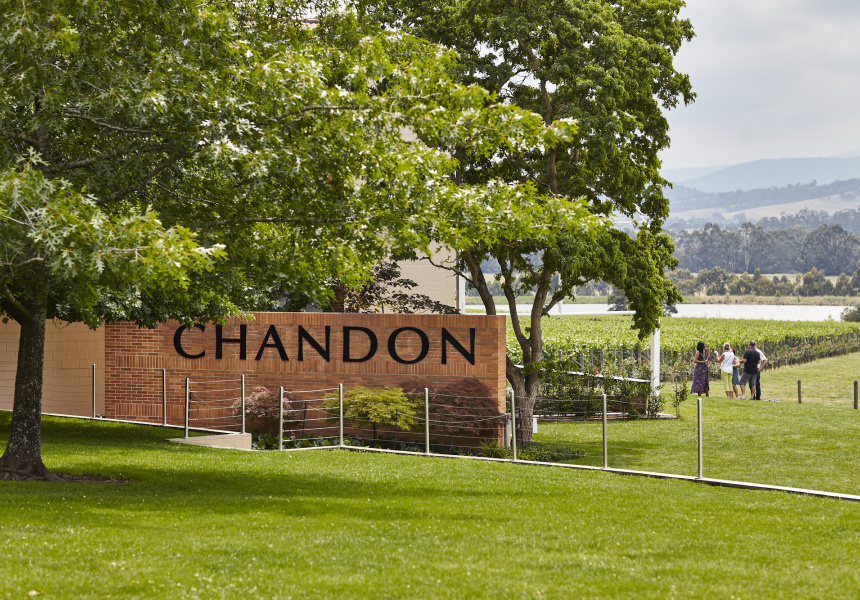 There's no doubt regarding the quality. We selected Gaint Steps as it is in Healesville. Domaine Chardon also has great wine flavors with a cellar door that has over 72,000 wine bottle walls.

5. Then head towards an award-winning gin distiller, Four Pillars. Honestly, I'm not a gin fan. But, as I have heard about its drinks' award-winning stories, my mind said to me to visit there. Trust me; it is a great place. The place was started in 2015 and now offers you award-winning innovative drinks like Bloody Shiraz gin. It had a unique flavor since it was made with shiraz grapes sent through a distillery process. 
6. Then, in the late afternoon, visit Chocolateries and Icecreamery in Yara Valley. Inside this place, you will find hundreds of chocolate treats. If you are visiting with your family, your kids will enjoy this more.  
Dinner Plan
7. As the final step of your day trip to Yarra Valley, I suggest you have dinner at Balgownie Estate. This is also an award-winning restaurant for its wines and foods. On the other hand, there are some luxury services like a heated swimming pool, spa treatments. 
Below, I have mentioned some more exciting things to do in Yarra. You can add them as you wish. (Yarra Valley Australia)
Things to do in Yarra Valley
Most of the people have searched that what can we do in Yarra Valley or Yarra Valley itinerary. I think you already know about the things to do there. But, I will give you more details about every place and adventures. Let's start with wineries. 
Suggested Reading: Sintra in Portugal, Travel Guide
Yarra Valley Wineries
There are the best wineries in and around Yarra Valley that you should aim for when you tour there. (I have already mentioned two places, Yering Station and Domaine Chandon)
Rochford Wines
Rochford Wines is a family-owned vineyard in Yarra Valley. The wines made with hand-picked fresh fruits have a unique taste. And the facilities include in the vineyard are a conservatory, an amphitheater, and a lakeside deck. It means that it has a perfect climate for concerts, family events, and evening outdoor parties. (Yarra Valley Australia)
Address: 878-880 Maroondah Hwy, Coldstream VIC 37710, Australia. 
De Bortoli Wines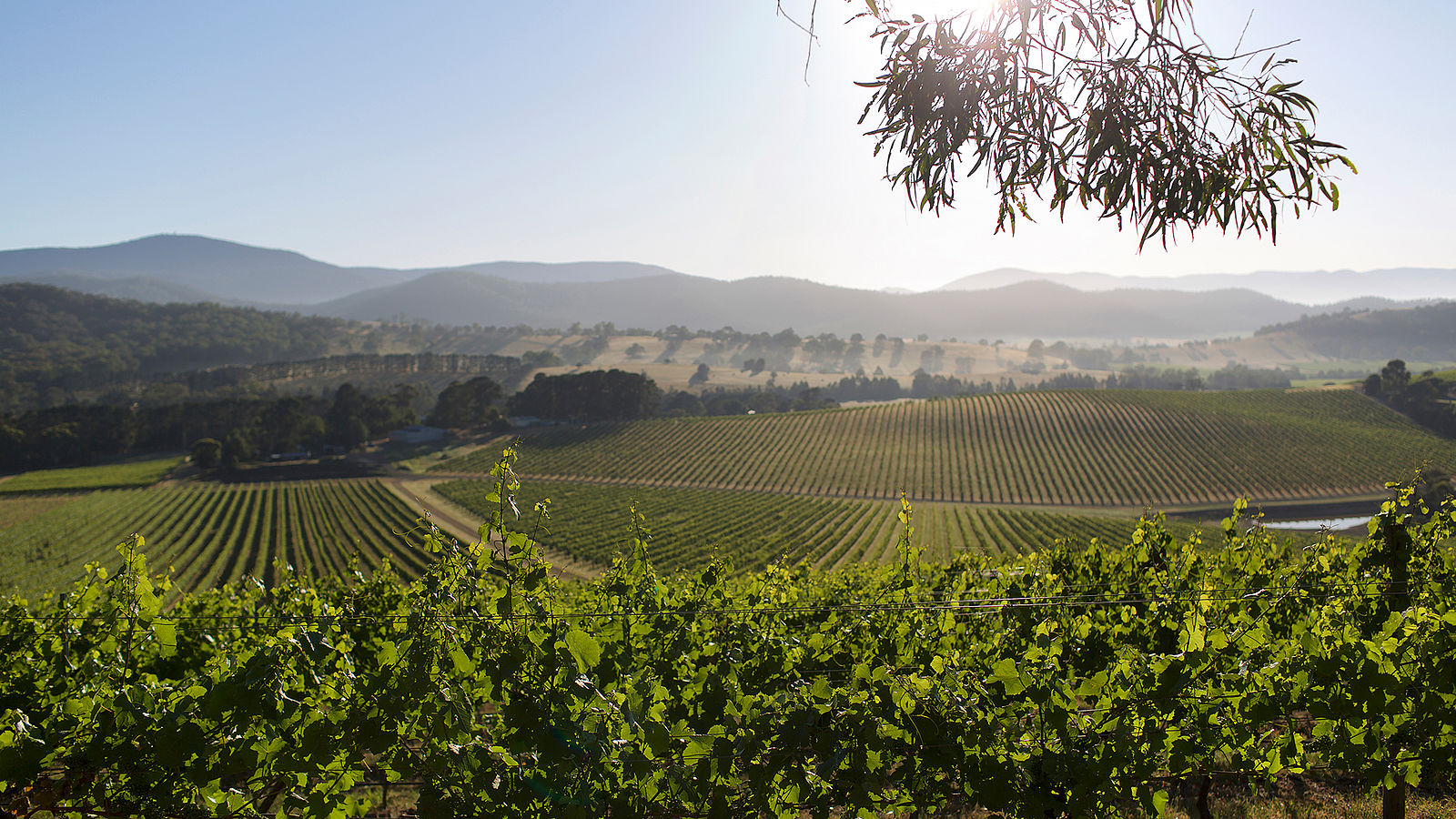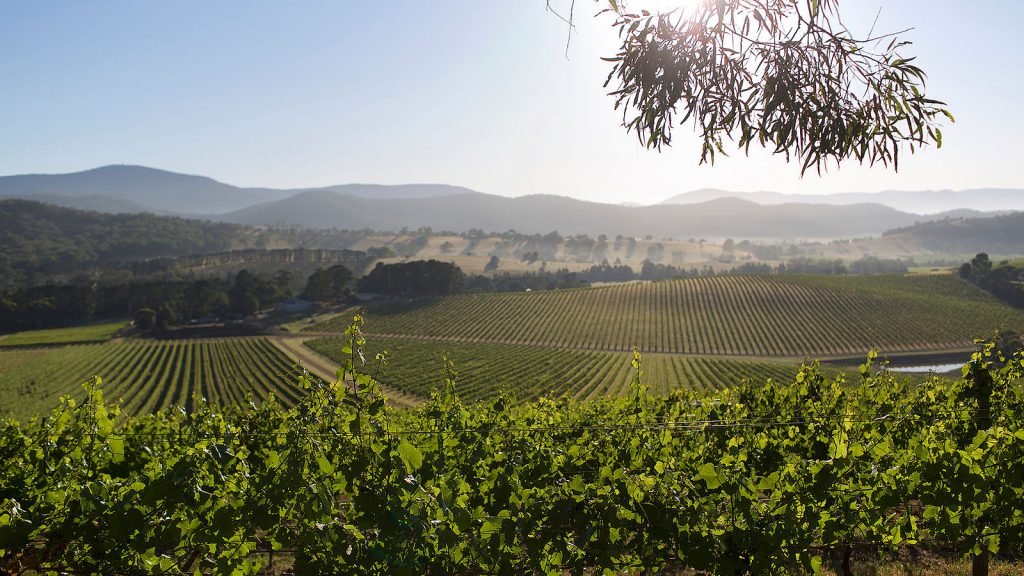 De Bortoli Wines in Yarra has a long history in the wine industry. So, they are a well-experienced family establishment with unique wine flavors and cheese products. Yarra vineyards are always paired with cheese and wine. De Bortoli is one of the best places for cheese and wine pairs. 
Address: 58 Pinnacle Ln, Dixons Creek VIC 3775, Australia. 
Soumah
Soumah is a place that makes you feel you are in an Italian vineyard. Because it offers you world-class wine flavors with premium wine rooms that exist exclusive samples, those samples include reserve quality, museum release wines, and limited production. And to add an Italian experience, there's a restaurant with North Italian dishes as well. (Yarra Valley Australia)
Yarra Valley Weddings
Just like Tuscany in Italy, Yarra Valley is the best wedding destination surrounded by vineyards in Australia. These days couples love for a change or a destination wedding. Well, then, Yarra is ideal for you. The places like Acacia Ridge, Balgownie Estate, Coomb Yarra Valley, Flowerdale Estate, and Stones of the Yarra Valley are mostly highlighted. (Yarra Valley Australia)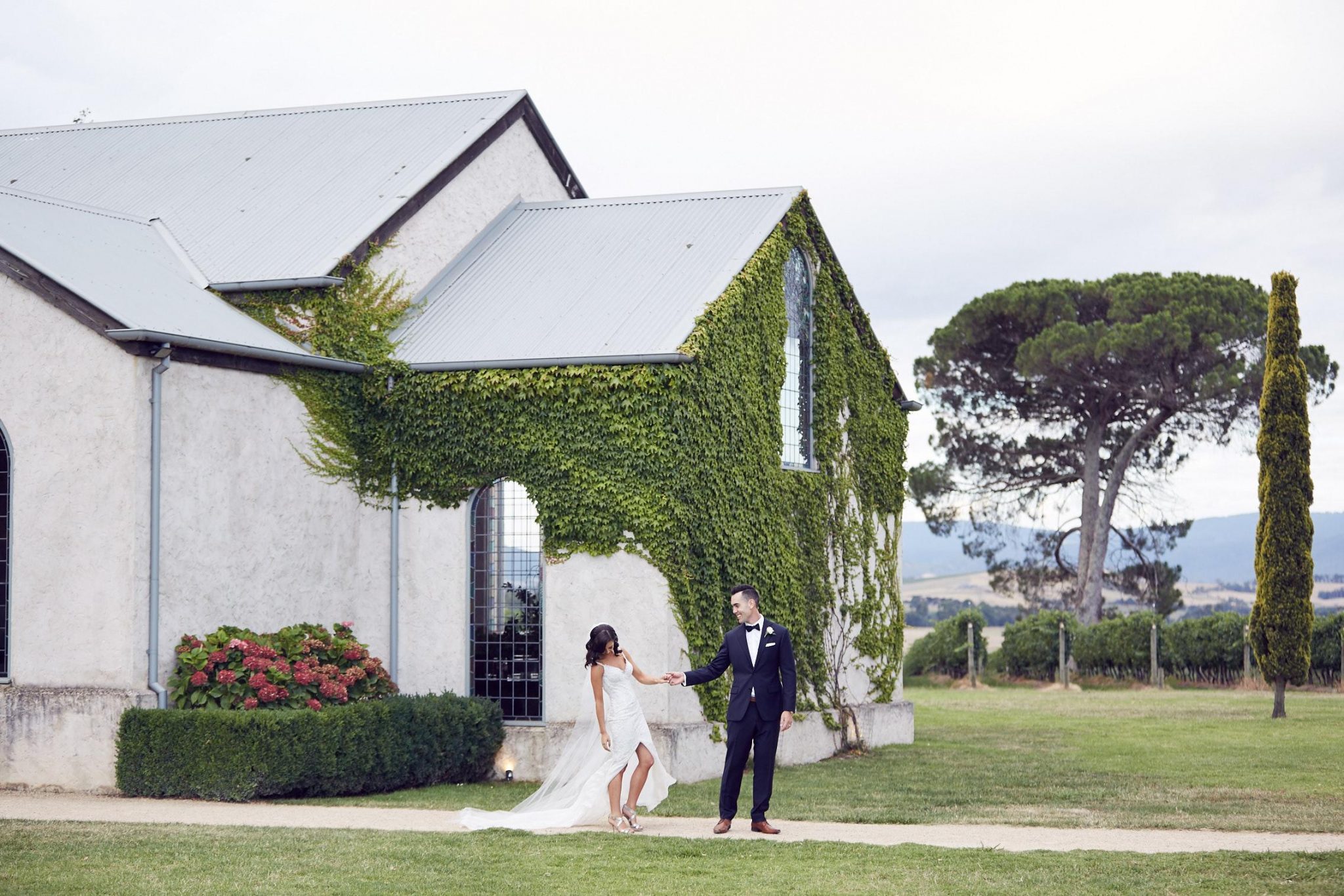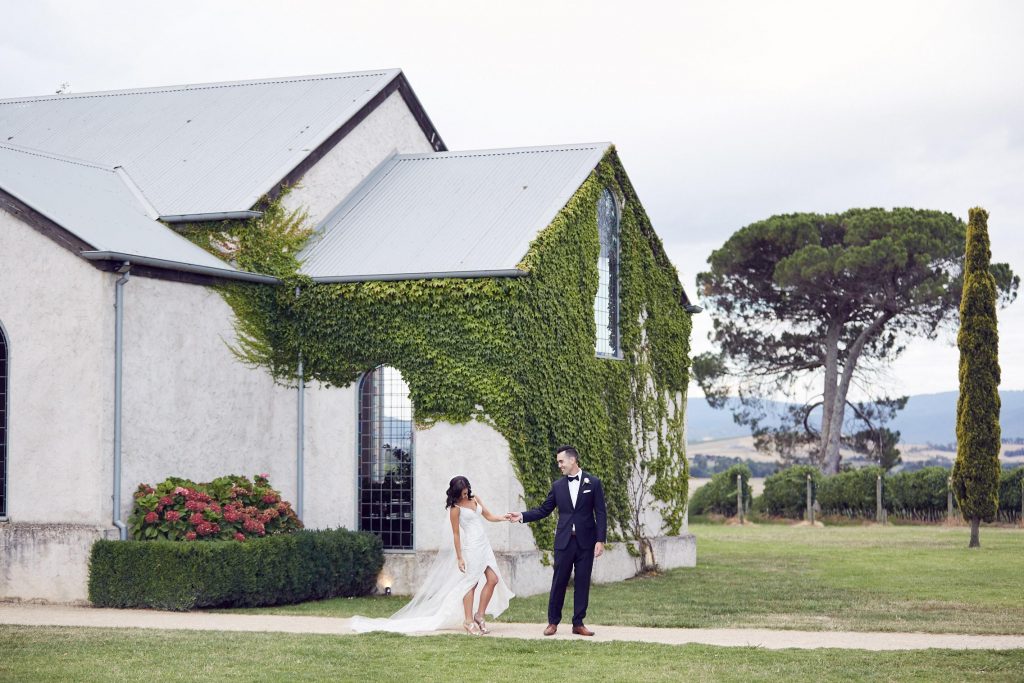 If I explain the Yarra Valley Stoney, it caters to small and large-sized weddings between the Stables and Barn. Surrounded by lush vineyards and under a huge oak tree, you can have your big day in a nature-friendly way. Its landscaped gardens, majestic old trees, and vineyards offer you great photo opportunities.
Actually, this place has Tuscan-inspired designs and landscapes with tasty food, wines, fresh and calm environment. So, what else you need?        
Go Skydiving in Yarra Valley
Melbourn is famous as a skydiving spot in Australia. Yarra Valley has one of the best skydiving haunts in Melbourn. Don't you like to get a sky view of boundless wineries and Port Philip Bay from 1500 feet above the sky?. Don't be afraid; if you want, you can pair with a tandem partner. And, do not miss this breathtaking view. Click here to book the tour more.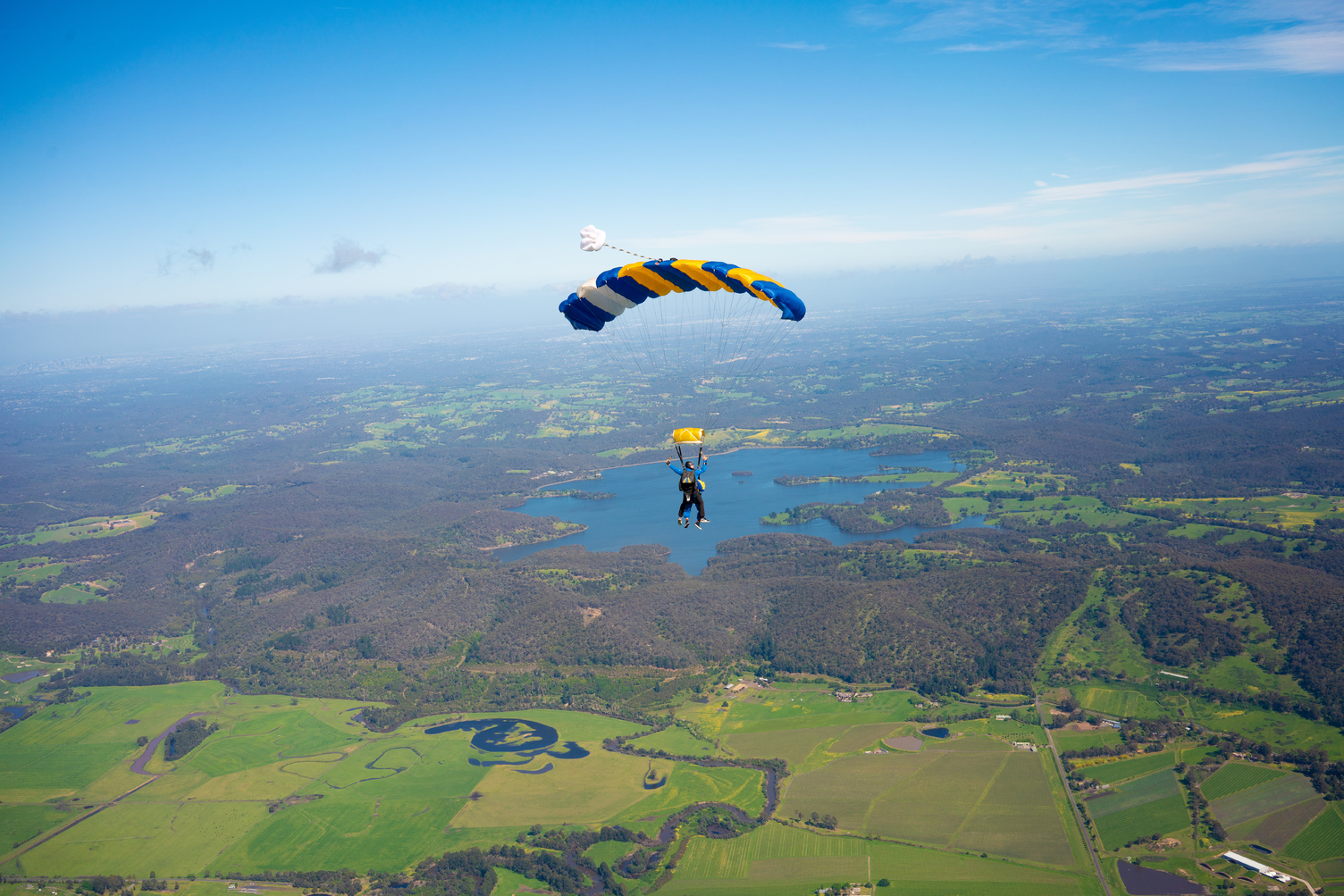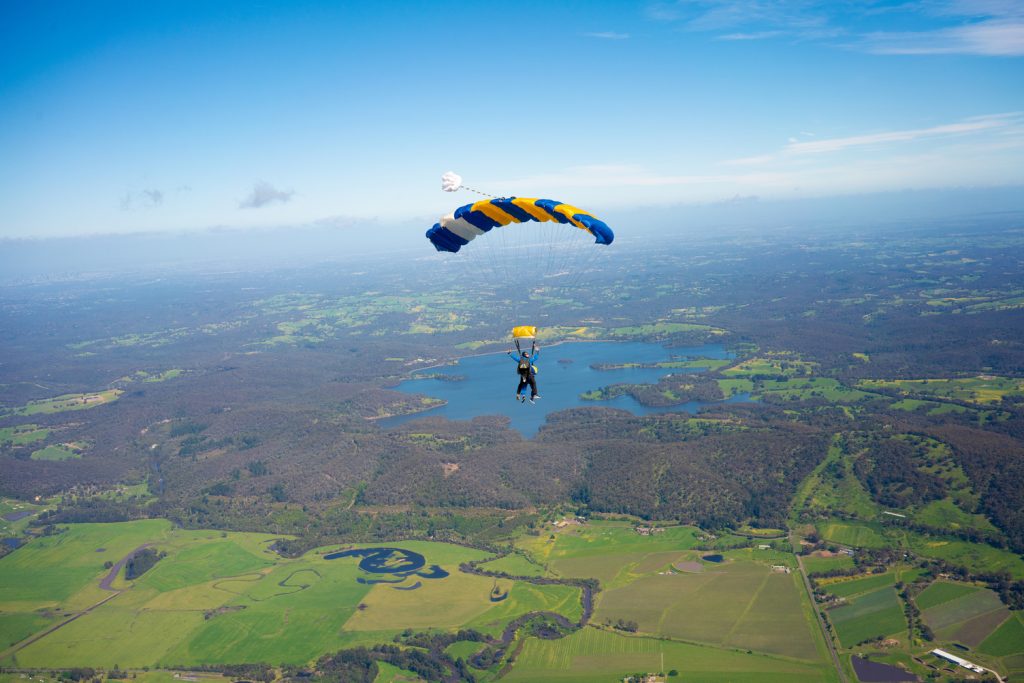 Hot Air Ballooning in Yarra Valley
Few companies offer hot air ballooning opportunities in Yarra Valley. This was my first time. And it was epic. Seeing all the vineyards, landscapes, and lush environments from the hot balloon in the sky while drinking vine or champagne was a very different experience. 
I can highly recommend Yarra Valley Baloon Tour Company as the cheapest and most safe service. (Yarra Valley Australia)
Visit the TarraWarra Museum of Art 

   
TarraWarra Museum is the first art museum in the country. So, you can even add this to your day trip to Yarra Valley. TarraWarra Estate is a stunning vineyard with great wine flavors.
But more than wine, here you can see impressive artworks and stunning structures of the building. Since 1950, it exhibits the great artworks of great Australian artists like John Brack, Russel Dryslade, Arthur Boyd, Dale Hickey, and many more. The entrance fee is around $12. 
Address: 313 Healesville-Yarra Glen Rd, Healesville VIC 3777, Australia.  
Visit Maroondah Reservoir Park
Locating adjacent to the Maroondah dam, it has colorful fauna and flora. So, Maroondah Reservoir Park can be considered a great picnic spot near Yarra Valley. There are many photogenic places as well. Actually, this park area belongs to native dwellers and aboriginal tribes. But, now it has a beautiful garden where you can have a very relaxing time.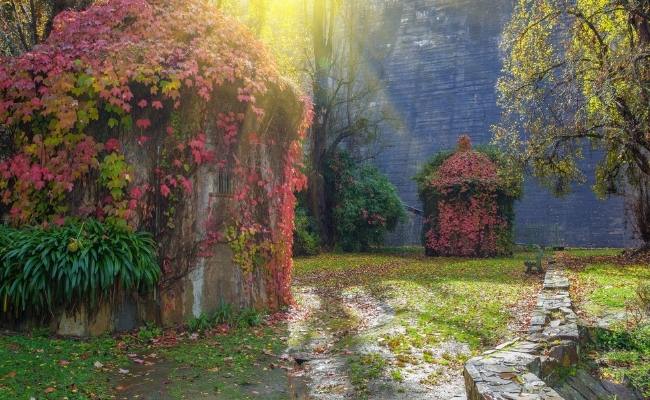 Address: Maroondah Hwy, Healesville, VIC 3777, Australia. 
Suggested Reading: Visit Puerto Rico Rainforest: El Yunque
Visit the largest tree in Victoria
Apart from tasting wine and eating foods, Yarra Valley has some more. For example, visiting Australia's largest living tree. The Ada Tree. Well, to see this, you have to burn some calories. The Ada Tree Trail is located in the Yarra State Forest, and it has around a 3.2km return trip (it may take around 1.5 hours). This tree has a history of 300 years. 
The trail starts from The Ada Tree Picnic Area, and it has all the facilities like toilets, water, and others. Then, the trail is filled with lush surroundings, and it will be an adventurous experience for you.
Address: Ada VIC 3833, Australia 
Visit Lake Mountain
You may expect to have a lake here. But, sorry. There's no lake. But, there's snow. Yeah, this is a snowy escape from Melbourn. Locating around 120 km away from the city, Lake Mountain is a great place for skiing.
Since the place is close to the city and affordable even for budget travelers, this is the most popular ski resort in Australia. Road cyclists and hikers are mostly attracted to this place. There's a 40km trail to reach the summit. 
Also, families are attracted to play with snow. I think adding Lake Mountain to your Yarra Valley bucket list will be a unique experience. (Yarra Valley Australia)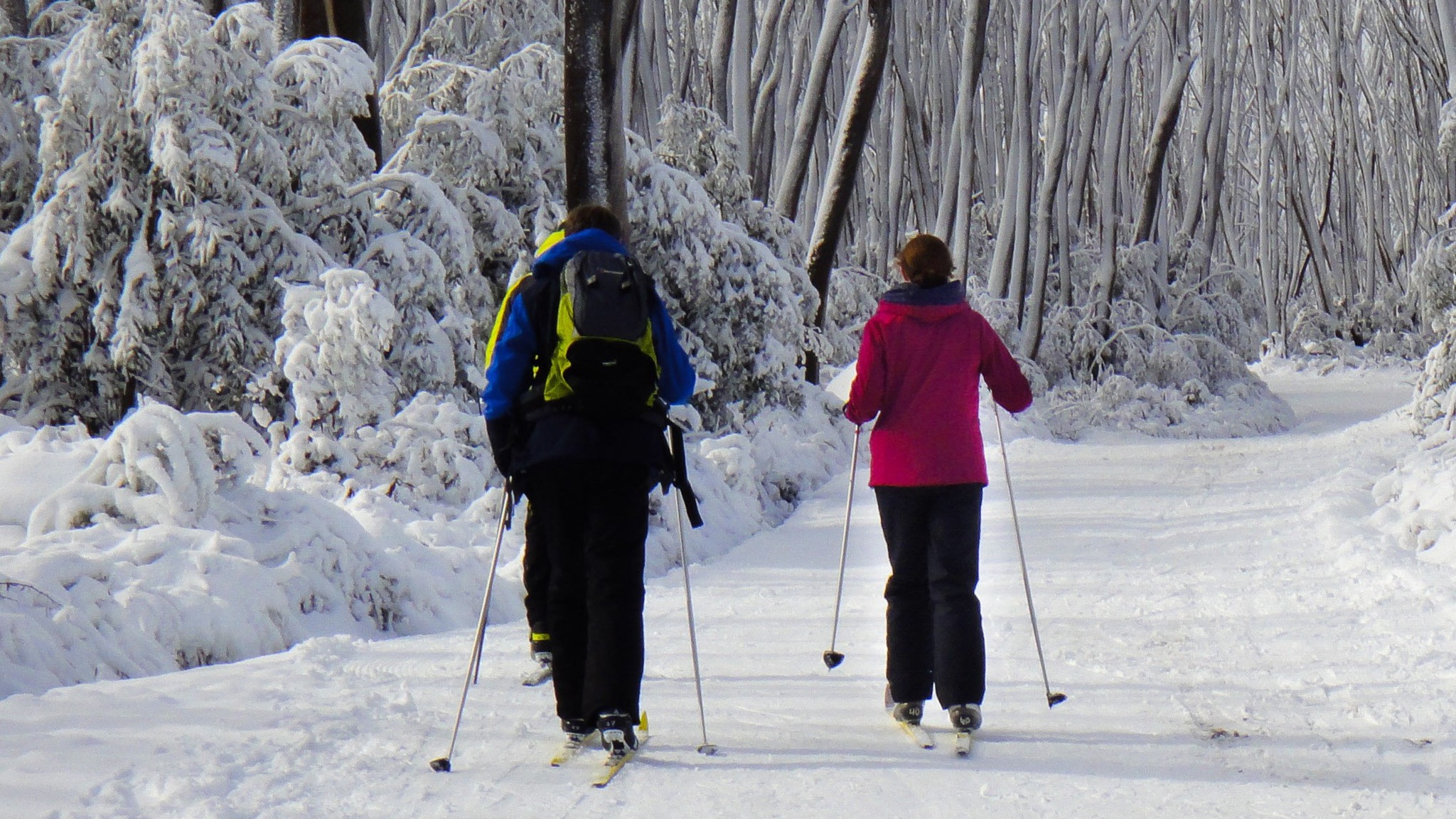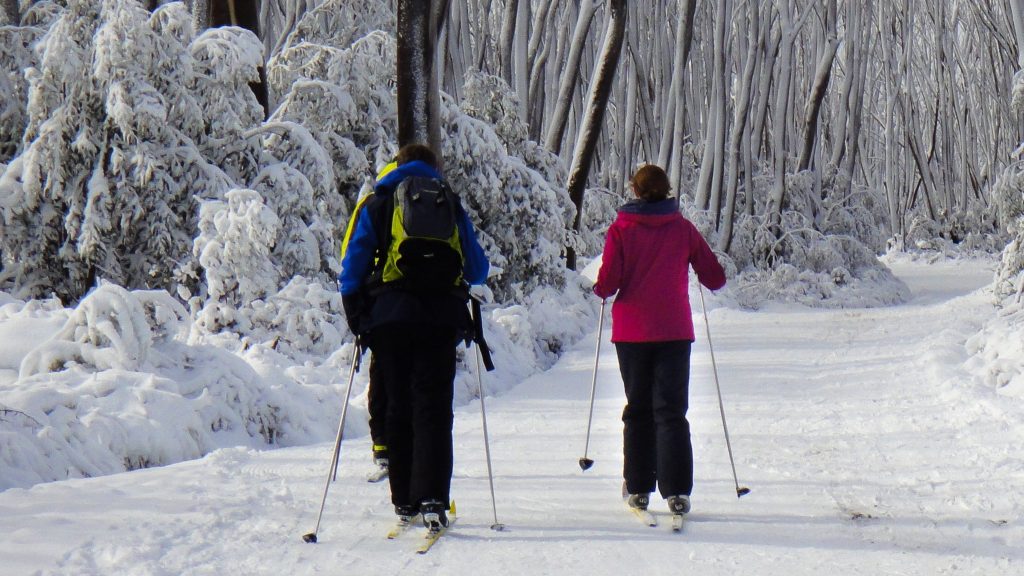 Address: 1071 Lake Mountain Rd, Marysville VIC 3779, Australia.  
Accommodation in Yarra Valley
Looking for the best accommodation in Yarra Valley Australia?? check here for the best booking.com deals. 
Did you enjoy the article?? Just in it for later.